Cosplay Do's & Dont's
Helpful Tips to Keep in Mind Before Attending Your Next Convention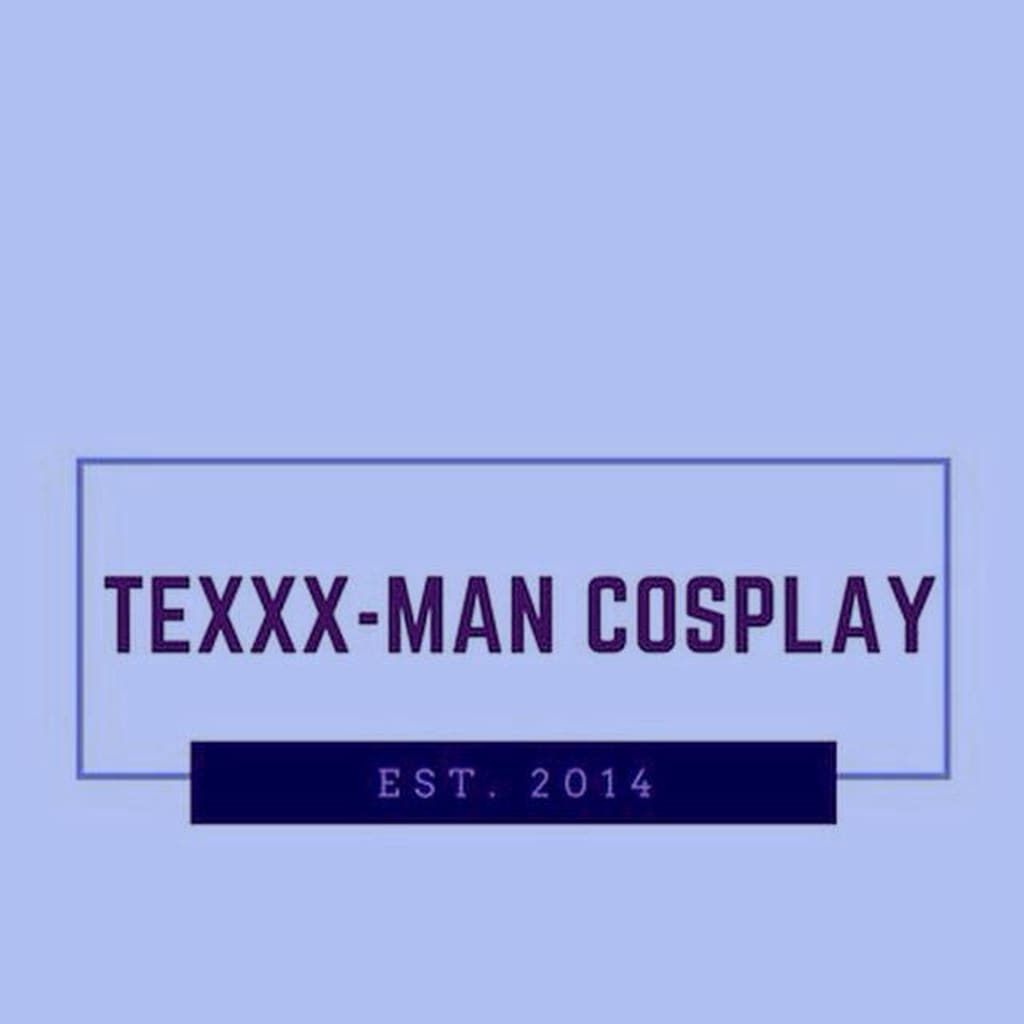 Planning for a convention takes a lot of planning and dedication, but at the same time, it's an exciting moment. Now that you have everything packed and ready to have a weekend of convention fun with your friends, in this article, I'm going to be sharing several cosplay do's and don'ts with everyone. Cosplay etiquette is something that everybody needs to display at all times, because attending a convention is a privilege and not a right. Yes, it's easy to forget if you break a rule, but with my help, I'll assure you that these tips will be helpful to you and the con weekend will run smoothly without any issues.
1. Do cosplay as whoever you want to be. That's what cosplay is all about. Let your imagination run wild and embrace your character.
Don't feel intimidated from others that you have to look exactly like the character you're going as, such as the race or gender. You have every right to portray a character you are passionate about.
2. Do ask a cosplayer for a picture. As long as you respectfully ask him/her for a picture, they will have no problems taking one with you.
Don't take someone's picture without their consent. If you try to sneak a photograph from behind or someone feels tired, chances are that they are unable to a picture with you.
3. Do ask a cosplayer on how they made their costume or where they purchased it from. Also, compliment them on their costume. A single accolade will make their day.
Don't compare their costumes to other people. It's a huge no-no and deemed as disrespectful to the cosplayer who has worked so hard to make their costume and props.
4. Do meet and make lots of friends. Building friendships at a convention is a great way of getting to know one another. Also, if a person has cosplay pages on social media, don't hesitate to ask. That way, they will be eager to follow and like your pages.
Don't be a snob or jerk towards other people.As I've stated in the last tip, criticizing someone's costume or prop can hurt someone's feelings, because they have put in numerous hours of creating their costumes. In other words, be considerate and courteous towards others.
5. Do take part in cosplay contests. They are an efficient way to boost your confidence and show everyone what your amazing cosplay looks like. Whether if you have been participating in cosplay competitions for years or doing it for the first time, always feel confident in your cosplay.
Don't feel afraid to stand out. Performing in front of an audience can make you feel nervous at first, but the more you take part in cosplay contests, the better your self-esteem will increase. I can remember partaking in my very first cosplay contest at GlitchCon 2015 as Zombie Mario. Growing up, I had horrible stage fright and felt nervous. Nonetheless, I went on stage, did my thing, and got a standing ovation. Conquering my fear felt good and even though I didn't win, it's a moment that I'll remember forever. If I can overcome this, then so can you.
6. Do remind yourself that everyone looks amazing in their cosplay, regardless of someone's size. Confidence is key and never let the naysayers make you feel less of a person than what you are. So you are not alone in this at all. You don't have to be a certain weight or height to look like your character. Cosplay is all about having fun and not letting anyone change you.
Don't body shame other cosplayers. A person can't help what they look like in the same breath you can't help your appearance. Body shaming of men and women is something that I won't and will never tolerate, at a convention or online. Always be respectful and courteous at all times, because, like I said earlier in this article, attending a convention is a privilege and not a right. Also, be sure to treat others with dignity and respect.
7. Do remember the 6-2-1 rule. For those who are unfamiliar with this, it's a cosplay hygiene guideline: getting six hours of sleep, eating two meals a day, and taking one shower. Before attending a convention, make sure you pack extra costumes for that weekend and hygiene products, such as bars of soap and deodorant.
Don't get through the first day of a con without doing all three of those things. It's important that you are getting enough sleep every night, fed, and smelling fresh so that others are not offended by you smelling foul. As long as you apply the 6-2-1 rule every time you go to a convention, you'll be alright.
8. Do obey and be mindful of a convention's rules before you attend the site where it's taking place. Dress codes are different for every convention, so please follow them accordingly. If you're unsure of what and what's not allowed to a con, don't feel embarrassed or ashamed to ask. Doing that will save yourself time and embarrassment the day of the convention.
Don't break the rules at a convention or be disrespectful towards the staff and those who worked hard to put together an event. I'll say this one last time: attending a convention is a privilege and not a right. If someone from the staff feels that you are not complying to the rules, they have the right to escort you out of the convention. So please, everyone, mind your P's and Q's and most importantly, have a great time.
I hope that my tips will help you prepare for your next convention. May your cosplay adventures be filled with excitement. If you have any other cosplay do's and don'ts that you would like to share to everyone, feel free to post them on my social media pages.
About the Creator
LGBTQ cosplayer in Fayetteville, Arkansas. 2X Cosplay Contest Winner.
Facebook: Texxx-Man Cosplay
Instagram: @thecosplayerfromtexas
TikTok: @thecosplayerfromtexas
Reader insights
Be the first to share your insights about this piece.
Add your insights