Come Home to a Place You Never Knew
My Top 3 Underrated Binge Shows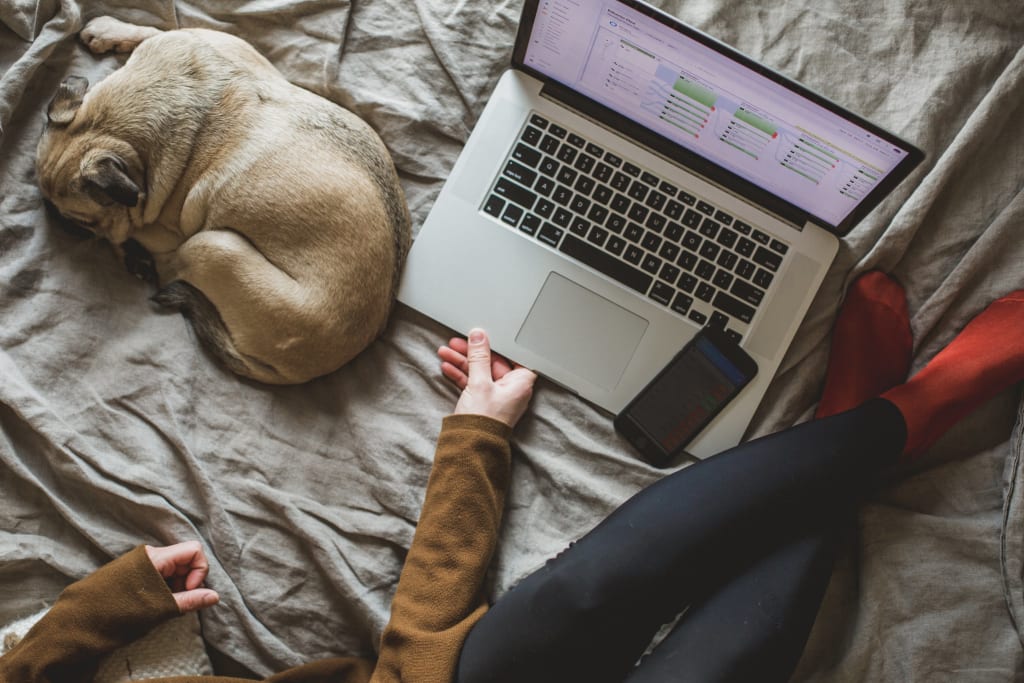 I am a TV and movie fanatic - TV shows and movies help me to feel less alone and I love having my TV on in the background. I can't say that I have been watching more than usual during this quarantine because this is kind of my daily routine, but hey *cough, cough* the quarantine can be my excuse for watching more TV and movies than usual if need be (winky face).
Anyhoo, with social media the way that it is now, we are bombarded with TV show and movie discussions on the daily. Unfortunately, the news tends to highlight only a select few shows across various streaming platforms that become mainstream media, but they tend to neglect older shows and shows that may not have had a great budget for marketing. Therefore, it is imperative that creators (like me!) highlight our favorite shows from any year or platform that we LOVE, to help people (like you!) expand your TV and movie watching experience - and maybe provide you some comfort during this time.
Movies and TV have always been a safe haven for me, and I am excited to share with you my top 3 underrated shows that bring me back home to a place I have never been before.
My Top 3 Underrated Binge-Worthy Shows
1) King of the Hill
Okay, so I don't know if King of the Hill counts or not, but it is my ALL TIME FAVORITE comfort show and it certainly isn't as popular as say, The Simpsons or Family Guy. It is such a hidden gem, and I can't possibly create this list without including it. King of the Hill is essentially just about a small-town, Texan family and their everyday lives, which is a welcome relief right now since our everyday lives have changed so much. Each time I watch King of the Hill I feel like I am sipping a can of Alamo beer under the Texas heat with some of my best pals. It is a true delight if you are in need of some hometown comfort right now - even if you are like me and never really had that "classic hometown". King of the Hill will welcome you with open arms. (Also, there are cameos by Henry Winkler, Tom Petty, and Chuck Mangione, as well as numerous others - P.S. Tom Petty's character is the best)
2) Grounded for Life
Next on my list of must-watch underrated gems is Grounded for Life! This sitcom was around in the early 2000's and features a couple who had their first child when they were in their teens, and its essentially about their lives as adults and all of the dysfunction they experience. Grounded for Life makes me feel at home in a different way from King of the Hill, because the characters are so dysfunctional and real that you can't help but connect with them. The series takes place in New York, which is an added bonus, and it allows you to peer into the lives of an average, inner-city family. If you are in need of some comic relief (especially if you are struggling with being at home in quarantine) then Grounded for Life is the ultimate pick (also, the title is eerily, hilariously appropriate for right now).
3) The End of the F***ing World
Lastly, I'd live to leave you with the Netflix series, The End of the F***ing World. This series is based on the graphic novel by Charles Forsman a delightful author and illustrator who I have had the pleasure to meet and talk comics with. The End of the F***ing World is essentially about two messed up teenagers who click and create a delightful, and dangerous, friendship. The series has two seasons and is classified as a dark comedy. If you have ever seen a British teen dark comedy, such as Skins, The End of the F***ing World is similar to that. It is perfect for creating a feeling of "coming home" because the characters are so relatable and you grow more and more emotionally evolved as the series continues.
I hope that you enjoy my picks! Let me know if they provide you with a comforting feeling of coming home like they do for me.