'Close' Movie Review
This female-led thriller offers gritty action and not much else across its short runtime.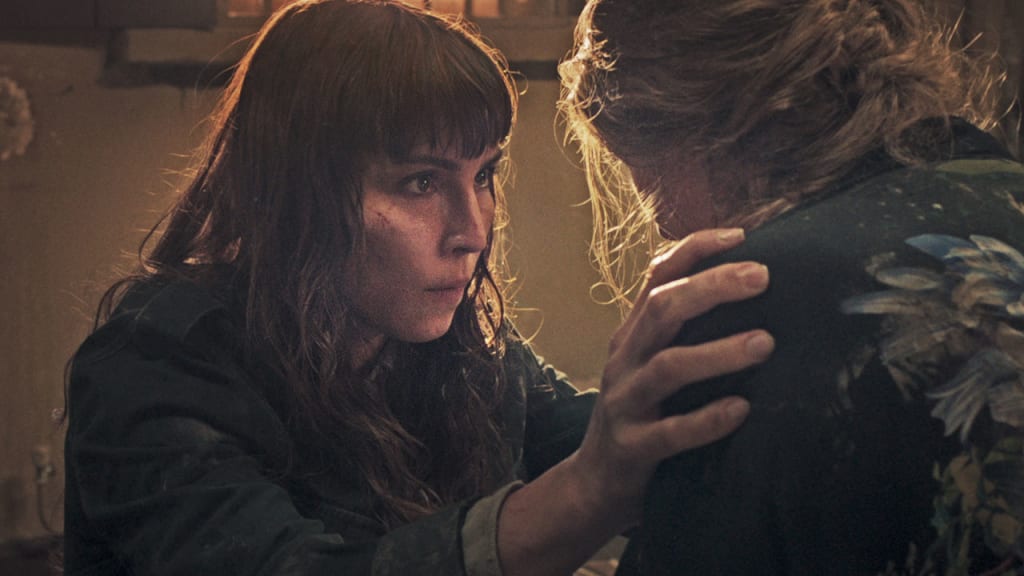 Released: 18th January 2019 (Netflix)
Length: 94 Minutes
Certificate: 15
Director: Vicky Jewson
Starring: Noomi Rapace, Sophie Nélisse, Eoin Macken, Indira Varma and Akin Gazi
Close, the latest thriller offering from Netflix, is a competent entry that delivers visceral action and little else across its ninety-minute runtime.
Taking place mainly in Morocco, Close follows protection officer Sam Carlson (Noomi Rapace) who is assigned to a wealthy family with links to African mining. The young heiress Zoe Tanner (Sophie Nélisse) is set to inherit the large company, much to the dismay of her stepmother Rima (Indira Varma). Sam accompanies Zoe to Casablanca, where a collection of unknown mercenaries enters the picture with a personal interest in sabotaging the family. We watch as the duo is pitted against both these shadow agents and corrupt police forces in Morocco with some business dealing occurring in the background. Moving between action and quieter moments, things don't heat up to nail-biting levels but the moments we do get are well thought out. The film relies more on rapid releases of tension rather than creating a slow build-up. It's a perfectly serviceable method of presentation. One major gripe I had was the opening and closing moments; a prologue in the Middle East has no relevance to the rest of the story and the conclusion doesn't really bring any character arcs to a satisfying close.
The cast of Close is very small, but it doesn't deliver much beyond basic archetypes. Much like previous efforts, Noomi Rapace is the best part of the film. Her portrayal is relatively straightforward; a no-nonsense fighter with some personal baggage that slowly comes out through the story. While the latter does fall short, Rapace's physicality is the highlight of the film. Zoe Tanner starts off quite arrogant but Sophie Nélisse does a reasonable job of capturing the fear and stress of the situation. Indira Varma really doesn't have much to do throughout, as her character mostly sits around and talks business with various associates who are equally underdeveloped. Had the film provided more development on this end, it could have formed some light commentary on wider nature of corporate ethics. Other side characters are effectively non-existent, only popping up to add some haphazard turn to the story. The film overall is overly-populated by this weak characterization.
At the very least, Close is well produced; the film's opening credits and score are curious to say the least; almost imitating a Bond movie with dynamic patterns and an atmospheric score that is strangely absent from the rest of the film; it's a very well-designed opening sequence. For the most part, the film's natural soundtrack comes through the often-brutal violence on show; the fights, mostly of the are shot with a deft hand, always ensuring we can take in every crunch and impact. This tight focus also extends to the natural lighting, which succeeds at creating an effective ambience to some scenes.
Close offers some mild entertainment with a quietly understated performance from Noomi Rapace and a gritty set of fight scenes but it doesn't really put the full effort into making these components work. Don't expect anything beyond that when it comes to deep storylines or memorable characters.
Rating: 2.5/5 Stars (Mediocre)
About the Creator
I'm a well-travelled blogger and writer from the UK who is looking to spread his blogs and freelance writings further afield. You can find more of my work at https://robc25.wixsite.com/thecainagecritique.
Reader insights
Be the first to share your insights about this piece.
Add your insights