Classic Movie Review: 'Life with Mikey'
Michael J. Fox is so charming that a bad movie becomes not completely terrible.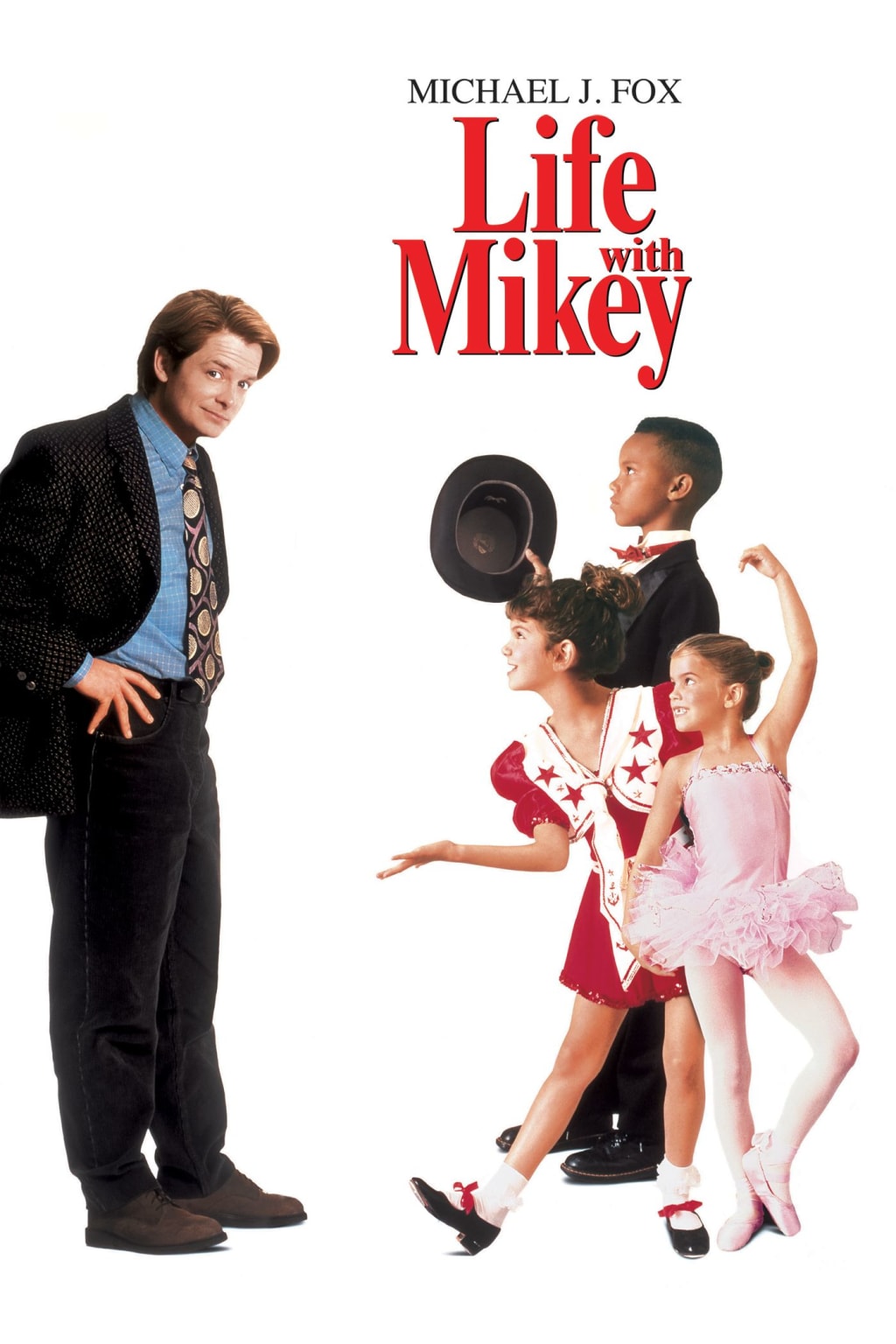 Life With Mikey (1993)
Directed by James Lapine
Written by Marc Lawrence
Starring Michael J. Fox, Christina Vidal, Nathan Lane, Cyndi Lauper
Release Date June 4th, 1993
Published June 6th, 1993
Michael J. Fox is a movie star. That's both a factual statement and an opinion that I can back up with evidence from his 1993 starring role in Life With Mikey. This is an objectively terrible movie. It has no third act. The film repeats the same comic beats over and over again. It's sloppy and lacking in conflict. And yet, I do not hate this movie. On top of being objectively not good, Life With Mikey is somehow a breezy watch that lands a few big laughs. It's wildly watchable and that is ONLY due to the star presence of Michael J. Fox. Only an actor as charming and likable as Michael J. Fox can make you forget you are watching a terrible movie.
In Life with Mikey, Michael J. Fox stars as world class failure, Mike Chapman. A former child star, famous for his TV hi-jinks as TV's Mikey, Mike is a lonely bachelor and screw-up whose life is made possible by his past fame and the benevolence of his brother and business partner, Ed, played by Nathan Lane. Together, Ed and Mike run a child talent agency. Well, Ed runs the business, Mike shows up late and nearly costs the business its biggest client, the so-called 'Cereal King,' Barry Corman (David Krumholz). Ed is constantly putting out Mikey's many fires.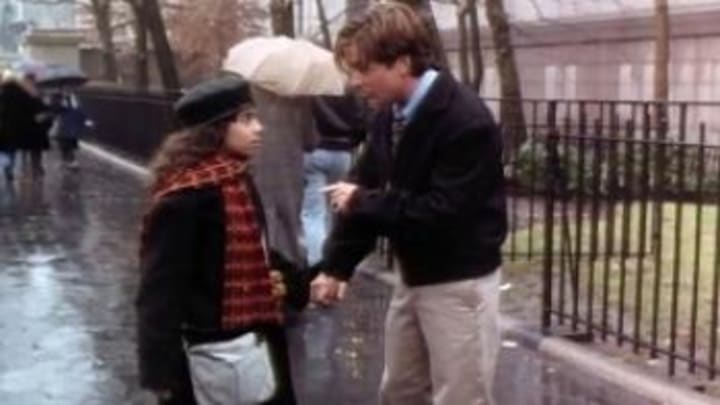 The plot of Life with Mikey, such as it is, kicks off when a 12 year old girl steals Mike's wallet. Angie Vega (Christina Vidal) is a well practiced young pick-up artist capable of turning on the charm or the waterworks when she gets caught picking a pocket. Witnessing Angie try and talk her way out of being caught stealing a wallet, Mike is convinced that Angie would make an incredible actress. After helping her escape with a few wallets in her bag, including Mike's, Mike convinces Angie to give acting a try. She agrees and lands the job at her very first audition.
This is what I was talking about when I mentioned that there is no conflict in Life with Mikey. She gets the first job she goes for. She is great at being a spokesperson for a cookie company. The company makes money. Things are good. A conflict seems to arise when the cookie company becomes irrationally angry over not knowing that Angie's dad is still alive. She had claimed that her father was dead. Her father, played in a cameo by Ruben Blades, instead of being upset that his daughter is spending time, including staying in the home, of a complete stranger, proceeds to thank Mike for getting his daughter into acting and taking good care of her. The conflict with the cookie company is resolved off-screen.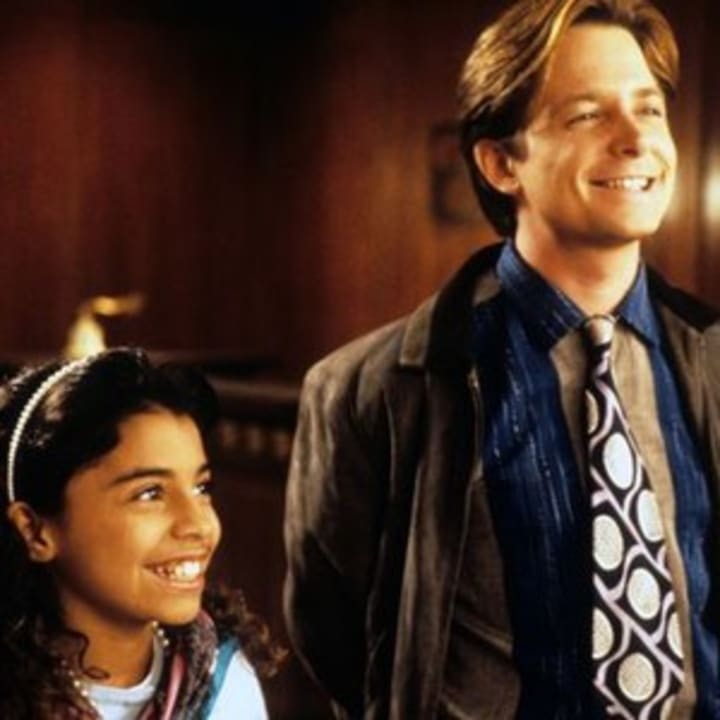 Yeah, by all evidence, Mike is a decent guy who does nice things for this little girl. But, she's also a child stranger who does have a family, a deeply unfortunate and dysfunctional family, but a family nevertheless. It's bizarre how normal the movie thinks it is for a child to just start living with a single adult man she barely knows. And then, the movie has her father, a recovering addict, take this information in stride and thank this stranger for caring for his daughter. Yeah, this plot is just nothing but red flags that the makers of Life with Mikey present with zero comment or observation.
Problematic barely begins to cover this plot. And yet, I willfully pushed past this very obvious problem with this movie because Michael J. Fox is so charming. He's Michael J. Fox, he's so warm and likable. He's playing a slob and a smoker in Life with Mikey and I didn't buy him as either a smoker or a slob but it didn't matter, I just really enjoy watching Michael J. Fox banter with a street smart little kid. It's adorable and their chemistry is terrific. They have conflicting personalities and their clashes in style are really the only tension in this mostly tension free comedy.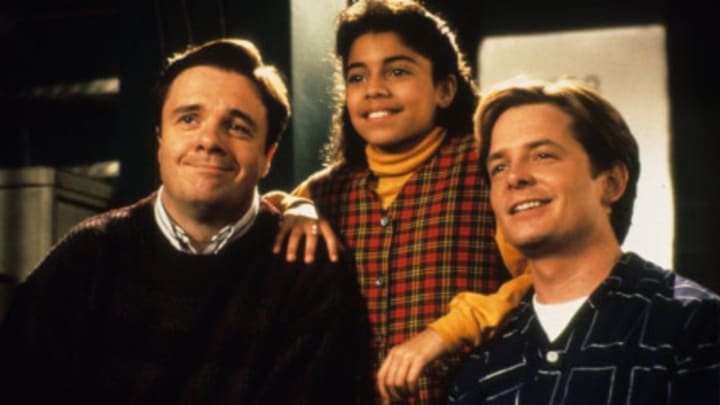 I could watch Michael J. Fox banter with kids all day. He's just so damn likable. There are genuinely laugh out loud moments in this otherwise bizarrely bad movie. Fox's talent for sitcom zingers is on strong display. It's one of few strengths that Life with Mikey can fall back on, the kind of humor Fox perfected on his series Family Ties and would further refine with the terrifically under-rated, Spin City, not long after this movie tanked at the box office. After this, Fox would star in the Hotel based comedy, For Love or Money, a not great but still charming rom-com that is also better than it should be because of Fox's likability.
Life with Mikey doesn't have a third act. The film just sort of stops at a point where it appears that the movie ran out of gas. There is a brief conflict about losing their biggest client at their talent agency and then they just get him back with little effort and the status quo is restored. The movie then just ends. It's weird and jarring and strongly indicative of the slipshod, poorly assembled nature of Life With Mikey. And yet, I cannot hate this movie. Michael J. Fox is just too likable.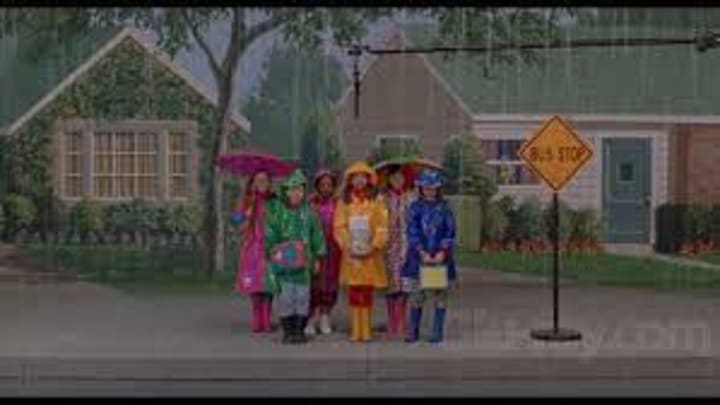 Life with Mikey is the latest movie to be featured on the Everyone's a Critic Movie Review Podcast spinoff podcast, Everyone's a Critic 1993. You can find the show on the Everyone's a Critic Podcast feed wherever you listen to podcasts. Myself, and my co-hosts, teenager M.J and Gen-X-er Amy, are watching the movies of 1993 in chronological order of release, one movie per week. It's fascinating to see how movies have changed in just the last 30 years and you can go on the journey with us by subscribing to the Everyone's a Critic Movie Review Podcast on your favorite podcast listening app.
Find my archive of more than 20 years and nearly 2000 movie reviews at SeanattheMovies.blogspot.com. Find my modern review archive on my Vocal Profile, linked here. Follow me on Twitter at PodcastSean. Follow the archive blog on Twitter at SeanattheMovies. Listen to me talk about movies on the Everyone's a Critic Movie Review Podcast. If you have enjoyed what you have read, consider subscribing to my writing on Vocal. If you'd like to support my writing, you can do so by making a monthly pledge or by leaving a one-time tip.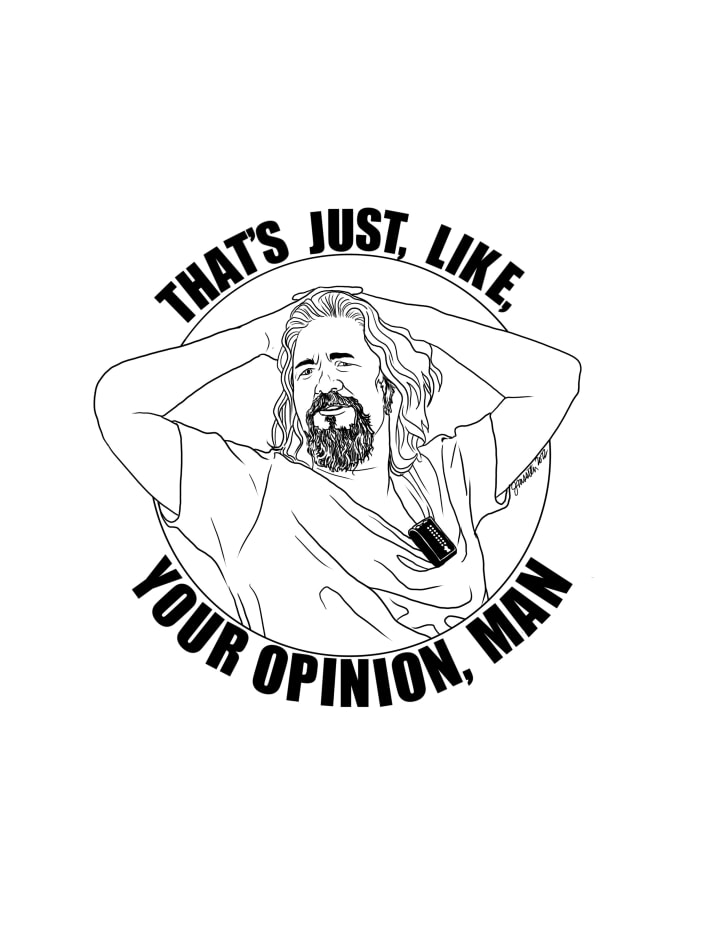 A new feature that I am offering is review requests. If there is a movie that you would like me to watch and write about you can make your request via my Ko-Fi account. For a $10.00 donation, I will write about the movie of your choice. I can't promise a positive review, but I will make it as entertaining and informative as possible. Thanks!
About the Creator
Hello, my name is Sean Patrick He/Him, and I am a film critic and podcast host for Everyone's a Critic Movie Review Podcast. I am a voting member of the Broadcast Film Critics Association, the group behind the annual Critics Choice Awards.
Reader insights
Be the first to share your insights about this piece.
Add your insights