Classic Movie Review: 'Dazed and Confused'
Dazed and Confused is brilliant and doesn't get the credit it deserves.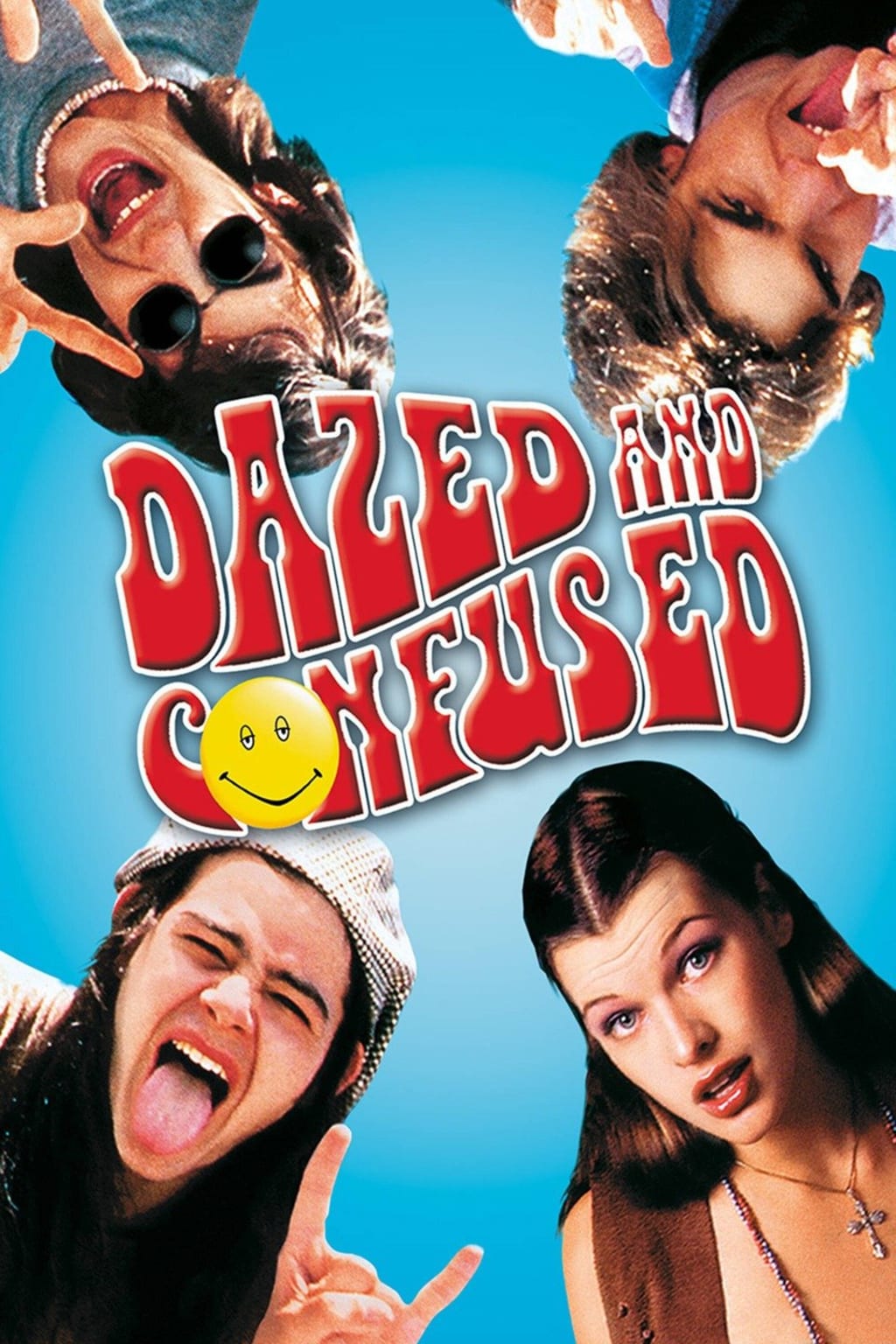 Dazed and Confused (1993)
Directed by Richard Linklater
Written by Richard Linklater
Starring Wiley Wiggins, Jason London, Matthew McConaughey, Parker Posey, Joey Lauren Adams, Ben Affleck
Release Date September 24th, 1993
Published September 25th, 2023
Dazed and Confused captured a moment in time, a transition period for American culture. The last vestiges of the Baby Boom giving way to the start of Generation X. It's the end of the last great period of rock n'roll before it gave way to disco and eventually, pop music. The film is set just before AIDS arrived to rob the world of so many, many souls, both through the death of so many, and the many children who would never be born due to the fear of death by sexual activity. Dazed and Confused lives in this calm before the next storm.
In 1976 we had a little distance from the turmoil of the 1960s and we hadn't yet seen the rise of the Evil Empire, a.k.a The Reagan administration. 1976 was a brief moment where we were allowed to breathe and relax and wait for the next trauma to visit the nation. Vietnam is a recent wound but one that we have a couple years distance from. Like I said, 1976 is a unique moment in time. Dazed and Confused reflects this moment by showing us a relatable but deeply disaffected group of young people, unmoored, exhausted, and just seeking a little break from the outside world via the various available intoxicants.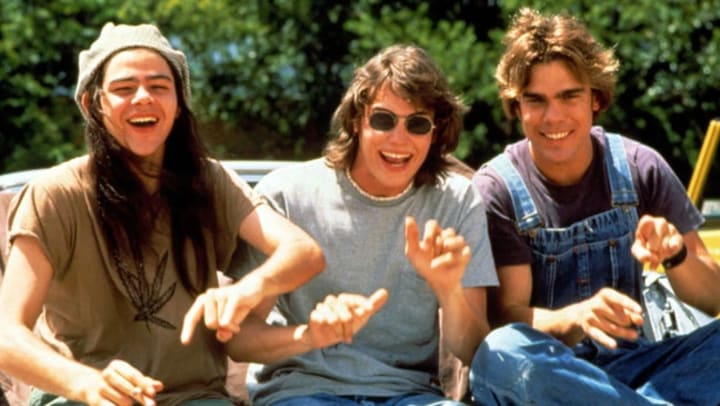 The story, such as it is, of Dazed and Confused falls primarily on Randall 'Pink' Floyd (Jason London), the star Quarterback of his Texas High School. Pink is growing more and more disenchanted with the role of golden boy. When the Head Football Coach sends out a letter that says players must sign a drug and alcohol free pledge, Pink decides that he won't sign it. This comes from two points of view, one, he just wants to see what the coaches reaction will be. The other point of view is that Randall doesn't want to play football anymore. Anyone with just a passing knowledge of High School Football in Texas knows that this is not a decision that will go over well.
The second track of story follows the incoming freshman of the school. Wiley Wiggins stars in Dazed and Confused as Mitch Kramer. Mitch becomes the prime target of the new senior class as part of an annual rite of passage in this small Texas town. Because Mitch has an older sister who is going to be a senior, the senior boys decide to punish Mitch extra hard. The tradition is such that new seniors, those going into the final year of High School in the fall, must spend the summer making sure to 'initiate' the incoming freshman.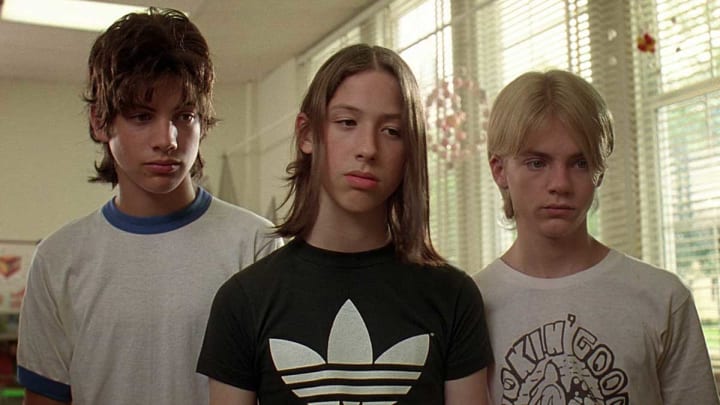 The initiation involves wooden paddles and spanking. It's a painful initiation into High School life and one the seniors relish as they've been through it themselves and are eager for the chance to become the aggressors. This is no more true for anyone as it is for now two time senior, O'Banion (Ben Affleck). The most loud and nasty of the senior bullies, classmates theorize that O'Banion failed his senior year just so he could come back and paddle freshman for one more year before he heads off to some dead end job. Ben Affleck invests O'Banion with a blank eyed stare that communicates both a depth of fear of the future and a deep sense of masculine insecurity that underlines the homo-erotic aspect of this bizarre rite of passage.
Freshman girls don't get off easy either, though thankfully, they are free of spankings. For the incoming Freshman girls, the punishment appears to be voluntary. A group of girls who wish to be accepted as popular by the senior girls submit themselves to being forced to roll around on the ground and be covered in condiments before they are thrown into the back of a truck and driven thru a car wash. It's a different kind of ritual, for sure, one embodied by Sabrina (Christin Hinojosa), a freshman who was selected by one of the seniors and ends up being invited to travel with the Senior girls to various places and parties on this first night of summer.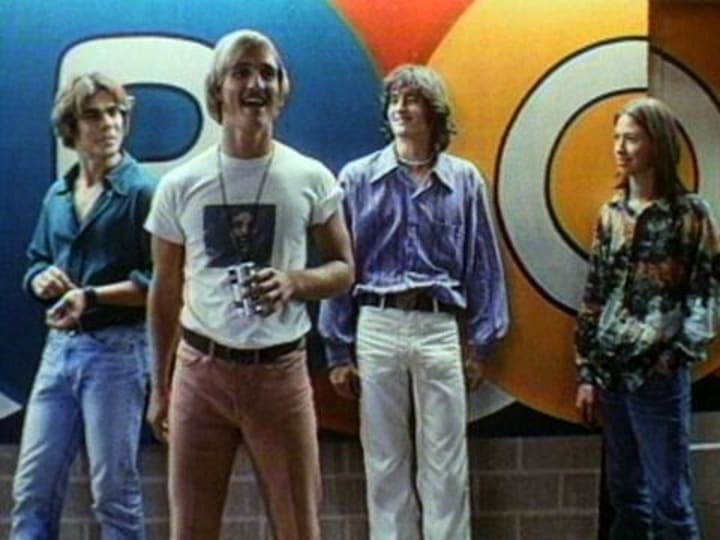 Similarly, Mitch gets adopted by Pink and his friends, including his football buddies and several stoner guys who will help him get drunk and high for the very first time and even help him meet a girl. Offering the most sage advice of all is Wooderson (Matthew McConaughey). Older than the rest by several years, Wooderson is young enough to be friendly with Pink and the gang but old enough to have a good job with the City. Wooderson is the meme-ification of Matthew McConaughey. The phrase 'Alright, Alright, Alright,' related to McConaughey started here. His most famous quotes originate from this movie and his reputation as a legendary smoker of marijuana began with Dazed and Confused.
And that's pretty much Dazed and Confused. There is no real plot or arc. It's a series of character introductions and skits that reveal our characters without turning into anything that might constitute a conventional narrative feature. Dazed and Confused is very much a vibe movie. It's all about creating a very specific vibe, comedic but not broadly so. Not dramatic but occasionally tense. The film has a vibe of chill that is occasionally broken by the bad vibes of Affleck's O'Banion or the nasty Football Coach or the haughty superiority of Parker Posey's Senior leader.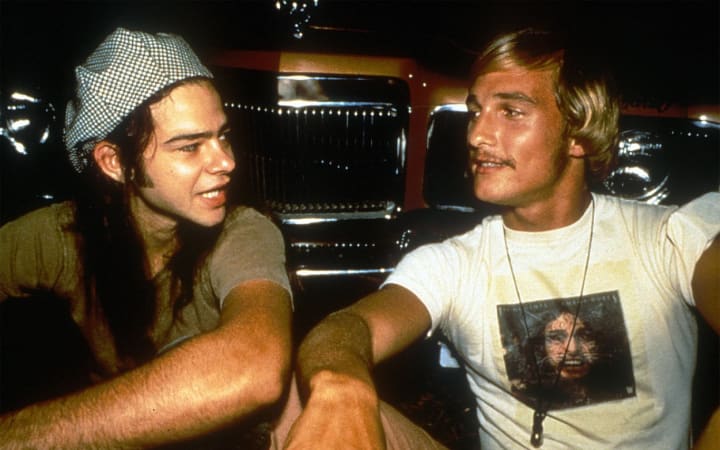 In its way, Dazed and Confused is kind of amazing. It's a near perfect slice of life. It's rather reminiscent of the European realists of the 1950s and 60s. The film has comedy and recognizable elements from modern American movies but Linklater's dedication to realism, to the full on recreation of a moment in time, breaks the mold of modern American movie making and becomes something unique and different. It's not a documentary per se, but something like a documentary, a reinvention and presentation of a recognizable reality, like recalling a dream or a memory of something that actually happened.
That authentic feel, that vibe, it just works. It sets Dazed and Confused apart from any movie remotely similar to it. It's so unique in fact, that I don't think that the film gets the credit it deserves. Because Dazed and Confused is seen as lightweight or lacking in a deeper meaning, the film gets written off as just a stoner comedy. What you miss however, in dismissing Dazed and Confused is one of the rare and brilliant experiments in realism and tone that we have seen in modern American cinema in years. There was nothing quite like Dazed and Confused and that stands out for me.
Most will always remember Dazed and Confused for the quotable McConaughey-ness of it. What I took way from it, watching it again 30 years later, is an experiment in modern American filmmaking. It's experiment that pulls from the Italian realists of the 50s and 60s. It's an experiment in plotless recreation of life as one remembers it in a very specific frame of time. And it's a recreation of a moment in American history, a rare downtime moment between the various worldwide traumas, a quiet moment between the Vietnam war and Watergate and the 80s Cold War angst of Reaganomics and the rise of AIDs. That's an incredible moment to hone in on and Linklater captures this cathartic moment brilliantly.
Dazed and Confused is the classic on the next Everyone is a Critic 1993 Podcast. A spinoff of the Everyone is a Critic Movie Review Podcast. Everyone is a Critic 1993 takes us back 30 years to the movies that were released 30 years ago that weekend. Each week, myself, Gen Z'er M.J and Gen-X'er Amy, take a look back at the movies of 1993 to see how culture and the movies have changed in the past three decades. It's an often enlightening and unique conversation. You can find the Everyone is a Critic 1993 podcast on the Everyone is a Critic Movie Review Podcast feed wherever you listen to podcasts.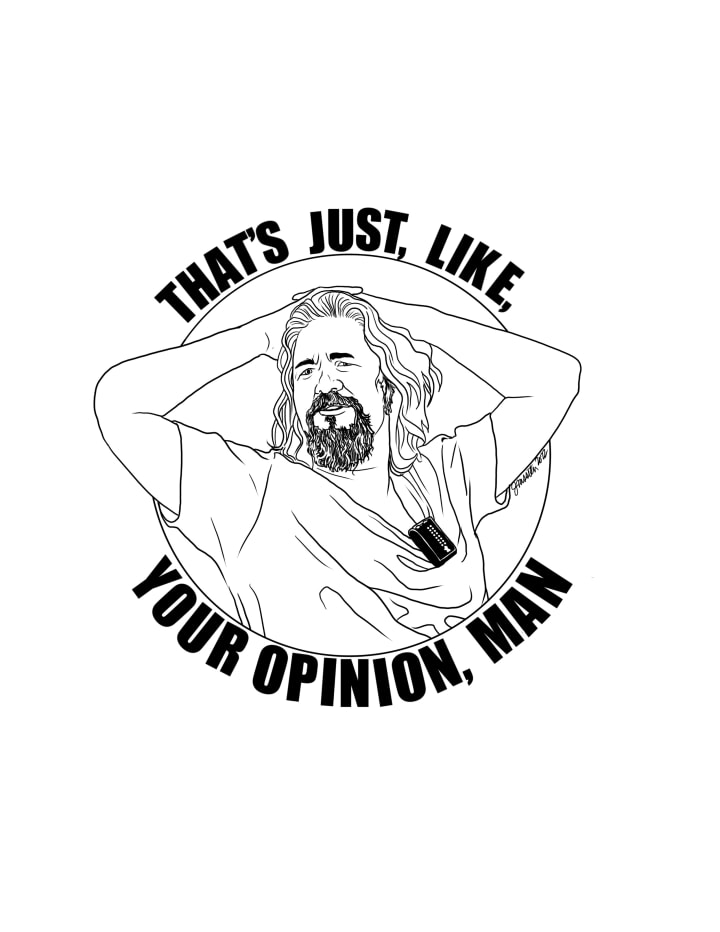 Find my archive of more than 20 years and nearly 2000 movie reviews at SeanattheMovies.Blogspot.com. Find my modern review archive on my Vocal Profile, linked here. Follow me on Twitter at PodcastSean. Follow the archive blog on Twitter at SeanattheMovies. Listen to me talk about movies on the Everyone is a Critic Movie Review Podcast. If you have enjoyed what you have read, consider subscribing to my writing on Vocal. If you'd like to support my writing, you can do so by making a monthly pledge or by leaving a one time tip here on Vocal. Thanks!
About the Creator
Hello, my name is Sean Patrick He/Him, and I am a film critic and podcast host for the I Hate Critics Movie Review Podcast I am a voting member of the Critics Choice Association, the group behind the annual Critics Choice Awards.
Reader insights
Be the first to share your insights about this piece.
Add your insights