Classic Movie Review: 'Butch Cassidy and the Sundance Kid'
The greatest western of all time?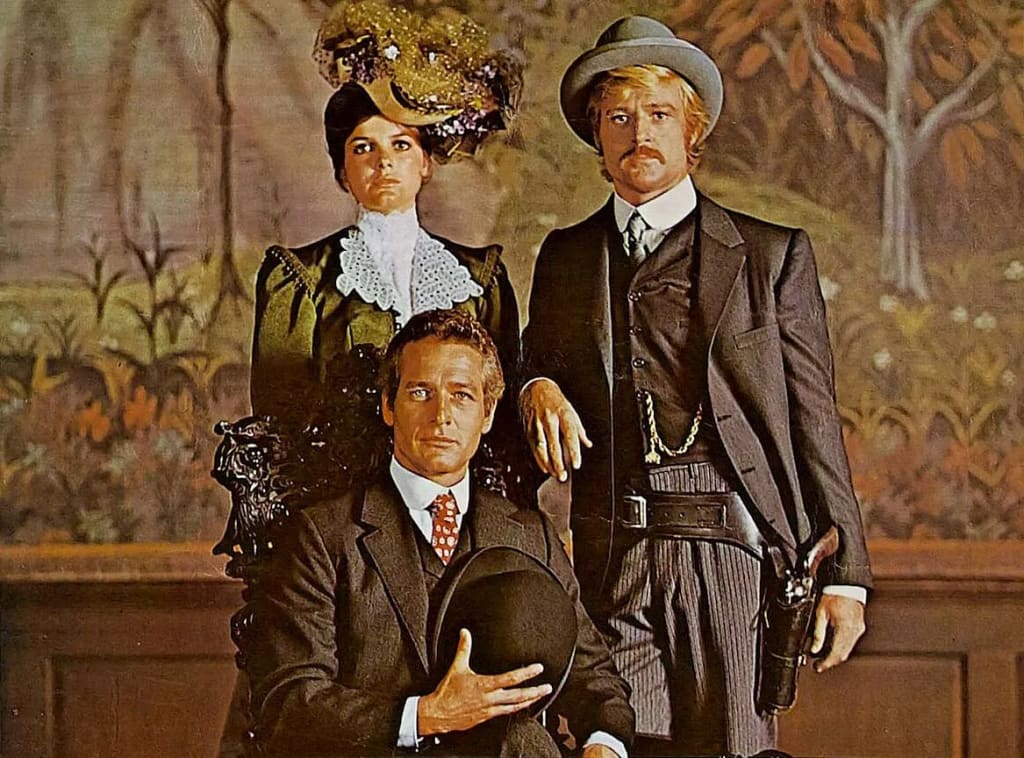 Butch Cassidy and the Sundance Kid (1969)
Directed by George Roy Hill
Written by William Goldman
Starring Robert Redford, Paul Newman
Release Date September 23rd, 1969
Published February 14th, 2023
Butch Cassidy and the Sundance Kid arrived at the height of a movie world renaissance. In 1969 filmmakers as varied as Sam Fuller, Sam Peckinpah, Dennis Hopper, and Arthur Penn were riding a creative high fueled by the demise of the studio system and the excitement of the free love generation who were eager to embrace these new and daring filmmakers. It was a heady moment that was met with some of the best American cinema of the century.
The western was also in a renaissance at the time with films like True Grit, which earned John Wayne an academy award for best actor, Sam Peckinpah's shocking, violent, and unforgettable, The Wild Bunch, and Arthur Penn's Bonnie & Clyde, which embraced western themes, despite not being a traditional western, all achieving monumental success. Westerns reflected the rebelliousness of the time. It celebrated mavericks and outlaws who defied authority to become icons of the American dream, bathed in blood.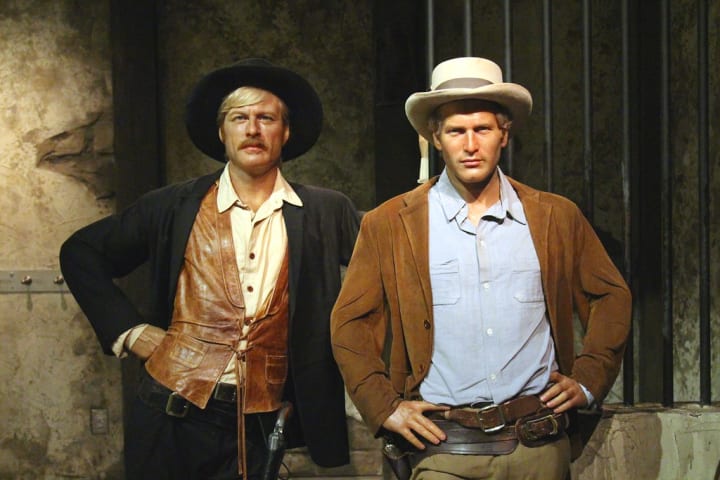 The moment that the Hollywood western was having peaked in 1969 with the release of Butch Cassidy and the Sundance Kid. Directed by George Roy Hill, Butch Cassidy and the Sundance Kid is an experiment in style from the opening frames, which begin with sepia tone newsreel footage fading to the real Butch Cassidy (Paul Newman) casing a bank, still bathed in the warm browns of sepia tone, until he meets up with his pal Sundance (Robert Redford) and the two ride off into a Technicolor western landscape of craggy mountains, dusty brush and wide blue horizons.
Butch and Sundance are headed back to their hideout, nicknamed the hole in the wall, where their gang is waiting for instructions on their next job and it's a doozy. The gang will be robbing the Union Pacific Flyer, not once but twice, first on its way to town and again on the way back. The first raid goes as planned, despite the brief interference of a loyal Union Pacific Employee. The second raid however, is marred by the surprise appearance of a second train which arrives carrying a posse of lawmen and expert trackers intent on capturing Butch and Sundance.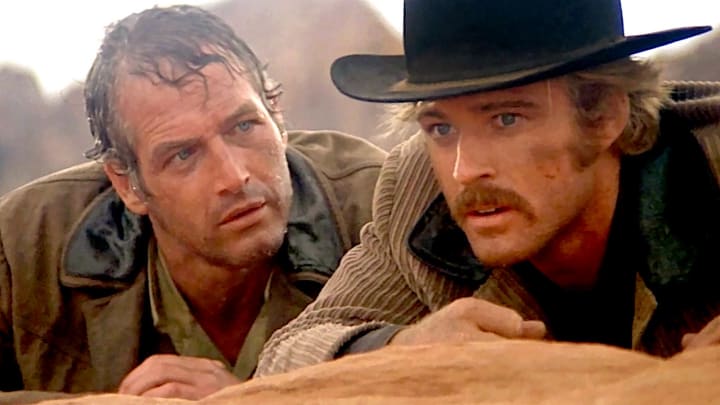 Thus begins one of the longest, unbroken chase sequences in movie history as Butch and Sundance lead the posse across the desert, through creek beds and eventually over the mountains where the chase abruptly ends in one of the most well remembered, and copied, moments in movie history, Butch and Sundance's legendary leap into the Colorado River. This moment of freedom, of badass defiance, is captured brilliantly by George Roy Hill. Hill seems to know that this is an iconic moment and he makes sure to give it room to breathe and live within this moment.
The whole moment captured is a remarkable, avant-garde series of scenes captured by renowned cinematographer Conrad Hall and set to Burt Bacharach's stupendous and highly unusual score. It's rather glorious. Butch Cassidy and the Sundance Kid won 4 academy awards, for Cinematography, Score, Original Song, and for writer William Goldman's witty screenplay which mixed classic western themes with modern irreverence, and the film was more than worthy of such honors.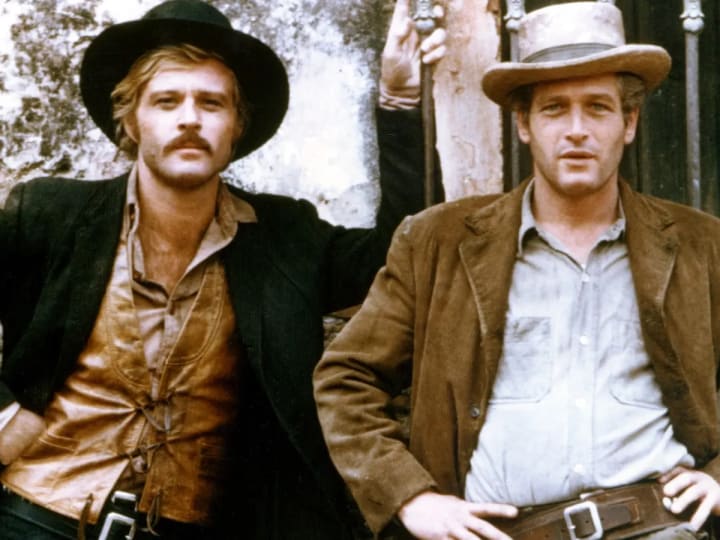 Sadly, what was not honored at the 1970 Academy Awards however were the amazing stars of Butch Cassidy and the Sundance Kid, Robert Redford and Paul Newman whose portrayal of Butch and Sundance remains the standard to which all buddy movies are compared. Redford and Newman's chemistry in Butch Cassidy and the Sundance Kid is electric. Even after 54 years, and generations of new moviegoers, that team, Redford and Newman, and their insane charisma, remains scintillating.
Find my archive of more than 20 years and nearly 2000 movie reviews at SeanattheMovies.blogspot.com. Find my modern review archive on my Vocal Profile, linked here. Follow me on Twitter at PodcastSean. Follow the archive blog at SeanattheMovies. Listen to me talk about movies on the Everyone's a Critic Movie Review Podcast. If you've enjoyed what you have read, consider subscribing to my writing here on Vocal. If you'd like to support my work you can do so by making a monthly pledge or by leaving a one-time tip. Thanks!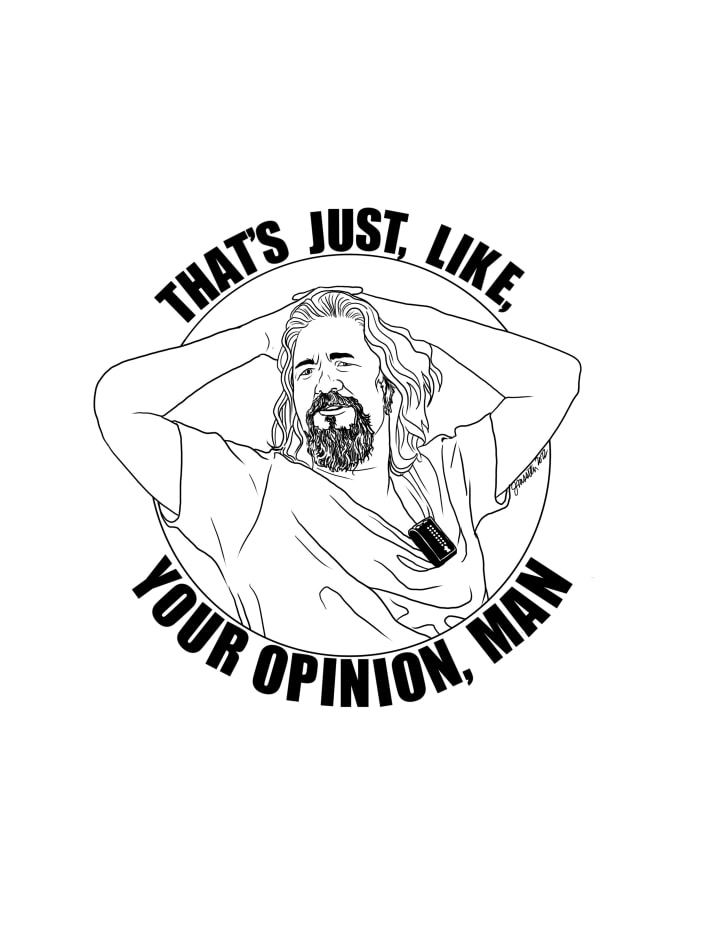 About the Creator
Hello, my name is Sean Patrick He/Him, and I am a film critic and podcast host for Everyone's a Critic Movie Review Podcast. I am a voting member of the Broadcast Film Critics Association, the group behind the annual Critics Choice Awards.
Reader insights
Be the first to share your insights about this piece.
Add your insights