Cinema still needs to make space for queer women
The obstacles faced by female directors are even greater for queer and transgender women.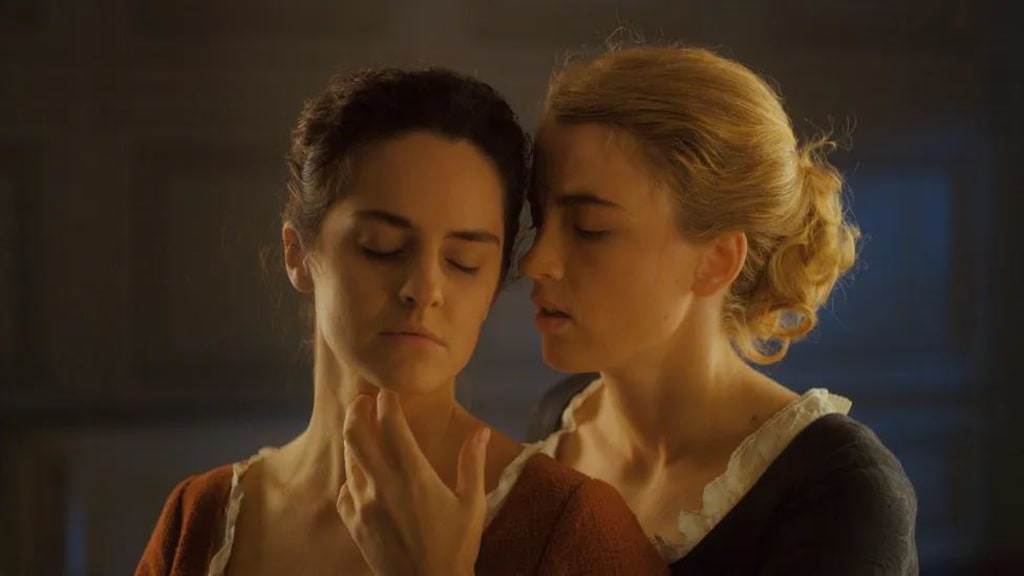 Homosexuality
henever minority voices in the field of film criticism or even the general movie-going public talk about expanding the canon, or even going as far as destroying it, we're arguing for our place at the table. It is not breaking news to say that the film industry has been dominated by white men for over 100 years at this point.
Filmmaking and film criticism have always suffered from an absolute drought of female perspectives and canonisation and funding has always been easier to achieve for male filmmakers than female ones. It can feel like ancient history in 2019, but the notion of women directing a film with the independence to be transgressive, complicated or even angry is still a relatively new phenomenon.
Story continues below
When thinking about LGBT cinema, the most obvious name on the list is Chantal Akerman, who has three films included: Jeanne Dielman, 23 Quai du Commerce, 1080 Bruxelles (1975), News from Home (1977), The Meetings of Anna (1978). Of those, only The Meetings of Anna directly addresses questions of homosexuality. In a beautiful mother/daughter confessional that plays out in a single take, Anne (Aurore Clément), a filmmaker who is a surrogate figure for Akerman herself, relays a recent sexual experience she had with another woman.
Unbridled queer sexuality
Akerman was an intensely biographical director who opted to tell her stories in a duet of repression and liberation that was coated in an armour of stillness and solitude. It saddens me that an early film of Akerman's, Je, Tu, Ill, Elle (1974), did not make it onto the top 100, because it is in that film where Akerman's unbridled look at queer female sexuality reaches its apex in a beautiful sex scene involving Akerman playing the lead character. In that scene, the camera is locked in position while she and another woman, played by Claire Wauthion, have sex with one another in an unbroken, static medium shot that documents their carnality and passion, and the pleasure they find in the bodies of one another.
If Akerman's choice to keep the camera in a solitary position showed sapphic desire for what it was, then the American filmmaker Barbara Hammer's 1974 short film Dyketactics turns the act into something magical. Dyketactics, and Hammer's filmography as a whole, failed to make the list. While some of this can likely be chalked up to her work being preserved in academic spaces, which are not available to everyone, her films deserve a spotlight befitting of the true innovator that she was.
In Dyketactics, Hammer uses dissolves to create a sensual feeling of reclamation and celebration around female bodies and lesbian sexuality, with the image surging in and out of itself as the camera focuses on brief glimpses of touch. Hammer emphasizes the hands as a tool of sexuality, similar to how the The Wachowski sisters would do so in Bound (1996) nearly 20 years later. Hammer also shows the vagina in close-up as a cinematic monument to lust. With this film and her following short work Menses (1974), she demystifies the female body and wrangles it away from perceptions of the cisgender male gaze. The cinematic language of women loving women as an explicit act, rather than something gestured toward in tragic melodrama, began in the early 1970s with Dyketactics and Je, Tu, Ill, Elle. That neither of these films has made this list feels like a gigantic omission on our part as critics.
Lisa Cholodenko is not an experimental or radical filmmaker in the way that Chantal Akerman or Barbara Hammer are, but because she has made films in Hollywood she is the rare queer director to have found success telling queer stories in the mainstream. I wonder though, if the two are a bit like oil and water. While The Kids Are All Rightmade the list, it does feel sanitised and de-sexed in a way that films by the likes of Akerman, Barbara Hammer and other underground filmmakers are not. Hollywood and explicit stories of homosexuality have consistently been at odds with one another throughout the history of the medium. The Kids Are All Right suggests that when funnelled through a mode of Hollywood filmmaking, the specificity that comes in stories of queerness is lost to some degree. In Cholodenko's film a story of two women in love has to introduce the possible inclusion of a male partner. In 2010, this may have seemed like a step in the right direction, but in 2019 it feels retrograde and lacking.
Trans voices
Transgender representation is also spotty on this list. There are a few obvious classics like Jennie Livingston's drag ball documentary Paris is Burning (1991) and Sally Potter's 1992 adaptation of Virginia Woolf's 1928 novel Orlando, which renders Woolf's lover Vita Sackville-West as a shapeshifting creature who would live forever, first as a man and then as a woman.
However, the inclusion of Boys Don't Cry (1999) will raise a few eyebrows from sceptics, myself among them, who view Kimberly Peirce's tale of the murder of trans man Brandon Teena as voyeuristic, crass and outdated. Céline Sciamma's Tomboy (2011), which is featured on the list, is a better tale of trans masculinity, but even that film is squeamish at fully adopting the language and identities that are common among gender-questioning children. Sciamma's newest feature Portrait of a Lady on Fire (2019), a lesbian romantic drama set in 18th-Century northern France, is in a more comfortable zone for the filmmaker, and is a wonderful addition to the canon of queer cinema.
The Wachowski Sisters are well-regarded as the most significant transgender filmmakers of the last 30 years and are represented on this list with the inclusion of The Matrix (1999), a film which has been written about numerous times as a transgender allegory. The inclusion of films authored by transgender people or about transgender subjects was always going to be minimal, but I am hopeful that in the future both these categories will be better represented.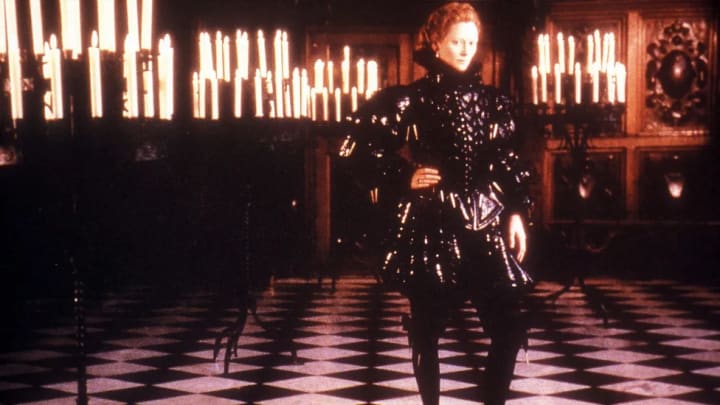 The idea of transgender cinema is currently evolving and transforming, much like the perception and language surrounding gender. It is only natural, then, that cinema about transgender people would be in an embryonic state in a list such as this one – but with the likes of Jessie Jeffrey Dunn Rovinelli, Reina Gossett and Kimberly Reid creating new, exciting work, it's only a matter of time before the dam breaks open on transgender cinema.
A list like this should be seen as an entry-point and the start of something that will grow and expand with time. Women break new ground every year in cinema and that is evident here with the inclusion of such recent films as Portrait of a Lady on Fire, Happy as Lazzaro (2018) and Wadjda (2012). In the future, we will see this type of poll become more inclusive and wholly representative of all the experiences that queer women have – and movies will be better off for having those experiences documented in all their glory, tragedy, heartbreak, love and humanity.
Reader insights
Be the first to share your insights about this piece.
Add your insights