Chrissy Teigen, One Of Twitter's Bright Lights, Leaves Platform
Model-Cohost-Cookbook Author Cites Negativity For Decision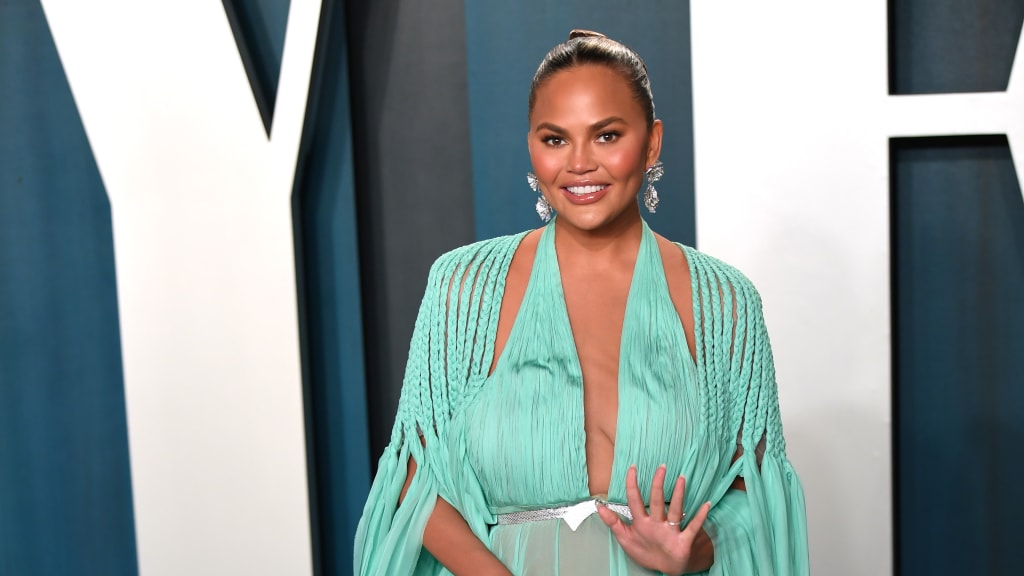 https://www.chatelaine.com/wp-content/uploads/2021/03/chrissy-teigen-twitter.jpg
#ChrissyTeigen, the model turned cookbook author and #LipSyncBattle co-host, has left #Twitter.
I don't understand why those on Twitter need to be so cruel with those they take exception with, for whatever reason. From what I can see, Teigen has approached most topics with humor, warmth, and sensitivity. She's approached the "haters" with snark and dry sarcasm, which I generally tend to appreciate. She didn't even bat an eyelash when then-president #DonaldTrump decided to take a swipe at her and her husband, music sensation #JohnLegend.
My heart broke when she shared the news that their already-much loved son #Jack was stillborn, and I silently applauded her bravery in sharing her agony when she did not have to. I have no idea where she found the courage to say, "I need to share this with others," in spite of knowing that people would undoubtedly feel the need to slime her with their vitriol. Would I have done the same in both my miscarriages? No; however, I agree with Teigen's choice in sharing the images in order to continue a much-needed conversation about miscarriages and stillbirth.
Teigen should have been applauded for speaking her mind and her truth in every single one of her tweets. Instead, she was mocked, derided, and more or less slimed with the hatred of others. There's only so long you can put up with garbage before you need to retreat from it for your own mental health, and in Teigen's case, it would appear she has decided to step away from the negativity.
Who could blame her, really? While I know she is a public figure and that in itself invites a whole lot of scrutiny as it would for anyone living in the public eye, no one should have to put up with any sort of abuse. Teigen was the subject of derision about her decision to post images of the aftermath of her stillbirth, and while the images are painful to witness, they are not without purpose; they are to inform the public at large about a topic that has always been kept in the shadows, and it shouldn't be. Teigen should not have been cruelly victimized for her decision to post those images.
Why is Teigen's opinion deemed worthless because she chooses to use her platform - predominantly Twitter, until recently - to express herself? Is it because she was a model? Or was it because she is a beautiful woman who has made a successful life for herself? Maybe it's because she's the wife of a megastar musician with two adorable kids in her life.
I'd bet money it's because there are individuals so entirely miserable with their ongoing existence that they can't stomach the fact that someone is successful and continues to reinvent themselves. Certainly, our lives during the pandemic effectively amplifies how we are all feeling, whether that's negative or positive. That does not justify being deliberately cruel to the point of chasing someone off a social media platform.
I've never understood why people seemingly take joy out of being nasty. I have certainly had my off days, but I would no sooner attack someone for their successes than I would put up with someone's abuse for my success. It's unfortunate that people still need to learn the lesson of not saying anything if you have nothing nice to say. We live in an era where we need to support each other more than ever now, especially since many of us feel so incredibly isolated due to the pandemic.
To Chrissy Teigen, I say this: those that love and appreciate you have your back. I'm sorry that those who are poor examples of how humans should treat each other have treated you so badly, as they are certainly not reflective of how people should behave towards one another whether we truly know each other or not. Embrace your loved ones, and know you are missed.
celebrities
About the author
I'm a high school English and French teacher who trains in the martial arts and works towards continuous self-improvement.
Reader insights
Be the first to share your insights about this piece.
Add your insights