#CelebrityEncounters: 7 Nigerians Share Their Experience Meeting Erica Nlewedim.
What the BBN star is really like in real life.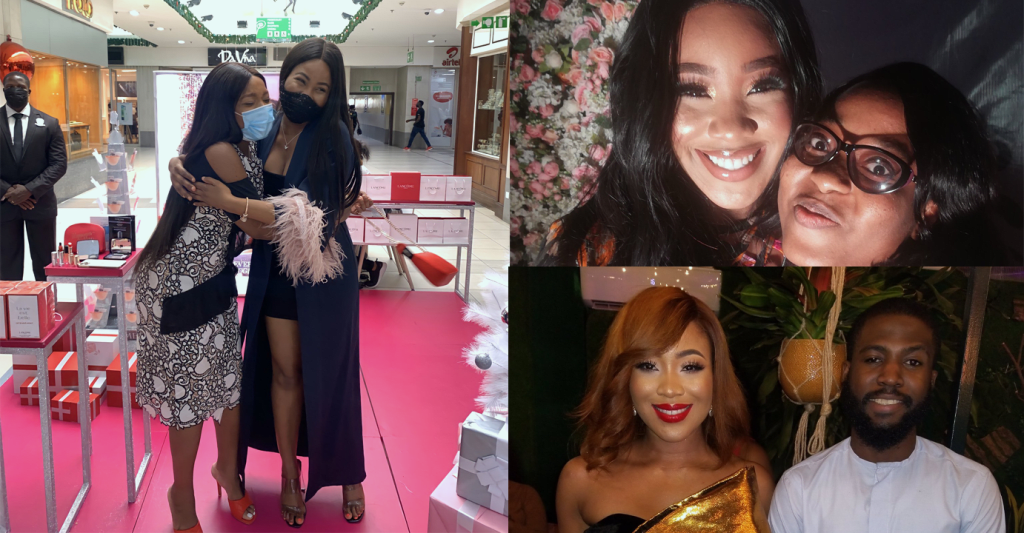 What the BBN star is really like in real life.
Okay, are you guys ready for this?! What you'll be reading today is the first edition of the newest column on my page - Celebrity Encounters.
Celebrity Encounters will highlight real-life experiences people have had with various celebrities in their personal lives. Some of the stories will be good, some of the stories will be bad, but most importantly, all of the stories will be interesting.
If you have any celebrity encounters of your own that you would like to share, you already know that as a reader you take priority in my heart. Simply shoot me an email at [email protected] with your story and pictorial evidence of you with said celebrity so I can confirm that you are in fact not making up the story.
I'm very excited about this column and I hope that you are as well. Are you ready to jump into our first edition? Then let's go!
**Before reading on, please make sure to like and follow my Facebook page so you don't miss out on any new and interesting lists, articles, and stories that I post every single day. I have a really fun page. If you like my page, you will have fun too. So what's stopping you? Like my page and let's have fun together!
1.
First off, we have this girl who upon meeting Erica completely shut down because she immediately got too shy. There was so much she wanted to say but when the moment came, she got too starstruck and the nerves took over. Eyaa. At least she got to get her picture.
Unlike the above woman who couldn't say anything, this Elite woman also got to meet her queen Erica and let's just say - she too was in awe. She has taken this meeting as her badge of honor and says that from now on, you better put some respect on her name.
Under this picture when people kept on asking her how Erica was, somebody asked if she looks real and perfect in real to which this user responded:
She is oo... D camera didn't even do justice 😩
2.
Hmmm, this next one - e get as e be. In the video, this Twitter user posted, she captions it "I met my president" but in the video, it looks like Erica is just trying to take a video of herself while the user is putting head. Is it just me?
Anyhow the meeting happened, it sha happened!
3.
This woman lost her earrings while trying to meet Erica but does she care? Nope! In fact, she says she could have lost wig and she wouldn't care.
It's also worthy of note that there is this recurring thing everybody keeps saying about cameras not doing her justice and her being prettier in real life. Wahala for who never see her for real life o!
4.
This fan made a whole thread about her encounter with Erica. Erica seems to be really nice to her fans - she blew this girl a kiss when she noticed she was recording her.
5.
No, it's not only women who are Elites either. Some men have also talked about their meeting Erica and it seems once again that the recurring takeaway we get from these meetings is that Erica is a lot finer in person than on camera.
This OAP who during the Big Brother season had a love-hate relationship with Erica got to meet her and described her as "lovely".
Then there was this other fan who also met her and again - Erica is pretty!
It's like I know Erica is fine but now I'm like I want to see her in the flesh - let me see this uncapturable beauty up close and personal! 😂
6.
There's also this girl whose dreams came true. From the pictures you can tell that the fan was almost in tears, and again, Erica truly looks like she's really kind to her fans. You can tell that she's genuinely happy to meet this girl and I'm happy Erica told her she loves her right back. Her day looks complete!
7.
This actor named Michael Ejoor got to meet Erica before she appeared on Big Brother Naija. They met on a movie set and Michael has a very interesting story about the kind of woman Erica is. He recalls their time together saying:
Wow! Now that's someone dedicated to their craft.
Hmm. I guess the recurring message we've gotten from pretty much everybody who's met Erica is that she's 1.) very pretty - even more pretty in person than in real life, and .2.) that she is very nice and polite. Of course, being somebody who was disqualified from the Big Brother house, it would be easy to assume that in real life she would also be angry and loud, but I'm so happy that this is not the case and that she looks to be what I thought her to be in real life - a complete and total sweetheart!
That's All.
Don't forget to like my page so you don't miss out on next week's edition of Celebrity Encounters: LAYCON. There's one particular boy's story with Laycon that I really want you to read so make sure you like my page so you don't miss out.
Also, if you have had a personal encounter with Laycon, feel free to e-mail me at [email protected] and I'll be more than happy to add your story to the article provided you can provide me with pictorial evidence of this meeting.
To catch up on other content you might have missed, click here.
Until next time, have a wonderful rest of your day.