Cast Of Disney+'s 'Hawkeye' Revealed
Lots of Names!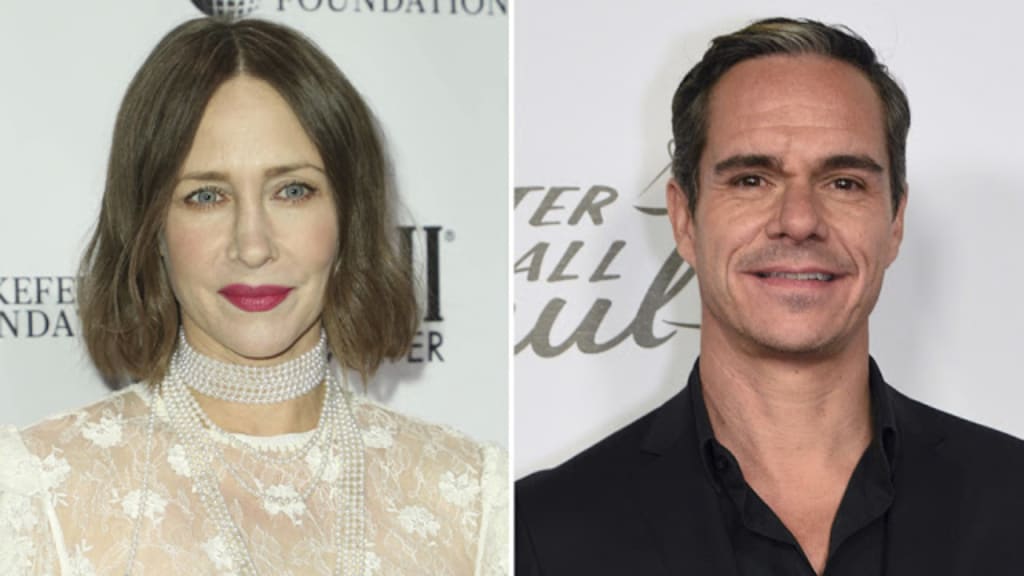 The upcoming Marvel Studios Disney+ series Hawkeye now has its key cast members out. Jeremy Renner is, of course, reprising the role of Clint Barton's Hawkeye. We have learned the news via Variety.
We already knew Hailee Steinfeld of Bumblebee was cast as Kate Bishop. However, the cast list also includes Academy Award nominee Vera Farmiga (The Conjuring, Up in the Air), Florence Pugh (Midsommar, Fighting with My Family) reprising her role as Yelena Belova from the upcoming Black Widow, Tony Dalton (Better Call Saul, Colombiana), Fra Fee (2012's Les Miserables), newcomer Alaqua Cox, and Zahn McClarnon (Bone Tomahawk, Doctor Sleep).
The Academy Award nominee Vera Farmiga is playing Eleanor Bishop, the mother to Kate Bishop in the series. Eleanor Bishop is from a wealthy Manhattan family. She married her husband Derek Bishop. They have two daughters, Susan and Katherine (though we are not certain whether Susan Bishop will appear in the series). However, Eleanor died in the comic and then was resurrected as Madame Masque. What is interesting about Madame Masque is that she played a key role in Secret Invasion, a famous Marvel storyline from back in 2008, in which the Skrulls (who have made their MCU debut via Captain Marvel) impersonated our heroes to take over the world. Some of us have had a feeling that Secret Invasion will be part of future films. A potential clue appeared in Spider-Man: Far From Home, specifically the post-credit scene in which the Skrulls are revealed to have impersonated Nick Fury and Maria Hill. Vera Farmiga received her Oscar nomination from her role in Up in the Air and is also known for her role as the real life Lorraine Warren, the paranormal investigator in The Conjuring universe, as well as Norma Bates, the mother to Psycho's Norman Bates in TV's Bates Motel. Her other credits include 2014's Godzilla, Godzilla: King of the Monster, Running Scared, The Departed, and many more.
Fra Fee will be playing Kazi, which in the comics is short for Kazimierz Kazimierczak. As Marvel fans know, Kazimierz Kazimierczak is the mercenary villain Clown in the comic. Clown is one of the main Hawkeye enemies in the comics. Interesting enough, in the comics, Kingpin hired Clown to kill Clint Barton. Wouldn't it be exciting if Vincent D'Onofrio were to reprise his role as Kingpin? Who knows? Maybe Disney and Marvel have some surprises up their sleeves. Let's hope so. Fra Fee's credits include the 2012 hit musical film Les Miserables, as well as Animals, Pixie, and the upcoming live-action Cinderella film.
Tony Dalton will be playing Jack Duquesne. In the comics, Jack or Jacques Duquesne, also known as The Swordman, is the arch-enemy of Hawkeye. The Swordman was the one who was responsible for training Clint Barton to use swords. However, the one that taught him archery was a villain named Trick Shot. We are not sure whether Trick Shot will appear in the show, but this would explain how Barton is an expert in sword fighting, as he was showing it off in Japan in Avengers: Endgame as Ronin. It seems like the series will cover the origin of Hawkeye,
which will be the first time since his first appearance in 2011's Thor. We have not actually explored his past. Let's hope that we will see Trick Shot as well. Tony Dalton is known as Lalo Salamanca in TV's Better Call Saul, the spin-off of the hit TV show Breaking Bad.
The Academy Award Nominee Florence Pugh is reprising her role as Yelena Belova from the upcoming Black Widow, a film that was supposed to be out back in May 2020 but was pushed back to May 2021 due to pandemic. In the movie, Yelena Belova is the sister to Black Widow Natasha Romanoff, played by Scarlett Johansson for the last decade since her debut in 2010's Iron Man 2. However, in the comic, Yelena Belova was also a spy and assassin who was trained in the Red Room with Natasha Romanoff, where Natasha became the first Black Widow. After the death of her trainer, Belova was activated to investigate and became the new Black Widow. Some Marvel fans have been certain that Yelena Belova (even the story is a bit different from the comic in the upcoming film) would become the new Black Widow, which makes sense because Natasha is dead in Avengers: Endgame. Florence Pugh was nominated for an Oscar for her role in Little Women last year. Her other credits include the cult film Midsommar, The Little Drummer Girl, Lady Macbeth, and many more.
Newcomer Alaqua Cox will be playing Maya Lopez, also known as Echo in the comics. Echo is deaf but has the ability to copy others' movements perfectly, making her a skillful fighter. In the comic, Maya Lopez is an ally and becomes a lover to Daredevil. It will be interesting to see if Charlie Cox reprises his role as Daredevil even just as a cameo. Rumor has it that he may be reprising his role as Matt Murdock being Peter Parker's lawyer in Spider-Man 3. So we'll have to see.
Zahn McClarnon, according to Variety, will more likely to play Maya's father Willie Lincoln, also known as Crazy Horse. In the comics, Crazy Horse was killed by Kingpin. Could this be another clue that Kingpin might be in this series? Fans would lose it if they go that route and have Vincent D'Onofrio reprise his role. It would at least be nice if even the name of Kingpin is mentioned. Zahn McClarnon's credits also include Doctor Sleep, Fargo, TV's Westworld, Bone Tomahawk, and many more.
Jonathan Igla is attached to write and executive produce the series while the production is filming in Atlanta and New York. Hawkeye is one of several six to eight episode Marvel shows under Marvel Studios that connect to the MCU, as WandaVision will be the first show to premiere in January 15th on Disney+. This will be followed by The Falcon and The Winter Soldier and Loki later in 2021 along with Hawkeye. Other Marvel shows under Marvel Studios include She-Hulk, Moon Knight starring Oscar Issac, Ms. Marvel starring Iman Vellani, and a series with Samuel L. Jackson reprising his role as Nick Fury.
Hawkeye is coming soon sometime in late 2021 or early 2022 on Disney+.
Written By Pat Kusnadi
Syndicated From Culture Slate