Cartoons Beloved by 20 Somethings
Who said adults can't love cartoons?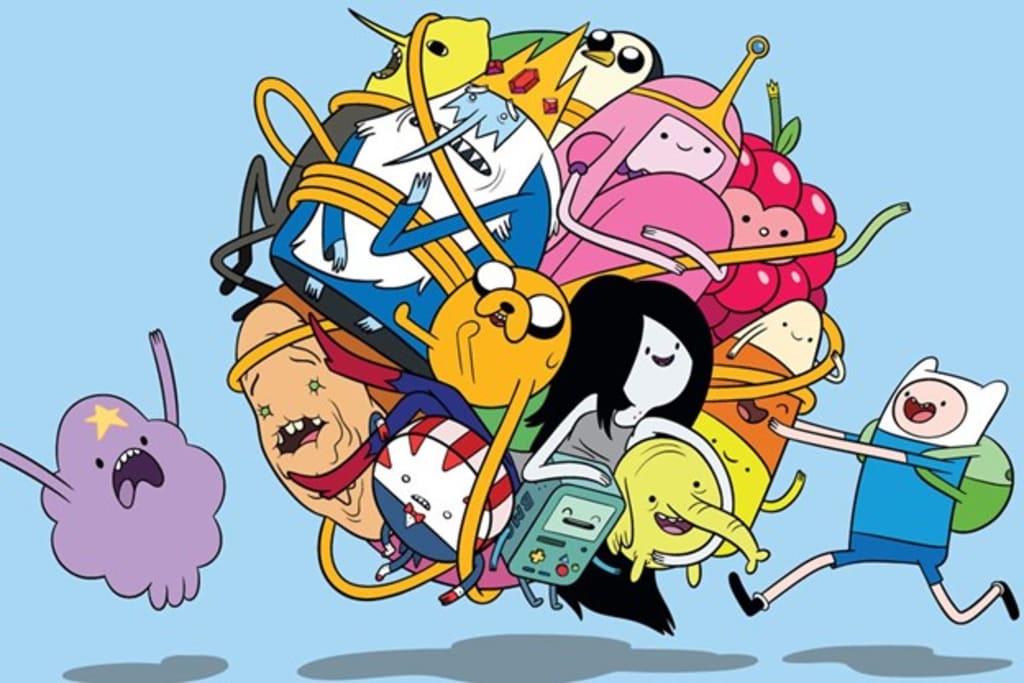 "C'mon grab your friends because it's time to..."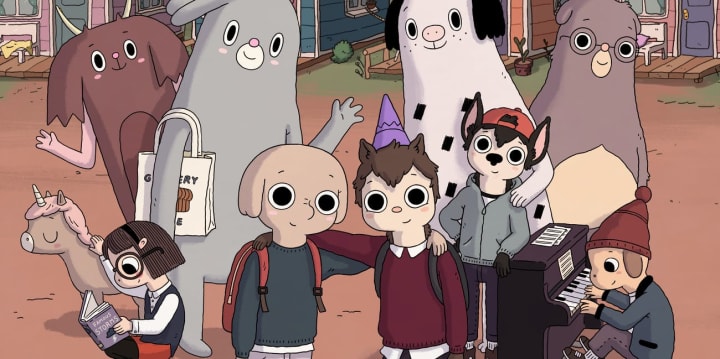 10. Summer Camp Island (2018 - Present) – Supernatural, Adventure
Rated TV-Y7
Cute and wholesome. You can definitely watch this one with the kiddos unlike some of my other recommendations. Oscar and Hedgehog spend summer camp on Summer Camp Island where witches are the camp counsellors. Most food can talk, and the monsters are nerds.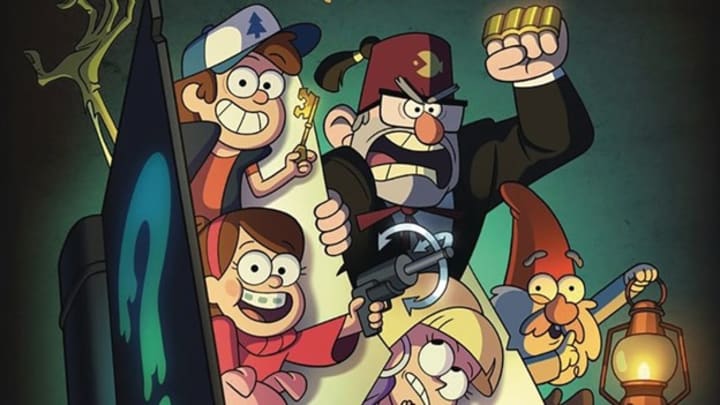 9. Gravity Falls (2012 – 2016) – Supernatural, Adventure, Comedy
Rated TV-Y7
Twin siblings Dipper and Mabel spend a summer with their great uncle exploring the supernatural. Mabel wears a new sweater every episode while Dipper is always consulting a book he found.
"For tonight's final illusion we have the incredible sack of mystery. When you put your money in it, it mysteriously disappears."

– Gruncle Stan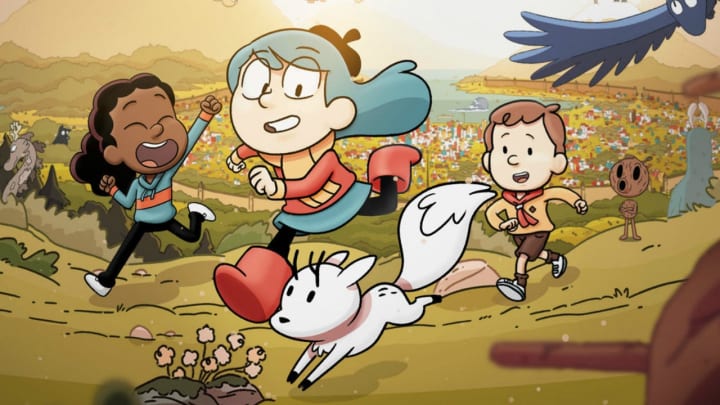 8. Hilda (2018 – 2020) – Supernatural, Adventure
Rated TV-Y7
Another wholesome one, though the ending is less so. This one also deals with supernatural beings such as trolls and adorable deer foxes. Easily the saddest episode is when Twig runs away.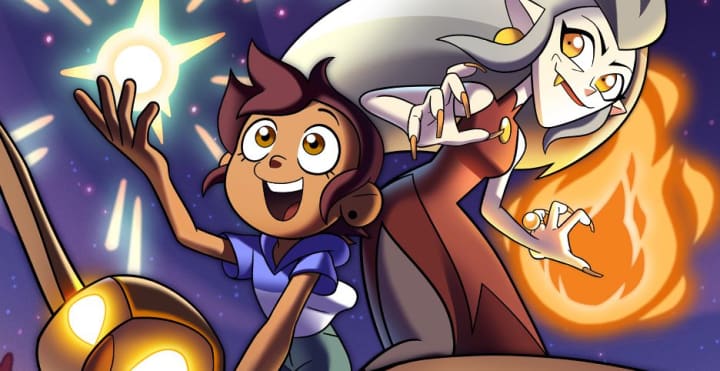 7. The Owl House (2020 – Present) - Adventure
Rated TV-Y7-FV
Instead of going to a boring summer camp a girl meets a witch and is introduced to a whole other world. It's a cute and fun-filled adventure with owls and young love.
"I will be haunted by my actions forever, hoot hoot."

- Hooty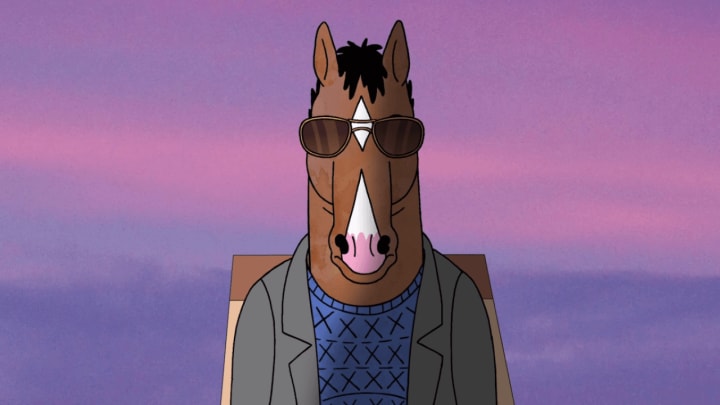 6. Bojack Horseman (2014 – 2020) – Comedy, Drama
Rated TV-MA
Dark and funny, with some of the best puns. Bojack is a highly depressed celebrity that regularly indulges in drugs, alcohol, and sex. His self-loathing is extreme.
"The universe is a cruel, uncaring void. The key to being happy isn't the search for meaning; it's just to keep yourself busy with unimportant nonsense, and eventually, you'll be dead."

– Mr. Peanut Butter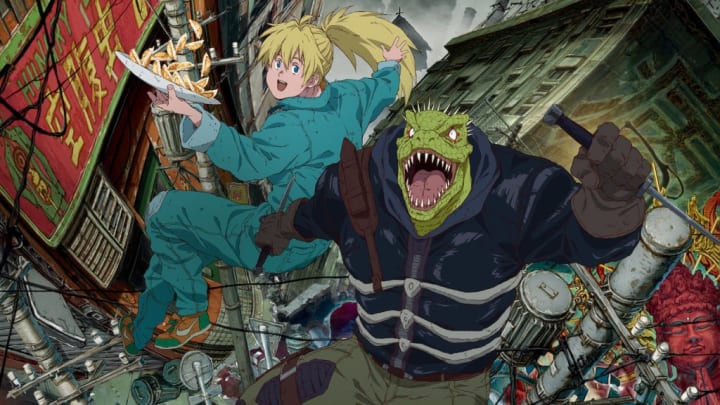 5. Dorohedoro (2020 – Present) – Action, Comedy
TV-MA
Kaiman searches for the sorcerer that experimented on him with his friend Nikaido. It takes place in the Hole where the humans reside and the sorcerers take advantage of their mortality. It has a bit of an adult Alice in Wonderland feel, especially with the boss turning everything into mushrooms.
"What did the guy inside my head say?"

– Kaiman after pulling a magic-user out of his mouth.
4. Venture Bros (2003 – 2018) – Action, Adventure, Comedy
Rated TV-MA
A parody of every super-hero and super-villain comic ever made featuring a scientist, his two hopelessly inept sons and their bodyguard. My favourite characters are a villain that dresses like a monarch butterfly, his wife with a suspiciously deep voice, and the nosy neighbour necromancer.
"Do not be too hasty in entering that room. I had Taco Bell for lunch!"

– Dr. Byron Orpheus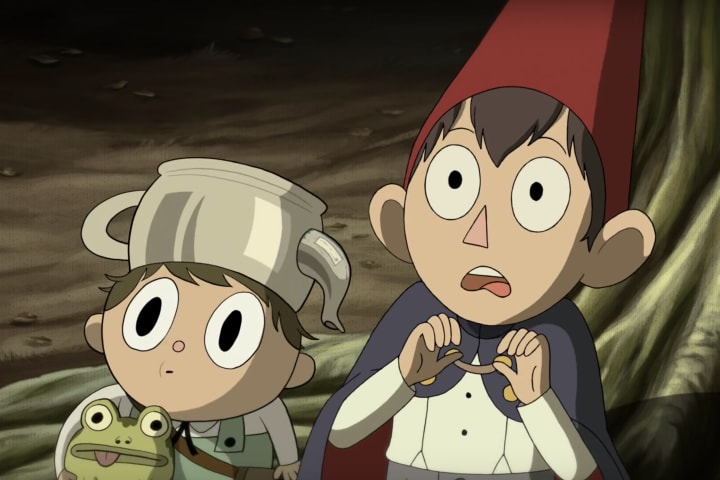 3. Over the Garden Wall (2014) – Adventure, Drama
Rated TV-Y7
Two boys get lost in the woods and struggle to find the perfect frog name while searching for a way home. Plus, songs and a talking bluebird. It's a Halloween special but I'll watch it any time of the year.
"...Legface McCullin, Artichoke, Penguin, Pete, Steve, but I think the very worst name for this frog is--"

- Greg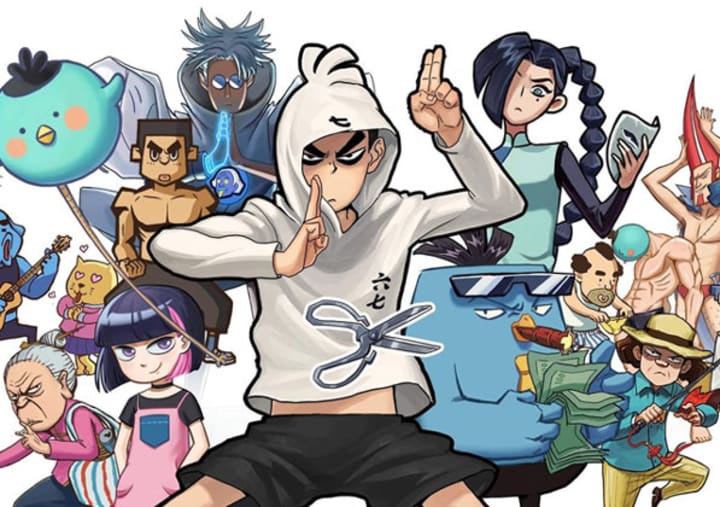 2. Scissor Seven (2020 – Present) – Action, Adventure, Comedy
Rated TV-14
A boy that has lost his memories starts working as an assassin posing as a barber for a chicken. Yes. A chicken. On Chicken Island. Hilarity ensues as he is easily one of the worst assassins without his memories.
"Hitman is the second oldest profession in the world. People have always been hateful little wieners. And where's there's hate, there's killing opportunities!"

— Dai Bo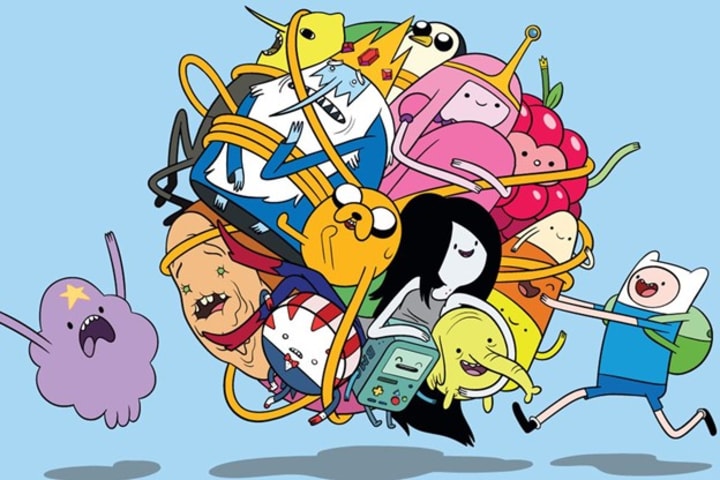 1. Adventure Time (2010-2018) – Action, Adventure, Comedy
Rated TV-PG
A 12-year-old boy named Finn and his best friend, a magical stretching dog named Jake, go on heroic adventures in a post-apocalyptic world with candy people, rainacorns, vampires (and more)! Meet my favourite characters:
"Thanks for responding to my call, guys. I'm in a serious pickle, and I mean the bad kind—I mean like, a really smelly brown pickle?"

— Prismo, Adventure Time, Season 7: Crossover
__________________________________
If you enjoyed this or learned something new, please support my work with a heart and click the owl to read more! If you have any recommendations similar to these please share them with me on Twitter, FB or Insta @akelseyreich!
Are you interested in joining Vocal as a content writer? Click to sign up!
Everything is connected. Written by Kelsey Reich on April 28/2021 in Ontario, Canada.