Cartoons and Sarcastic Humor
Let the Good Times Roll!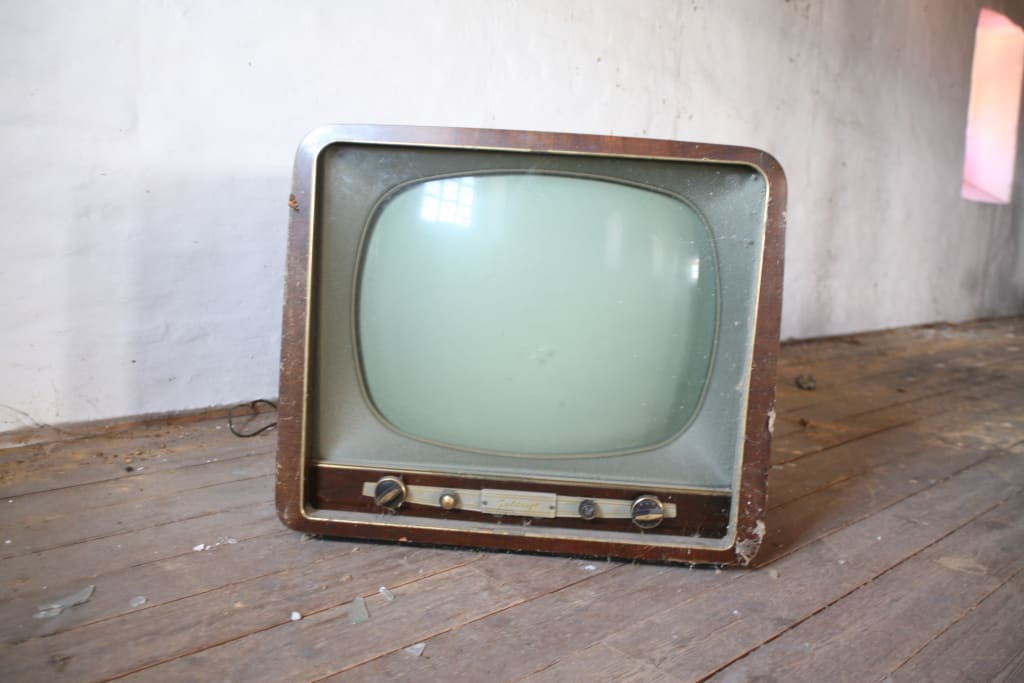 I know, I know...I'm old. Lol.
As far as television shows go, the modern shows don't interest me nearly as much as the classic cartoons and sitcom re-runs of my childhood. Saturday mornings, sick days, and even stretches of summer break were spent enjoying cartoons such as Looney Tunes, Dexter's Laboratory, Ed Edd n' Eddy, The Powerpuff Girls, Avatar the Last Airbender, and Dragon Ball Z (to name just a few), as well as shows such as 90s Roseanne, Home Improvement, Full House, Everybody Loves Raymond, and M*A*S*H. These are the kinds of shows from my childhood that I could still watch over and over again if given the chance to either binge-watch or have on for background noise.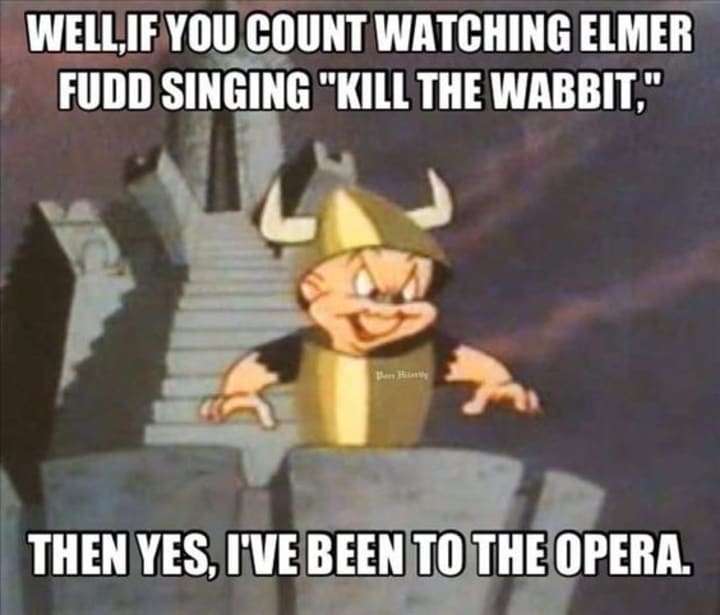 Thanks to shows like Looney Tunes, I can say I've heard certain pieces of music. In my mind, this is what makes comedic brilliance--commentary on the world from a macro perspective that is funny (if not hilarious!) and allows the audience to learn something they probably wouldn't have paid attention to before.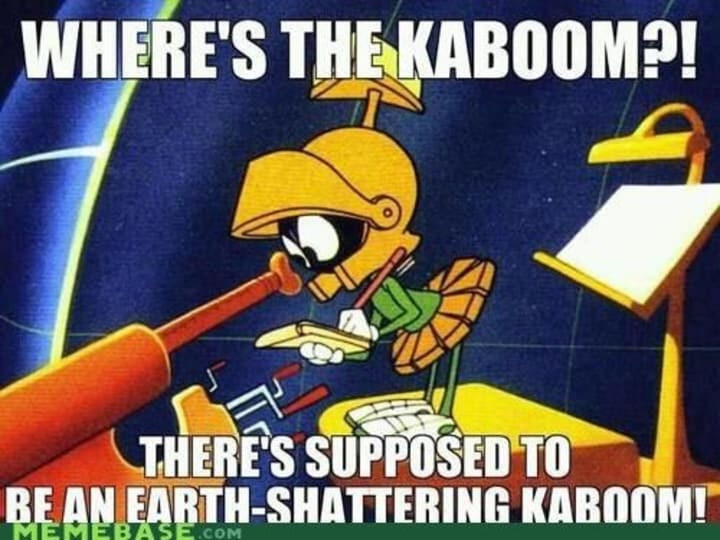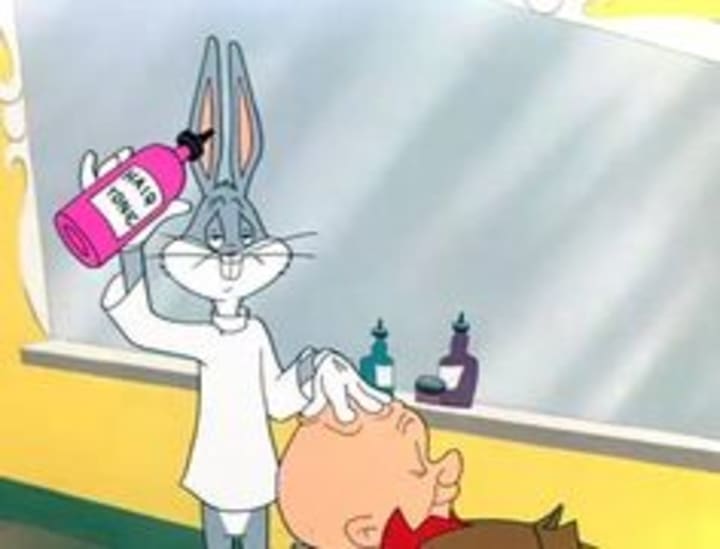 Every time I see an image from The Barber of Seville, I can't help but hear the musical piece in my head!
I remember being in ninth grade and one of the first things I did when I got home from school in the afternoons was to sit for an hour or two and watch episode after episode of M*A*S*H. The show aired well before my time, but one of the biggest reasons I enjoyed it so much was the sarcasm in the dialogue. I never get tired of it, either!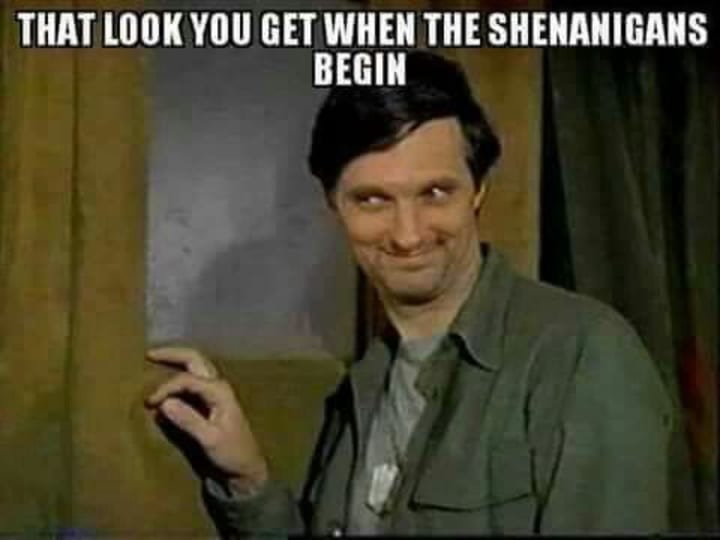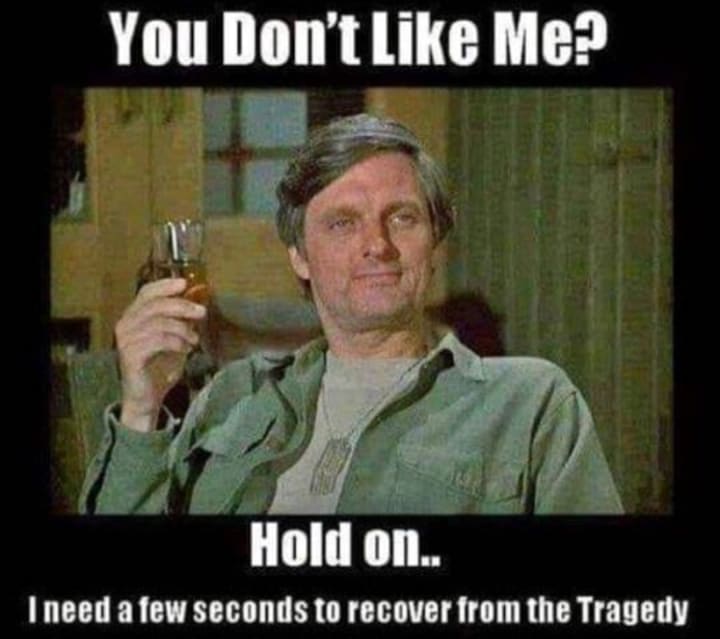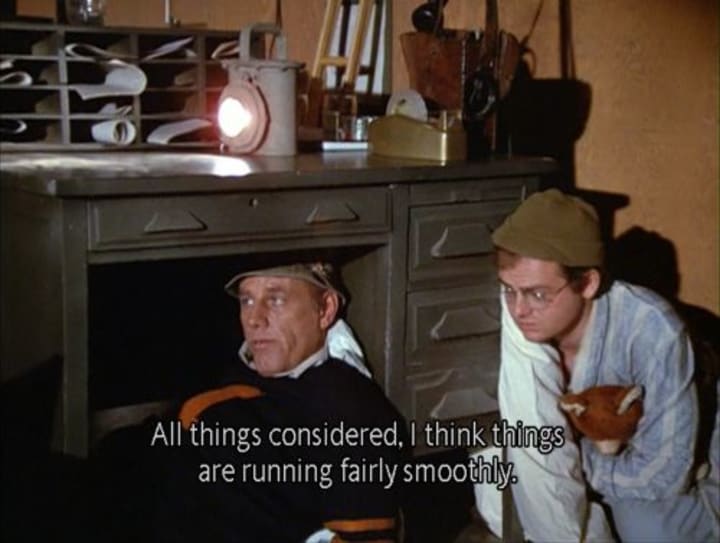 What can I say? I love zany, sarcastic humor! I love a good pun or series of puns that allow me to laugh for a change. Clean puns and jokes that are still funny are often the best, too! Basically, I'm the sort of person who watches classic stand-up comedies as well such as anything from Robin Williams, George Carlin, Bill Engvall, Jeff Foxworthy---man, these guys know how to tell some of the best jokes, and I get a good laugh every time!
Why do I consider these shows and comedy routines to be "guilty pleasures", you ask? I don't know--I guess it's because I'm just not the type to watch things like Game of Thrones or modern-day comedies that are filthy or entirely too micro-political (partisan politics, for example, often falls flat in comedy). I'm not inclined to use streaming services because I find them to be a waste of time and money, and I can't relax when using them--I always feel like I should be doing something more worthwhile with my time than that. So...shows and comedies that are older (but in my mind, wayyyy funnier and better, lol) are my "guilty pleasures". Such classics make the best memes, and show mastery in the art of commenting on the times in such a way that they aren't too overtly political and serious, unless, of course, it actually helps move the story along.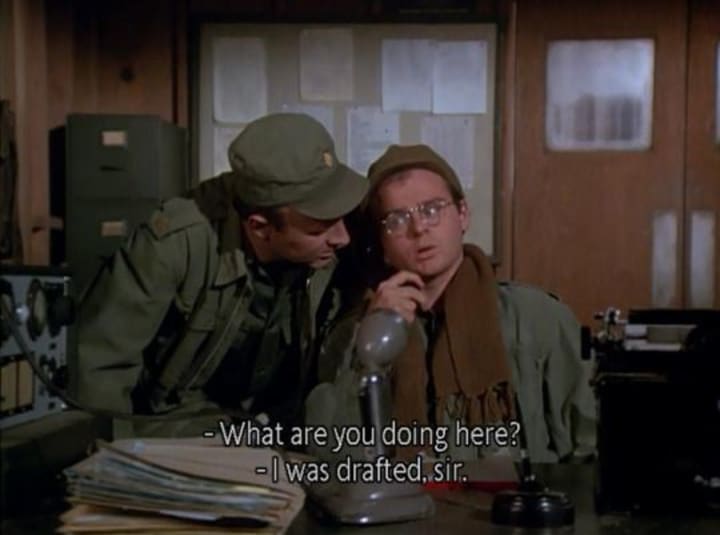 Commentary on the looming threat of being drafted into any war is something that is honestly funny to me--not that the thought of being drafted is at all funny, but the reaction that you see in this meme is one I'd probably have should that happen to me.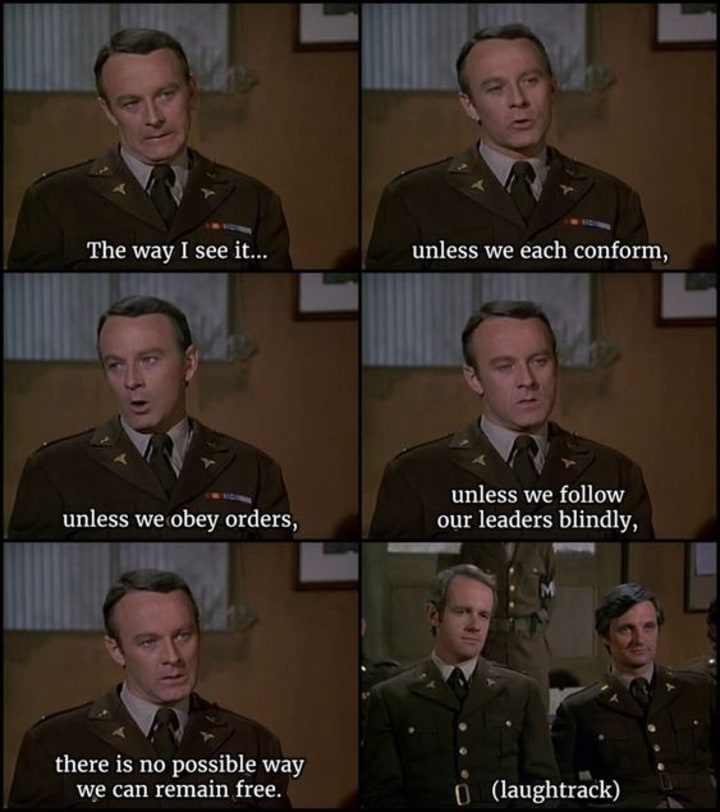 I consider this line to be brilliant because it calls out those who actually think like this--and these sorts of people happen to be on both sides of the political aisles. There are control freaks, and there are those that blindly follow them. I'd say this is accurate to the times for sure!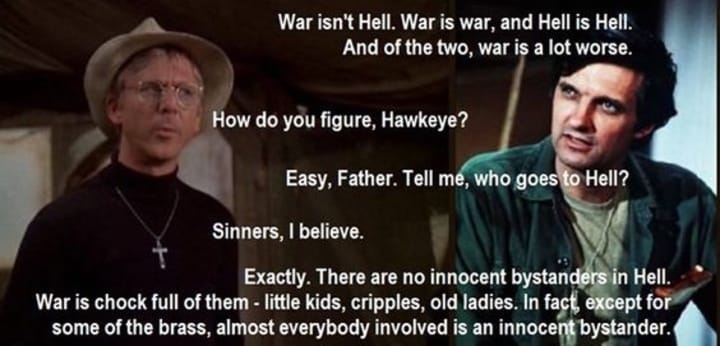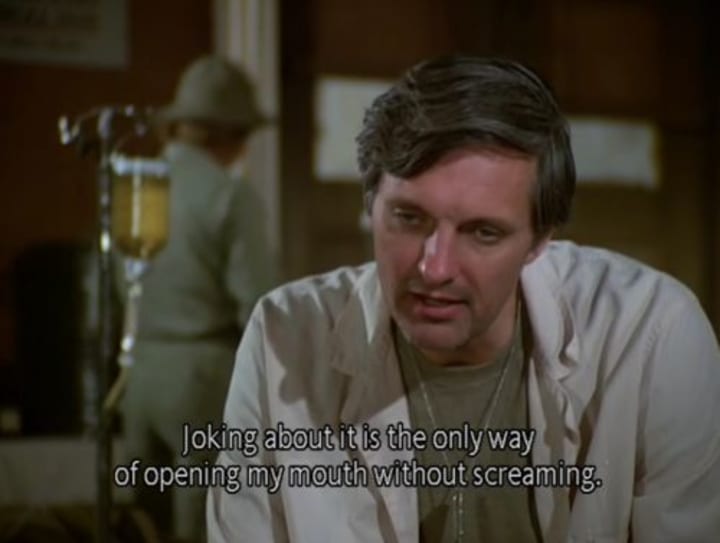 Perhaps I also consider shows like these to be "guilty pleasures" because the humor can also be...a little bit immature at times. Ah, whatever! What's so wrong about a teeny tiny itty bitty bit of wit and immaturity once in a while, right? Gotta live a little, and these shows help bring people out of the stresses of the times and back down to some sense of calm in the midst of disorder. They do this with timeless messages that show how little has actually changed over time (for better or worse), and honestly, I truly enjoy these shows for that very reason.
Well, that's all I've got for guilty pleasures for now, at least. It may not be quite what you were expecting in terms of content, but I hope it's still relatable. Have a good laugh, everyone!
tv
Jackie Barrows is an artist, a writer, and all around creative soul who enjoys bringing new ideas and stories to life. She wears many hats as a Graphic Designer, a blogger, and Lead Production Artist for R.A.W. Productions.
Receive stories by Jackie Barrows in

your feed