Carrie Fisher Causes Of Death Released
Sleep Apnea, Heart Disease Listed Among Them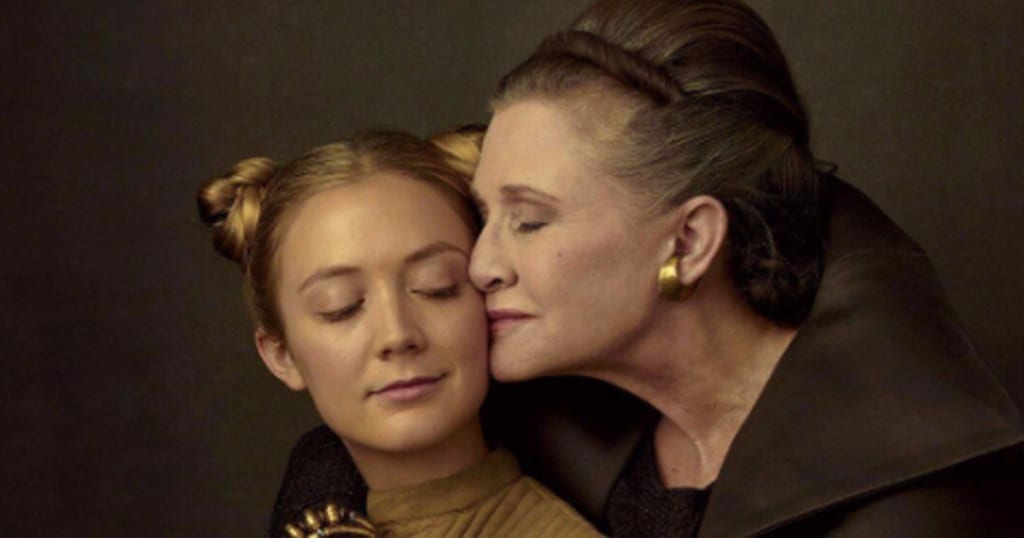 Source
Star Wars fans across the globe mourned when word of Carrie Fisher's death spread Dec. 27, 2016, and people wanted to know how the actress and writer, who seemed very much to be at the top of her game, ultimately died. Nearly six months later, the Los Angeles County Coroner has been able to shed some light on the sad news.
While the coroner said the exact cause of death was undetermined, there were a number of health issues that contributed to her death. Sleep apnea, a fairly common but serious condition, was listed among the contributing factors, as was atherosclerotic heart disease. There were also signs of multiple drug intake, according to the coroner's statement, though it's uncertain just what significance that may have had on her death at the time.
Sleep apnea has several risk factors, including being male (many individuals with sleep apnea are male), being overweight (Fisher was in fighting form thanks to her role as General Leia Organa in the new Star Wars series of films), being over age 40 (Fisher was 60 when she died), having a large neck size (17 inches or greater in men and 16 inches or greater in women), or having large tonsils, a large tongue, or a small jaw bone.
Fisher's daughter Billie Lourd, who is set to reprise her role as Lieutenant Connix in Star Wars: The Last Jedi in addition to joining the seventh season of American Horror Story, said via a statement that she felt her beloved mother would want her death to be meaningful for those who struggled with mental health and addiction as she had done.
"My mom battled drug addiction and mental illness her entire life. She ultimately died of it," Lourd said. "She was purposefully open in all of her work about the social stigmas surrounding these diseases. She talked about the shame that torments people and their families confronted by these diseases. I know my Mom, she'd want her death to encourage people to be open about their struggles. Seek help, fight for government funding for mental health programs. Shame and those social stigmas are the enemies of progress to solutions and ultimately a cure. Love you Momby."
Carrie Fisher's brother Todd said that the coroner's report revealed nothing shocking about his sister and really added nothing new to what the family already knew.
"We're not enlightened," Todd Fisher said, noting that the family hadn't wanted a coroner's investigation. "There's nothing about this that is enlightening. I would tell you, from my perspective that there's certainly no news that Carrie did drugs."
Indeed, the actress' struggle with drug use has been well documented over the years. Whether it was in the semi-autobiographical Postcards From The Edge or any of her other works, including her wildly popular Wishful Drinking stage show, Carrie Fisher was very open about her struggles with drugs.
Todd Fisher also acknowledged that while his sister was open about her drug use, a good many of the drugs she took included her medications to control her bipolar disorder. He suspected that her smoking habit and the many drugs she took, both prescribed and illicit, all contributed to her death.
"If you want to know what killed her, it's all of it," he said.
Fisher was quick to admit that he felt no sense of blame should be directed to the doctors who worked with his sister over the years, as they were working to help her. He also suggested that were it not for the treatment she'd received throughout her lifetime for her mental health, it was possible that his sister could have died ages ago.
Carrie Fisher's final film appearance will be in the much-touted Star Wars Episode VIII: The Last Jedi.
celebrities
pop culture
humanity
I'm a high school English and French teacher who trains in the martial arts and works towards continuous self-improvement.
Receive stories by Christina St-Jean in

your feed