Carousel's Return to Broadway
The outdated morals often found in theatre of the past raise exceedingly tricky questions for theatre producers, theatre workers, and theatregoers.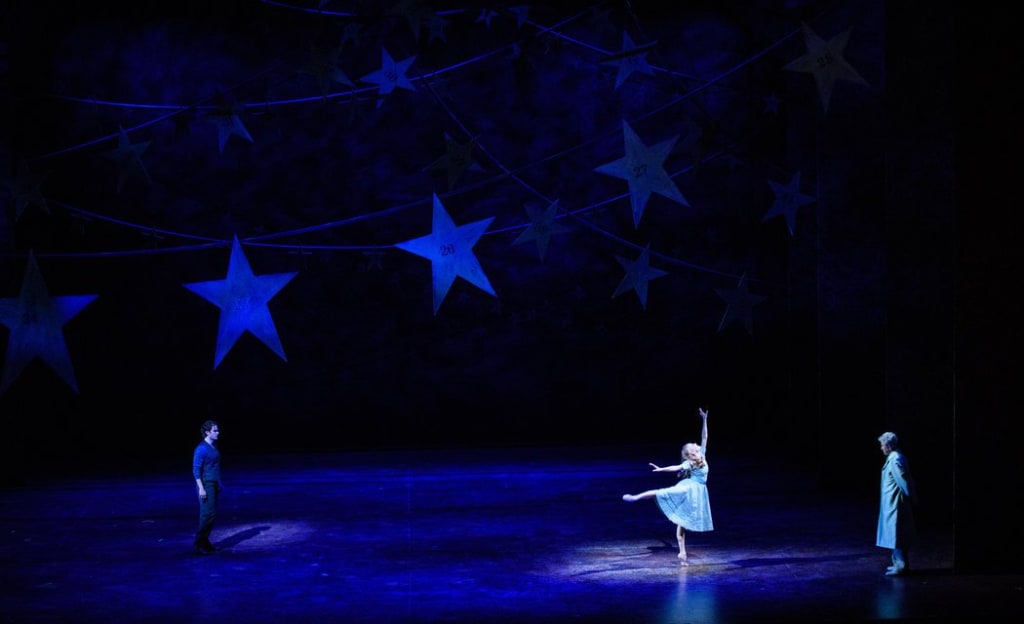 Carousel begins previews February 28, 2018, with opening night set for April 12. (Image from the Lyric Opera of Chicago's production of Carousel. Photo by Robert Kusel)
The 2018 revival of Rodgers and Hammerstein's Carousel is, for many theatre fans, a dreamy idea. With a cast of Broadway favorites – Jessie Mueller, Joshua Henry, Betsy Wolfe, and opera legend Renée Fleming – and a stunning score by Rodgers and Hammerstein, the production is sure to be a strong contender for the Best Revival Tony Award (and maybe add a second Tony statue to Jessie Mueller's personal shelf as well). But the show itself, about an unlikely couple who both lose their jobs as a result of their relationship, relies on some pretty outdated ideas of marriage and loyalty; some might even call it an "ode to domestic violence."
The problem lies in the attitude main character Julie Jordan seems to show towards her physically abusive husband, Billy. In the first act, she confides to her friend that Billy has hit her, but immediately defends him, arguing that he is just frustrated due to his lack of employment. Later on, towards the end of the play, a ghost version of Billy interacts with his daughter Louise, and, in a moment of anger, hits her. Louise then tells Julie that it didn't hurt when her father hit her—a sentiment Julie completely understands.
The outdated morals often found in theatre of the past raise exceedingly tricky questions for theatre producers, theatre workers, and theatregoers. Should shows we consider "problematic" be updated? Should they be presented as is, as an opportunity for audiences to learn from the mistakes of the past? Should they be locked away in the attic of their composer's estate, never to be produced again? Unlike film, the act of putting on a show involves a certain degree of personal involvement. Unlike films of the past, which present many of the same problematic themes as their theatrical contemporaries, they cannot just be "screened" in their original format, as a relic of another time. A production of a show involves present-day actors saying these words. When Carousel opens, Jessie Mueller will have to say the infamous quote eight shows a week: "It's possible for someone to hit you, hit you hard, and not hurt at all."
On the other hand, unlike film, plays are ever-changing, evolving. Every production is different, and chooses its own thesis. With a show like Carousel, it can be tricky—the script itself appears, at first glance, to indicate that Julie believes Billy is a good man and cannot be faulted for his actions. But there is certainly room for interpretation. In fact, the interpretation of these key moments in the script could very well be what ends up making any production of Carousel most interesting.
Context plays a large part in how a story is interpreted. A 2017 audience will view Carousel differently than audiences at the time of its original production. But a director and a production team can alter the context in which their show is presented, as well. Many shows use audience guides, frequent fallbacks, playbill messages, and other audience communication methods to help their audience understand the difficult subject matter at hand. Carousel is a serious show. Unlike Broadway's other big abuse story, Waitress (which, incidentally, starred Jessie Mueller when it first opened, and now stars her future Carousel costar Betsy Wolfe), it is not a feel-good, empowering, "I'm leaving you because I deserve better" show. It is a show about a woman who faces tragic circumstances and quietly survives, day by day. But perhaps that's a story worth telling.
It seems useless to judge Carousel on its script's faults before the production even opens. There's a great deal of potential in the staging of a rich, flawed, "problematic" script like Rodgers and Hammerstein's Carousel. It is perhaps in the use of material from our past that we can learn the most about our presence. Of course, it depends on how the production plays out. We'll just have to wait and see.