Captain Spidey: 1 Year Later
Update on my web-slinging cosplay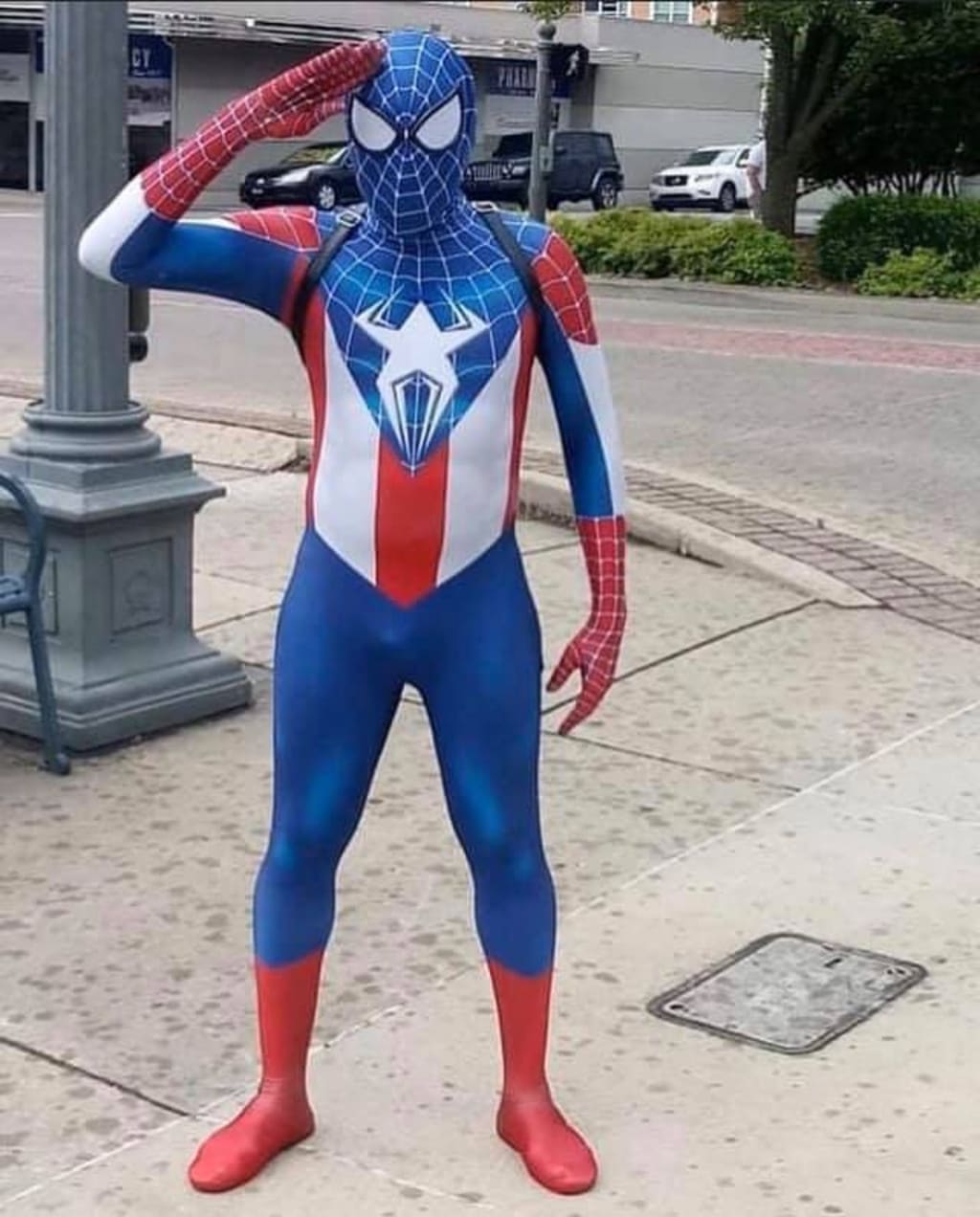 Photo credit by Dale Krueger
Greetings, Vocal readers. This article is for all the Spider-Man fans out there. On this day a year ago, the most amazing thing happened to me that it almost didn't become a reality. I'm talking about one of my cosplays: Captain Spidey. On November 21, 2018, I got my very first Spider-Man suit from Zentaizone, which sells different kinds of suits, including Spider-Man suits. It took me a while to customize my suit and choose my measurements, such as the size of my waist, feet, and arms. Luckily, I got the hang of it and ordered it. I had to wait a few weeks for my suit to arrive. On the day it was supposed to arrive to me, there was a problem. It was sent to my old address as opposed to my new address. So I had to go to the leasing office of my old apartment complex and pick up my package. I opened my package and when I tell you, my eyes lit up. I couldn't believe that I now owned a Spider-Man suit. I posted pics of it on my social media pages and did a live stream, receiving positive feedback.
So what do I think about my Captain Spidey suit a year later? So far, I've gotten a lot more attached to it than when it first arrived to me. Since then, I've debuted it at three cons, a Free Comic Book Day event, and a pride parade. Speaking of the pride parade, I did wear the suit and took lots of pictures with me. I've garnered so much attention that day and it was a great experience I enjoyed. Im hoping to do a cosplay photoshoot in my Captain Spidey suit sometime in the new year. At one of the cons I attended earlier this year, I borrowed one of my friends' Captain America shield to carry around with me for that day. It was the first time holding a shield like that and it suited well with my cosplay.
I recently bought another Spider-Man suit, but I'll tell you more about it in another article. A few months ago, I've done a review of my Captain Spidey suit and praised Zentaizone for customizing it what I wanted to be. If you haven't seen my review for it, I'll post a link at the end of this article so you can read it yourself. I feel like my Captain Spidey suit and I are meant to be and you'll be seeing more of him and my other Spider-Man suit in 2020.
Be sure to check me out on social media. All the info to my social media pages are in my bio. In the meantime, if you like the articles I've written and like my content, feel free to send me a small one-off tip, that's located towards the end of every article. Your support is greatly appreciated, because no tip is ever too big or small. Your tip not only helps me, but also helps other Vocal content creators create outstanding content and better stories. Be sure to support them and read their articles. Also, I encourage everyone to join Vocal+, a premium membership for Vocal content creators like me to write better stories, connect with creators, and a lot more. So, be sure to sign up for that membership and support your favorite Vocal content creators. Finally, be sure to check out my review of A Beautiful Day in the Neighborhood sometime this weekend as soon as it's available.
Captain Spidey Suit Review: https://vocal.media/geeks/captain-spider-man-costume-review