Eight Years Later: Game of Thrones Contest
'Bran' You Believe It?: How 'Game of Thrones' Has Changed My Life
#VocalGOT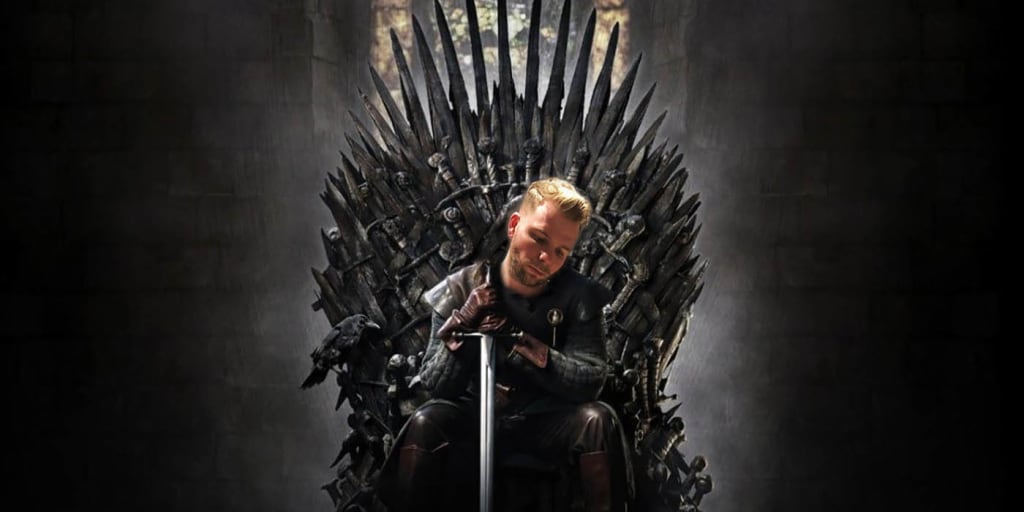 It's been a long road of slaughter and Starks, Baratheons, and beheadings, Lannisters and loss, Greyjoys and goodbyes, but HBO's Game of Thrones has finally come to an end. While an article on how David Benioff and D.B. Weiss' fantasy epic changed your life might seem a little cliché to some, it's one that's a little closer to home for me—putting it as bluntly as Lady Olenna, I literally owe my writing career to the Seven Kingdoms.
While we first stepped into the wild world of Westeros in 2011, I was a little late to the game when it comes to Game of Thrones—I guess you could call me Euron Greyjoy in that respect. Moving to Manchester the same year, I dabbled with the first few episodes, but just couldn't get into War of the Five Kings. Hopping in and out, I was more fickle than Petyr Baelish.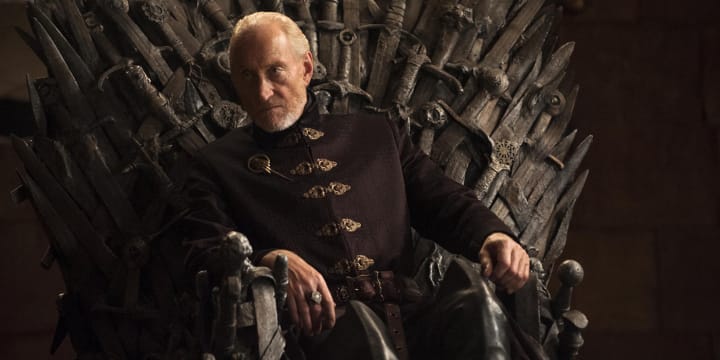 However, as my tastes changed, and I looked for something to branch out from my weekly visits to The Walking Dead, I once again gave the show a chance, and dipped my toe in the Shivering Sea. This time, I found myself drawn into the Sparrow-esque cult of Thrones, and never looked back. My writing career was just starting out, and angling for a niche to help myself stand out, I went for the moniker "Gay of Thrones." It's a close call on whether myself or Jonathan Van Ness came up with the idea first, but he hasn't tried to sue me (yet).
Squeezing in my weekly musings as the show continued to grow in popularity, I slowly watched my follower count rise. Writing for a now-defunct media company, I was offered the chance to pack my bags, and go on my very own Arya Stark adventure to a new land. Before I knew it, I was on a paid internship in Germany, and finding myself as the office go-to on all things Thrones.
I remember my first day, trying to settle in, and choose my own allegiance to a clique. One girl came up to me and said, "Oh my God, you're Gay of Thrones." At this point, I don't think I'd realised how popular my work had been within the office, and in that moment, I felt like I was my very own Robert Baratheon. It's been an interesting ride where I've come across plenty of challenges on my personal quest to the Iron Throne.
I remember getting involved in a pretty heated face-off with a journalist from a huge publication, advising her "don't get bitter, just get better" as I delivered my best Cersei Lannister snipe. Sadly, I didn't know just who this journalist was, and was soon put in my place. Feeling a little like Robb Stark at the Red Wedding, I was convinced this was the end of the road for me. Thankfully, those days of scrambling for reads and scraps as a lowly freelancer from Flea Bottom are long behind me, as I've evolved into my very own fiery Daenerys Targaryen—hopefully without the whole Mad Queen element where I torch my rivals.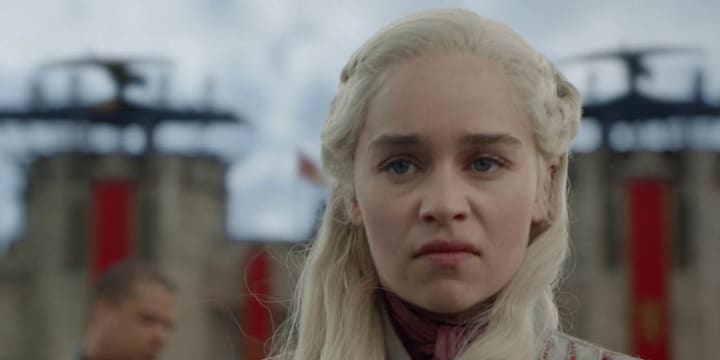 Despite the company not lasting, I'd returned to England to work from home long before. Setting up my very own version of the Eyrie, I wrote from the lofty heights of the Manchester skyline, and saw my own loyal army of followers amass. Raising the Chapman Family sigil, I ended with tens of millions of reads, and saw my portfolio boom. These days, I still write for a living, and STILL churn out my own pun-filled articles about the land of dragons and direwolves.
As the likes of Sophie Turner, Maisie Williams, and Isaac Hempstead Wright have grown with the series, so have I. Flying my own banners, I've carved myself a (semi-professional) career as a writer. Over that time, I've written about everything from GoT sex toys to the blossoming romance of Tormund and Brienne, Kit Harington bribing police officers with spoilers to the bulges of the Unsullied. For me, Game of Thrones became much more than that show you'd stay up until two AM to watch, it became an all-year obsession.
Over the years, I've come to the 'Stark' realisation that a show can be much more than that. Offering an outlet for creativity, and a place to escape the hardships of life, Game of Thrones has seen me through two failed relationships (ironically with the S7 and S8 finale), the death of relatives, and my very own Doom of Valyria when it comes to mental health. Even if the final six episodes weren't the snowy swansong some of us had expected, Game of Thrones will be forever etched on my mind. I don't need Samwell Tarly's "A Song of Ice and Fire" to remind me that Game of Thrones changed my life forever.