Eight Years Later: Game of Thrones Contest
Bran Stark Is My Hero
#VocalGOT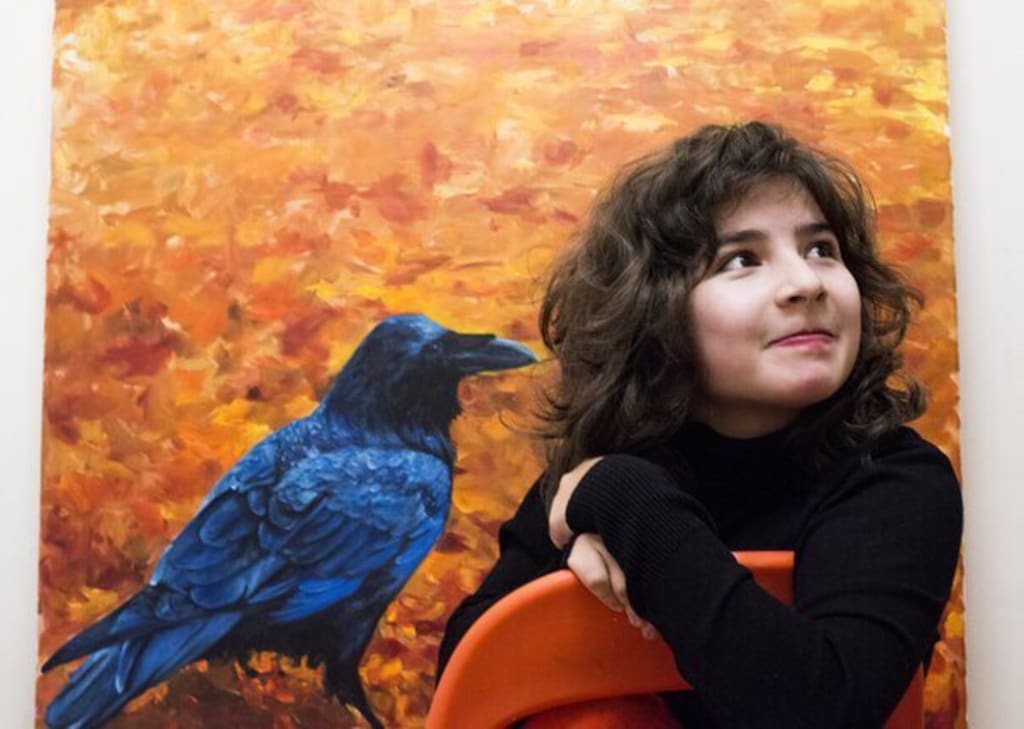 Back in 2014 I left my land ''Khalasar,'' the country in which people were living by the principle of the "strongest survives." Due to my disability I wasn't anywhere close to being the strongest, so my parents were looking for a place where I wouldn't have to be stuck inside the house and I could feel just like everyone else. That place was chosen to be England.
I was about 13 when my family and I sat on the ferry that was taking us through the ''Narrow Sea'' (English Channel) and to the place where I could find a better future for people with my condition. It was a dark night and only the full moon was seen above the darkness of the sea, I was very nervous as it was my first boat trip. The sea was nowhere near to being calm. The more I worried the bigger the waves seemed to be getting and the rougher the journey became.
I started to pray. When I was scared I always repeated the names of my mum and grandparents who I loved the most—my grandma Galya, grandma Olga, and my mum Tanya. I kept saying to myself Galya, Olga, Tanya. But it didn't work, the storm was getting bigger and bigger. I shortened my prayer as much as I could so it became G, O, T... G, O, T.... G, O, T.
When I arrived to the United Kingdom the first thing I saw was the poster of some television show with the abbreviation G.O.T.
And this is exactly how I discovered the fantasy world created by George R.R. Martin and HBO.
I've watched all the seasons in a very short amount of time, as I couldn't stop myself from watching another episode. The series was something that has never happened before to the world of television.
For the very first time our family became very close to each other as GOT became a big part of our lives. We were amused by the stories and kept making up new theories and different discussions about them.
Only thanks to Game of Thrones we discovered Comic Con in London and it was amazing how people were changing themselves to become like the character they always wanted to be.
My mum spent days walking around different charity shops to find materials in order to create a costume like my favourite character. His name was Bran Stark. He was a boy who couldn't walk due to his injury and I felt a big similarity between him and myself. It's hard to explain the feeling when you finally dress up as someone you love so much and you can share it with people who understand your interests. On my first Comic Con I met dozens of Jon Snows, multiple Mother of Dragons, but amongst all those characters there was no Bran but me. And exactly the same day my dream finally came true. After a long wait in the queue I finally saw the person who I wanted to meet since day one of watching Game of Thrones. Isaac Hempstead Wright was sitting right in front of me signing autographs. I couldn't believe my eyes and he couldn't believe his eyes either! He stood up and walked right towards me and said ''I can't believe my eyes. I feel like I'm looking in a mirror." My emotions were heightened and so over the top and I couldn't say a word for the first moment. Eventually me and Isaac spent what seemed like an eternity talking about my costume and GOT in general. It was one of the happiest days of my life. His character taught me that even the ''crippled boy'' is able to change the outcome of the world. He gave me hope that I am able to achieve anything that I want, if I only strongly believe in it and work hard enough.
My love towards GOT would always be there and I will never stop loving the fantastic world that millions of people around the world admire so much.
With love,
''Three-eyed raven'' Anna
The day I met Isaac Hamstead Wright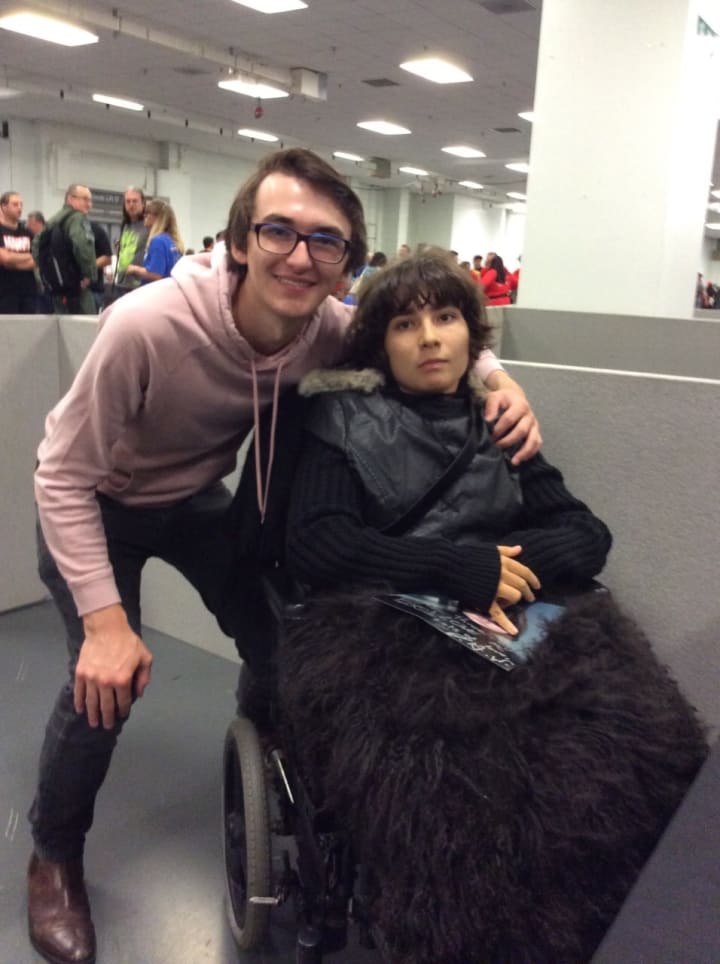 With my brother as Jon Snow at Comi Con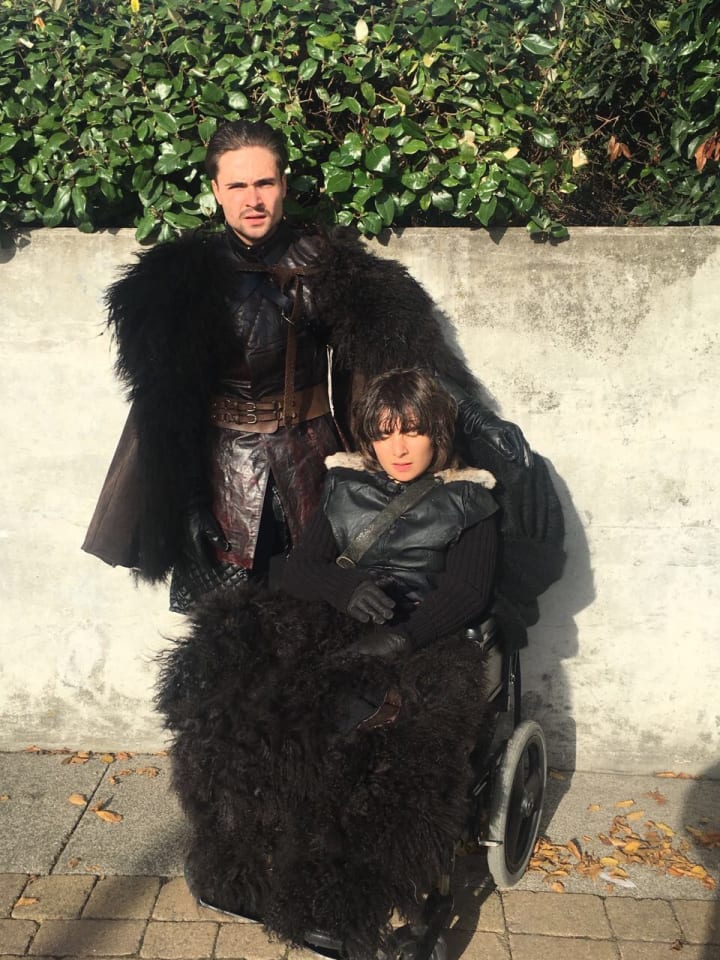 The throne isn't very comfortable.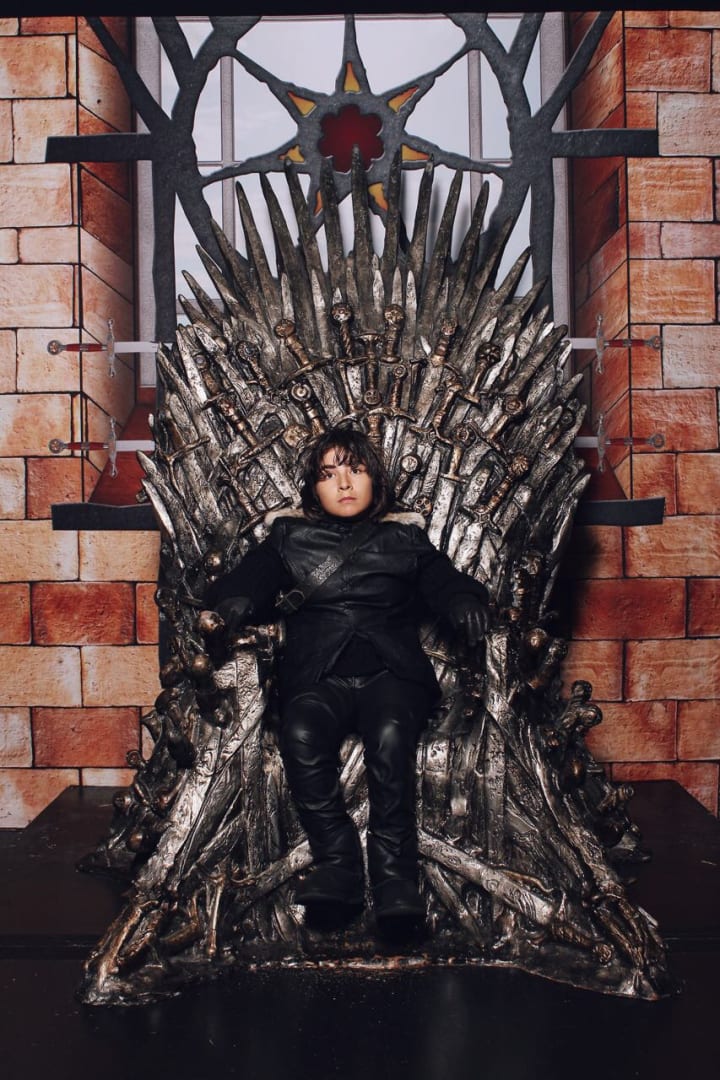 Bran Stark meets Bran Stark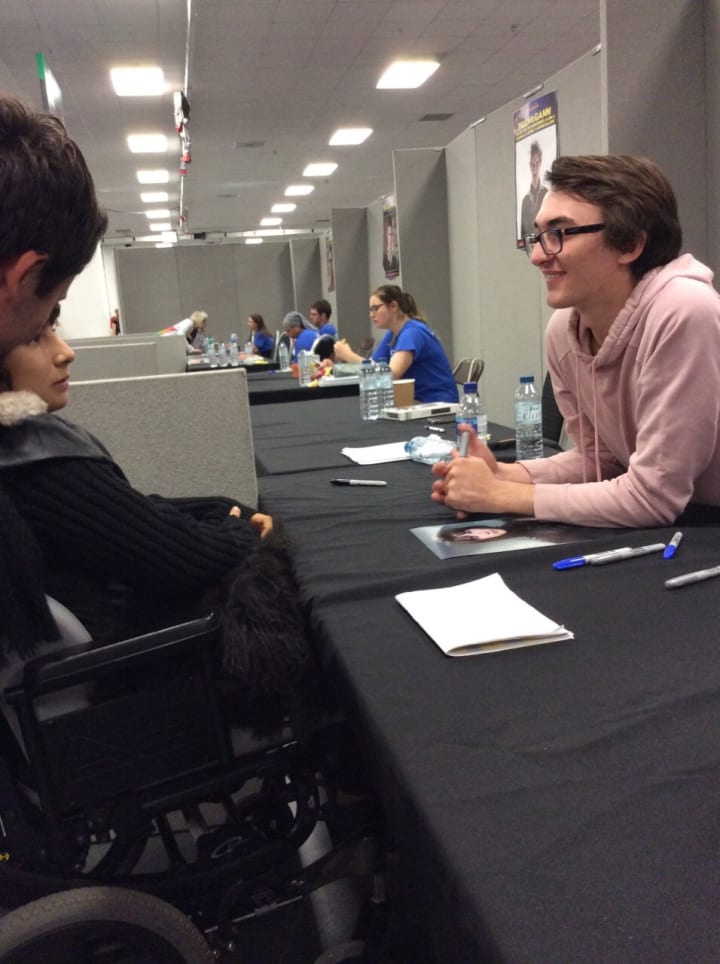 The rightful rulers of Westeros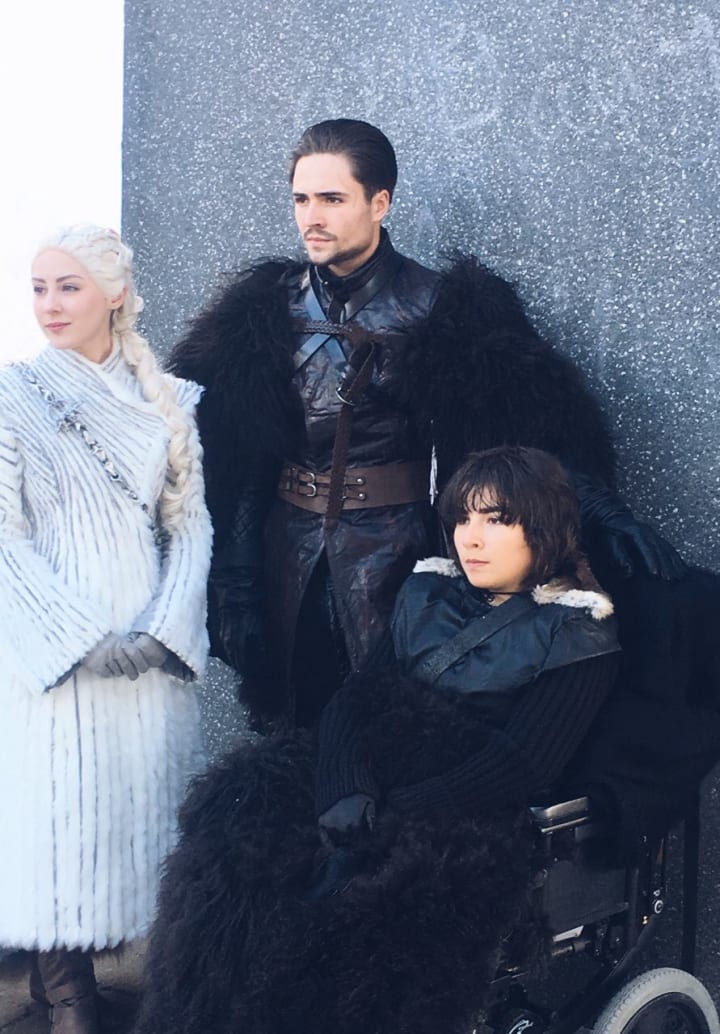 Lannisters aren't that bad after all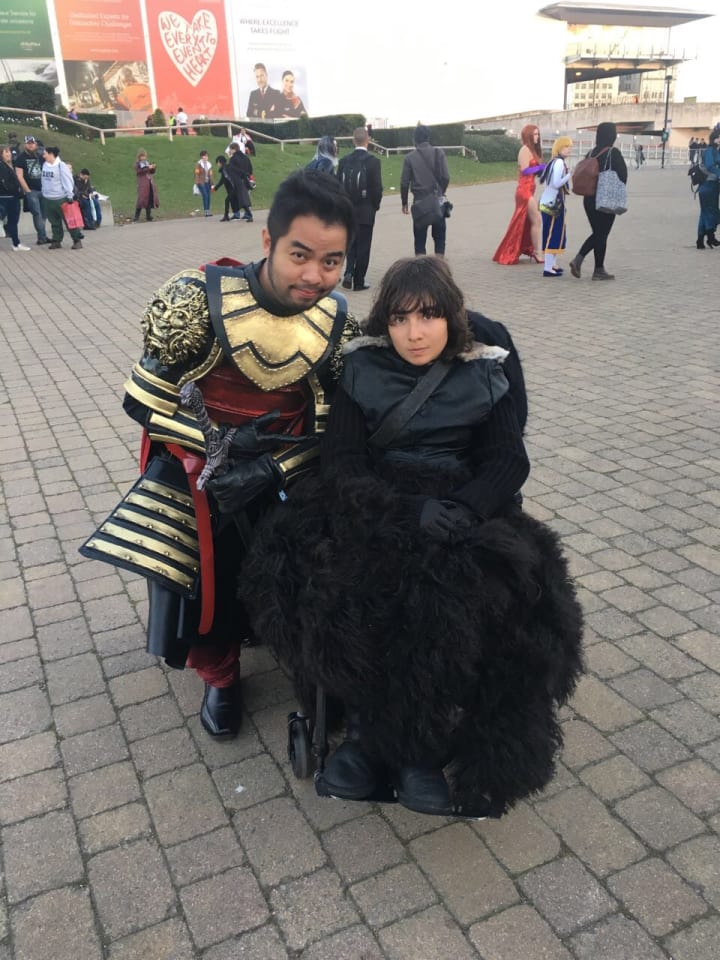 Friends of Westeros