Book Review #4: A House of Ghosts
Murder Mystery meets the Paranormal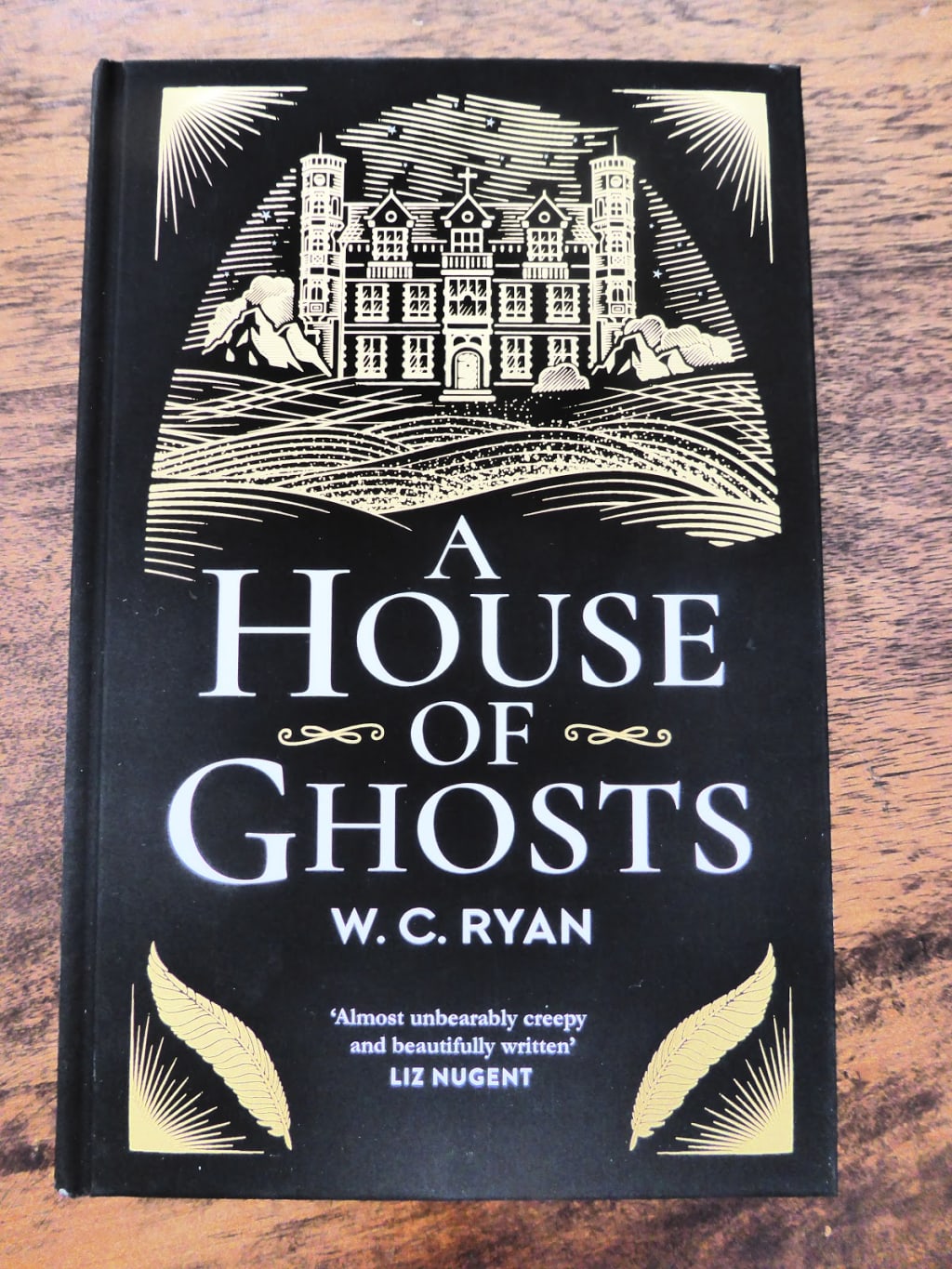 Author: W. C. Ryan
Publisher: Arcade Crimewise
Genre: Historical Fiction, Mystery , Ghost Story
"Who are they?"

"The Drowned"
Synopsis
The First World War has entered its most brutal phase. At Blackwater Abbey, Lord Highmount has arranged a spiritualist gathering to contact his two sons who were lost in the conflict. But as his guests begin to arrive, it gradually becomes clear that each has something to hide. Then, when a storm descends on the island, the guests find themselves trapped. Soon one of their number will die.
Follow Donovan and Miss Cartwright as they overcome every twist and turn that is sat at every corner. Not everybody is who they say they are and its up to them to figure out which ghost is out to get them. As they venture into darkness they uncover dark secrets that must not see the light of day. Creepy island inhabitants, a haunted house and a tense atmosphere is the perfect combination for a murder to take place.
Review
Looking for that perfect cosy book to read by the fireplace? Then, this book is for you. This gripping murder mystery holds many twists and turns that will constantly have you guessing and wondering what will happen next. With its beautifully written chapters and engaging dialogue, you won't be able to put the book down and you will be flying through the chapters. The author has written a book that will have your mind engaged and hungry for more.
The creepy and tense atmosphere is perfect for that day, when the rain is pouring down outside and there is no break in the grey heavy clouds and you just want to sit with a hot beverage and lose yourself in the world of the supernatural.
The book's flow is perfect for a quick read if you only have an hour to kill and the story is easy to follow with the perfect amount of guess work. The characters are unique and each have their own story to tell. Descriptive environments make the story more immersive and the way the author engages with these environments makes it all the better because you feel like you are stood side by side with the characters and solving this mystery with them.
An unexpected ending is the way a book should end and this book delivers. If you think you have got it figured out from the beginning, then you are wrong, nearly every chapter ends on a cliff hanger and the start of each chapter sucks you in. Revelations will be made and nerves will be tested.
The design of the book's front cover is what drew me in, the intricate detail and the material of the book is perfect and it sets the atmosphere needed to enjoy this book.
Her knees gave way beneath her as - unaccountably - the room turned grey
This book does have it faults which sadly do dampen the experience. Even though the book does have engaging and unique characters, it does have it's fair share of unnecessary characters that bare no use to the story or change it in any way.
Furthermore, I felt like the main characters needed more of their past to be revealed as it feels like you're following a stranger on their journey without fully knowing who they are. The main characters need to have their personalities explored more and their abilities expanded upon.
Finally, this book is set in a haunted house, yet we don't experience the paranormal as much as we thought we would, the lack of paranormal makes this book a regular murder mystery but will silent onlookers. Although it does mention the ghosts and the use of a magic mirror is a very nice touch, it is something that should've been used further.
Thankfully though, the author has left the book wide open for a sequel which will hopefully uncover the past of the characters and introduce ghosts more often and use them. It is safe to say, you will be eagerly awaiting the sequel after reading this book.
Overall Rating: 4/5
A beautifully written ghost story with the classic touch and atmosphere to shake anyone's nerves.
If you wish to purchase this book, you can find it here:
product review
About the author
Just your average Gamer, Reader and Writer. Hoping to make this full time, so please read and enjoy and a tip goes a long way! Thank you, Merci, Gracias, Grazie, Spasibo
I am a female from England, who has a passion for video games!
Reader insights
Be the first to share your insights about this piece.
Add your insights