Black Widow: The Long, Complicated Road To Natasha Romanoff's First Solo Film
The Tangled web of the Black Widow movie.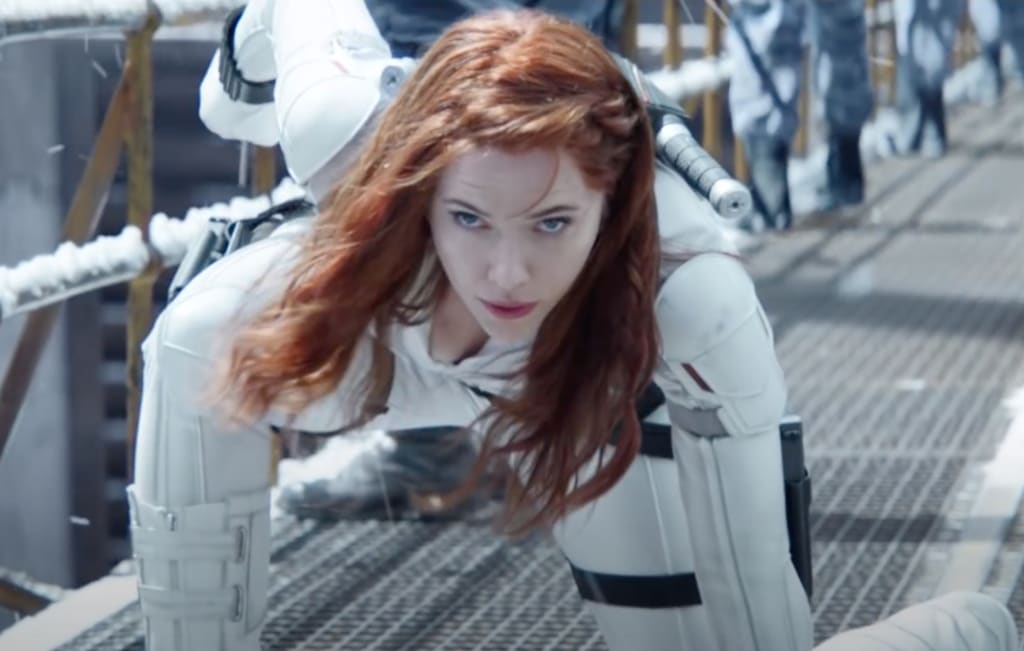 Credit: Disney.
After a long wait, made even longer by the COVID-19 pandemic, the MCU's favourite super-spy, Natasha Romanoff, is finally about to hit the big screen in her first solo film, Black Widow. The film, mostly set between the events of Captain America: Civil War and Avengers: Infinity War, also takes us into Natasha's past, introducing the only family she had ever known before the Avengers. Natasha must reunite said family, including Yelena Belova, Melina Vostakoff, and Alexei Shostakov, aka the Red Guardian, to finally take down the Red Room, where she, Yelena, and Melina were trained as Black Widows.
So, why exactly did a Black Widow film take so long to get off the ground?
A failed attempt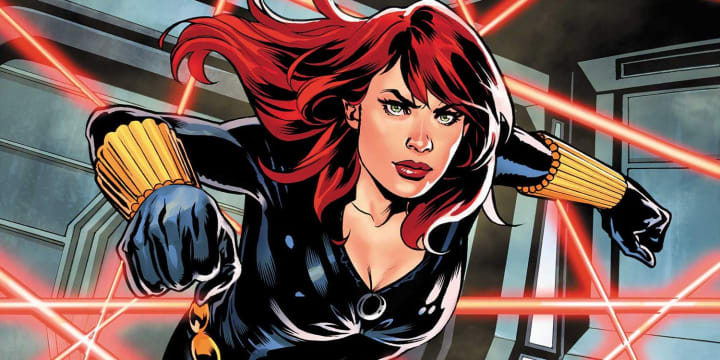 In 2004, four years before the MCU would be kicked off with Iron Man, Lionsgate purchased the rights to a Black Widow film. David Hayter, known for writing the original X-Men film and its sequel X2: Mutants United, was hired to write and direct, with Avi Arad, the then head of Marvel Studios. Hayter wrote a script set against the backdrop of a 'splintered Soviet Empire', involving stolen nuclear weapons, and had got as far as beginning a final draft.
Unfortunately, the disappointing Box Office performance of other 'female vigilante' films such as BloodRayne and Aeon Flux caused Lionsgate to get cold feet regarding Black Widow. By 2006, Lionsgate had dropped the project, allowing the rights to revert to Marvel Studios. The studio was too small to support production on their own at the time, so Hayter and Arad shopped the script to other studios. However, none of them seemed to bethe right fit, so the film was shelved.
MCU debut
With the success of the first Iron Man film, the seeds of the Marvel Cinematic Universe were sewn. To further the process of world building in the fledgling universe, Marvel Studios new head, Kevin Feige, made plans to introduce the Black Widow, Natasha Romanoff, in Iron Man 2. In 2009, Emily Blunt was in talks for the role, but dropped out due to her commitment to star in Gulliver's Travels. Later that year, Scarlett Johansson signed on to play Black Widow, with a deal including options for future films.
At the time of Iron Man 2's release, Feige had early conversations about a Black Widow solo film. However, at the time, Marvel Studios' main focus was on developing The Avengers.
Increasing Interest
After briefly exploring Natasha's past in Avengers: Age Of Ultron, Feige expressed renewed interest into diving further into the character's history with a Black Widow solo adventure. Some development work had already been done, with Nicole Perlman, writer of Guardians Of The Galaxy, writing a story outline. In addition, more films were added to Scarlett Johansson's contract around this time, to reflect increasing fan demand for the character of Natasha.
Many directors put their hands up to be considered for Black Widow, including Hayter, Neil Marshall, and Joss Whedon, who had directed the first two Avengers films. However, while promoting Captain America: Civil War in 2016, Kevin Feige stated that the MCU's Phase Three slate was already planned out. While Marvel Studios was committed to making a Black Widow film, it would likely not come for another four to five years.
In February of 2017, Johansson gave her opinion on the potential film.
"It would have to be the best version that movie could possibly be. Otherwise, I would never do it.. It would have to be its own stand-alone, its own style, and it's own story."
The Hunt For The Right Team
Eventually, it was decided that Black Widow would be the perfect film to open Phase Four of the MCU. Feige met with Johansson to discuss plans for the film in late 2017, and included her in the search for the film's writer and Director. Marvel Studios hoped for a female Director for Black Widow, with Feige and Johansson meeting with sixty five hopefuls before deciding on Cate Shortland, as Johansson was a fan of her work. Black Widow's script was co-written by Ned Benson and Jac Schaeffer. Schaeffer went on to become the co-creator of the smash-hit MCU series WandaVision.
In April 2019, Florence Pugh was cast as Yelena Belova. Pugh was chosen after Marvel executives were impressed with her performance in the wrestling bio-pic Fighting With My Family.
Soon after, David Harbour, Rachel Weisz, and O-T Fagbenle joined the cast. Filming for Black Widow began in May 2019, and was completed in October that year.
Delays
Initially, Black Widow was scheduled for release on May 5, 2020. A teaser trailer was released in December 2019, followed by what was supposed to be the film's final trailer in March 2020. However, with the COVID-19 pandemic forcing the closure of movie theatres around the world, the film was delayed to November 2020, and then May 2021.
The delay forced the film's marketing team to extend and rethink Black Widow's marketing campaign. They didn't want the original trailers to get stale, so they eventually produced new ones. Unlike the early trailers, which focused on the film's spy-thriller elements, the newer trailers chose to highlight Natasha Romanoff's history, and legacy as an Avenger.
In late March, the film's release date was moved a final time. Black Widow will be released in theatres on July 8 2021, and will be available on Disney Plus with Premiere Access on July 9.
After so many delays, fans are eager to see Natasha Romanoff on screen in her first solo adventure. It should be well worth the wait.