Black Mirror: Season 4 Episodes, Ranked!
Spoiler(s) Ahead!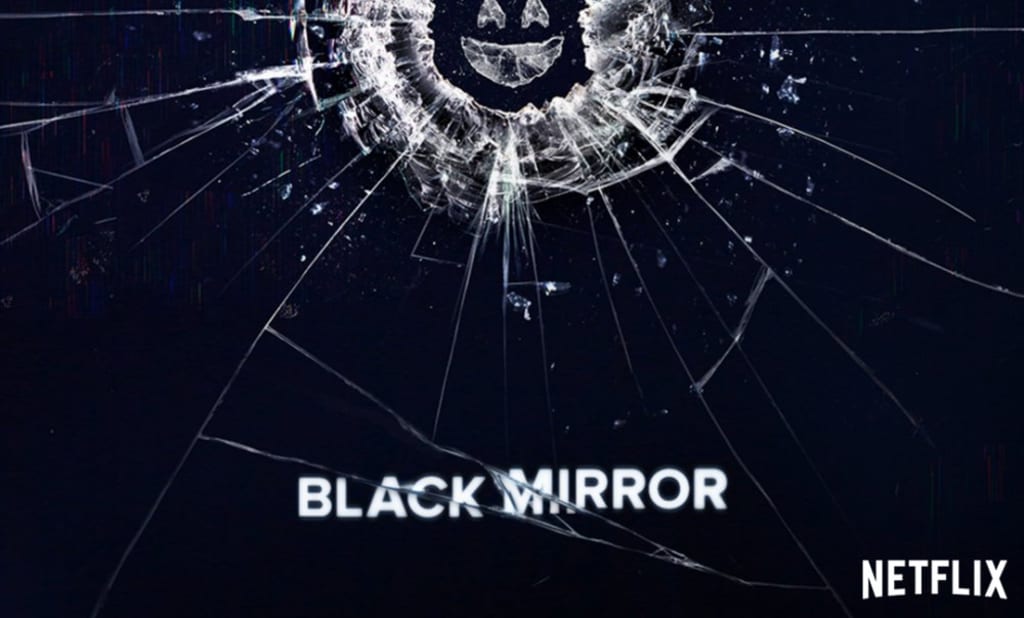 Image from: Netflix
If you haven't been living under a rock that may or may not animate into a killer robot, then you have probably heard of Netflix's hit sci-fi anthology show entitled Black Mirror. You know, that show your friends keep telling you about? Well, if you haven't, here is a nearly impossible to explain run-down. Every episode of seasons 1-3 are different stories with different characters and actors. Each installment is typically within the thematic realm of dystopian science fiction, specifically surrounding technology.
I have noticed a brilliant trend with each episode of Black Mirror, in that, they all seem to have an underlying tone of societies' dependency on technological advances. Whether it be how we value the opinions of our peers in the form of "likes" or our complacency in the ever expanding world of potentially damaging technological advances. I believe creator, Charlie Brooker, hit the nail on the head when it comes to reflection on today's society. Even as a future-esque series, the episodes' content can be an easily applicable commentary on the world around us.
Season four was released in its entirety on December 29th, 2017 and was met with favorable reviews (scoring a 73 on MetaCritic). As a fan of the show myself, I couldn't wait to curl up in bed and binge watch all 6 episodes.
In my research regarding the new season, I came across an article that referred to it as "an anthology within an anthology," but I'll get to why I think that is true a little later.
I'm sure anyone who has already been an avid Black Mirror binger can attest to the fact that season four of Black Mirror is excellent so "ranking" this season has proven to be pretty difficult.
None of the episodes are bad, per se, but for the sake of putting them in any kind of order based on quality, here's how I personally ranked each episode, starting with the "worst." Don't @ me on this.
WARNING: SPOILERS AHEAD.
Number 6: Episode 2—Crocodile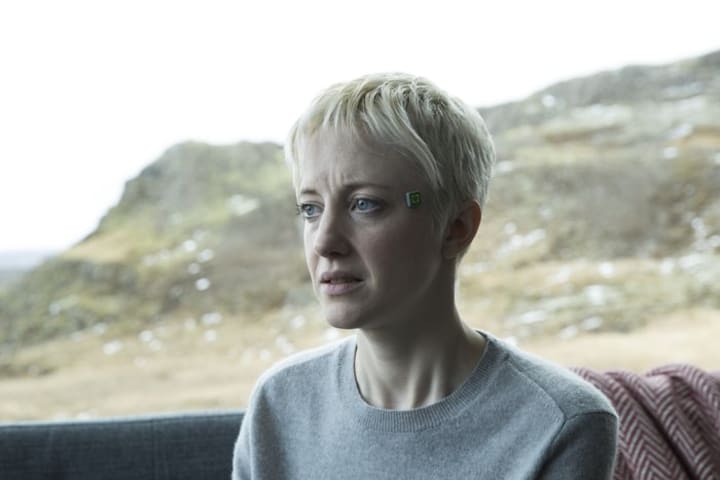 Okay, here me out. This episode is great. The story is centered around a woman named Mia. Having been an accessory to a grisly hit-and-run murder years earlier with a former lover, Mia does whatever it takes to ensure that secret stays just that, a secret. When her aforementioned lover shows up to her hotel room to discuss confessing to the fifteen year old crime, she does something ghastly and murders him in cold blood to keep him from talking. A kink in her otherwise shaky plan arises and continues a downward spiral until Mia gets lost in a serial killing spree to keep her crimes under wraps.
Pros: Keeps you on the edge of your seat. Excellent ending.
Cons: A tad slow to the punch. Can be slightly disturbing.
Number 5: Episode 2—Arkangel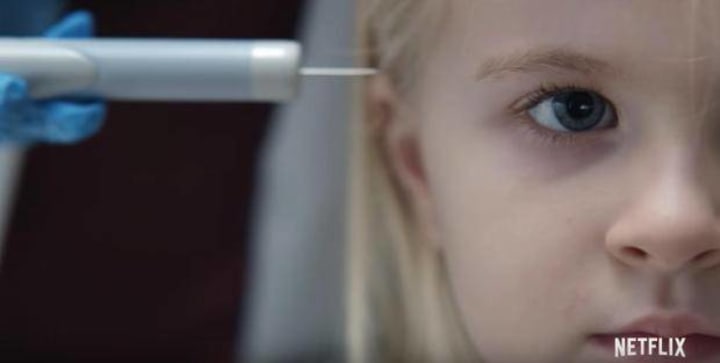 When new tech is introduced that allows a concerning mother to monitor her child's every move, she jumps on the opportunity. Marie, a single mother to a young girl named Sara, gives permission to have a device that allows Marie to track Sara's location, visually see what she sees, and even filter what she deems inappropriate, implanted into the head of her young daughter. After years of using the device, Marie realizes that perhaps the device has kept her daughter sheltered and has hindered her emotional intelligence from developing and she decides to shut off the tablet that enables her to keep close tabs on her child. Until Sara grows up.
Pros: A terrific commentary on helicopter parenting and the struggle of adolescence.
Cons: Another episode that is a tad slow.
Number 4: Episode 5—Metalhead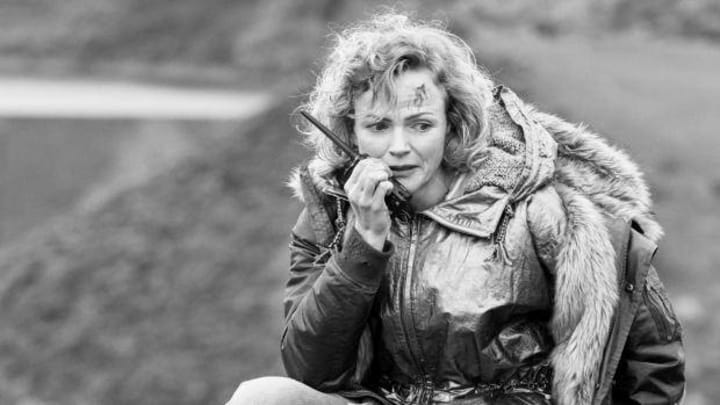 A woman is desperately trying to seek refuge from a murderous robot that has already been the reason for the death of her two comrades.
There are inexplicable murderous robots. They call them "dogs." They have guns on their weird little robot arms. Number four on our list is as equally awesome as it is bat-shit.
Pros: In a black and white filter. Suspenseful until the very end.
Con: In a black and white filter that starts off being a little distracting. No explanation on how this apocalyptic robot scenario started.
Number 3: Episode 4—Hang the DJ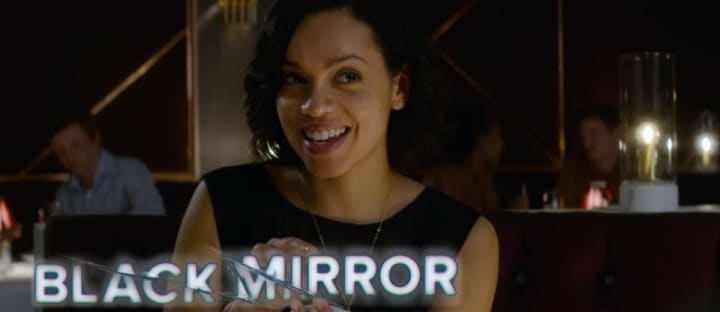 Dating is hard. What if there was an easier way to find a compatible partner? Perhaps a system that sends you on date after date, through relationship after relationship, in order to find your one true soulmate? That is the premise of number three on our list. When a hopeful pair is matched up to spend 12 hours with each other in a small home, they soon realize that they are the perfect match, but the system that linked them up doesn't agree. Haunted by the thought of not spending their lives with one another, they decide to try and fight the system.
Pros: Beautiful love story. Likable characters. Seems predictable at first but the ending has a bit of a twist.
Cons: You may not like this episode if romance isn't your genre of choice.
Number 2: Episode 6—Black Museum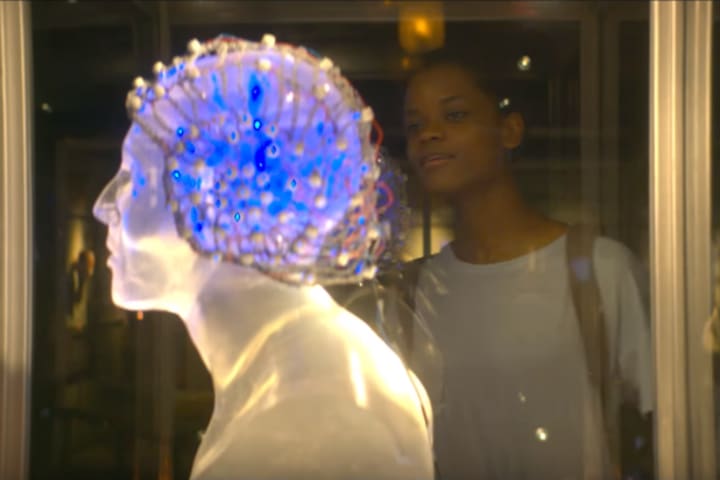 The "anthology inside of an anthology." This episode begins when a young British woman named Nish stops off of the highway to recharge her vehicle and chooses to take a tour inside the Black Museum. If you look closely, you will notice that several of the artifacts within the museum are actual props that were featured in past episodes of the series. The sweaty curator of the Black Museum begins telling Nish detailed stories surrounding the criminal artifacts. He saves the last most disturbing story for last.
Pros: Very well made and well acted. Interesting Easter Eggs within the episode. Great example of art imitating life in regards to our indifference to human suffering.
Cons: This episode had to end.
Number 1: Episode 1—U.S.S Callister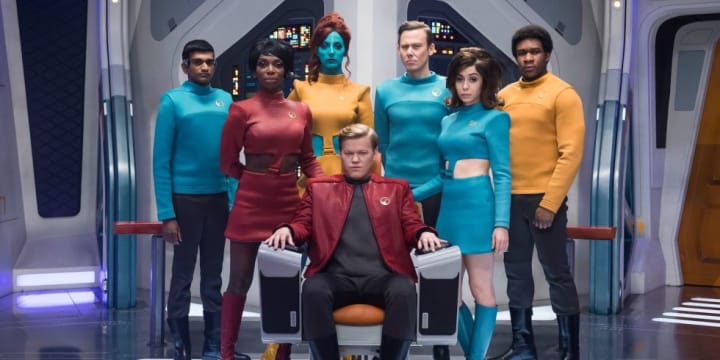 This may have not been a favorite for many others but number 1 on my list is episode 1, "U.S.S. Callister." The twisted sci-fi adventure episode opens with Captain Daly leading his star fleet on a daring mission. It is soon revealed that the ship and its crew is nothing more than a sadistic game created by Daly. Anyone who has done anything remotely wrong to him is copied via a DNA sample and subsequently forced into his fantasy land for him to do with as he pleases. That is, until a new member joins.
Pros: Jesse Plemons. Cristin Milioti. Fantastic acting. Incredible ending. Aaron Paul voiced Gamer691 that came over the comm when the crew escaped the open internet at the end. That random Kirsten Dunst cameo.
Cons: This is likely the last we will see of these phenonmally well-rounded characters and their story lines.
There you have it folks. From killing sprees to space battles, this has been my ranking of Black Mirror: Season four!
review
Author, mother, and terrible at describing herself.
Sayruhlong.wordpress.com
@say__ruhh on Twitter
say.ruh on Snapchat