Bizarre Fan Festivals You'll Actually Want to Attend
Where being weird means fitting in.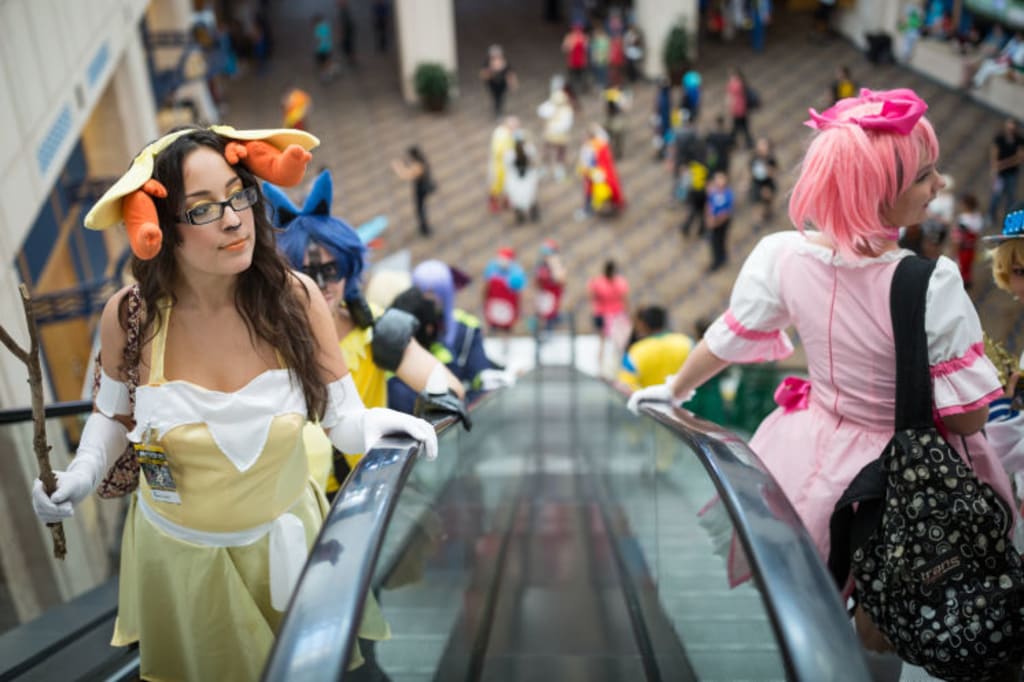 Are you a fan of all things extraterrestrial? Do you still wear bellbottoms and secretly horde scrunches? What about all night Walking Dead marathons and cult TV binges? If any (or all) of these things apply to you, than have no fear, there is a fan festival out there waiting for you.
Fan festivals have been growing rapidly over the past several years as fan's passionate love of all things weird has become significantly more normalized. There are currently plenty of well-known fan conventions, most of which gather together fans of particular franchises, comic books, and sports. However, thanks in large part to the Internet, there are now plenty of other festivals for people with seemingly more unique interests.
90s Fest in Brooklyn, NY

The 90s are back! Well, technically they've been back for several years now, as anyone who's visited an Urban Outfitters or possess even the most limited observational skills can tell you. The deeply loved era has easily inspired music, fashion, millions of social media memes and gifs, and not to mention too many TV and movie reboots to count. 90's kids are swimming in a sea of nostalgia so deep the people behind the scenes couldn't ignore it any longer.
90s fest is current the only event of its kind, bringing the best of 90's music, fashion, food, and pop culture to 2016. While more than a revival concert, though with acts from Sugar Ray, DJ Jazzy Jeff, and C & C Music Factory, it very well could have been. Attendees are encouraged to dress in their best 90s style and chill on inflatable plastic chairs and quintessential 90's TV AstroTurf. The festival itself is an immersive, time-traveling experience that will undoubtedly lend a hand in remembering only the best parts of the 90's. While surely a more romanticized version of the 90s than many of us remember, isn't that probably the best (and safest) way to experience it?
Gilmore Girls Fan Festival in Washington Depot, CT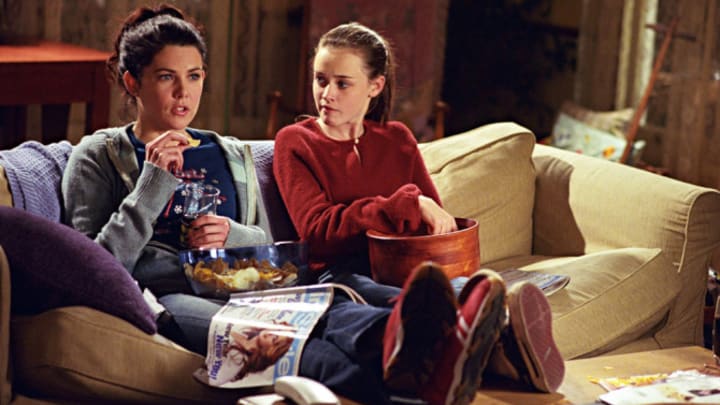 There is no show more recently to have taken advantage of the binge watching benefits of Netflix than Gilmore Girls. Last aired in 2007, there were still plenty of Gilmore fans hanging around, but it wasn't until the series became available on Netflix that the Internet truly exploded. A new cult following for the program grew seemingly overnight, and a whole new group of fast taking, coffee-loving fans emerged.
Now both old and new fans can relish in their love of the show by attending the Gilmore Girls Fan Festival. Started by a group of fans, together they'll transform the small town in Connecticut into a real-life Stars Hollow. Not so coincidentally, the town itself served as inspiration for Gilmore Girls creator Amy Sherman-Palladino, who stayed there while writing the pilot.
The festival is prepped to have several cast members attend, including Kelly Bishop (Emily Gilmore), Jackson Douglas (Jackson Belleville), Yanic Truesdale (Michel Gerard), Ted Rooney (Morey), and many more. There'll also be tons of Stars Hollow-esque activities, like a Friday night dinner, coffee at Luke's, a knit-a-thon, and screenings of the pilot, finale, and 10 fan-voted episodes.
With the Gilmore Girls Netflix revival coming in November, it's the perfect time for Gilmore superfans to congregate and celebrate all things Stars Hollow.
Zombie Fest in Monroeville, PA
Held each year since 2006, the annual event attracts zombie fans from around the world and is now actually regarded as one of the best travel destinations for lovers of all things undead.
For those that don't know, Pittsburgh has become a bit of a cult location for zombie fans. The city is featured as the backdrop for many zombie games and films—one destination in particular being the Monroeville Mall. The zombie crawl that plays a huge part in the festival, utilizes the mall as a prime pit stop for the event. The location itself happens to be where the 1977 zombie classic Dawn of the Dead was filmed. To accompany the zombie film history lesson, the event also presents a plethora of undead memorabilia from several classic horror films, and fans are highly encouraged to come prepared to reenact scenes from their favorite zombie movies or games.
Part of that reenactment, and overall immersive experience, includes proper zombie attire. Fans come dressed in their most undead clothing, covered in blood for good measure. Some zombie lovers get really into it by starting the crawl dressed as normal living humans, only to then be attacked by zombies, ultimately turning into zombies themselves halfway through.
Along with the zombie crawl there are many other activities to take part in, such as la zombie ball, zombie Olympics, live music, and celebrity appearances. Ironically enough one of the best parts of the festival is that the event itself is also part-fundraiser for the Pittsburgh food bank. So while you're living you're newly undead life, you can help support a good cause at the same time.
Nutella-Palooza in Adelaide Australia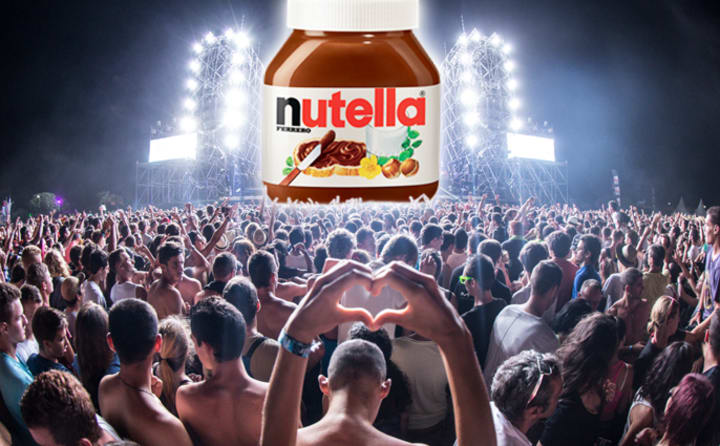 Are you a Nutella lover? Do the smell of hazelnuts give you the feels? Well apparently you're not alone. A few diehard fans of the sweet spread have taken their devotion to the next level by creating Australia's first ever Nutella Festival.
While hundreds of delicious Nutella-flavored treats like shakes and doughnuts are more than expected, there'll also be cooking demonstrations and live music. Adult attendees of the festival can also look forward to Nutella cocktails and beer.
Suffice to say, if you have a bit of a sweet tooth, this might just be the festival for you.
Cannabis Cup in Amsterdam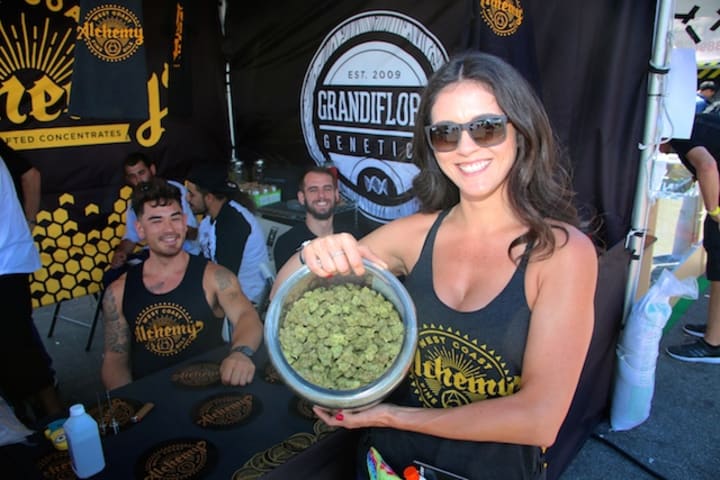 Yes, this is exactly what you think it is. While a handful of marijuana fan festivals take place up and down the west coast in the U.S., the Cannabis Cup remains one of the biggest and well-known pot fests you'll ever come across.
For those out there who are partial to bit of green, Amsterdam has long been a sort haven of such things. With its relaxed consumption laws and plethora of shops offering up a myriad of different strains of Mary Jane, Amsterdam was a perfect place to hold the closest thing the Marijuana industry has to a trade fair.
For five days in November, growers, smokers and general lovers of all things green gather for a range of ganja-based competitions, expos, celebrity appearances, instructional seminars, concerts, and product showcases. Partaking in the herb itself also kind of a given. So gather anyone you know willing to jump a plane for weed, and just follow the haze till you get there.
Twin Peaks Festival in North Bend, Washington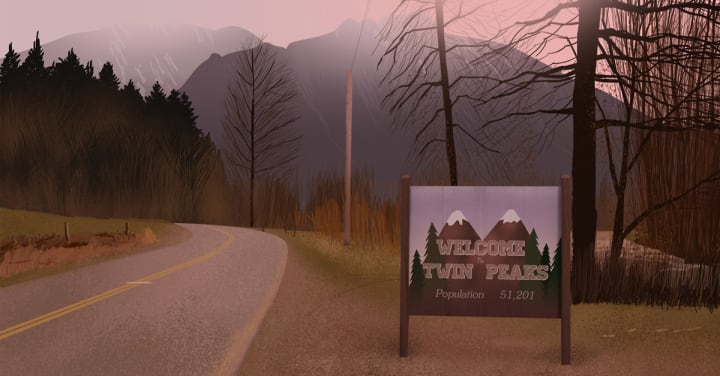 For 26 years now fans from all over the country turnout for the Twin Peaks Festival held in the small-town where David Lynch's cult classic and critically acclaimed series was filmed.
In the past four years attendance for the festival has only continued to grow, resulting in a sold out festival of 300. Remarkable considering the show went off the air 26 years ago. With a limited return series of the show coming some time in 2017, there's no doubt this will only increase interest and excitement surrounding the event.
Part of the festival, as with many others, is about dressing up as your favorite character from the show and eating a lot of themed food. There's also a bus tour of show's Washington-state filming locations full of prime photo opportunities and scene reenactments. Several celebrity appearances also take place as well as a myriad of other entertaining oddities like karaoke and a movie night.
While attendees of the fest are through-and-through diehard Twin Peaks lovers, if you just happen to be tagging along for the ride, there's no doubt you'll find something to love about this quirky festival.
UFO Festival in Roswell, New Mexico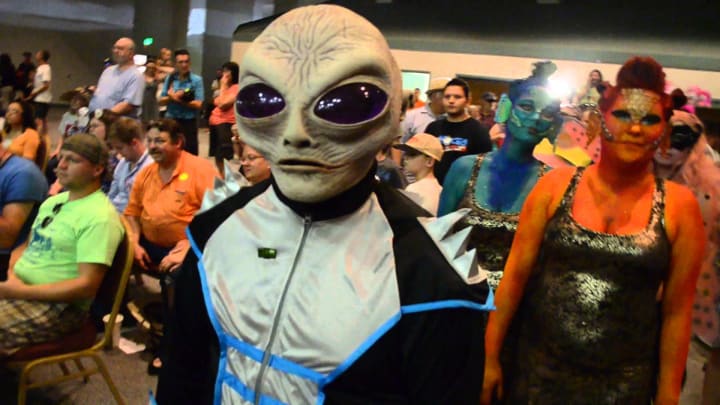 You don't have to believe in little green men to enjoy the Roswell UFO Festival, but don't be surprised when you're the only one there that doesn't.
The annual event celebrates the extraterrestrial folklore that the small New Mexico town is most famous for. If you're not familiar, it's been said that on July 4th, 1947 a UFO crashed near Roswell, with some reports saying that the bodies of four aliens were found several miles nearby. Since then, real or imagined, hordes of humans roam Roswell hoping to catch their own sighting of something out of this world.
The festival is packed with family-friendly entertainment, offering something for just about everyone. A huge part of the experience is coming dressed as your favorite Martian. I mean, lets be honest, there just aren't many acceptable opportunities to show up in public wearing head-to-toe green polyester. And if you're particularly fond of looking as inhuman as possible, you can test your luck and enter the very popular alien costume contest.
If your sewing skills aren't up to par, you can also enjoy the over the top light parade, visit the international UFO Museum and Research Center, hear guest speakers in the field of UFO studies, and enjoy live music alongside dozens of different street performers.
Suffice to say, whatever you believe, there's plenty out of this world fun to experience at this festival.
How to Choose...
While summer may be over, there's still plenty to see and do out there – whatever your interests may be. So grab a bunch of friends, throw on your weirdest outfit, and go experience what it really means to be a fan.
About the Creator
Book nerd and lover of all things cheese flavored. Highly skilled at Google and considers coffee medicinal.
Reader insights
Be the first to share your insights about this piece.
Add your insights