'Birds of Prey' - A BOP to the Top!
HQ = Harley Quinn and High Quality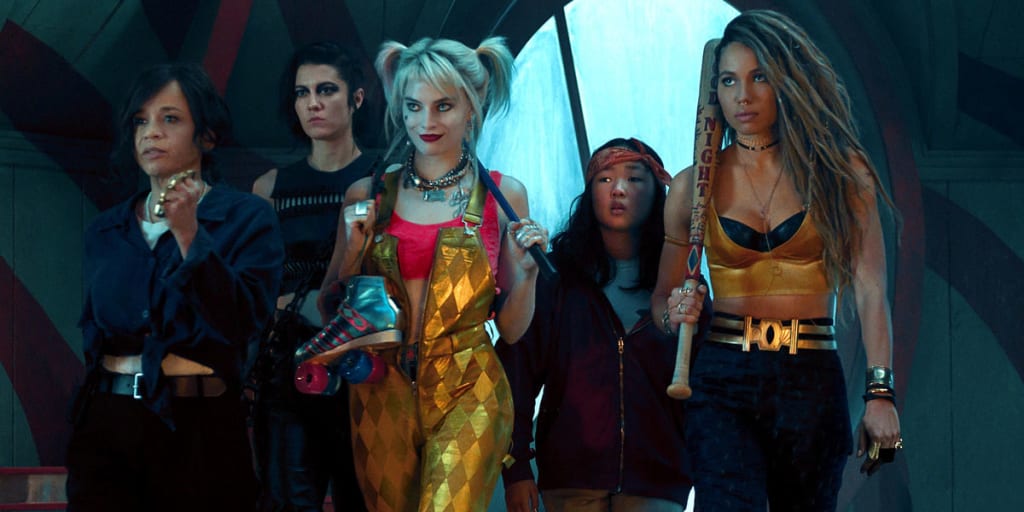 (Credit: Warner Bros. Pictures)
Expectations
To dive into my thoughts on the Birds of Prey film, I suppose that I should go back to the beginning by talking about my expectations. My earliest experience with any Birds of Prey team was the 2002 live-action show, which included a more grounded Dr. Harleen Quinzel as a villain. The team consisted of a wheelchair-bound Barbara Gordon who's gone from Batgirl to Oracle, Batman and Catwoman's daughter Helena Kyle (Huntress), and Dinah Redmond (Black Canary). Overall, I thought that the show was okay.
The original comics from the 1990s, some of which I read a year ago along with a few New 52 issues, depicted Barbara Gordon and Dinah Lance as founding members. While the likes of Poison Ivy and Katana would join later on, as far as I can tell, Harley Quinn has never been a member. So it kind of rubbed me the wrong way when I thought that Barbara was being replaced as a founding member in favor of Harley being a founding member. After all, Barbara Gordon is one of my favorite DC characters of all time. From what I've heard, however, it seems that the studio vetoed the inclusion of Barbara since there might be other plans for her. Whether those plans are related to the DCEU is anyone's guess at this point.
Regarding the character of Harley Quinn, I remember not understanding all the love for the character while watching Batman: The Animated Series back in 2012. I never understood why fans liked seeing her work with the Joker when it's a very abusive relationship. I later discovered a period of the comics when Harley tries moving past the Joker, and this is what I've enjoyed about the New 52 comics I've read so far. (Most of the first year of that series.) And the recent Harley Quinn animated series on DC Universe has ran with this period of Harley's life and been super unpredictable and hilarious, to the point where it made me excited to see a similar onscreen story in the form of Birds of Prey.
With all the buzz surrounding the film prior to its release, I was open to enjoying it for what it was, partially hoping that the Birds of Prey team will have been formed by the time Harley joins and that there will be a vague reference to Barbara being a founding member. What the movie gave me was pretty much the opposite of that. But the movie overall was lots and lots of fun.
Tone
The action, meta humor, and the non-linear storytelling tell me that it would likely appeal to audiences who love Deadpool, Kick-Ass, and/or Tarantino movies. And I'm sure that any minor confusion from the non-linear storytelling is an obstacle only for the first viewing, with subsequent viewings being more enjoyable once one knows the full picture. Birds of Prey has the type of zaniness I've come to expect from Harley-centric stories. It has its deep and relatable moments from time to time, but it's also absolutely wild and fun without being a mess.
Characters
While Harley's criminal actions are not examples to follow, audiences can feel oddly empowered by her desire to start fresh. Margot Robbie simply is Harley Quinn, a cartoon character brought to life in a world where everyone in Gotham is after her now that she doesn't have the protection of the Joker.
Though Harley is well-executed, it can be argued that other characters, while well-depicted, perhaps could have gotten more screentime. But we do get to enjoy the singing talents of Black Canary, the no-nonsense attitude of Detective Renee Montoya, the social awkwardness of Huntress, and the pick-pocketing talents of Cassandra Cain. Regarding Cain, she is very different from the mute Batgirl of No Man's Land, which is the depiction of her with which I'm most familiar. While I'm sure some won't be happy with this change, I think Cain had a great role in the film and bounced really well off of Harley.
When it comes to the villains, I thought Roman Sionis and Victor Zsasz were effectively depicted very creepily despite their stylish exteriors. For anyone wondering, yes, Sionis does put on the Black Mask, and it looks really good. As for Zsasz, I may be in the minority of finding him to be one of the more interesting and menacing Batman villains. Particularly in his 1990s depictions. In Batman Begins, he didn't really have anything to do. And in the show Gotham, he was a hitman, rather than the serial killer who has tally marks cut all over his body to signify all the people he's killed. I felt that Zsasz had not really been done right. Given the tone of this film, I wasn't sure that he'd be done right here either. We see a few scars on his face for much of the film, but from his introduction and much later in the film, we see just how disturbing he actually is. He may seem like he can blend somewhat well in society, but the heart of the character and his MO is definitely here.
Now, I'd like to circle back to the title. But in order to do so, I'd have go into SPOILERS.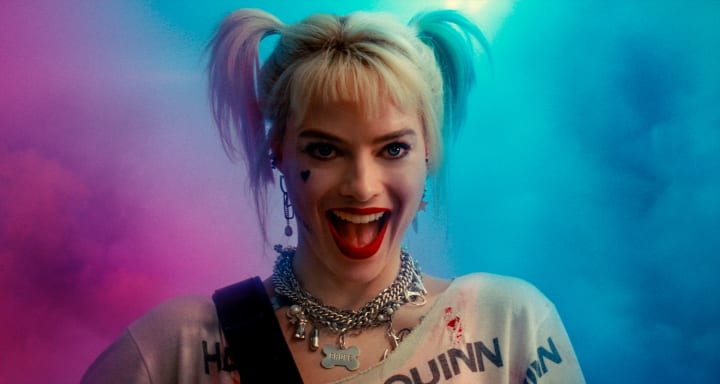 SPOILER Thoughts
So it turns out that Harley was never on the Birds of Prey at all in this movie. She fights alongside its would-be members, but the team itself forms after her departure. She's somewhat of a catalyst for the formation of the team, but not a member of the team itself. It's somewhat clever making Harley Quinn the star of this film to lure in viewers and convince them to become invested in these other characters. That way, there would be an audience for a Birds of Prey sequel, possibly sans Harley. (Though that does bring into question whether much of the audience would love it without her.)
Birds of Prey isn't an accurate title since Harley Quinn is the one who's front and center. The longer version Birds of Prey and the Fantabulous Emancipation of One Harley Quinn, is a bit more accurate. The words concerning Harley kind of feed into that feeling of Harley making things all about her. But really, the most accurate title would've been Harley Quinn and the Birds of Prey.
Thankfully, this is only a minor qualm for an impressive film, as is my complaint that I wish the audience could've seen Harley imagining Bernie the Beaver speaking to her.
Final Thoughts
I was surprised that I ended up liking this film a bit more than Joker. Opinions can change over time, but for the moment, I feel confident in the score provided below:
9.5/10 - An amazing, thrilling, and hilarious film that I'd go as far as to call possibly the best live-action DC film of this past decade. It is very much worth the watch, and I would love to see some of these characters in future projects.