Best Web Hosting for WordPress – 14 Web Hosting Tested
Best Web Hosting for WordPress – 14 Web Hosting Tested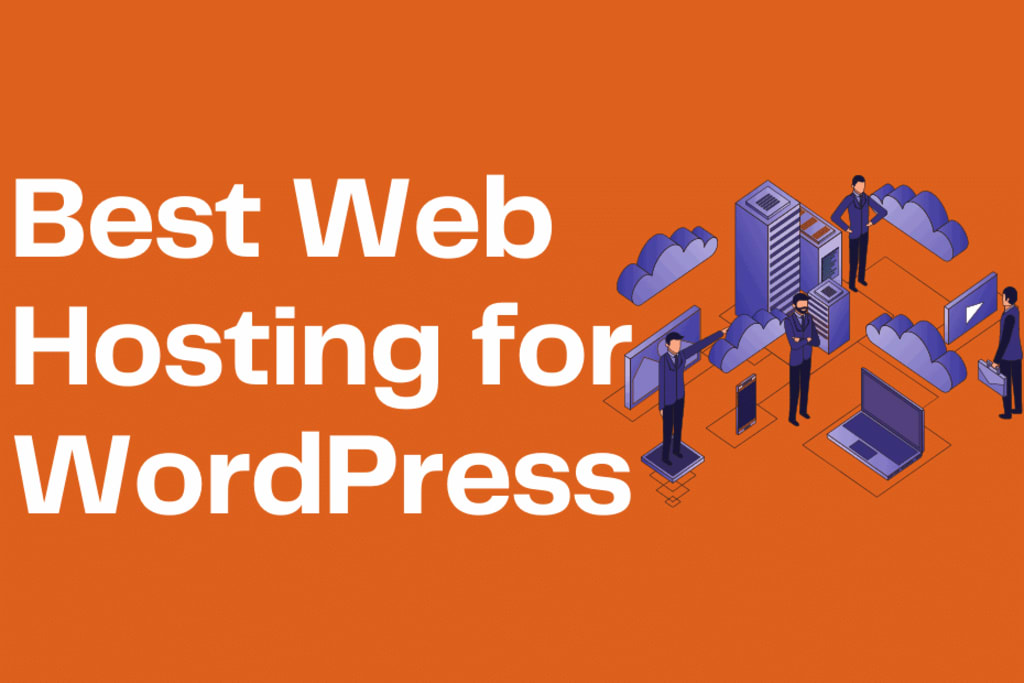 In this article am trying to rank Best Web hosting for WordPress. As a beginner, I have tried several different web hosting services and lost money, and gained knowledge.
For Beginners who are thinking of starting a new blog or WooCommerce Store. This might be the first researching point where you are overwhelmed by the offers these web hosting companies offers.
Their different technical jargon may make you over enthusiastic about their features and technology.
Let's keep that all aside and discuss the Best Web Hosting for WordPress, which gives you value for the money.
I am neither an expert nor a tech adviser. I am sharing my experience and gained knowledge with you all.
Let's get into the list of WordPress Web hosting Providers.
Note – A new less trafficked competitor to SiteGround has been added to the List Do not forget to check and do not forget to leave your experience as well.
As we had an awesome experience with that Web Hosting.
Tier B
In Tier B I have listed some WordPress Web Hosting Providers I had terrible or less desired experience with.
14. Hostgator
Hostgator wordpress shared web hosting
First up, we've got Hostgator, a decent web hosting provider in its past. Still, by now, the company is 19 years old and was sold in 2012 to a more giant corporation called Endurance International Group (EIG). The general consensus is that it peaked in like 2010 and could never get better after that.
When I was using their shared web hosting plans, the speed was average, to say much slower than the other shared web hosting for the same price.
They do not offer anything extra as other web hosting providers to compensate for the speed.
Hostgator have a poor market share in the English speaking countries like the USA and Europe since Hostgator primarily focused on Latin American Region
The speed is slow, at least two times slower than the industry standard.
The tech is old of course, the price is low but not at the lowest on the market.
13. GoDaddy
Godaddy shared web hosting for wordpress
Let's check another extremely well-known company GoDaddy. The most famous and popular solutions are not always the best for you.
You might have seen some well edited ad on YouTube. They have pretty well invested in Social Media Marketing but do they offer the same when it comes to the service and Hosting offerings?
Let's check out.
Fun fact – GoDaddy was initially supposed to be named big daddy in 1999. Still, they couldn't secure that name's rights as it was already registered and went with GoDaddy.
How did they get to more than 20% of the total web hosting market?
These numbers are actually insane for one company well with a multi-million dollar budget on the advertisement.
The biggest downside of GoDaddy's shared web hosting plans is the price and performance ratio. They're expensive when comparing with similar service providers with the same feature.
First, they charge a lot of extra money for features that are usually free with other web hosting providers like SSL certificates, website backups, website security, and additional value adding features.
However, it is worth mentioning that speed wasn't all that bad during my usage period. Still considering the price we are paying there are better options available.
But I have only tested the Economy and Starter shared web hosting plans. I do not have any experience with their Ultimate or Business Hosting Plans.
However, their Ultimate plans offering are also expensive than the competitors with the same offering Plans
GoDaddy have Domain name Registration and their website builder are actually great products, but their shared web hosting is not.
Note – Godaddy loves to give you offers or cheaper rates at starting and charges a much higher amount when renewing. This applies to web hosting as well as Domain Registration.
12. InfinityFree
infinityfree shared web hosting for wordpress
We've got a free web hosting provider called InfinityFree, which is like a regular web hosting company just worse in every way.
The speed is slow, control panel is very limiting and glitchy.
They pretty much own your website if you host with them and they have mentioned that in their legal disclaimer as well.
In my view, I think according to their terms of service, they sell your and your visitors' personal data to the highest bidder of advertisers.
They even have this huge warning that if you do not accept email spam from them, they will shut down your account.
You still want to host your site at Infinityfree for free?
11. 000webhost
000webhoting shared web hosting for wordpress
we've got another free provider called the 000webhost, which, admittedly, is better but still trash. At the same time, they're the best free option available.
It's not something you want to use. You still get tons of limitations, their WordPress installer is a very glitchy one.
For me, as I have to constantly restart my plans and stuff never works as intended.
10. Namecheap
namecheap shared web hosting for wordpress
Namecheap plans are incredibly cheap, as the name would suggest. Still, in my experience, they seriously lack absolutely any resemblance of a good web hosting company they're.
Everything seems like really good. You get a lot of features for a cheaper price, but once you purchase it and start using the service, you will feel the difference.
Suppose we would look at various subreddits like web development or web hosting or even some discord channels. There are plenty of complaints, from my experience I see them as valid.
But do keep in mind that these are my experiences.
If you're using Namecheap and absolutely everything works that's great for you
It doesn't mean that Namecheap is a terrible company. It just means that my personal experience with them was not up to the satisfaction
I will definitely try Namecheap again in near future and update you on the experience hope they will rectify their mistakes.
What is Namecheap's Money back guarantee?
"When purchasing EasyWP, VPS, Reseller or Shared Hosting for the first time, users are entitled to a refund within 30 days of purchase. Buyers of Dedicated Servers can receive a refund for the first 7 days after purchase. No refunds will be issued for hosting add-on purchases or private email servers."
Tier A
In this list, we are going to check out some shared web hosting providers for WordPress who does above average job for the price they are charging.
Tier A? This is All? No, We got Tier A+ who provide all the best features for the best price
do not forget to check out those WordPress web hosting providers
9. A2 Hosting
a2 hosting shared web hosting for wordpress
A2 hosting is a company that's focused on the newest technologies and the fastest loading speeds, good support, good uptime, an independent company, and a fair pricing model as well.
I see A2 Hosting's control panel as hard to use, and you only get the newest tech and all of the speed upgrades If you buy the more expensive plans, their cheapest plan is totally not worth it.
8. Scala Hosting
scala hosting best shared web hosting for wordpress
Next, we've got Scala hosting you might be asking who they're? Scala Hosting is a little known company from Europe that are trying to do their damn best to solidify themselves as the staple in the web hosting industry.
I personally like them because they have their own data centers and they develop their own technology.
That means they do not have to buy services from other companies which makes their running costs cheaper and they transfer that reduced cost to you as the customer Instead of making larger profits,
so you get better hosting for more affordable prices they have developed their own control panel, security tools, and their own server software.
Scala Hosting will be prominent in the upcoming years and they have all of the makings of a great company.
I hope Scala Hosting can be at a more significant place in coming years.
At the moment their services are cheap, their servers aren't overloaded and the performance is excellent.
The biggest problem for them is that they're super focused on VPS and cloud hosting.
That's why I'm putting their shared web hosting plans in Tier A not Tier A+
7. Inmotion Hosting
inmotion hosting best shared web hosting for wordpress
Inmotion Hosting probably not a very well-known name, even though they're like one of the oldest web hosting companies around.
Operating for 20 years now, crazy they've been around for so Long but Inmotion hosting still pretty bad at marketing their services.
There's barely any presence on them on youtube, Facebook or other social media, but they do an excellent job at hosting your websites, which is the crucial aspect of a Web Hosting Company ( Am not digging GoDaddy here )
Inmotion hosting, has some of the most powerful web Hosting solutions available and primarily focused on large enterprises and businesses.
That's why they're offering pretty much every single kind of web hosting that exists, Inmotion Hosting provides wide range of Web Hosting solutions They offer shared web hosting, WordPress hosting, VPS, dedicated servers, private cloud hosting they even sell cloud infrastructure as a web hosting service.
So pretty much, no matter how big or small your website is Inmotion Hosting will offer decent hosting.
Since they offer absolutely everything and there's nothing exceptional about them.
6. HostPapa
host papa best shared web hosting for wordpress
HostPapa has a really goofy looking website and unique logo actually you know what I mean.
If you think this logo looks absurd and not really something a large corporation would make. In 2012 HostPapa had a design contest named who is your papa?
Where anyone could submit a logo design and HostPapa would choose a winner and give them an IPad for the winner
You should not go to the internet and ask for design or advice on your company as it always brings you something you do not expect. Still, big corporations every single time make the same exact mistake.
A HostPapa does a logo design contest and this is the result.
HostPapa easy to use for everyone the prices are low, the performance is fast and the support is decent.
HostPapa ticks all of those boxes pretty nicely if you're from spain or canada,
I highly recommend a HostPapa, since they have the best infrastructure in those two locations. This regional limitation is why they're not popular in other regions.
5. DreamHost
dreamhost best shared web hosting for wordpress
Dreamhost is an extremely cheap and reliable web hosting service that has a good track record.
Actually, Dreamhost offers the most affordable one-year web hosting plans coming in at just $47 for the unlimited plan for a whole year.
This paired with their 100% uptime guarantee which states that, if your website goes down due to their fault, they will give you one day of free hosting for each hour.
You're offline makes them a great choice.
Dreamhost is an independent company that has designed its own controls and its web hosting infrastructure which is top-notch in the market.
So they do not rely on any third-party assistance when getting their web hosting services to you.
4. Bluehost
bluehost best shared web hosting for wordpress
Bluehost is extremely popular with beginners, while more seasoned users tend to stay away from this web host.
BlueHost web hosting provider offers cheap plans plenty of features and, most importantly, a tool-filled environment to learn and host your projects.
There's not much that can go wrong using Bluehost as they have developed their own tools for you to control their service.
So why do Regular web developers never recommend or use Bluehost themselves, because they're slow they're slower than other web hosting providers who are in the same tier.
Even though they are slow I have placed them high or similar to other websites mentioned above
Different websites have different goals and different people have different skill sets. speed is not always a factor for many beginner website developers.
It's much more essential to have an easy to use and feature-filled environment. They're not planning to have hundreds of thousands of users right away, so something that's easy to use and has more value.
Tier A+
Now let's check some Best Web hosting companies as per my experience and I recommend personally. This does not mean the above web hosting providers are bad.
I have placed these top of the list due to the hosting experience I have got and the service they offered to me. It may vary you may have a better experience with others than these hosting companies.
Please do keep in mind.
Okay, let's get into the special list. Every single web hosting provider in this tier is unique. It does something that the competition does not.
How to Come up with A Blog Name 10 Proven Methods
3. Interserver
interserver best shared web hosting for wordpress
We've got Interserver a company that treats you like a human being not like a money cow.
Interserver prices are consistent for the most part meaning only the cheapest plan goes from five dollars to seven dollars a month after expiring.
Every other plan stays at the same price that you purchased it for. Interserver also has a price lock guarantee.
If you're a customer with them and pay seven dollars each month, even if they raise the prices of their plans in the future.
Since you signed up for seven dollars ($7), you'll keep paying seven dollars. Finally, all of the extra features that are usually paid with other companies like basic security, are included in the base Interserver package. So no need to worry about buying additional features.
Interserver is fast, they're cheap and most importantly, they're fair. They're an independent company focusing on the user, so you can always be sure that you're getting the service you're paying for.
excellent company in my view.
You might find slight delays in their customer service; however, rest assured your needs and requests will be fulfilled.
2. Hostinger
hostinger best shared web hosting for wordpress
Hostinger is not just great they're Awesome. Hostinger does pretty much everything that Interserver does.
They just have a better looking control panel and servers all across the world, not just the United States.
They heavily disrupt the web hosting market by not being money hungry and genuinely trying to provide an excellent service instead of filling their servers for the most profit before cashing out.
Hostinger uses all of the latest web hosting technologies. They have their own data Centers with their privately owned servers on top of that they keep the prices seriously low..
You could get started for $0.99 a month and not compromise on quality. Hostinger's web hosting speed is among the fastest in the industry and their prices are the lowest contradicting attributes isn't it?
They use their own H-panel control system however they still offer C-panel control for an extra payment. In my view the control panel looks great and feels great, apart from the fact that it's a bit slow, they have 24/7 support and keep developing new features for free.
They do not settle with their tech or cost cutting to provide better prices.
Hostinger continually strives to give better value for your money.
That's precisely what you want from your web hosting company. Hostinger definitely provides best bang for the buck or best performance to price ratio that you can get on the market right now.
14 Best Plagiarism Checker Tools Free/Paid
1. SiteGround
siteground best shared web hosting for wordpress
But What if you are looking for the best money can buy Look no further SiteGround offers the latest tech for your money.
The newest tech belongs to SiteGround The latest designs belong to SiteGround. The best performance Optimization tools are located at the SiteGround. Their whole brand is focused on this notion of no compromises.
They are the best even though you pay a little bit higher price than with other web hosting companies that money that you pay goes to some of the best web hosting experience that you can get on the market.
When it comes to shared web Hosting again they offer the best experience, even their cheapest plan includes premium features like daily backups and content delivery network (CDN) integration.
However, If you want to get the real SiteGround experience the real power of SiteGround is unlocked with their GrowBig, GoGeek or Cloud Hosting plans.
Over the years, SiteGround has been extremely performance oriented and they have actually evolved.
SiteGround can be compared to something like WP Engine, Kinsta, or FlyWheel.
That's a fully managed service. That's really really expensive and compared to those guys' SiteGround is actually a budget option.
Each wordpress website created with SiteGround, comes with a free plugin called SG optimizer.
This allows even complete beginners to automatically optimize their websites for speed. This includes code and image, size reductions, caching, lazyload features, and much more, and all of this is free with your hosting plan.
If you wanted to achieve the same results with other web hosting services, you would need to spend around $30 on premium plugins.
SiteGround is now a better comparison to WP Engine or Kinsta, or even Flywheel, which All start at more than 20 dollars a month
Bonus
HostArmada is a fairly new entrant to the web hosting competition. HostArmada started their Web Hosting service in the last quarter of 2019 and it's headquarteres based in Delaware, U.S.A.
HostArmada company offers domain services and a range of cloud-based SSD hosting, consisting of shared hosting, WordPress and WooCommerce hosting, VPS, as well as dedicated web servers.
HostArmada has servers in the USA, Canada, U.K., Germany, India, Singapore, as well as Australia.
HostArmada's shared hosting plans are moderately priced. You can choose to be billed annually, biennially, or triennially. All plans include a free domain and also totally free site migration.
HostArmada offers you a 45-day money-back guarantee. It's worth noting that the WordPress hosting packages are the same price as the standard shared hosting and also HostArmada frequently offers promotional discounts so you can save further from that too.
Due to their less trafficked servers, most of the time website hosted on HostArmada loaded much faster than SiteGround which is surprising by the way.
Use our link for 70% limited availability discount HostArmada .
FAQ's
1. Do I need Managed WordPress Web Hosting?
No, If you are a beginner just starting out on blogging, you do not need to go for managed WordPress web hosting as this can be expensive compared to Standard WordPress Web Hosting.
2. What kind of Web hosting do I need for WordPress?
WordPress does not have that many requirements to work rather it is light weighted and compatible with almost all web hosting providers. They have two simple requirements
MySQL version 5.6 or higher
PHP version 7 or higher
3. Can I host my own WordPress site?
Yes, you can, But it requires some technical skills and your own server. You can download the WordPress software for free from WordPress.org
4. What is the difference between Web hosting and WordPress hosting?
The main difference between web hosting and wordpress hosting is the web server configuration. Normally WordPress hosting optimized for WordPress performance and it may give better performance in theory.
5. Do I need to pay for web hosting?
Yes, you have to pay for the web hosting service. Since companies have put their knowledge and expertise to create these services and there are lots of investments made into the web hosting industry.
6. Is there any Free WordPress hosting providers? Or How can I host my WordPress website for free?
Yes, there are few who provide WordPress hosting for free.
InfinityFree and 000webhost some of the free web hosting providers we have covered in this article.
But we do not recommend using these free service if you are serious about your website and user privacy
Hope you have benefitted from the above detailed Best web Hosting for WordPress list. If you have received a different experience with these Web Hosting providers, please let me know in the comments.
Reader insights
Be the first to share your insights about this piece.
Add your insights