Best TV Shows of All Time
And ones I just like to rewatch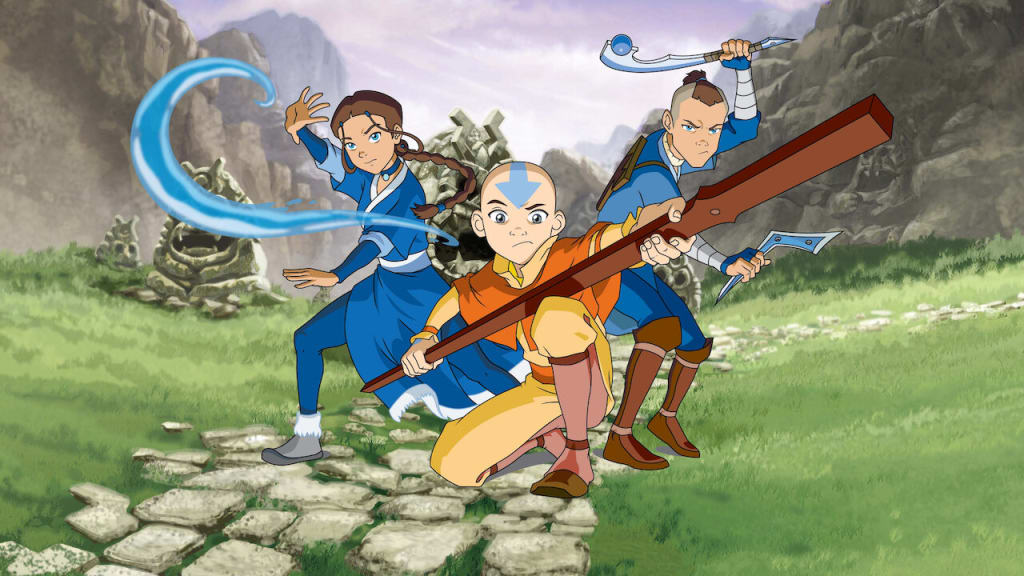 Okay now that we've gone through my list of greatest movies of all time, I think we should also go through my list of greatest TV shows of all time. Now this list is a lot shorter because I think most shows start off really good and then get weird when they are on too long due to network standards. That said everything on this list is solid all the way through its run. For some bonus shows I will be including things that are just extremely rewatchable even though the quality might not be the best.
First up is Avatar the Last Airbender. From beginning to end this show is perfect. The character growth from everyone (particularly Sokka and Zuko) is some of the best across all of media and art in general. It's funny and sincere and it deals with some huge, deep concepts and themes in a way that is palatable for both children and adults. No other show has ever dealt with things like war and the results of it, oppression, and genocide and made it fun for kids. Avatar the Last Airbender will always be an incredible series.
Next up we've got Buffy the Vampire Slayer. This is the show that made we want to be a writer, and to be clear its greatest moments were because of all the writers that were not Joss Whedon. The series did have its weak moments but it irrefutably changed television and the writing of women characters forever. And for that reason it gets to go down as one of the best television shows of all time.
And last but not least we have The Good Place. Another absolutely perfect show. Each season reflects on similar themes but they are framed very differently every season making it an easy and engaging watch. The writing is incredible, the plot moves along so well and the characters are amazing. Truly one of the best shows that exists.
And that is it. That is the conclusion of the perfect show list. These are the only shows that maintain their quality, message and character development from beginning to end. The next set of shows on this list are simply because I like them and I will rewatch them on a very regular basis until I die.
One Tree Hill, Gossip Girl and Grey's Anatomy. All three of them are on a constant rewatch rotation for me. And I feel like if you like one then you will like all of them. Are the plots good and well written? No of course not, but the characters are well written and have really great character growth (for the most part) and even the most dramatic plots are predictable making them perfect comfort shows. They get off the wall and are completely unrealistic but that's exactly what makes them fun and rewatchable.
There are very few shows that can be considered perfect and a lot of that is due to writers not knowing when their shows were going to end. When things were on networks writers and showrunners were very much at the mercy networks and what they thought would bring in viewership and therefore money. Meaning a really amazing show could have a really great 3 seasons and if people liked it enough the network would want it for 2,3,4, 5 more seasons and the show and characters didn't need those extra seasons so the show would get bad (Lost, Supernatural). Or a show that hadn't had a chance to find its footing yet would get canceled after a single season.
Reader insights
Be the first to share your insights about this piece.
Add your insights