'Red Alert' , 'Army of the Dead' and its prequel, 'Army of Thieves' , remind us that if there is a genre that can brighten up a good night of streaming on our couch, it is robbery and robberies Nobody likes to be robbed, but we don't know exactly what happens in the cinema, that suddenly the thieves are the most charismatic people in the world. It may be due to the heritage of Robin Hood, but if Godard said that to make a film a woman and a gun were enough, we believe that the most appropriate reduction to make a successful film is a thief and a policeman.
The genre, if we can call it that, has as many common places as original variants. There are those who make the thief and the victim, or persecutor, fall in love (here the series 'The paper house' would also have something to say ), those who steal impossible things, from Cleopatra's eggs to dreams through identities. There are the thieves who become policemen and the policemen who were actually thieves. It is a genre as effective as it is full of variants that allows us to dive into the Netflix catalog until diamonds and safes come out of our ears.
To make the task a little easier, we wanted to bring together the 15 best films of this beautiful genre of theft, whether they are about white-collar robbers, bank robbers, pickpockets, magicians or zombies. Some, of course, you will find in our list of the best Netflix original movies , the best Netflix movies of this 2021 and, of course, the best Netflix action movies . But here we wanted to target a smaller, more subtle target, more like a diamond thief than a balaclava and a shotgun. Here we are talking about that type of film in which there is a PLAN, one with more charisma than the protagonists themselves, one of those that cannot go wrong but does so because, if not, there would be no film and this list would be empty.
These are the 15 best robbery, robbery and thief movies that we can find on Netflix Spain.
Red Alert (2021)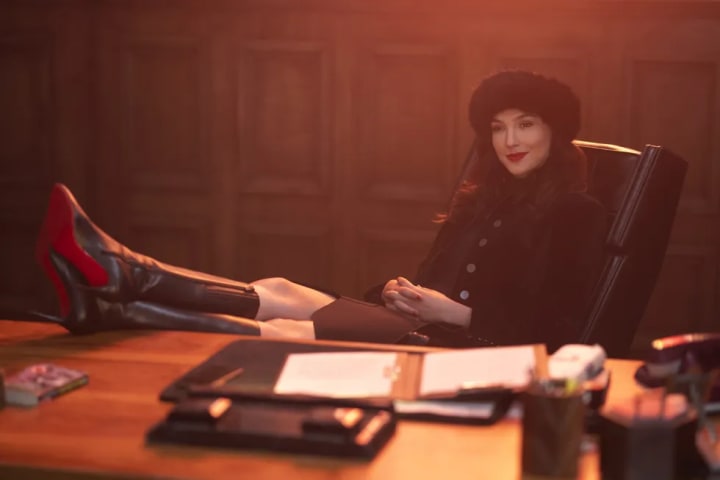 Gal Gadot, The Rock and Ryan Reynolds are the three stars who come together in this story full of action, plot twists and delicious plans gone wrong. In 'Red Alert' nothing is what it seems, and the leading trio continually surprises us until an end that must be witnessed. After all, we are talking about the number 1 movie on Netflix worldwide.
The Army of the Dead (2021)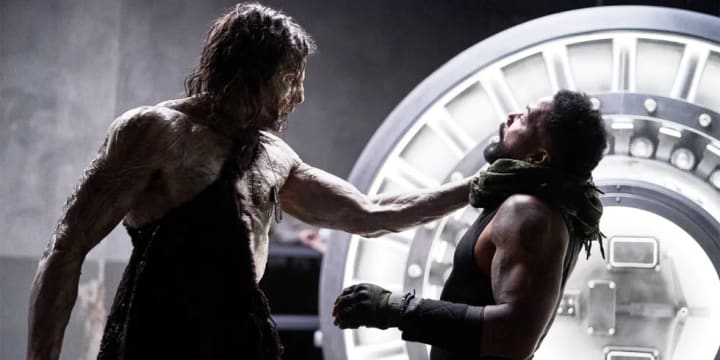 Zack Snyder also triumphed in the genre with 'Army of the Dead' , managing to mix an Ocean's-style Las Vegas casino robbery with a zombie apocalypse. Quite an explosive cocktail that left us wanting more.
Army of Thieves (2021)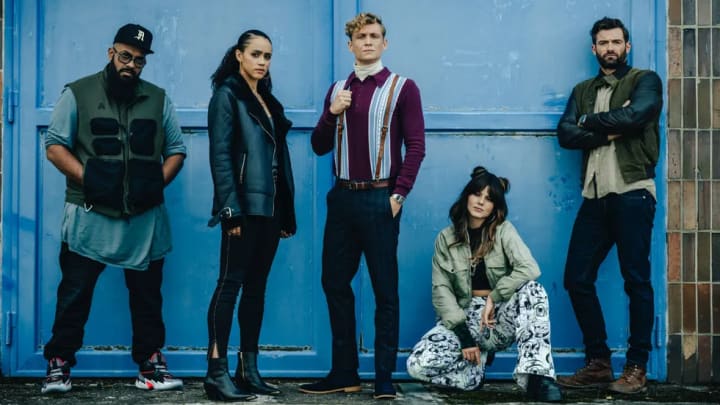 Before the sequel arrives, the prequel came to expand the story of the bizarre expert in safes, a Matthias Schweighöfer who directs and stars in this ode to vault robbery with (as a gift) a good love story from which we hope have not seen the end .
Triple Frontera (2019)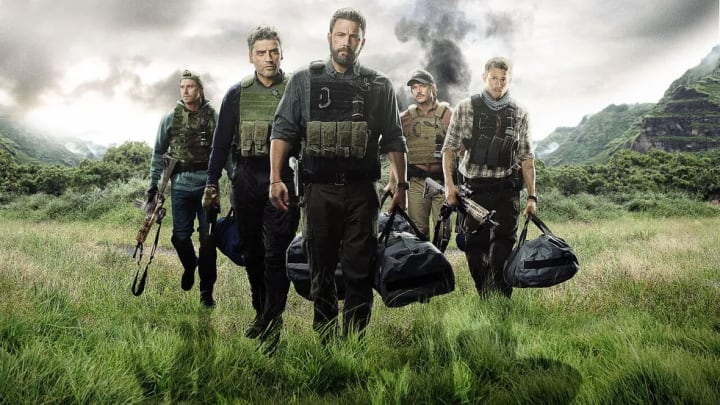 Ben Affleck starred in this action-packed heist alongside Pedro Pascal, Oscar Isaac, Charlie Hunnam and Garrett Hedlund. Here the peculiarity is that it is a group of soldiers capable of daring to rob a powerful drug trafficker.
Good Time (2017)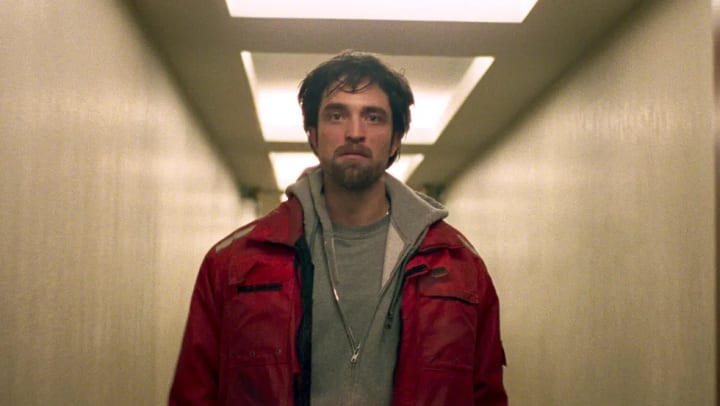 Before the brilliant 'Diamonds in the rough' , the Safdie Brothers showed the world the talent of Robert Pattinson in this frantic tale about a bungling thief on an odyssey against the clock to raise the money to save his brother.
Baby Driver (2017)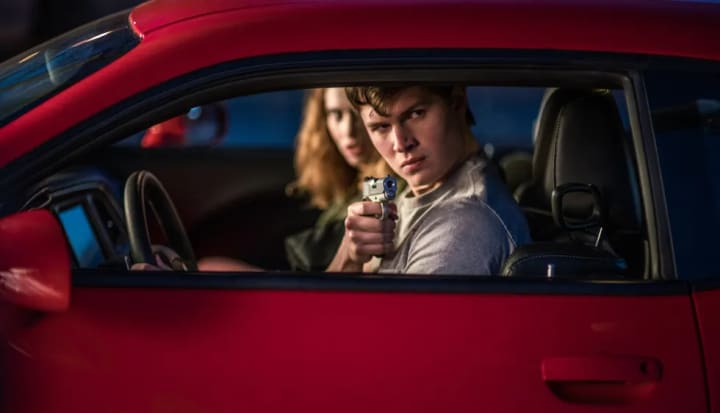 Edgar Wright is one of the most exciting directors of contemporary cinema. A beautiful example is this story about the young protagonist, a true music lover who will have to face his old gang of thieves to try to run away with his beloved.
Now You See Me (2013)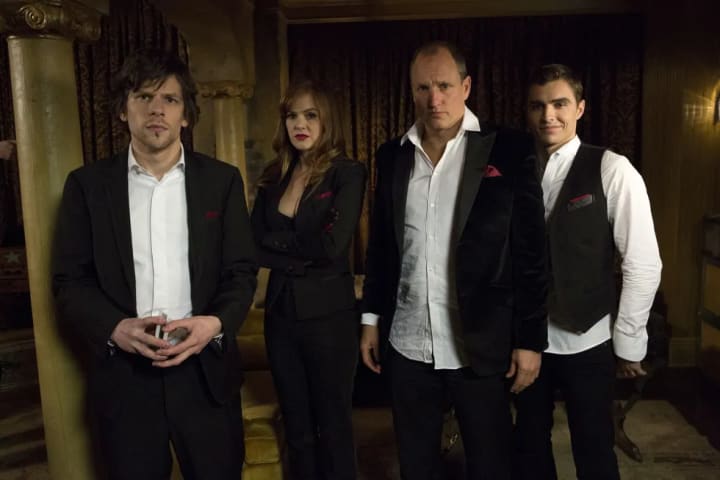 Elevated by a star cast (Jesse Eisenberg, Mark Ruffalo, Woody Harrelson, Mélanie Laurent, Isla Fisher, Dave Franco, Michael Caine, Morgan Freeman), this successful saga breathed new life into the genre by turning heists into magic tricks. The FBI, like the rest of the spectators, could not explain how they made those bills appear and disappear and, without a trick, there is no crime.
A Shot From Above (2011)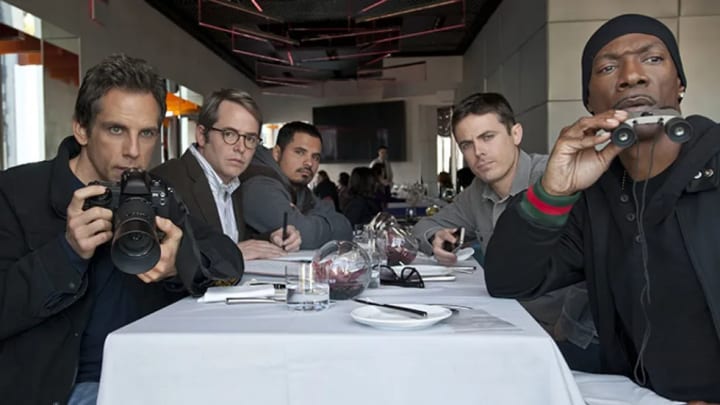 Just by seeing Ben Stiller, Eddie Murphy, Matthew Broderick, Michael Peña or Kate Upton in the cast, it goes without saying that we are on the comic side of the list. We will all feel identified with this group of employees who decide to hold up the house of their boss, a millionaire scoundrel who has defrauded them.
Origen (2010)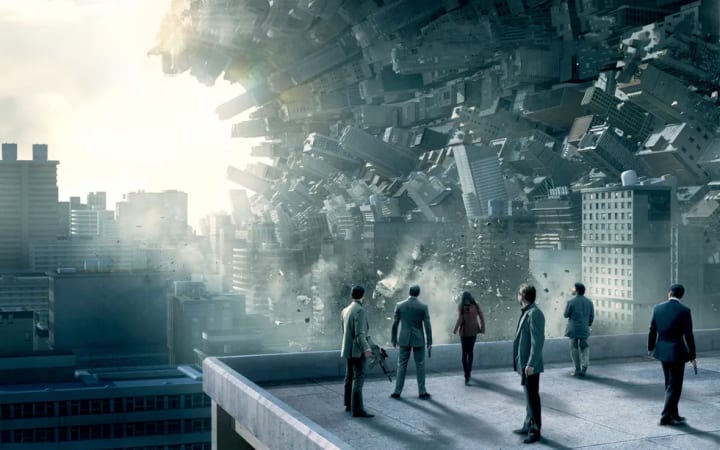 Sometimes we mess with Nolan a bit because of his characteristic trait of making simple things complicated, but here he turned a series of industrial robberies into a dream factory. Between a Paris that is deformed and a snatched love, perhaps we have forgotten that, behind that spinning top, there was a story of robberies carried out by a fairly classic gang.
The Town (City of Thieves) (2010)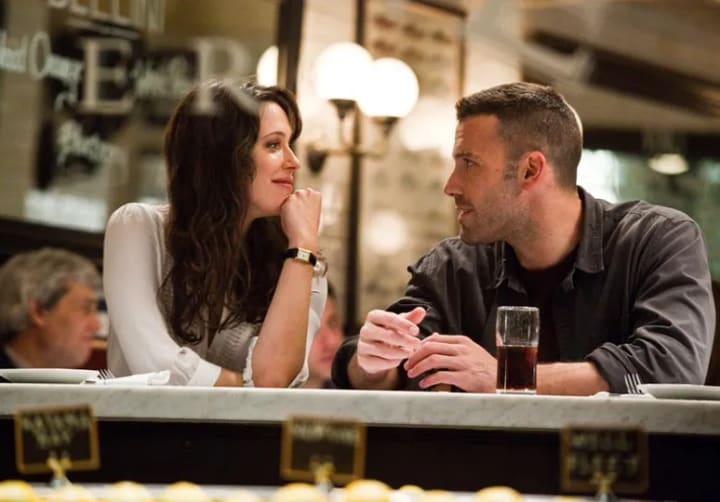 Jon Hamm, Jeremy Renner and Blake Lively also appear in this robbery film whose added value is the love affair between the robber played by Ben Affleck and his victim, the bank owner played by Rebecca Hall. No, things can't go well and that's always more interesting.
Shopping Center Superpoli (2009)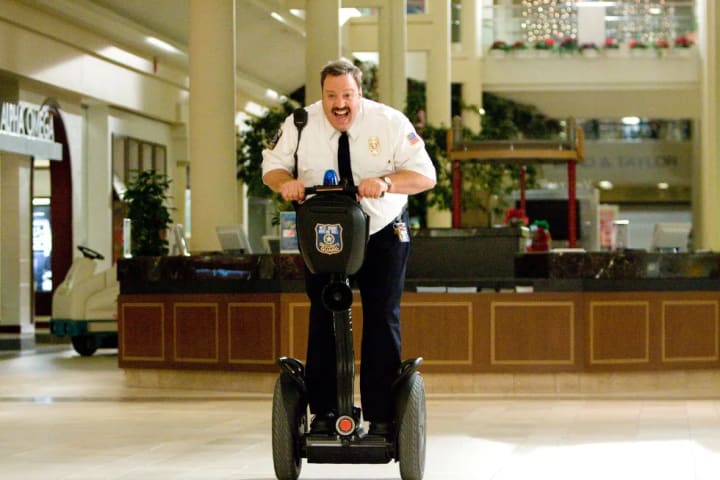 We swerve between taut thrillers to bring back this Kevin James comedy about a pudgy bouncer who will give it his all to stop a robbery at the mall he's guarding. An ode to one of those figures that in this genre did not usually go beyond extras.
Hidden Plan (2006)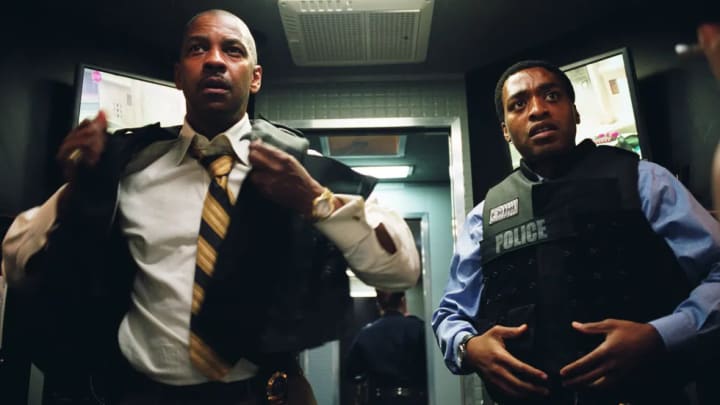 The always great Spike Lee directed Denzel Washington as the cop who must negotiate with the mugger played by Clive Owen. Everything would be predictable if it weren't for the appearance of a Jodie Foster who takes this thriller full of tension and secrets to her own terrain.
Catch Me If You Can (2002)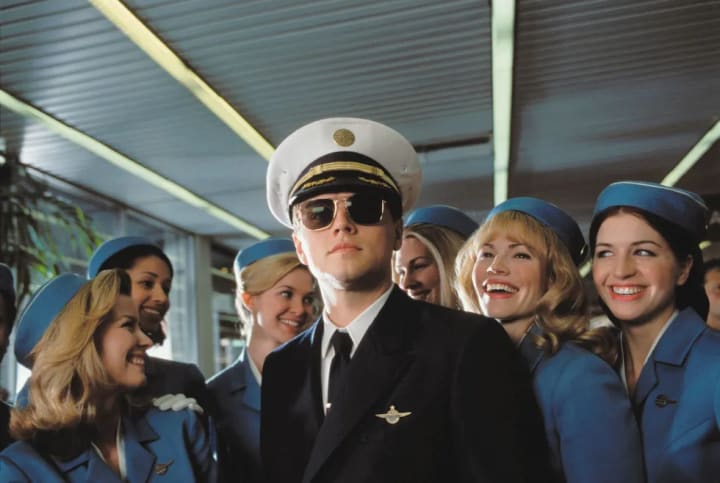 Tom Hanks, Amy Adams and Christopher Walken star in this Spielberg film in which Leo DiCaprio shines as the leading impersonator. A true thief of life that, for the greater interest of the viewer, is based on a real character.
From Thief to Police (1999)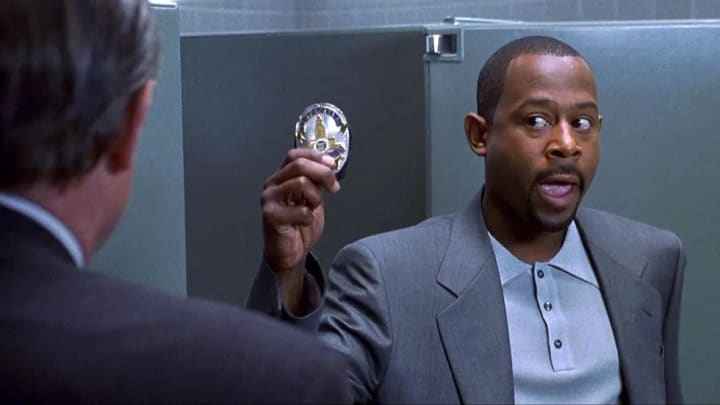 Martin Lawrence twisted the loop of thief movies with this story in which a thief goes to the police after leaving prison to find the loot he hid before he was caught. The reason? That on top of the place was built.
Heat (1995)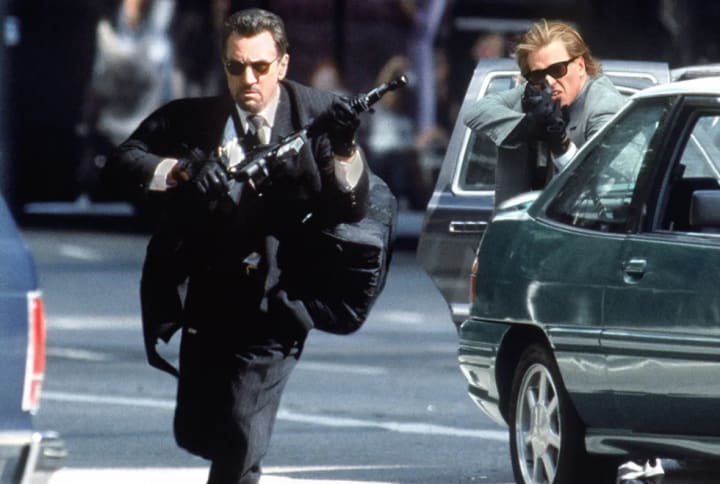 Al Pacino and De Niro may only share one scene, but what a scene! If we want to see them more time together, we can always see 'The Irishman' again. But if we want to see them confronted as a thief against the police, this is the classic of the genre that we are looking for.
Reader insights
Be the first to share your insights about this piece.
Add your insights