Best Netflix Series And Shows To Watch Right Now
Looking for the best shows on Netflix? Look no further, because we have put together a list of the best original Netflix series available to watch right now.
It's the weekend, or a sick day, or just a regular Tuesday night, and you need to binge-watch something. You don't just want it, you need it. Where to begin? Fear not — we're here to help. Below you'll find an ever-expanding recommended list of TV shows available on Netflix, curated by us TV-obsessives. The mix covers a myriad of genres, lengths, countries of origins, and much more, but the one thing they have in common is that they are all excellent.
If it's movies you're looking for, check out our curated list of the Best Movies on Netflix Right Now. Or if you're looking for a specific kind of TV show, follow the links to our shorter, genre-specific lists below:
.Sherlock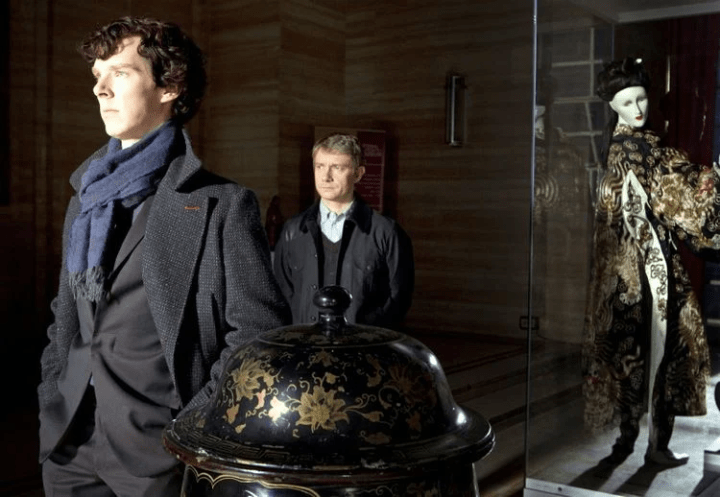 Created by: Steven Moffat and Mark Gatiss
Cast: Martin Freeman, Benedict Cumberbatch, Rupert Graves, Andrew Scott, and Louise Brealey
While innumerable adaptations of Sherlock Holmes have surfaced over the decades, with most network procedurals themselves owing a great debt to Arthur Conan Doyle's source material, the BBC series Sherlock offers one of the more fun and entertaining Sherlock twists in recent memory. The series puts the characters of Sherlock Holmes (Benedict Cumberbatch) and Dr. James Watson (Martin Freeman) in a contemporary context, using the classic dynamic and detective genre as the foundation on which Sherlock is built. The series stands on its own, though, with the chemistry between Cumberbatch and Freeman giving us something electric onscreen, and the scripts by Moffat and Gatiss surprising viewers at every turn. Sherlock benefits from the fact that each episode is 90 minutes long (each season only consists of three episodes total), so while it's technically a TV series, each episode feels like a feature film. Moreover, Moffat and Gatiss do their best to ensure that no one episode feels too similar to another, offering a great degree of diversity throughout the series. Smart, thrilling, and wildly entertaining, this is must-watch TV. – Adam Chitwood
.GLOW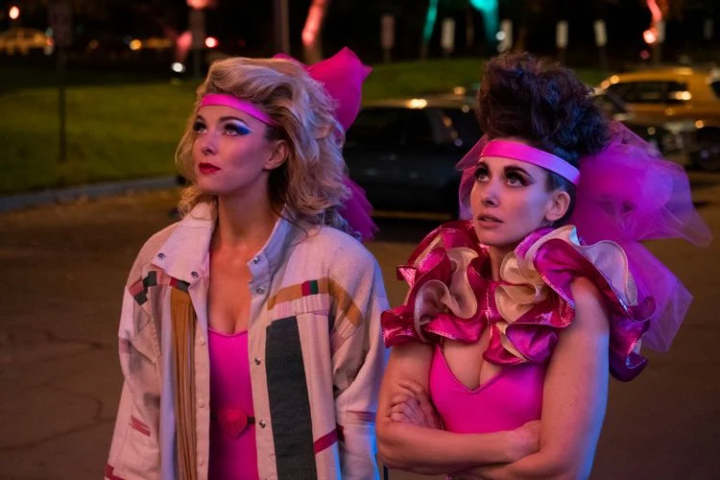 Created by: Liz Flahive and Carly Mensch
Cast: Alison Brie, Betty Gilpin, Sydelle Noel, Brittney Young, Marc Maron, Britt Baron, Kate Nash, Gayle Rankin, Kia Stevens, Jackie Tohn, and Chris Lowell
The Netflix original series GLOW has one of the more original premises in recent TV history: It chronicles the life of a fledgling professional wrestling promotion called the Gorgeous Ladies of Wrestling, as various aspiring actresses and generally women down on their luck audition and agree to take a stab at a wholly new field. Marc Maron plays the schlock B-movie director tasked with turning GLOW into a show, Alison Brie plays a theater nerd and aspiring actress taking it all way too seriously, and Betty Gilpin plays Brie's former friend and soap opera star who becomes the centerpiece of the wrestling event. Season 1 is delightful, but Season 2 is one of the best seasons of a Netflix TV show ever made. It's purely joyous, focused, character-rich, and wildly entertaining, and did I mention the bangin' 80s soundtrack? – Adam Chitwood
.Ozark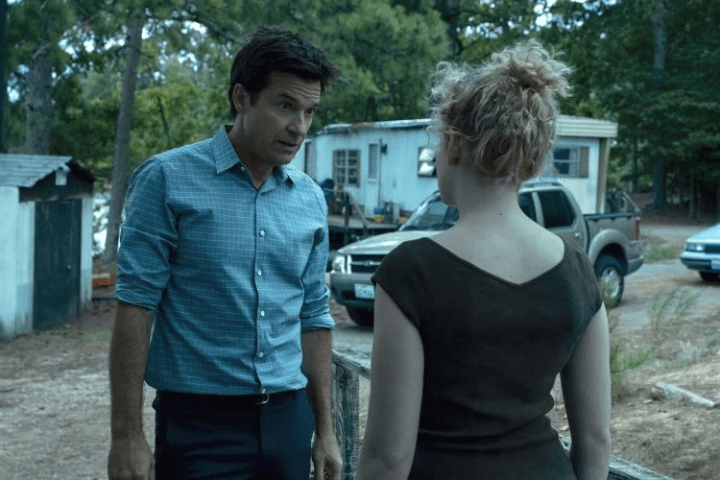 Created by: Bill Dubuque and Mark Williams
Cast: Jason Bateman, Laura Linney, Julia Garner, Peter Mullan, and Janet McTeer
The Netflix original series Ozark is frequently one of the streaming service's most popular shows, and for good reason. Almost like a backwoods version of Breaking Bad, the series opens with Jason Bateman's life falling apart. He and his family are forced to move from Chicago to the Ozarks to start a money laundering business after he discovers his longtime business partner has been dealing with Mexican drug cartels, and they owe an inordinate amount of money. Bateman's life is spared when he promises to recoup by opening a vacation destination in the Ozarks, but as he and his family enmesh themselves deeper and deeper into the criminal underworld, the line between good and bad becomes further blurred. It's pretty thrilling, packed with twists, and the performances are solid. It's not as tight or as emotionally satisfying as Breaking Bad, but then again what is? As far as substitutes go, Ozark is solid. – Adam Chitwood
.Schitt's Creek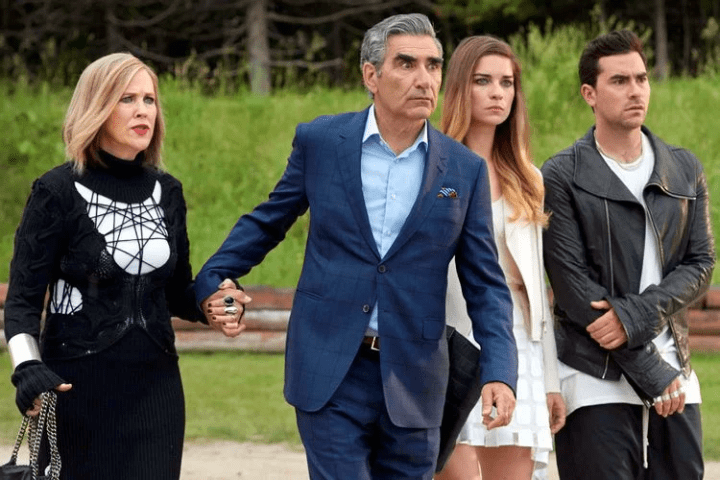 Created by: Daniel Levy and Eugene Levy
Cast: Eugene Levy, Catherine O'Hara, Daniel Levy, Annie Murphy, Emily Hampshire, Chris Elliott, and Jenn Robertson
Imagine a less cynical Arrested Development crossed with an inverted Beverly Hillbillies, and you're close to Schitt's Creek—one of the most joyful shows on all of television. The Canadian sitcom tells the story of a wealthy family who loses everything when they're defrauded by their business manager. The only thing they do own is a tiny, backwoods town the patriarch (Eugene Levy) bought for his son (Daniel Levy) as a joke gift back in 1991, and they're then forced to move there and live out of a motel. They slowly begin to accept their new lives and even love their new town, despite their many, many quirks. The comedy is delightful, anchored by a phenomenal performance from Catherine O'Hara as the family matriarch, a former soap actress in denial about her social status. It's also a delightfully forward-thinking series, as the son's pansexuality is met not with scorn or judgment, but with full loving embrace. Hilarious, witty, and oh-so-sweet, Schitt's Creek is the perfect show for when you need a pick-me-up. – Adam Chitwood.
.MASTER OF NONE (2015)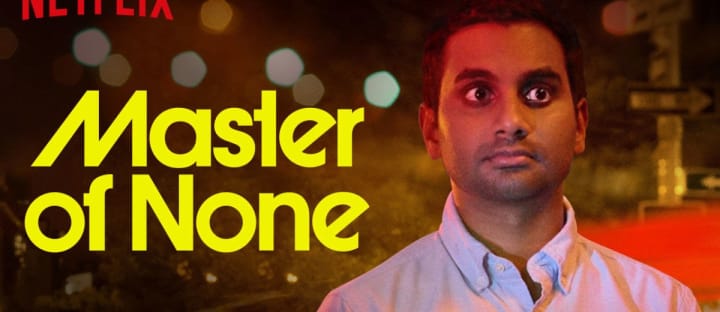 Comedy following the personal and professional challenges that face a 30-year-old New York actor, whose trials range from the immigrant experience to what pasta he should eat for dinner.
source :- https://collider.com/best-tv-shows-on-netflix-right-now/