Best Netflix Originals for Kids
Netflix has been creating awesome original series for kids and teens. Though there are dozens to choose from, we believe that these are the best Netflix Originals for kids of all ages.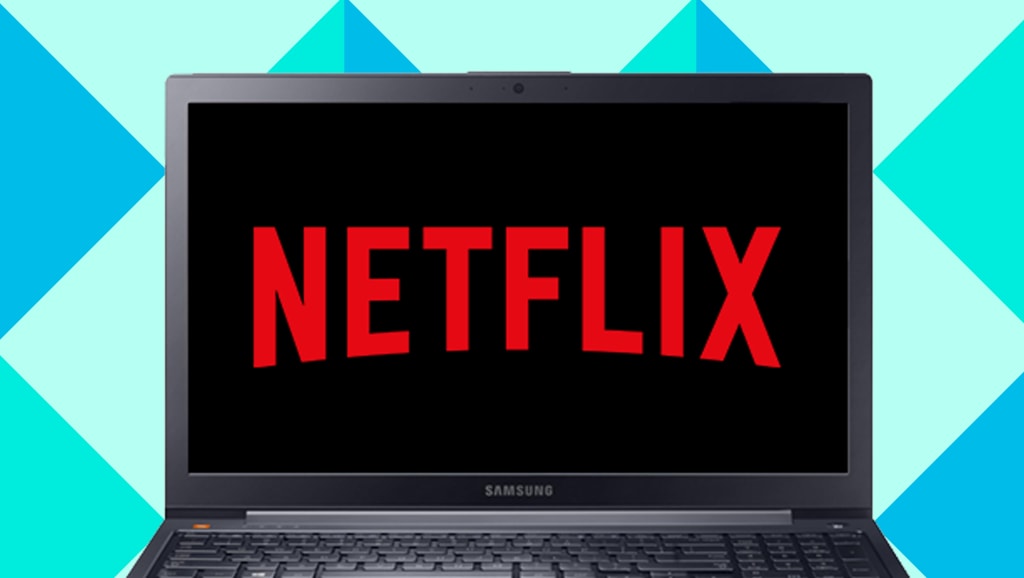 Netflix has become cable's biggest competitor, and it's a service that no longer relies on companies to produce content they're willing to lend out. Thanks to the new Netflix Originals, there are plenty of shows kids and adults can watch exclusive to the online movie viewing service.
Kids' shows, in particular, seem to have done well with the Netflix treatment. According to television critics and fans alike, the following series are the best Netflix Originals for kids.
The Adventures of Puss in Boots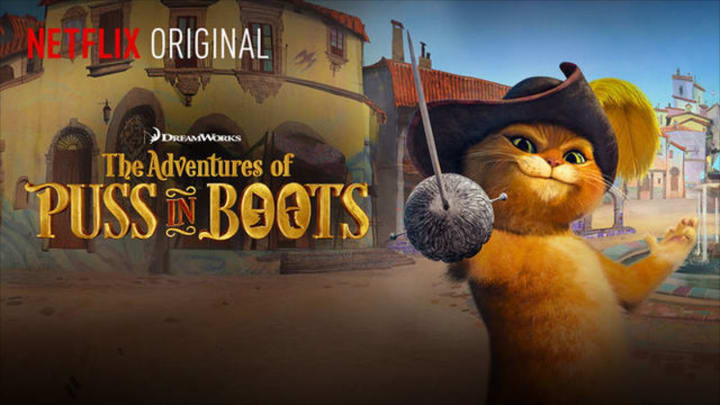 Shrek was one of the biggest children movie hits of last decade, and spawned a massive amount of series — as well as a pretty awesome spinoff on Netflix. That spinoff, incidentally, is also a smash hit among kids who have Netflix.
The Adventures of Puss in Boots shows us everyone's favorite Spanish-speaking, sword swinging furball in all his hilarity as he goes on random adventures with his friends. Storybook characters and Shrek references are included, making this one of the best Netflix Originals for kids who love Shrek.
All Hail King Julien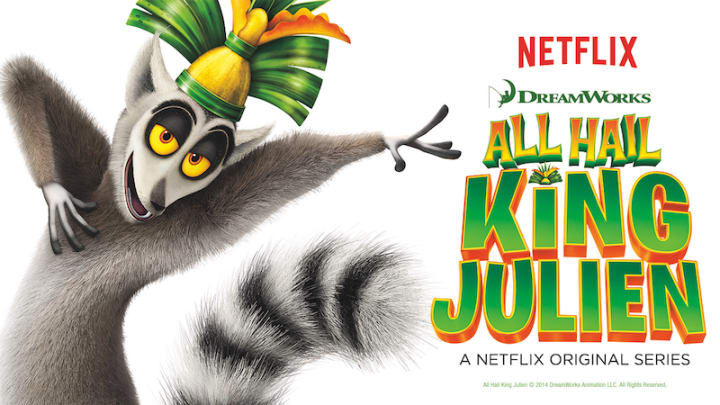 Netflix actually was able to pair with Dreamworks to create one of the hottest Netflix Originals in the kids' entertainment genre. Regularly cited as one of the best Netflix Originals for kids by critics, All Hail King Julien follows Madagascar's own King Julien in his day to day life.
A smart-talking lemur, a cool jungle home, and witty one liners make this a series that adults and kids can both enjoy together. (Besides, who can hate on a lemur that's so adorable, anyway?)
Buddy Thunderstruck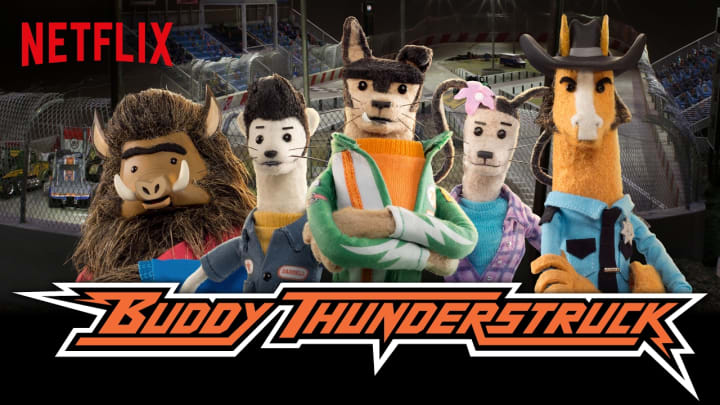 Say what you will about cars and trucks, but kids have and always will like them. After all, racing movies like Cars always manage to find a lot of followers among kids under the age of 7 for a reason.
If you want a side of cute along with your kids' dose of car fun, then one of the best Netflix Originals for kids in your home would be Buddy Thunderstruck.
This stop-motion animated show involves a truck-racing dog by the name of Buddy Thunderstruck. It's all about racing, friendship, and occasionally bringing out the funnier side of life in the town of Greasepit. It's a friendlier, more welcoming side of car racing for all ages — and that's why we love it.
Project MC2
Regularly hailed as one of the best Netflix Originals for kids by teachers, female empowerment professionals, and guidance counselors alike, Project MC2 is a show that was created to help get girls into STEM.
The premise of the show is pretty neat. A young superspy teams up with the smart girls from her school, each of whom teaches her cool facts about sciences. Together, they always find a way to save the day — all while doing it using science.
Parents who have young girls will like Project MC2, if only because it sends a really uplifting message to girls and promotes inclusion on a fundamental level.
Care Bears & Cousins
Nostalgia fans and kawaii fans alike will recognize the ultra-cute, ultra-friendly characters known as the Care Bears. Care Bears & Cousinsbrings these 80s kids show characters back to life in a whole new series that teaches kids about the importance of friends, love, and tolerance.
Adults will like this show because it's such a massive nostalgia trip. Ravers will like this show because it's bright and full of fuzzy characters. Kids will enjoy it because it's one of the best Netflix Originals for kids under the age of 5.
If you loved the antics of Funshine Bear, Grumpy Bear, and Brave Heart Lion, you will adore perfecting your Care Bear Stare along side them once more.
Popples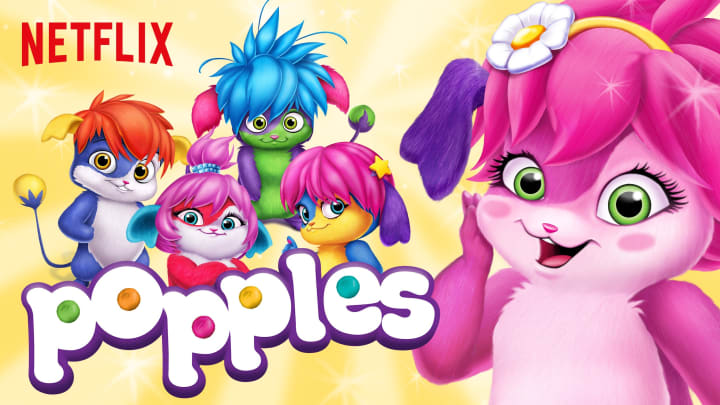 If you're way older, then you might recognize Popples as another nostalgia revival. If you're not old enough to remember these characters, they were basically the first stuffed animals to be Pillow Pets, and their entire shtick was being able to "Pop Outta Pockets."
The Netflix Original Popples are way cuter than the 80s version, and they also have a lot more modern messages. So, you'll see girls with inventions, bright colors, and lots of teamwork.
Even so, it's very much a show that is geared towards kids under the age of 5. That's why Popples is one of the best Netflix Originals for kids who haven't gone to first grade quite yet.
Ask the Story Bots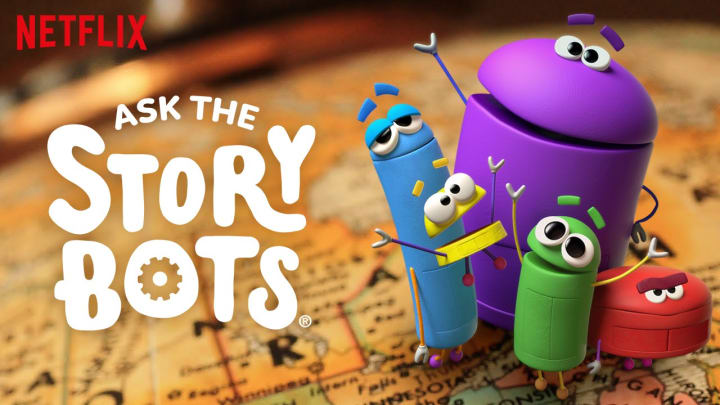 Though this only has a single series under its belt, Ask the Story Bots is being called one of the best Netflix Originals for kids that are under 3 years old. Why? Well, the entire concept of the show is based on helping super young kids understand the world around them.
In other words, Ask the Story Bots gives parents a break when their kids end up asking incessant questions about every little thing. We can dig that, and we know that stressed out parents of toddlers and preschoolers can, too.
A good parenting tip here — keep an episode or two accessible at all times if you have an overly inquisitive toddler.
The Mr. Peabody and Sherman Show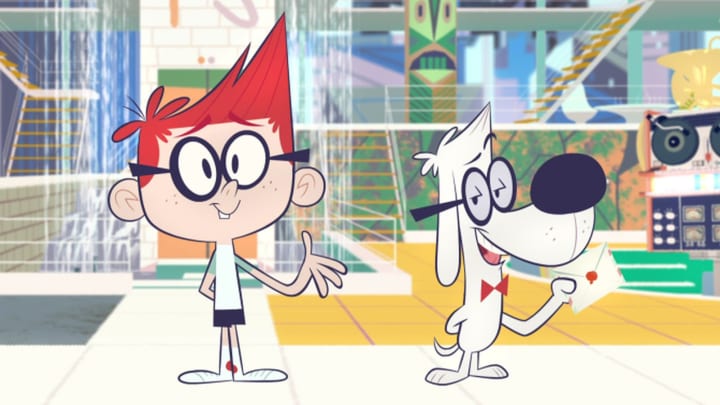 Another retro favorite given a sleek new update is The Mr. Peabody and Sherman Show. For those who aren't into older cartoons, Mr. Peabody (the dog) and Sherman (the boy) were regular features on the classic television show, The Rocky and Bullwinkle Show.
This time around, the dynamic time-traveling duo have a smart and sassy late night television show hosted out of a luxury penthouse. However, they still travel through time, talk to historical figures, and give people the nostalgia they love.
Basically, these guys came from a time when many of the worst cartoons were made — but they proved to be classics, and that means they're better than ever now.
About the Creator
Socialite and dating guru Mackenzie Kennedy knows all about the inner workings of people and society as a whole. It's not only her lifestyle - it's her passion. She lives in Hoboken with her pet dogs, Cassie and Callie.
Reader insights
Be the first to share your insights about this piece.
Add your insights