Best Moments of 2019
Two huge moments that happened to your truly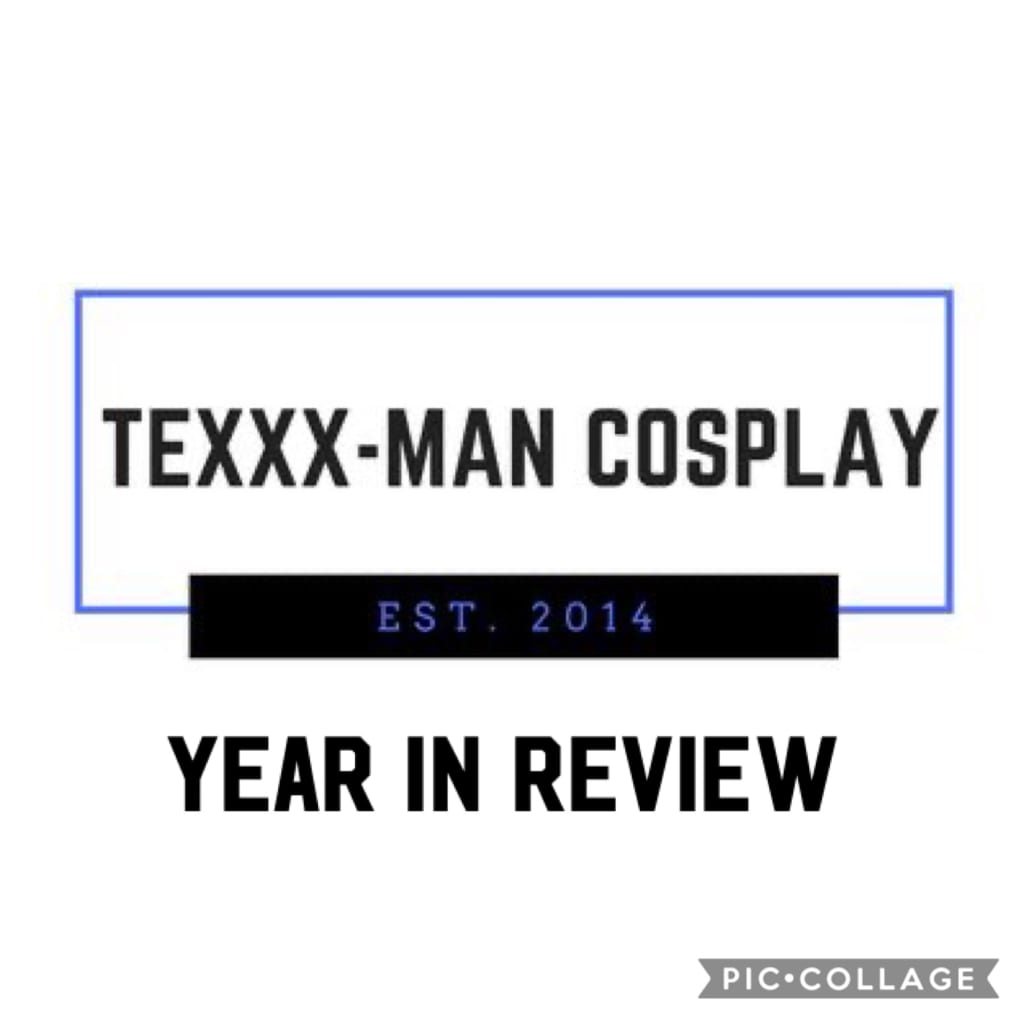 Greetings, Vocal readers. The end of 2019 is near and 2020 is right around the corner. Before we say goodbye to 2019, I want to share a couple of moments from this year that really changed my life. I want to let everyone know that if you enjoyed any of my articles, including this one, please feel free to send me a one-off tip, which is located at the end of every article. It'll help me and other Vocal content creators to write better stories. Also, I encourage everyone to join Vocal+, a premium membership for Vocal content creators like me to write better stories, connect with creators, and a lot more. So, be sure to sign up for that membership and support your favorite Vocal content creators. Now let's get this started.
Lord Gyaradrakkon Ruled GlitchCon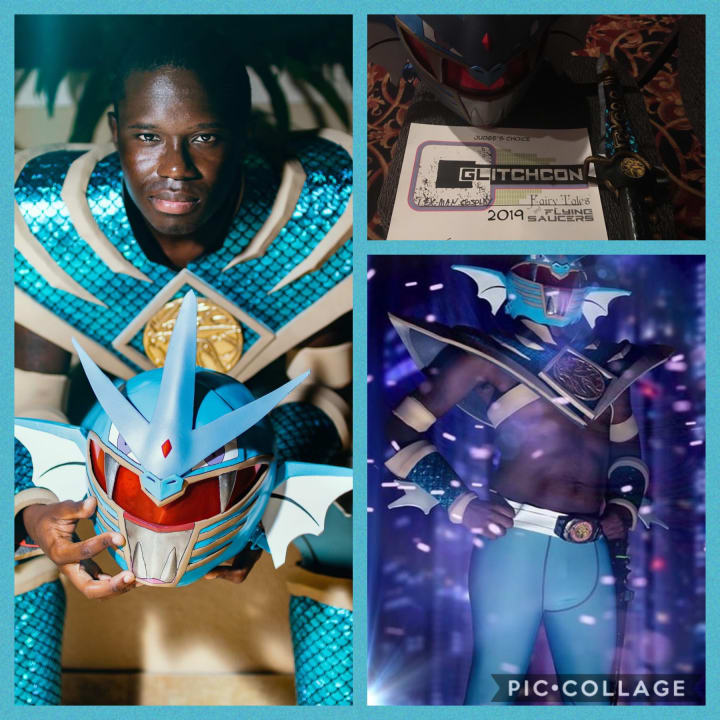 I've had a lot of great con adventures in 2019, but the first one I'm about to share was amazing. The night of August 3 was even more exciting. At GlitchCon, I went as Lord Gyaradrakkon, a Lord Drakkon/Gyarados cosplay mashup. I posted pics on social media as a sneak peek for my followers. I thought of this idea a couple of months before the con arrived. On the second day of GlitchCon, I debuted my cosplay mashup and many people took pictures of me and with me. They were impressed and I received positive feedback from it. One of my friends, Johnny, created the helmet, gauntlets, Morpher belt, Dragon Dagger made out of foam (to comply with the rules of the con), boot covers, cuffs, and the shield. He added scales to the boot covers, gauntlets, and shield, adding those touches to my cosplay. Earlier that evening was the cosplay contest and I was the first one to get on stage. I did a couple of poses and showed off my cosplay to the audience. The cosplay judges were impressed with it, especially hours before this during the cosplay pre-judging process. Me and the rest of the cosplay contest participants were in the audience, curious to know who won each category. The first award was for Judge's Choice and when the cosplay judges said my name, I was in shock and my mouth dropped. I was jumping up and down while accepting my certificate. Then, they announced the other winners. After the cosplay contest, many people came up to congratulate me. I posted pictures on my social media pages of my cosplay and the award that I won. Many of my friends and followers showed me love on social media with congratulatory posts. Also, likes on my cosplay page on Facebook had a huge increase following my first ever cosplay contest win. I had a cosplay photoshoot just hours before the cosplay contest and this is why I posted the pics, seen above. After five years of persevering, I finally achieved a huge cosplay goal. I owe it all to Johnny and the hard work he's put into this cosplay he created for me. I have a feeling that you'll be seeing more of Lord Gyaradrakkon in 2020. It was my best cosplay of 2019.
A Morphinominal Meeting With a Power Ranger Star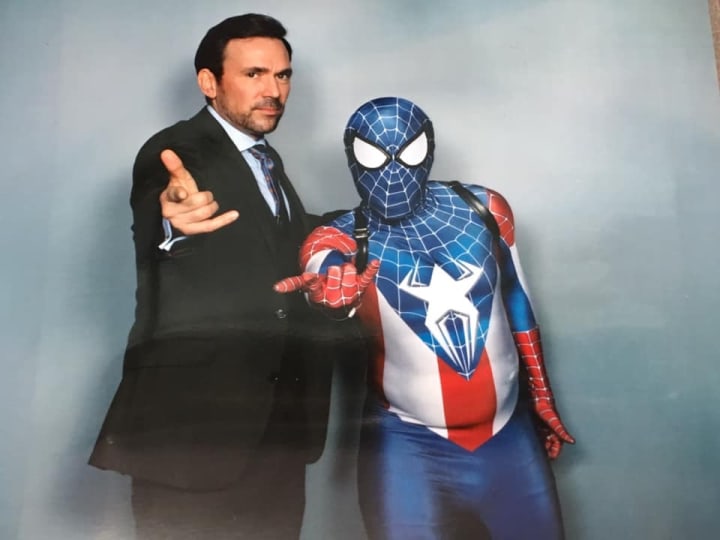 The last moment I want to share with everyone is from Arkansas Comic Con, which was in early September. Five weeks after my big win at GlitchCon, I was in Little Rock for Arkansas Comic Con, which was a two day event. Most of my friends were there, but this was my first time attending this particular con. Saturday was the first day of the con and went as Captain Spidey. Later on that afternoon, I was in line to do a photo-op with somebody awesome. Just to remind everyone: I had two photo-ops that afternoon. I've never done a photo-op with anyone before, but they were exciting. I had one with Kevin Conroy and I was about to do another one with somebody that I had a bit of a disdain over for two years, but grew up watching. That person I'm talking about was Jason David Frank. I've voiced my opinions about him in previous articles and social media posts. I've given him props when he does something good, but I also called him out for being a show-off. Let me make a few things clear to everyone. Not all of my posts about Jason are negative, so that's the claim I'm going to squash right now. Second, I don't hate him at all. I think he's a great guy and cares about his fans. However, the reason I disliked him at first was because I felt he was being too arrogant and had a huge ego. A lot of people attacked me online, especially most of my friends. They assumed that I just hate the guy. No I don't, because I've showed him love on numerous occasions. The point I was trying to make at the time was while I like him, he needed to be more humble. He may not be my overall favorite Power Ranger, he's part of that franchise and I'll never take away his achievements. While I had somewhat started to take a liking to him again, I stand by everything I said previously. I make no apologies for speaking the truth or my feelings. I said what I said and I'm going to leave it at that. Going back to this last moment of 2019: so I was in line, waiting to meet Jason. He just got done with doing a panel and went to the booth to get ready to have their photo taken with everyone in line. When he popped his head to see us, we were laughing. So it about my turn to have my photo taken with him and I was shaking a bit. I've never met a Power Rangers star, but I was about to have that chance. It was finally my turn and Jason and I did a web-slinging pose and got my photo taken. After that, I shook his hand and told him it was great to meet you. That was a great moment for me and was eager to tell everyone about it. In case you didn't know, at most cons, when you do a photo-op with someone, you get a print of you and the person you took the photo. I had one with not only Jason David Frank, but also Kevin Conroy. The con in general was great and a weekend that I'll never forget. Like I've said many times before, I don't hold famous people on pedestals or live vicariously through them. At the end of the day, they're regular people just like us. I call them out if they do something unbecoming and make no excuses.
In closing , I want to leave everyone with some positive words of wisdom. Always see the beauty in everything, no matter how hard your life may be. Never let anyone define you based on how you look or the number of followers you have online. How you carry yourself and treat others is what matters. Finally, there are people out there who care about you. You may not think you matter or not important, but you are. I don't cosplay for likes or follows, which are nice. However, I do it because it's what I love and being an inspiration for the voiceless. If you ever need a friend or just a shoulder to cry on, my social media pages are always available. You can find more info about my pages in my bio. I have new cosplays coming in 2020, so be on the lookout for those. Also, I'll resume doing interviews with cosplayers and starting in the New Year, doing cosplayers that have love for their fandoms. To end this article, I want to wish everyone a Happy Holidays, Merry Christmas, and a Happy New Year. I'll see you on Vocal in 2020 with new content.