Best Moments from the 2020 Oscars
Let's talk about some of the best moments from the 92nd Annual Academy Awards.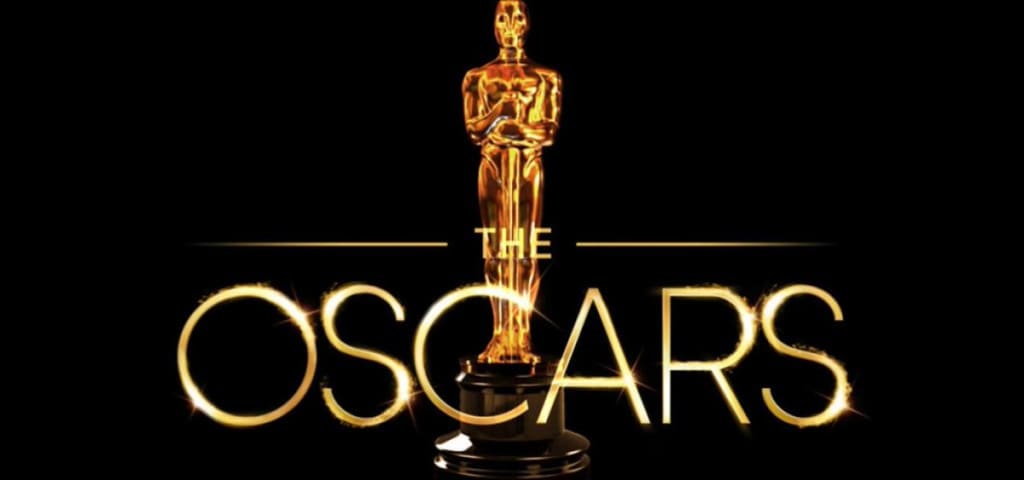 1) No Host!
This is the second year in a row that the Oscars have gone sans host and I have to admit, I kind of like it. With that being said I'll also note that because there was no official host, a handful of show "filler" and presenters-presenting-presenters fell flat for me and it was a waste of airtime.
2) Brad Pitt's Acceptance Speech
Oh, Brad, I love you. After winning for best supporting actor, not only did he give one of the best acceptance speeches of the night, but what he said seemed to resonate throughout the audience and into our living rooms. He mentioned he had "45 seconds up here, which is 45 seconds more than the Senate gave John Bolton to testify this week." He also said Quentin Tarantino should direct a version of the impeachment trial and said, "in the end, the adults do the right thing." YES!! He wrapped up by touching on his journey as a movie-loving kid to where he is now and closed with "once upon a time in Hollywood, ain't that the truth." Perfect!
3) Idina Menzel's Frozen 2 Song
I'm not a huge "Frozen" fan and I haven't seen the sequel yet. But I really enjoyed this performance. Josh Gad introduced his co-star by saying "Idina Menzel, pronounced EXACTLY like it is spelled" poking fun at John Travolta from several years ago who mistakenly pronounced her name "Adele Dazeem." Not only did Menzel give a beautiful rendition of "Into the Unknown" but she was joined on stage by nine other women from different countries who provide the voice of Elsa in "Frozen 2" in other languages. I loved the idea of having all of these gorgeous and talented singers/actresses performing together.
4) Diane Keaton & Keanu Reeves
The pair who starred together in the 2003 Nancy Meyers rom-com "Something's Gotta Give" still have the chemistry they had all those years ago. Keaton in her famous Keaton attire, featuring a smart hat, chunky belt and a checkered pantsuit and Reeves in a classic sexiest-man-alive tux and don't-care-hair. They were a joy to watch. Keaton still has the comedic timing of her earlier years and Reeves' charming, flirty and sincere nature just warmed my heart and made me so happy. Needless to say, I want to see them make another movie together.
5) Maya Rudolph and Kristen Wiig
This dynamic duo had me laughing way too hard and it was everything I needed. Before they announced best production design they went back and forth about how "upset" they both were, and they couldn't go on. They turned to walk off stage and then turned back to the audience with devilish smiles and telling everyone that "that was an act. We were acting." They go on to say they know there's a lot of directors here tonight and they continue to have these "acting moments" to show their broad range of skills. And before they present the next nominees, they break out into a mash-up of songs that is so funny I had to watch it several times.
6) Emenim!!!
His surprise performance of his 2002 award-winning song "Lose Yourself" took the audience by storm and EVERYONE was feeling it in their souls! We even got some head bobbing from the great Martin Scorsese and mouthing lyrics by almost everyone. An outstanding moment of wonderful nostalgia followed by a standing ovation. YES! More, please. I loved every second of it.
7) Cynthia Erivo's Solo
The "Harriet" star gave us a knockout rendition of "Stand Up" and I still have goosebumps all over. Her voice is like velvet yards of fabric draped effortlessly over shiny marble. I adore her and the confidence and pride she exudes is simply inspiring. Another great music performance followed with a standing ovation and deservedly so. And that dress! And her other dress! And her flawless skin! It's safe to say, I love this woman.
8) Bong Joon Ho's Homage to Fellow Nominees
What a night for "Parasite." Not only did they make history by being the first foreign-language film to win for best picture, but they also won for best international feature, best original screenplay, and best director. His acceptance speech for best director started with "after winning best international feature film I thought I was done for the day and was ready to relax." He went on to say when he was young and studying cinema there was a saying that he carved in his heart that was "the most personal is the most creative." He pointed to the audience and in English, he said: "that quote was from our great Martin Scorsese" (who was also nominated for best director) and the audience cheered and quickly gave Mr. Scorsese a standing ovation. He continued thanking and paying homage to the other nominees including Quentin Tarantino, Todd Phillips, and Sam Mendes and said he'd like to get a Texas chainsaw and split the award into 5 and share it with all of them. I just really enjoyed this speech. He seemed genuinely taken aback by his wins and spoke from the heart. I can't wait to see his next project come to life.
9) Billie Eilish's Yesterday
It was that time in the show when we remember all the amazing artists that passed away in the previous year. Making her Oscars debut singing The Beatles "Yesterday" during the In Memoriam montage was Billie Eilish. With her acid green hair and black sparkling baggy outfit, she let the music speak for itself. It would've been all too easy to butcher the classic song, but she didn't. She was wonderful and she did justice for that special segment without taking away from the somber moment of reflection.
10) Joaquin Phoenix Acceptance Speech
With so many people against him for even being nominated, I didn't expect him to win. I thought Leonardo DiCaprio or Adam Driver would've won. So, when they announced Joaquin Phoenix had won for best actor I screamed, hooted, and hollered and my dog who was cuddled up next to me is now traumatized by my insane excitement. I was honestly surprised and extremely happy about this win and he absolutely deserved it. His speech was another one of my favorites of the night. You can tell he's uncomfortable being in the spotlight and everyone cheering for him. He used his time to not only express his gratitude but to use his "voice for the voiceless" whether your cause is gender equality, queer rights, racism, or animal rights it's the same fight against injustice and how we all need to reconnect with the natural world and help our environment. Phoenix has been an animal rights activist and a vegan since he was a child and his passion and love for the world and for all living creatures really touched my heart. He closed with a lyric that his late older brother River Phoenix wrote, and it says, "run to the rescue with love, and peace will follow." Absolutely beautiful.
11) "Parasite" Wins Best Picture!
If you watched the award show through the end, then I think we can all agree that "Parasite" winning for best picture was one of the best moments of the night. The entire audience roared with cheers and of course a standing ovation took place. And Tom Hanks leading everyone in a chant of "Up! Up! Up! Up!" to have the lights back on the winners to finish their speech that was cut short was awesome! As soon as the lights went down you can hear the room let out a collective groan of upset. Even presenter Jane Fonda stood there waiting for the lights to come back on so they could finish. This was such a great moment in Oscar history, and everyone wanted the South Korean moviemakers to have their time that they so much deserved. The lights came back on and EVERYONE cheered as they continued to make their speeches and close the show.