Best Family Friendly Halloween short films
Timeless Halloween classics from way back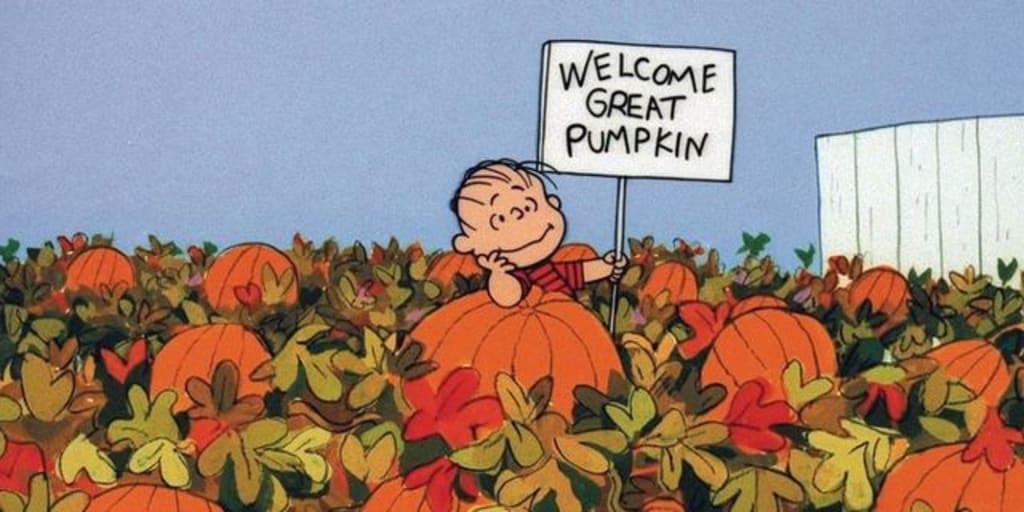 If you're feeling nostalgic, no matter how old you are and which generation, you'll appreciate these short films from the 1930s to 1980s.
1. The Haunted House (1929)
Mickey Mouse is looking for shelter on a dark and stormy night only to discover that the house is haunted and inhabited by live skeletons. He is then forced to play the organ so that the skeletons can dance. Mickey escapes the house afterwards.
2. The Skeleton Dance (1929)
Just a fun musical short of skeletons dancing with musical sampling of. Grieg's March of the Trolls.
3. The Mad Doctor (1933)
Pluto is kidnapped by a mad scientist so that he can conduct experiments on poor Pluto. Mickey runs to the castle to save him only to come across obstacles. Later, Mickey wakes up from his bed and realizes it's all just a nightmare.
4. Pluto's Judgement Day (1935)
Pluto chases every cat in his sight. Mickey scolds him for his actions, warning him that he'll "have plenty to answer for on Judgement Day". That day for Pluto has come (or so we think). He's lured to a cat cave by a cat he once again chases. There, he goes through his trail. Wits overwhelming number of evidenc, he is proven guilty. He wakes up realizing that it's all just a nightmare. The nightmare helps Pluto to change his ways towards cats.
5. The Lonesome Ghosts (1937)
Four ghosts have done an excellent job at scaring people in an abandoned house. They grew bored when there's no one to scare, so they called the Ajax Ghost Exterminator Company to scare them. Will there plan work or will it backfire?
6. The Adventures of Ichabod and Mr. Toad (1949)
The second half is Ichabod's story better known as Sleepy Hollow.
7. Trick or Treat (1952)
Huey, Dewey, and Louie go trick-or-treating. They stop by their uncle Donald Duck's house unaware that he plans to trick them. Witch Hazel witnesses the whole thing and team up with he trio to get even with Donald Duck.
A similar cartoon short for this is called Donald' Halloween Scare. The moral of the story: You better not by stingy or your nightmares will come true.
8. It's the Great Pumpkin, Charlie Brown (1966)
Linus and Lucy believes in The Great Pumpkin like children believe in Santa Claus. Linus believes that The Great Pumpkin will come alive on Halloween night. So Linus and Lucy. Stay in the pumpkin patch determined to see him while the rest of the Peanuts gang trick-or-treat and attend a Halloween party with lots of festivities.
9. Halloween Is Grinch Night (1977)
This is a dark prequel of How The Grinch Stole Christmas. Halloween is the time of year where the "Sour Sweet Wind" blows and the Grinch would make his way to Whoville to wreak havoc. A young boy named Euchariah stalls the Grinch from coming to town until the "Sour Sweet Wind" dies down. After the wind dies down, the Grinch is forced to retreat back to his cave vowing to come back on Halloween. Euchariah is celebrated as a hero for Whoville.
10. Disney's Halloween Treat (1982)
This is a compilation of some spooky Disney shorts, cut scenes from some Disney movies, and highlights of Disney villains in the early years.
11. Vincent (1982)
Vincent is a short stop-motion film about a 7 year old boy who wants to be like the actor Vincent Price, who narrates the poetry story.
12. Runaway Brain (1995)
This is the most intense and scariest short film with Disney has ever made. Good luck watching. This short features Mickey, Minnie, and Pete.
13. The Simpson's Treehouse of Horror (1991-now)
Every year in October, The Simpson's have their Halloween special. Each episodes consists of three short stories that parodies anything, anything, anything.