Bernard Cribbins Tribute
A tribute to the hugely versatile actor and singer, known for The Railway Children, The Wombles, Doctor Who and Jackanory.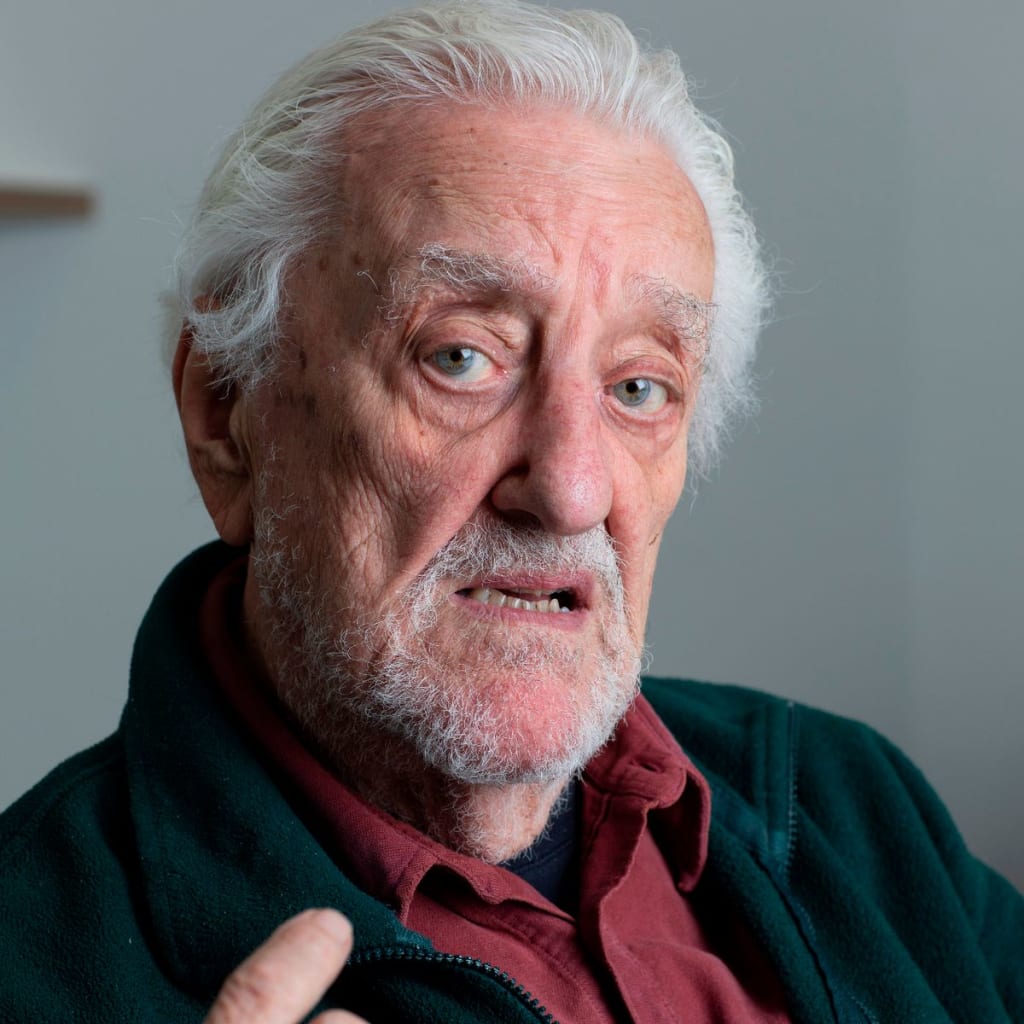 Bernard Cribbins, who has passed away aged 93.
These are words I hoped I would never have to write. I believed Bernard Cribbins would live forever - I think we all did. For pretty much everyone alive in the UK today, we all have a collective memory of Bernard Cribbins, whether it be as station porter Albert Perks, the voice of the Wombles, Donna's grandad Wilfred Mott or even as himself, reading a story on the TV. We've all seen his face, and heard his voice, and he remains an iconic figure in the world of entertainment. He could do anything from comedy, to straight drama, children's entertainment to hit chart songs, and yet more besides. He was adored by millions, yet wore this adoration incredibly lightly, and, as a result, ended up being loved even more. He remained active right up to his death, and the outpouring of sadness over his passing shows the effect he will continue to have. Below is my personal tribute to Bernard Cribbins - one of the finest entertainers this country has ever produced.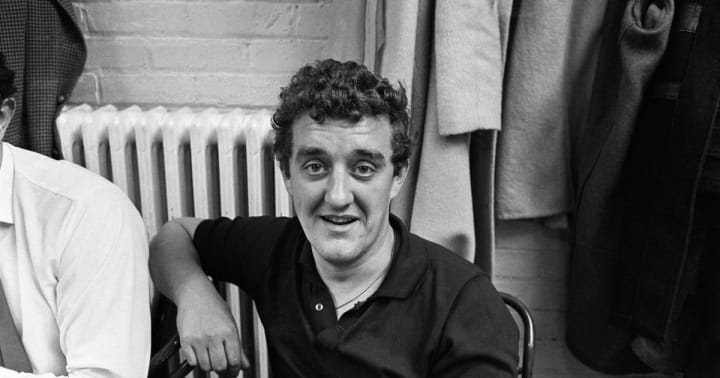 Born in 1928 in Oldham, Cribbins was the son of a factory worker and a champion 'clog-fighter', and life was pretty harsh. However, Cribbins soon found a vocation in acting. After being encouraged by his father, Cribbins left school aged 13, and a year later entered Oldham rep, which he served in for eight years. During this time, he was forced to take a year out to complete his National Service, which happened during the 1947-48 crisis in Palestine, as the British and American governments divided up the country in order to create modern-day Israel. Returning to the stage, more roles in local theatre followed, with Cribbins taking on Shakespeare and Tennessee Williams - during which time, Cribbins saw an actor playing Macbeth in a production of the same name fatally stabbed in front of him during the final fight scene (real swords had been used to save money). 1956 saw Cribbins make both his West End debut and his first appearance on British TV, and soon, he was appearing on the silver screen as well. However, 1962 saw Cribbins hit the big time for the first time: in a very surprising way. It wasn't a hit film, or a successful TV programme, or even an acclaimed stage show that endeared him to the public - but a number of novelty singles produced by future Beatles producer George Martin. "Hole in the Ground" and "Right Said Fred" got to number 9 and 10 respectively in the UK charts, and still get some airplay on radio today, particularly on BBC Radio's long-running Junior Choice. Both remain cult hits, and they made Cribbins a household name, and helped launch his career. Soon afterwards, he was finding himself in the big hit shows of the day: two roles in ITC's The Avengers and Armchair Theatre, as well as his own variety show and roles in films like the 1967 version of "Casino Royale" and two instalments of the Carry On series of films. But bigger success was waiting round the corner...
1970 saw the release of "The Railway Children" - based on the novel by E. Nesbit, and building on the success of the 1967 TV series of the same name. It was a smash-hit success, and became the ninth most-popular film at the British box office in 1971. Cribbins played the kindly station porter Albert Perks, and brought the role to life with so much love and affection, it became a defining role for the actor. And, with the film having enjoyed so many repeats through the years, it has garnered more and more fans as time has gone on. It's a film parents have introduced to their kids, and has become a children's classic. Cribbins, of course, already had form with children's entertainment: in 1966, Cribbins read his first story on Jackanory, the BBC children's series that featured a single presenter reading a story to the audience at home. Between 1966 and 1991, Cribbins read 114 stories on the show, and remains to this day the most prolific narrator on the series. And it isn't hard to see why. Cribbins had an easygoing voice, and a laid back style that invited children into the world of the story. He was able to bring characters to life like no one else, and he helped make the show the success it was, I feel. His storytelling skills made him a perfect fit for another programme that he would garner international acclaim for: The Wombles. Between 1973 and 1975, Cribbins brought to life the adventures of those eccentric inhabitants of Wimbledon Common, narrating all 60 episodes of the series, and helping to create one of the greatest children's programmes of all time. Cribbins' narration is an iconic part of the show's appeal, which, together with the animation of the Wombles themselves, have endured in the British public consciousness to this day. Cribbins remained connected to children's TV throughout his career, including a guest role in Worzel Gummidge, and a latter day role in CBeebies series Old Jack's Boat. Paired up with Freema Agyeman (another Doctor Who regular), this series saw Cribbins take on the role of old sea captain Jack, once again garnering a whole new generation of fans.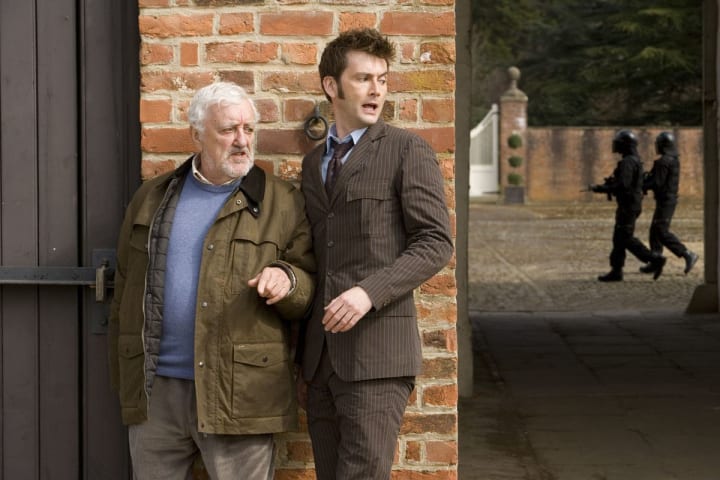 However, during this period, he was still involved in drama away from children's TV. As well as guest parts in sci-fi series Space 1999 and hotel sitcom Faulty Towers (playing the fussy spoon salesman Mr Hutchinson, who nearly gives John Cleese's character Basil Faulty a nervous breakdown), Cribbins also appeared in Alfred Hitchcock thriller "Frenzy" as pub landlord Felix Forsythe, in a rare pure straight role for the actor. While film roles dried up a little after this, he remained prolifically in demand in TV, with roles in shows as diverse as Last of the Summer Wine, Coronation Street, New Tricks and the BBC's 2016 adaptation of "A Midsummer Night's Dream", written by Russell T Davies. And it was Russell T Davies that gave Cribbins his biggest role in the 21st century, and a part that would ender him to a whole new generation more than anything since "The Railway Children" - Wilfred Mott in the revival of Doctor Who. This wasn't Cribbins' first brush with Doctor Who: in 1966, he appeared in "Daleks Invasion Earth 2150AD", a film remake of a 1964 TV serial starring Peter Cushing as Dr. Who, while a few months before joining the TV show, he starred as brutal glam rock manager Arnold Korns in "Horror of Glam Rock", a Big Finish audio produced for BBC Radio 7, and starring Paul McGann in the title role. However, Wilfred Mott was to become his most notable brush with the franchise. Starting out as a small cameo in the 2007 Christmas special, "Voyage of the Damned", Cribbins got the chance to come back for 6 more episodes in 2008 when his character was re-engineered as companion Donna Noble's grandfather. This was designed as a last minute solution: originally, it was to have been Donna's father Geoff, played by the late Howard Attfield, who appeared in this role. However, he fell ill with cancer, and, after completing work on the first episode in the season, it was clear he would not be able to carry on. So, it was decided to introduce Cribbins in his stead, and, in the process, created one of modern Doctor Who's most memorable characters and one of its most beloved. It wasn't just Donna and Sylvia who loved Wilf: it was everyone. Cribbins' sensitive and warm performance endeared him to the audience right from the beginning, and his chemistry with David Tennant, Catherine Tate and Jacqueline King was palpable from day one. And, as Russell realised the talent at his disposal, he gave Cribbins more to do. As well as more comedy (it was Cribbins' suggestion to blind a Dalek with a paintball gun in "The Stolen Earth"), Cribbins got some really meaty, emotional scenes, that allowed him to show just what a fantastic range he had. "Turn Left" contains my favourite ever Cribbins moment: when, as the Colasanto family are taken to the interment camps, he very quietly says 'that's what they said last time... It's happening again'. The pain and heartbreak is so pronounced, in such a simple line of dialogue, and Cribbins is utterly committed to what this scene is trying to do and what its saying. Wilf was such a hit with fans and the production team alike that Wilf was brought back in 2009 for David Tennant's final two episodes. Once again, Cribbins gave us a phenomenal performances, this time as the Doctor's de-facto companion, and, in many ways, stole the show. Cribbins remained connected with the show after this: often appearing at conventions where he was treated as royalty by fans, returning to Big Finish in 2019 to reprise the role of Wilf in "No Place" alongside his Doctor Who co-stars, and, only a couple of months ago, was spotted during filming for the 60th anniversary special, due to air next year. Now, that is quite the legacy.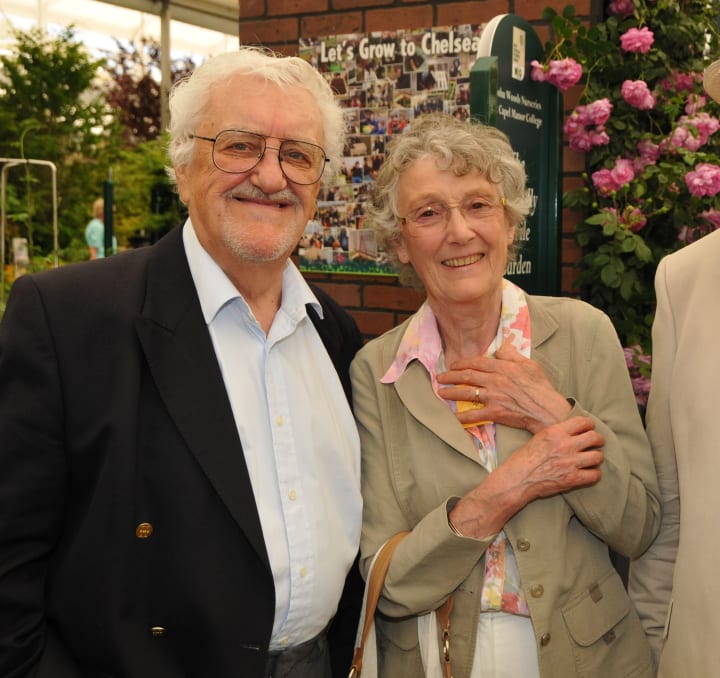 Bernard Cribbins was, without doubt, a national treasure. Quite often nowadays, that phrase is banded around far too lightly. However, in the case of Bernard Cribbins, it was well deserved. With a career that touched the lives of millions in the United Kingdom and beyond, he has a legacy that will always be remembered, whether it be for his storytelling abilities, his kindly porter, his cuddly granddad, or even just as himself - a thoroughly decent and lovable person by all accounts. A finer man it would be hard to find - so thank you sir, for all the warm and wonderful memories, and my condolences go out to his family and friends. Rest in Peace, Bernard Cribbins.
"Every night..., when it gets dark, and the stars come out... I'll look up at the sky, and think of you." Wilfred Mott, Doctor Who.
Bernard Cribbins - 1928-2022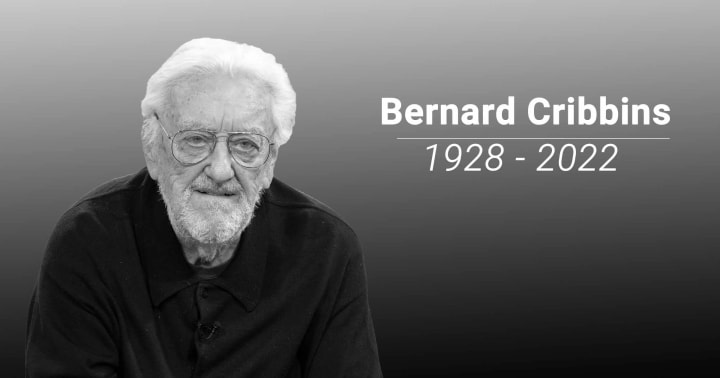 All pictures copyright to their respective owners. Thank you very much for reading.
celebrities
About the author
25. Fan of Doctor Who, Blake's 7, The Prisoner and more old-fashioned TV. Reviewer, wannabe writer and general twit.
Reader insights
Be the first to share your insights about this piece.
Add your insights