Beavis And Butt-Head Are Back
And They're Going To Ruin Science Fiction For Ever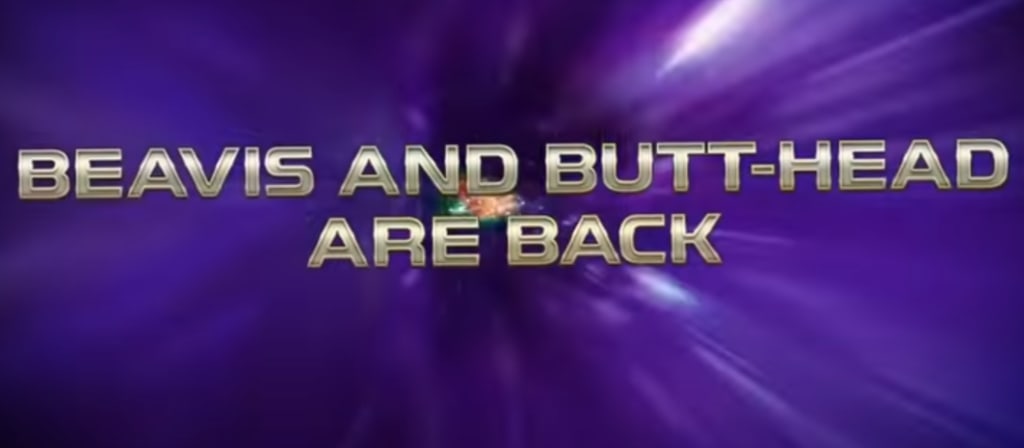 Screenshot By Author
Beavis And Butt-Head Return
Fans of apathy, stupidity, lowbrow humor, and failing to get a girlfriend are in for a treat! Beavis and Butt-Head are back on the screen.
Beavis and Butt-Head are pioneers in adult animated entertainment. The show, created by Mike Judge, is being revived again and has an initial two-season order scheduled to be released on Paramount+.
"After a 'creative' judge sentences them to space camp, a black hole sends our adolescent heroes 24 years into the modern future where the duo misuse Iphones, embark on a quest to score and become targets of the Deep State."

— IMDB synopsis
Mike Judge's iconic misfits will return with an international premiere on Paramount+ on Thursday, June 23rd. For the first time in over ten years, fans of the sophomoric humor and short video clips will be treated to the magical words of "The Great Cornholio."
The new film could easily, "Sit atop all future lists of the Dumbest Science Fiction Movies Ever Made," said Mike Judge when asked about the film dipping its' toes into science fiction.
Other Sci-Fi Movies That'll Look Better Now
It's not just good news for the fans of Beavis and Butt-Head. Those lovable horn-dogs couldn't get a girl if they were in a whore house with Donald Trump's wallet. But, they're about to make a lot of other failed sci-fi movies look better by comparison.
Green Lantern. Ryan Reynolds nearly didn't do another comic book adaptation after the dismal experience he had with Green Lantern and how poorly it did with even die-hard Marvel and Lantern fans. For the longest time, this was considered the worst origin story in the MCU. That was of course, until Morbius.
Left Behind. Nic Cage's Left Behind was so bad it barely got noticed as existing. A small group of survivors left behind after millions of people vanishes means the world is left in chaos and destruction. This might step up a notch after the release of Beavis and Butthead do the Universe. But, I can't wait to hear Beavis crack-wise about the "black" hole.
The Adventures of Pluto Nash. Eddie Murphy was once a huge box office draw, but "The Adventures Of Pluto Nash" might as well have been his Last Action Hero. Much like Swarzenneger, this was such a misfire that for a while it wasn't a mere box-office bomb, it was the death star and Alderan was Eddie's career.
Jason X. Fans love Jason Voorhees and they'll watch him anywhere, or so producers thought. This outing for the beloved, hockey mask-wearing, serial psycho was enough to kill the allure of future movies, including the failed reboot of the series. Perhaps our bumbling duo, Beavis and Butt-Head can run into Jason in space and hash out which movie is the worst sci-fi film of all. They might give his trip to space a bump up or two in the ratings.
Species II. There's something to be said for a good-looking blonde woman on the prowl. But, this wasn't a movie worthy of a sequel. It was the same rehashed idea we've seen before. Instead of taking care of the problem the first time, they cloned another one and kept it around to study. Who didn't see that going wrong? If Beavis and Butthead are looking to score, maybe this is their place to do it. Bump Species II up a couple of spots in the ratings and call up Natasha Henstridge.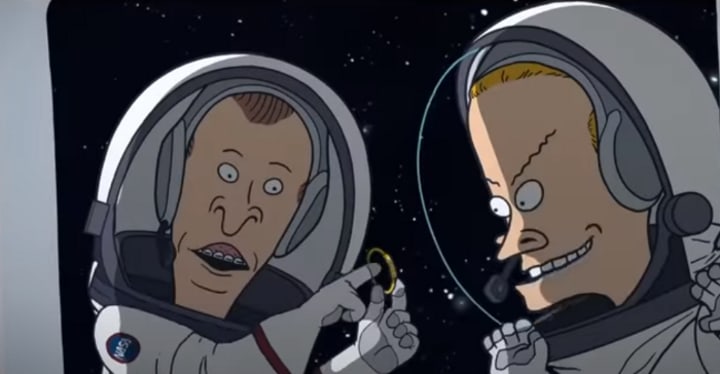 Conclusion
Of all the reboots and re-envisionings of movies and television series, this might be the most exciting one that I've seen yet. Beavis and Butt-Head are iconic. Without heavy metal music videos, it's been reported they're going to make fun of social media, specifically Tik Tok. What are your thoughts on the return of Beavis and Butt-Head?
entertainment
About the author
I have always enjoyed writing and exploring new ideas, new beliefs, and the dreams that rattle around inside my head. I have enjoyed the current state of science, human progress, fantasy and existence and write about them when I can.
Reader insights
Outstanding
Excellent work. Looking forward to reading more!
Top insights
Easy to read and follow

Well-structured & engaging content

Excellent storytelling

Original narrative & well developed characters

On-point and relevant

Writing reflected the title & theme
Add your insights