Batwoman: Reviewing OG Poison Ivy's Debut
Batwoman's third midseason premiere introduces us to the original Poison Ivy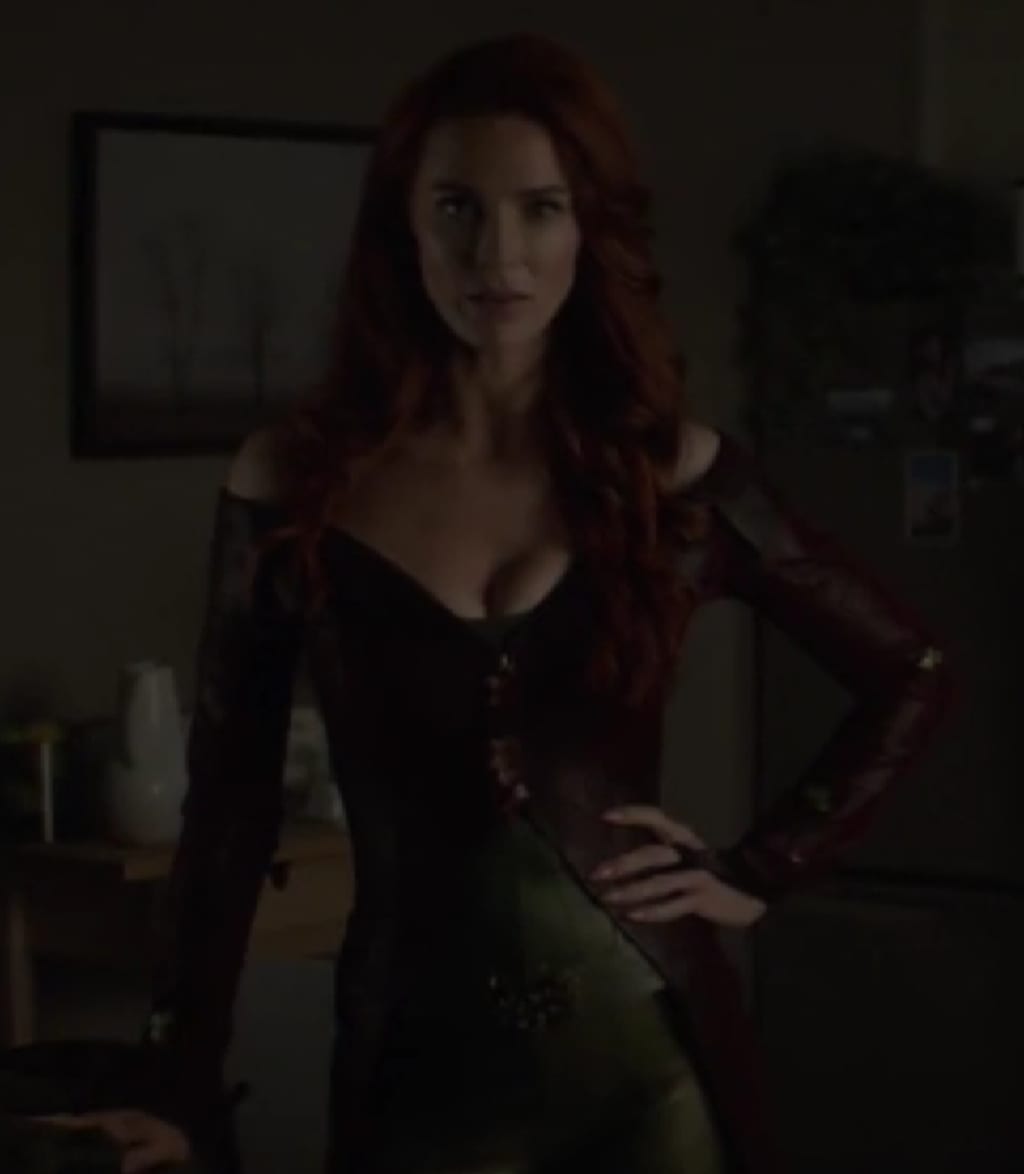 Bridget Regan's anticipated debut as Pamela Isley, aka Poison Ivy
The New Year means the return of a plethora of TV series, and that included the CW's Batwoman, which left off with quite a cliffhanger. As we all know, fans were teased with the appearance of villainess Poison Ivy during this current season, as the final moments of Season Two saw her vines crawling out of nowhere. We would see the vines get to Mary Hamilton during Season Three, and in the episode, "How Does Your Garden Grow?," Mary turned heel and became infected by the vines, leading to the beginning of her transformation into another Poison Ivy. The midseason finale, "Pick Your Poison," saw Mary fully embrace her heel persona while bonding with Alice, with the final moments seeing her complete her metamorphosis into Poison Mary.
As advertised, the midseason finale, "Trust Destiny," gave us the OG Poison Ivy herself, Pamela Isley, as it began with a flashback of Renee Montoya coming face to face with her beau, which resulted in her partner being attacked. Renee has voiced her heartbreak and anguish in earlier episodes over losing Pam to her deranged obsession, and we see flashbacks of that conflict in this episode. The second of the flashbacks reveal that Pam had plans to destroy the Gotham Dam, and she pleaded with Renee to join her journey to save, in Pam's words, "those that have no voice." We see a passionate kiss, followed by Renee injecting her girlfriend with what was identified as a dessicant serum.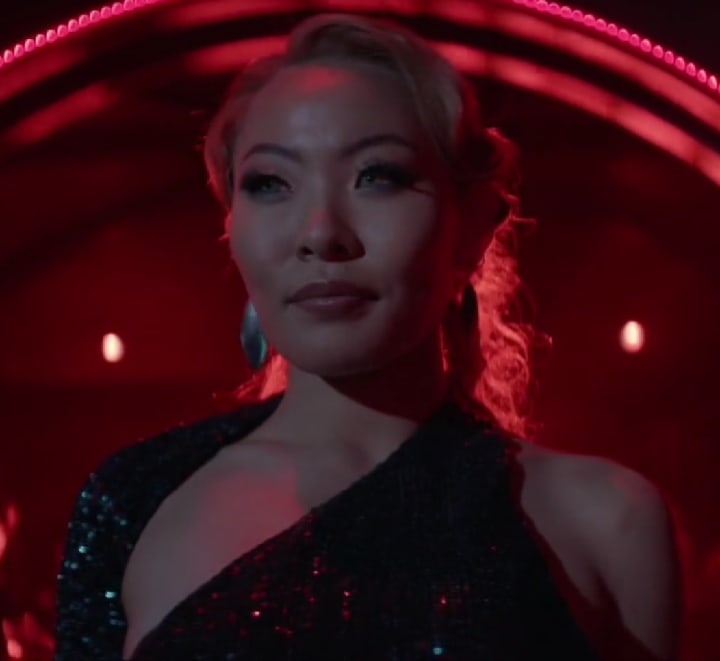 Renee's plan was to use the same serum to cure Mary, though Ryan was against it, as she knew what "dessicant" means, but she would reluctantly agree to participate. Speaking of Poison Mary, we see her and Alice in a lavish hotel, where they ran up a massive bill ($8000!), though Mary uses her mojo to talk her way out of it. She also boasts over the fact that she had become Ryan's obsession after being ignored prior to her villainous turn, and later in the episode, we see Mary make a very fabulous entrance at Marquis Jet's (the Joker copycat) club, where they share a dance while Mary makes an arrangement and whispers something into Marquis' ear.
Ryan, Renee, and Sophie learn that Mary's at the club, leaving Ryan (as Batwoman) to deal with her friend-turned-villainess after getting the serum from the desiccated Pam. Ryan is about to inject the serum in to Mary, who vents that Ryan had no clue what it could do to her, but they are interrupted by Marquis, who was holding Luke at gunpoint. The confrontation revealed that Mary told Marquis: that Ryan was Batwoman and Luke was Batwing, with the evil Mary claiming that she had no choice but to out them. Mary gets away, but she vents to Alice that even in her evil form, she was deemed irrelevant to Ryan and the others, while stating that all she wanted was for Ryan to deem her as powerful.
Speaking of Alice, she gives some damning intel about Renee to Sophie, who reveals it all to Ryan and Luke: Renee deceived them all. First off, Renee claimed earlier that Ryan had the Joker's joy buzzer--Renee had it all this time and was falsely holding it over her head, which led to lie #2, Renee's true game plan: to find Pam and free her, which she does with a kiss, and as the final scene showed, both of them were gone.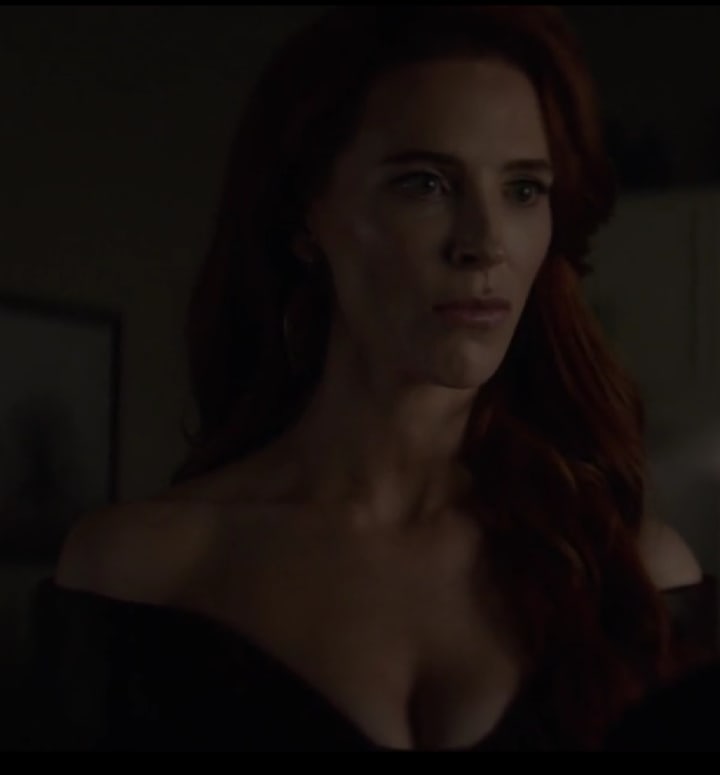 OK, I just want to say how much I beamed over the news about Bridget Regan playing Pamela Isley/Poison Ivy. This role was made for her because Regan's done the villainess thing a lot in her career; she just has a natural look. No surprise, Regan shined in her Batwoman debut, especially in her scenes with Victoria Cartagena's Renee Montoya. In addition to Regan's debut, this is Episode 3 of the Poison Mary arc, and it was quite gripping emotionally. As we saw in the earlier two episodes, while Mary's heel turn may have been caused by the vines, it was also motivated by feelings of being ignored by those she considered friends and even a second family. We saw Mary double down on that feeling in her last scenes, and as we have witnessed, the more she latches on to this, the deeper down the proverbial rabbit hole she will go.
In next week's episode, the two Poisons band together! Thank you for reading my review! Click the heart if you liked it, and click "subscribe" if you really loved it and want more stories like this. Tips and pledges are also appreaciated, as they help me with writing material like this, but there's no obligation.
For a look back at my story about Mary Hamilton's heel turn, click here!
tv
About the author
Born on March 18, 1985. I am an avid fan of sports and wrestling, and I've been a fan of female villains since the age of eight. Also love movies--especially comedy and horror--and among my favorite TV shows are The Simpsons and Family Guy
Reader insights
Be the first to share your insights about this piece.
Add your insights