Barbie Gets More Inclusive with Wheelchair-Using Doll
It's true! Barbie is adding THIS new model to its ranks in an attempt to move toward inclusivity.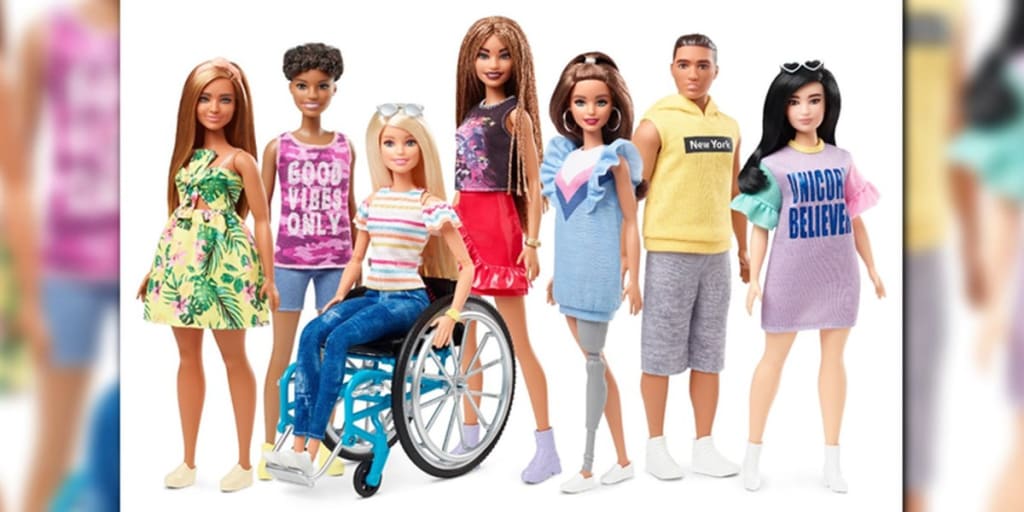 Despite general misconception, the powerhouse in toys, Mattel, better known as the company responsible for Barbie dolls, has been working diligently to position themselves as a much more inclusive company.
The American toy company has made it clear that its line of Barbie dolls hasn't always reflected the complexities of humanity, and it's vowed to make a difference over in the last number of decades.
Since the birth of the well-known tall, slender, and blonde Barbie model, Mattel has made distinct changes by adding more skin colors, body shapes & sizes, and hairstyles.
Now? It's about to do us all one better. In 2019, Mattel has released notification that it will add a wheelchair-using model to its collection.
By adding this model and others, Mattel has taken a massive step towards inclusivity.
Along with the new wheelchair model, a brand new Barbie model with a removable and exchangeable prosthetic leg will also go to market. On February 11, the additions were announced as going to become a part of their Fashionista line.
While this decision is massive for those with physical divergences, it's also massive from a brand impact perspective.
Kim Culmone, the Head of Global Design for Barbie wrote to Elite Dailythat the overall brand impact would allow for kids to see a variety of different images at a young age and urge the sense of inclusivity forward, and earlier.
What's more, the brand has recently added cultural reflections to their roster of dolls, featuring a doll sporting a hijab and another donning an authentic saree.
The brand that's had an insurmountable impact on societal norms in fashion, beauty, and body type for the last 60 years, has long reflected relevancies of culture.
While this has always been a key ingredient to their own success, Barbie quickly realized that it was missing plenty of reflections.
There focus now is to become the most relevant by becoming the best diverse and thus, the most relatable & visible.
Now, children with and without diverse physical capabilities will see and know a brand of great historical merit that celebrates and includes all shapes, sizes, and physical abilities.
The impact on their brand identity will surely be great, but it's noteworthy that the impact on our culture and youth will be far greater.
But haven't we seen this before?
In announcing its newest additions, Barbie also showcased its current diversity statistics. Currently, the Fashionista Line at Barbie currently has 11 skin tones, multiple body types, and 18 different hairstyles.
The truth is that the brand has actually made a significant effort to diversity and involve in its lifetime. In fact, the wheelchair model due to debut this year is actually the second of its kind.
In 1997, Barbie released a wheelchair model that aimed to do much of the same during that time as well.
Toys "R" Us and Mattel christened the doll "Share-a-Smile Becky," Barbie's best friend.
In its highly successful debut in the '90s, the then wheelchair model was soon after taken off the shelves when it was discovered by consumers that the Barbie Dream House was not actually wheelchair accessible.
Many spoke to the problematic nature of releasing a doll that featured a physical disability without an accessible and inclusive world built for her.
This time around, Barbie and Mattel are taking no chances, and have long since dedicated whole departments to the research and product developments of the fictional characters they produce in order to reflect an incredible non-fictional world.
The new members of the Barbie family will reportedly hit the stage during the fall of 2019!