'Avengers: Endgame': #ThankYouAvengers
From 'Iron Man; to 'Endgame,' I Am Grateful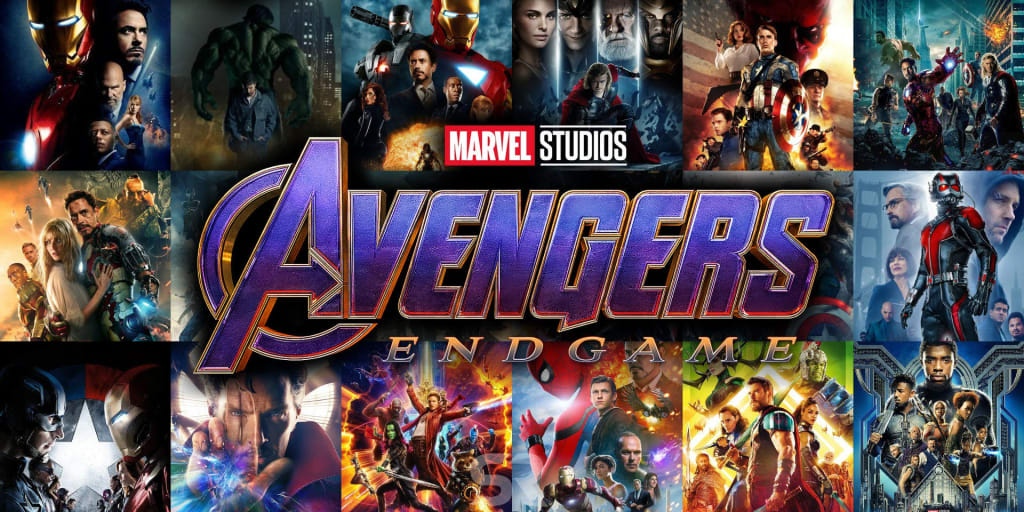 Source
WARNING: There may be some spoilers ahead.
Avengers: Endgame was the culmination of over 10 years, and 22 films, and I, for one, am grateful. I hate to say it, but I have not seen all the movies in the #MarvelCinematicUniverse. This might make me a relative heathen to #Marvel fans, but hear me out.
The #MCU has been a godsend to me as far as my kids are concerned, particularly my oldest. She fell in love with all the Marvel movies, particularly the latest iteration of Spider Man, and has insisted that we see every single film, either in the theater, or at home. She refers to Robert Downey Jr as RDJ a good lot of the time, and her gaze lights up when she talks about any of the movies.
She, like so many others have, she has been emotionally invested in this universe virtually since she was old enough to understand it. She was, after all, only four years old when Iron Man, the film that started it all, bowed in cinemas, and blew everyone's mind.
For my part, I couldn't quite understand how everything was connecting together at first. It didn't take me too long to figure out that the post-credit scenes became key to figuring out some of the mystery about how things were going to ultimately flow and become this huge, interconnected universe. Like so many others of my generation, I'd only ever seen a cinematic world where you got one, or maybe even two, sequels.
Then, the Marvel Cinematic Universe came along, and pretty much blew the doors off of the establishment.
While I am, by no means, as well versed in all things cinema as I perhaps would like to be, it's probably safe to say that the worlds developed by the MCU have been pretty much without parallel. To be sure, Kevin Feige and the others who make the decisions about the movies in the Marvel world are drawing heavily upon the source material that the likes of Stan Lee and Jack Kirby, among others, helped create, but as far as the realm of movie making goes, the 22 films, and 10-plus years of creation that these films have gone through, will be without its peer for some time.
Unfortunately for fans of the franchise, there have been no announcements about future Avengers movies, and to be sure, Endgame pretty much made it clear that this was the end of an era. However, Disney CEO Bob Iger said last year that the Avengers shouldn't be counted out just yet.
"I'm guessing we will try our hand at what I'll call a new franchise beyond Avengers, but that doesn't necessarily mean you won't see more Avengers down the road," Iger said, according to The Hollywood Reporter. "We just haven't made any announcements about that."
While Endgame continues to decimate the global box office–it's already smashed the $1 billion opening mark, having earned $1.2 billion and counting in five days in the global box office, according to CNBC–Disney Chief Financial Officer Christine McCarthy noted that part of the challenge with films like Endgame, and its predecessor Infinity War is the sheer scope of the cast, and the production itself.
"Because of the size of the cast involved and the cost of the movie, the scale, the magnitude, while this film is going to be very profitable, it may not be on the same return level as some of the other films, because of the sheer scale of it," she said last year.
The fact of the matter is, we probably won't see another film like Endgame anytime soon. What was particularly interesting about the film was that it was far more than just an action movie set in a superhero universe. There was a lot of emotional heft to the film, and not just because it marked the end of an era. I am not usually one to cry at movies, yet there were a couple of times where I very definitely welled up, and got a huge lump in my throat. While Endgame marked the end of an era, its actors–Chris Evans, Robert Downey Jr, Chris Hemsworth, Mark Ruffalo, Scarlett Johansson, Jeremy Renner, Chadwick Boseman, Tom Holland, Anthony Mackie, Zoe Saldana, Pom Klementieff, Karen Gillan, Don Cheadle, Tessa Thompson, Gwyneth Paltrow, Danai Gurira, and all the others–were far more than heroes focused on saving the universe. They gave their respective storylines the humanity needed to show audiences that Endgame was far more than just an action movie.
So, #ThankYouAvengers for one of the most entertaining, thrilling cinematic adventures I've ever been on. You'll continue to have my kids and I hooked for some time to come.