Aunt Bee was the heart of The Andy Griffith Show
Frances B character was beloved in Mayberry and by fans but off screen she despised the role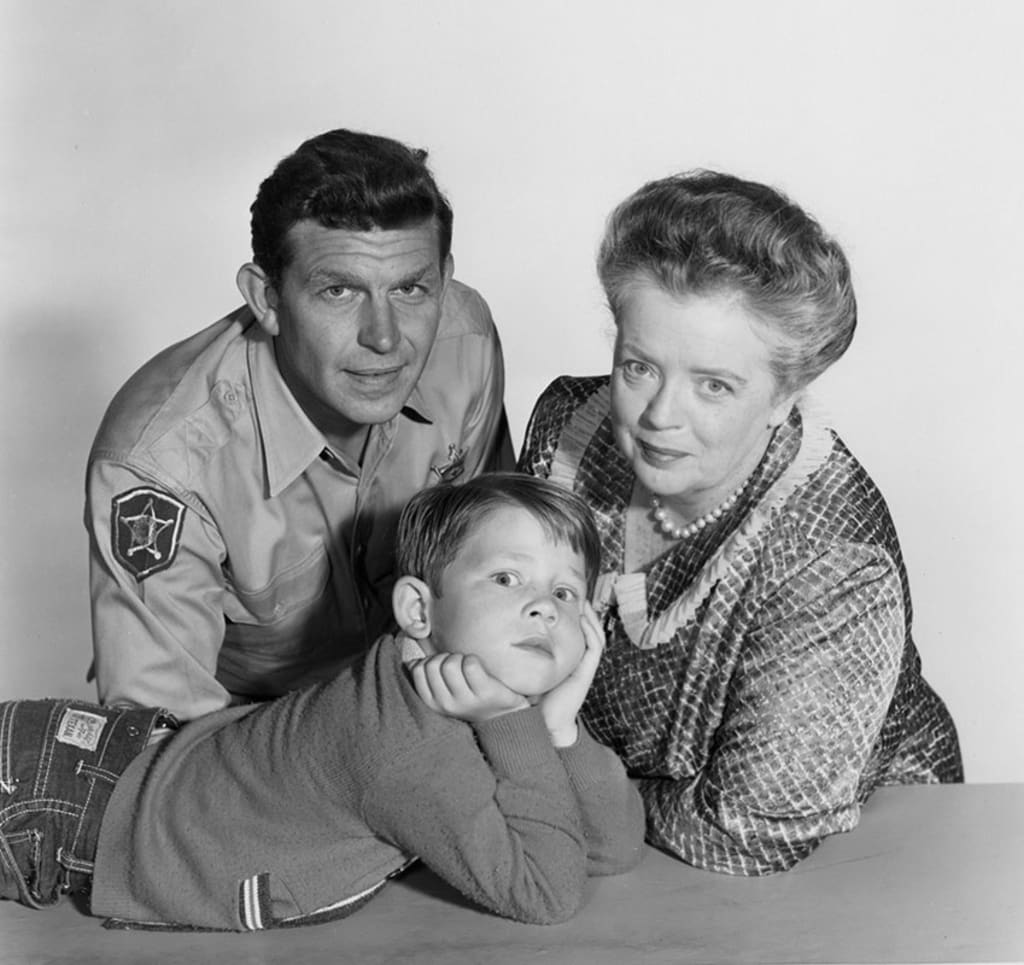 The Andy Griffith Show ran on CBS from 1960-1968 and Aunt Bea was the only original character who transitioned to the spin-off Mayberry RFD, where she remained for two seasons. Aunt Bee Taylor arrived in Mayberry after Andy Taylor's (Andy Griffith) maid got married and left town. In this first episode, Opie Taylor (Ron Howard) did not care for his great aunt but by the end of the program, a bond was formed that lasted for eight seasons.
Aunt Bee was portrayed by Frances Bavier who was born in New York City on December 14, 1902 and died at home on December 6, 1989 shortly before her 87th birthday. The cause of death was heart disease. Bavier's original plan was to become a teacher after attending Columbia University. She got her start in show business in vaudeville and later worked on Broadway. In 1925 after graduating from the American Academy of Dramatic Arts Frances was cast in the stage comedy The Poor Nut. Her first big break came in the original Broadway production of On Borrowed Time. She later appeared in the Point of No Return with Henry Fonda.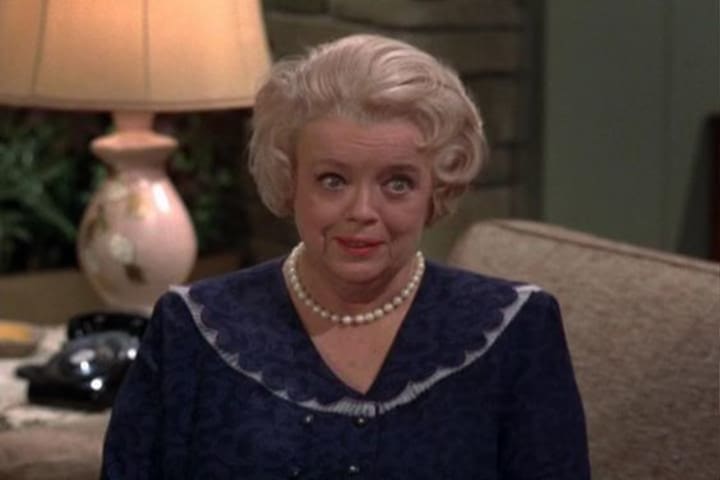 Bavier played a range of supporting roles on television series which include: The Eve Arden Show, The Lone Ranger, Dragnet, Alfred Hitchcock Presents, and Perry Mason. She appeared in more than a dozen films including. The Day the Earth Stood Still, Benji, The Bad Seed, and It Started with a Kiss. The actress played a character named Henrietta Perkins in an episode of Make Room for Daddy, which featured Andy Griffith as Andy Taylor and Ron Howard as Opie Taylor. This episode is what led to The Andy Griffith Show, and Bavier being cast as Aunt Bee.
Aunt Bee was seen as the mother, grandmother or aunt that everyone wanted to have. The way she fussed over Andy and Opie was heartwarming. Bavier, like other actors before and since had a love-hate relationship with her most famous character. She was a New York City actress and believed her dramatic talents were being overlooked by working in the series. It has been reported that Bavier was easily offended on the set of The Andy Griffith Show and the production team had to approach her cautiously when a need to communicate arose. When watching episodes of the iconic series who would ever have thought there was this type of behind the scenes drama?
Andy Griffith is said to have once admitted that at times he and Bavier clashed during the 8 year run of the series. On-screen there seemed to be nothing but love between Sherrif Taylor and his Aunt Bee. According to The National Enquirer once reported that France Bavier had said she was ignored by Andy Griffith after the series ended and this is why she did not take part in the movie Return to Mayberry. Other reports implied she simply wanted to leave Aunt Bee in the past.
On November 27, 2003, Griffith was a guest on Larry King Live and told the talk show host that Bavier had phoned him four months prior to her death and apologized for being "difficult" on The Andy Griffith Show. In an interview with Bill Ballard for Carolina Camera Bavier shared that "it is very difficult for an actress ... to create a role and to be so identified that you as a person no longer exist and all the recognition you get is for a part that is created on the screen."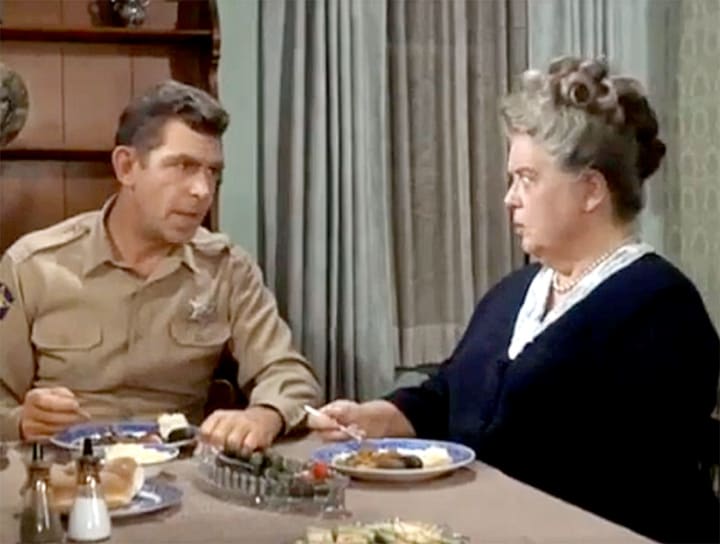 It sounds like Bavier wanted to be recognized as an actress and not just for portraying Aunt Bee. Adam West was known as Batman until he died but he embraced it rather than run from it. Other actors have said they no longer wanted to be associated with a particular character and wanted to be recognized for their body of work. Bavier was obviously the latter. In 1967, Frances won the Primetime Emmy Award for Outstanding Performance by an Actress in a Supporting Role in a Comedy.
Bavier retired from acting in 1972 and bought a home in Siler City, North Carolina. Early in her career, Bavier had a brief marriage to Russell Carpenter but never had children. A 1981 article in The Courier-Tribune revealed how the actress spent her time after retirement. According to Chip Womick, a staff writer for the paper "Bavier enthusiastically promoted Christmas and Easter Seal Societies from her Siler City home." The actress also often wrote inspirational letters to fans who were seeking her autograph.
Bavier left a $100,000 trust fund for the police force in Siler City, and every December the interest is divided between the roughly 20 employees as a bonus. The actress was described as living a quiet, low-key, and sparse life in her later years. Her body is interred at Oaaskwood Cemetery in Siler City her headstone includes the name"Aunt Bee", and the inscription, "To live in the hearts of those left behind is not to die." Aunt Bee indeed lives on as The Andy Griffith Show has not been off the air in 61 years as of this writing. It is a beloved television program and Aunt Bee like all the characters will remain in the hearts of those who have enjoyed them for six decades.
About the Creator
Cheryl is a widow who enjoys writing about current events, soap spoilers and baby boomer nostalgia. Tips are greatly appreciated.
Reader insights
Be the first to share your insights about this piece.
Add your insights