Armenian TV Personality: Louisa Sharamatyan Empowers Women
Louisa Sharamatyan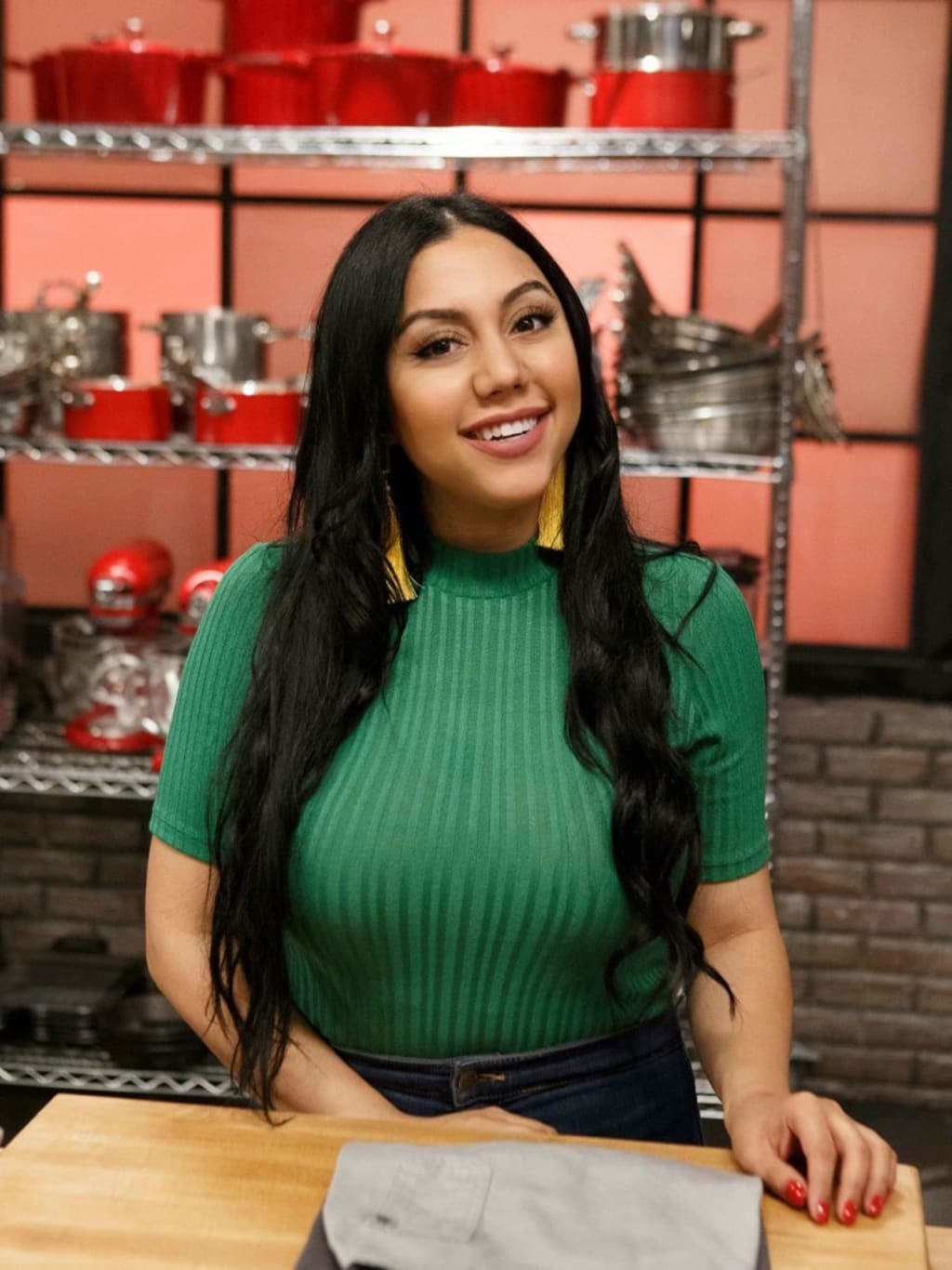 Louisa Sharamtayn is an anthropologist and talkshow host who has been on the screens in front of millions appearing on TV Shows in Hollywood and Dubai. She always had a knack for entertainment and knew that she wanted to be on the big screen at an early age. When she attended college at California State University and earned her Bachelor's Degree in Sociology.
She started taking hosting classes with Marki Costello to get her feet wet. She started hosting After Shows at Afterbuzz TV, Afterbuzz TV is an online broadcast network that specializes in after show podcasts for every TV show. It was created by Maria Menounos and her husband, Keven Undergaro. Since then, she started to network like crazy just so she could get back to her love of hosting. She began hosting red carpet coverage and press junkets for FABTV.Com which is where she picked up everything she knows today about red carpets and the art of interviewing. She met some incredible people working for FAB TV such as: Robert Deniro, Al Pacino, Steven Zaillian, Martin Scorsese, Quentin Tarantinol, Brad Pitt, Leonardo Decaprio, Rosario Dawson, and she even got to take a selfie with Morgan Freeman.
She is so grateful for everything that has come her way. She started meeting different producers that needed red carpet hosts and then it all escalated from there. She started front running red carpets for Dubai TV, a phone app called 360 VUZ which is based in Dubai. She also was chosen to be on a reality show for Food Network… called Worst Bakers in America which was a blast. She is evolving in this small town called Hollywood. She has a lot of ideas about producing and writing films and TV shows.
Hi Louisa & Welcome To Vocal Media!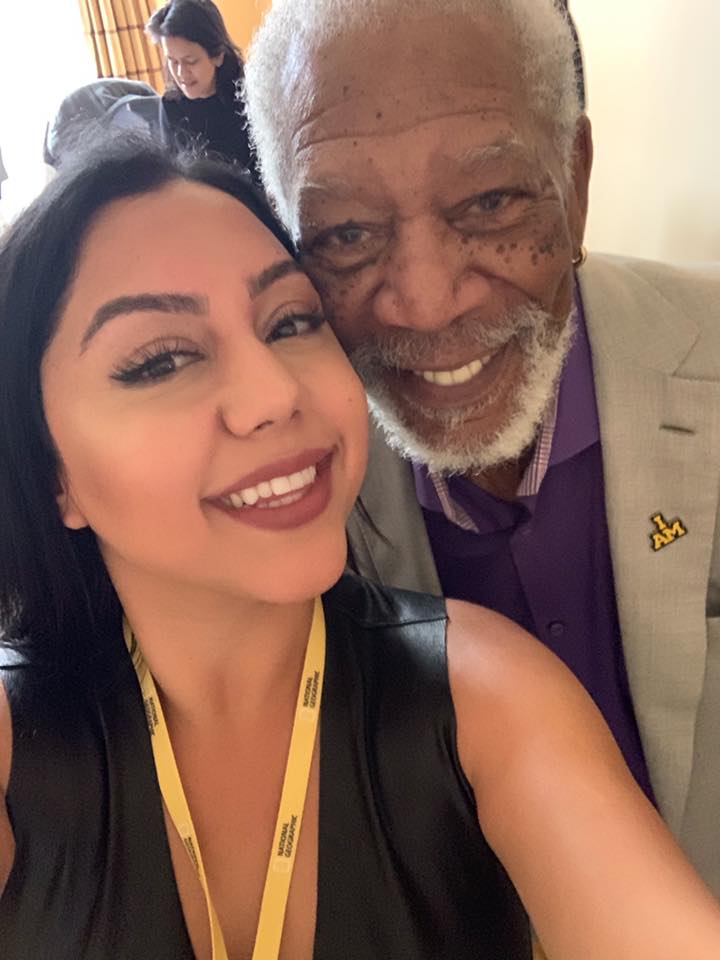 What has been your greatest moment on television so far? Give us details?
My greatest moment on TV was on the show "Worst Cooks in America" on Food Network. I had the honor of making my favorite Armenian dish, "Tolma" which is stuffed grape leaves. My castmate asked what I was making and I told him that this is a very traditional Armenian dish that is very popular in the community. I had the chance to express my true self and my parents were so proud that I was representing our homeland and food on national television. Food plays a big part in the Armenian culture and heritage. I am a child of immigrants and they came here for a better life, future, and opportunities. Food Network has truly welcomed and embraced my culture and love for Armenian food.
I have another great moment that I would love to share. I was asked to co-host a LIVE charity concert event for Tovmasyan Charitable Foundation benefiting the fight against Covid-19 in Armenia and to support the healthcare system by providing the necessary equipment and medications. This aired LIVE all around the world... including France and Russia.
What was the hardest moment or obstacle you had to overcome in your career?
To actually have the confidence to arrive at the point that I knew I wanted to become a TV personality, host and red carpet correspondent. I had to go through a few career paths to finally arrive at this one, and it is a necessary journey that we all need to take. This was always my passion ever since I was a little girl. I love anything that has to do with television, films, and production. It makes me come alive. You first need to find out what you don't want to do. It's been beautiful few find my voice in a male-dominated world, especially in the entertainment industry. I have so many interests and my creative juices overflow all the time. It's a challenge to take a step back and focus on one thing. I am proud that I found my voice and actually voice my opinions. I had to also work on having a very strong mindset because nothing in this industry is overnight. You have to keep your vision alive and keep grinding at it daily. It's okay to be rejected, that is part of the process. When people ask if the entertainment industry is something they should pursue, I always say that it's not going to be secure and steady for a while. A lot of us start off as freelancers, working a few gigs until we land something consistent. There are also those who love being a freelancer and do not want the traditional hours and commitment of a standard job. You have to do what's best for you and your soul. The key is to love the journey more than the destination.
Who is your idol?
Jennifer Lopez. I love how much she loves to love and be a true example of a woman that can have it all. She is so authentic in her life, having failed relationships and marriages and always so open about it all. She does not take 'NO' for an answer. She has so much confidence and a lot of women can learn a lot from her in many ways, She is a minority like me and she embraces her family, culture, and heritage.
What was your favorite TV show growing up ?
Growing pains on the Disney Channel. I loved watching Kirk Cameron and Leonardo Dicaprio. I would watch this show every day after school. I learned so much about a healthy family dynamic. Another favorite growing up was "Family Matters.". My brother and I loved that show. Steve Urkel is a character that is still celebrated today.
As an Armenian woman, how have you had to deal with diversity in Hollywood?
Being middle eastern in Hollywood definitely has its challenges. I don't look like the typical woman on television and I am so proud of that. I embrace my curves and my dark features. I am grateful to work for a network that welcomes and celebrates diversity such as FoodNetwork. Afterbuzz TV and FabTV. Compared to decades ago, Hollywood has truly improved for the good; however, the work is still not done. There are several steps that still need to be taken to fully accept and promote diversity, but we've come a long way.