'Are You The One?' Season 7: Singles Drama Makes for Good TV
Looking for Love and Attention Under One Roof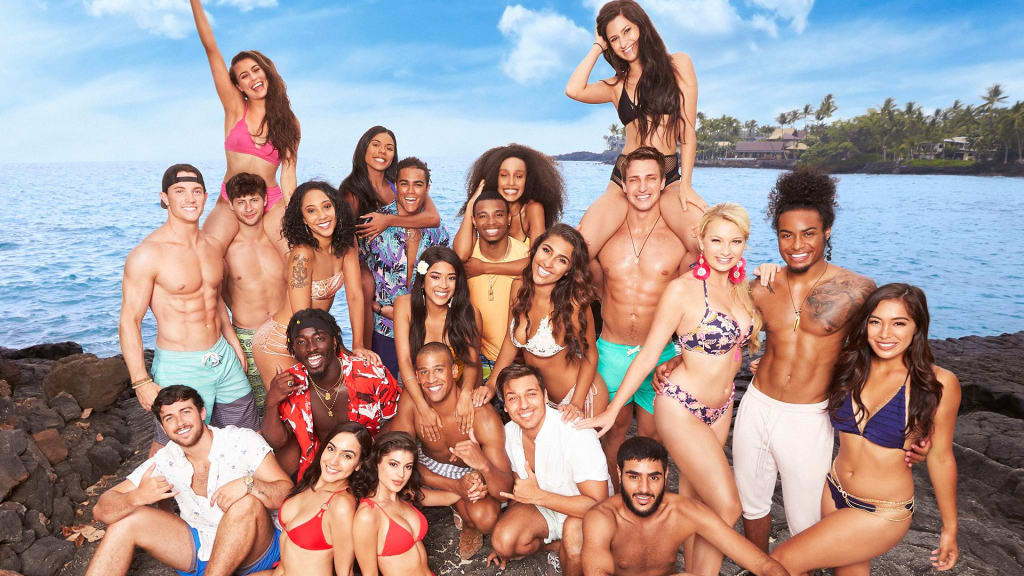 You probably were still around when MTV was all about the music videos, showcasing the staples of the music industry and the new vibes they were bringing to our culture. Nowadays, MTV shows today's music videos early morning time and the rest of the time it is all about the drama. I am one to steer away from real life drama but when it is on the screen, I can not help but grab a bowl of popcorn and get sucked into the drama of others. Is it just me or can you help and change programming?
A few weeks ago out of boredom I found last season of MTV's Are You The One? and with nothing better to do I went through the whole season eager for the new one, out now. The concept of the reality competition show is simple: twenty two singles (eleven men and eleven women) are put in a house in a gorgeous destination, which changes every season, and are challenged to leave their toxic relationship habits behind in order find their perfect match. They have ten weeks to pair up with who they believe is their perfect match and if they can figure out who the matchmakers paired all eleven couples with they win $1,000,000. Each week they have a ceremony hosted by Terrence J where each pairing puts their hands on these screens that are linked with the algorithm the matchmakers used based on each person's personalities. After all the couples scanned their hands into the program the group awaits for the beams to shine through the sky signifying each perfect pairing sitting together. The only catch is the group does not know who are the ones sitting with their perfect match.
Now all of the single individuals in the house either cheated on their previous partners, are okay being a side piece, have low confidence in themselves to speak with someone they find attractive (i.e., the shy guys) or have other reasons for why they are unable to find lasting love. Each week there is an opportunity for four singles to go out of the house on dates to get to know each other better. Last season, men and women traded off weeks to win a date with a person of their choice but this season the game changed with a random roulette selector picking four singles for a group date. In my opinion, I think switching both methods throughout the season is better than just having it one way because it gives potential couples the opportunity to go into the truth box. The truth box shows up every week and the rest of the house gets a vote on who, from the date, they want to go see in there in order to get closer to helping the whole house find their perfect matches. The couple either gets no match and goes back into the house to try again at love or, if they are lucky and smart, get perfect match and have some quality alone time in the honey moon suite. Last season, the singles did a terrible job and got no matches until the last week. This season, there are no confirmed matches and with the new random roulette method I do not see how they can find perfect matches quicker but it is television after all.
Are they really looking for love or is the money the true incentive for finding their perfect match?
The million dollar question in everyone's mind, but let us be honest we probably already know the answer.
In today's day and age, the young adult community are using apps to find some type of connection and often times it does not work out. Why? We base our swiping on looks and have a short span when trying to get to know their personalities when following up with connections. In this house, away from technology and all the swiping, singles use the good old method of face-to-face interaction to get to know one another. Most singles at the beginning of the season express their interest in finding someone worth their while but it is harder to break an old habit than it is to create a new one and that is where MTV finds captivating television content.
In only a week, or even a day, a few of the singles pair up off the bat with people they think are their match based primarily with people they usually gravitate to outside in the real world—recipe for disaster. In this season we find ourselves with a particular woman whose jealousy takes a strong hold of her and she goes crazy in minutes. Her insecurity and attempt to hold a man by her side is off the charts and the man is good looking but admits to love being the center of attention because life with no drama is boring. Their drama along with other couple's dramas shows how committed everyone is to chasing for one specific person instead of opening their eyes to everyone available to them.
From previous seasons only a handful of couples stay together for years, some get married and others even have children from their loving relationships. In last season's perfect matches there were no promising pairings capable of lasting long since after the show finished and everyone worked together to win the money, most admitted to hooking up with someone else and a few of those were behind other people's backs. Ouch. But in the end, everyone is happy with money in their bank so who cares. This season may be no different from the last with everyone having their eyes on the money and their hearts locked on a never ending cycle of toxic relationships. It makes for good television and it just keeps getting better with every coming week.