Are You Okay Bo? —— Bo Burnham: Inside Review
Possible Spoilers Ahead!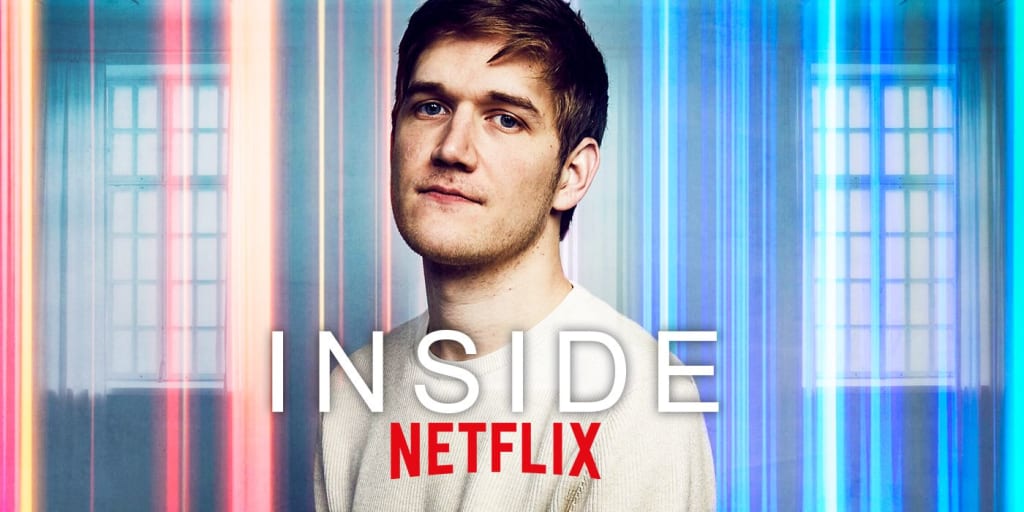 Bo Burnham has always been an out-of-the-box comedian. His use of music and sketches to perform his comedy is both hilarious and insightful. He has briefly tackled man important topics such as the negative implications of performance and comedy itself, mental health, and even the idea of God. Recently Bo Burnham has released a new special, after a long hiatus, called Inside. Inside was recorded, edited, and performed all by Bo Burnham himself, and compared to his other specials, you could say it's… different. While I did enjoy the special, there were times where I felt concerned for the comedian until I was suddenly thrust into another song or sketch. It made me question if all of it was just a joke to bring awareness to the decline of one's mental health during these trying times, or if Bo is truly struggling during the process of making the special.
Pleasing To The Eye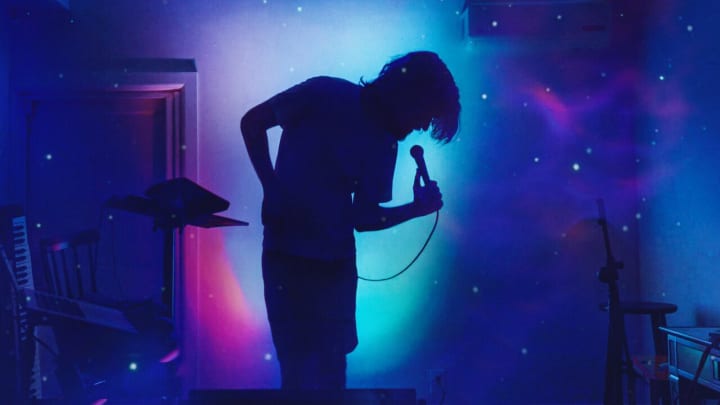 The use of lighting and visuals was spectacular. It felt as if we were looking into the mind of Bo Burnham himself. This special feels less like a standup performance and more like a movie since it is all done in his own home with no live audience. It's as if Bo's creativity has been held back due to the audience, and Inside was his opportunity to be truly free, creatively speaking. His use of color and lighting felt reminiscent of a rave with a mix of the inner working of a child's mind. It's unlike anything we've seen from Bo Burnham.
More Insightful Than Funny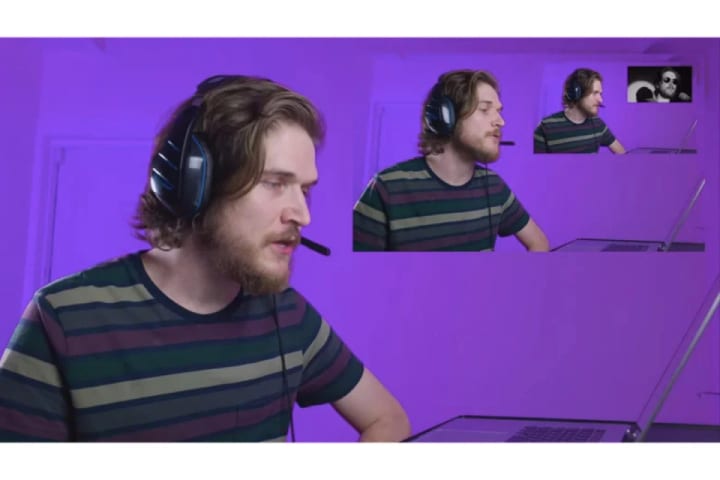 What separates Inside from Bo Burnham's other specials the most was insightful, behind the scenes, look into what it took to make it. Inside alternates from funny music, like White Woman's Instagram, to ironic sketches, like reacting to video reactions, to the processes of recording and editing the special itself and the toll it took on Bo. The entire special is a look into the various kinds of lives many people have had during the pandemic as well as what became popular during these times. Alternating between the good and bad times from start to finish. Like many comedians, Bo Burnham uses his comedy as a reflection of the world around him, and Inside feels close to home because the world reflects that many people are experiencing right now, both the good and the bad.
An Act or Cry For Help?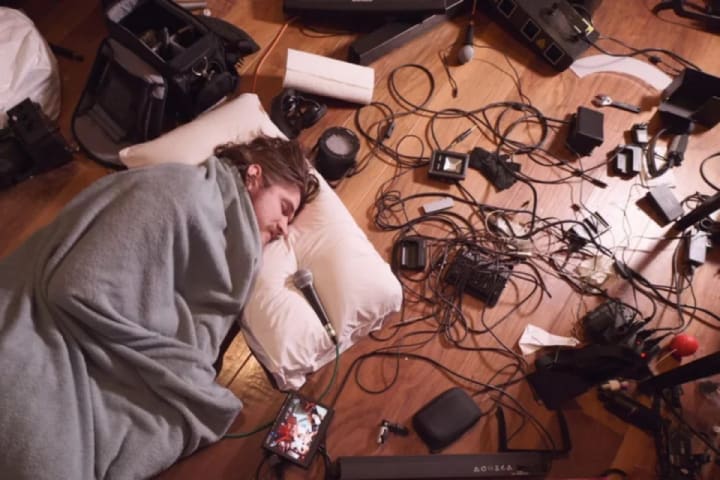 With the special including behind the scene moments of making it, I couldn't help but worry for the comedian. It took a year for him to make, so I'm sure those times and feelings are in the past, but how much of it is truly in the past? There are moments where Bo mentions that sitting around in his house is detrimental to his mental health so he decided to get back to work and make this special. However, over time, making the special is also damaging to his mental health until he gets caught into a loop of being scared to finish the special but wanting to finish the special. Bo mentions that he wants to finish making Inside but is scared to do so because then he will no longer have something to work on. I'm hoping that now the special has been released that he is doing okay.
A Close Up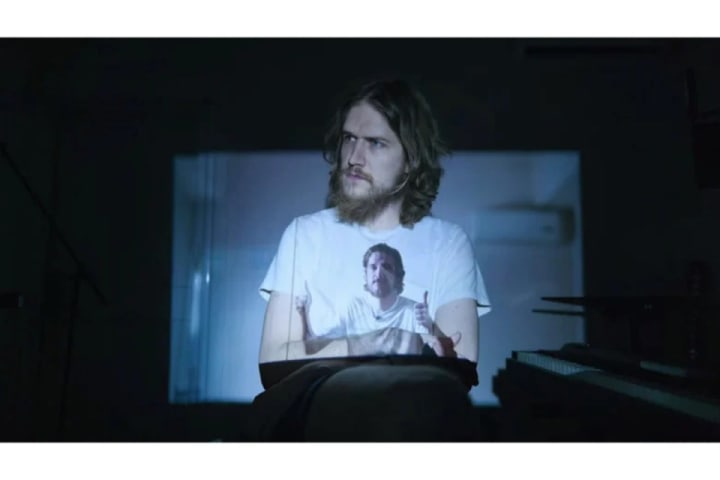 The closing sketch is Bo slowly leaving his front door to go outside, however, when the door closes, he is met with laughter and struggles to go back inside. A funny sketch? Yes. But, is he also saying that he is scared of the day he has to return to work and be in front of a crowd? Has he developed a kind of Stockholm syndrome to the walls in his house that he is unsure about going back to the real world? Or am I just overthinking this, and it's all for the sake of comedy? Only time will tell I suppose.
Mental Health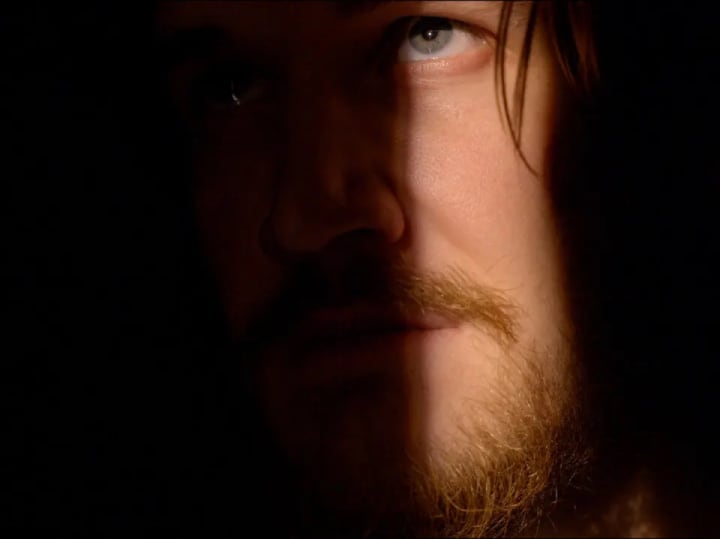 If this is all a performance, watching the downfall of one's mental health seems bittersweet. On one hand, it feels nice to watch someone go through the same kind of struggles that many people, including myself, go through and watch as he strives to keep going despite these struggles. On the other, it also feels devastating to watch as he subjects himself to the kind of behavior that looks like is eating him up inside. I understand that mental health should be discussed and researched more, and using comedy is a good stepping stone to doing that, however, it seems to be at the cost of the individual and their mental health. Is that price worth paying?