Another Missed Broadway Function.
Broadway Dark.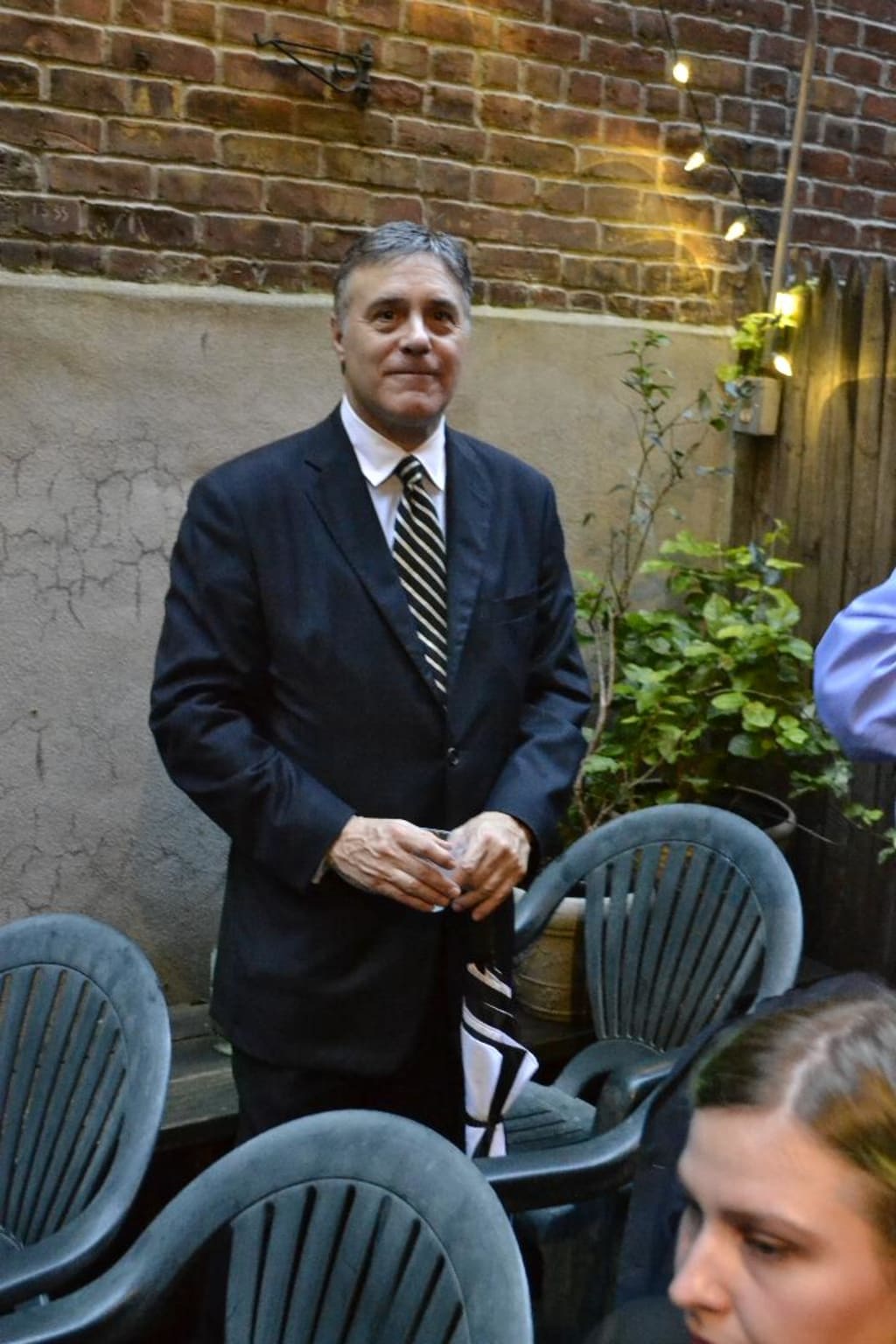 Robert Massimi.
Last Friday was The Drama Leagues annual Gala which was to be held at the Marriott Marquis in the heart of New York City, in the center of Broadway. It was to include a red carpet and interviews with the talented artists who would have been up for Tony Awards this June. It is a Gala that if you are lucky enough to be invited too, as I was, that honors all the big players in Theater today. From writers, producers, directors and actors, May 15th was the date on everyone's calendar.
With the Chinese virus, Broadway; concerts; The Met and all relevant performing arts have been cancelled until further notice. Broadway is on hold until at least Labor day, summer concerts are in a holding pattern and we do not know what will happen at Lincoln Center; Carnegie Hall or off Broadway yet, no announcements have been put out yet. This is obviously devastating to all who work in the arts, the restaurants that surround these theatrical bases and the people who make their livings in the arts.
The 2020 Broadway season was a promising one, shows like "American Buffalo", Mamet's revival was sure to be one to see with a great cast of: Laurence Fishburne, Sam Rockwell and Emmy winner, Darren Criss. "Sing Street" also was a promising show coming from London with its entire cast. The revival of "Take Me Out" a Tony- winning comedy-drama was to start previews April 14. The talented Scott Ellis was to direct. "Flying Over Sunset" at the Vivian Beaumont had an all-star cast ready too go starting early Fall(we may see this one). "Plaza Suite" with husband and wife, Broderick-Parker was to preview mid March. David Letts "Minutes" was to be a Tony contender with a promising plot and a great cast. If "The Music Man" with Huge Jackman comes to Broadway, it will not preview on September 9th as originally planned since "The Great White Way" will not open until Labor Day at best.
If the Fall is cancelled, we may have to look ahead to shows like "13 Going On 30"; "17 Again"; "Beaches"; The Who's "Tommy"; "Archie"; "The Best Little Whorehouse In Texas"; "The Bodyguard"; "Bull Durham"; and "Camp David" all scheduled and in the works for 2021, if not beforehand. Until we know more about the Wuhan virus and it's effects, Broadway, like our lives, will be put on hols. How Theaters will reopen, the social distancing, the seating are all up in the air. Hoping that Theaters can afford the long drought without revenue is another question that will need to be addressed.
With all the uncertainty due to the Chinese Virus, we hope that Broadway, the restaurants, the supply chains to Broadway, its employees, can hold out. With revivals like "Gypsy";"Dream girls";Glengarry Glen Ross" and "The Honeymooners", the great show that performed at The Paper Mill Playhouse two seasons ago, we hope that Broadway can come back in a strong way. There is tremendous buzz about "The Devil Wears Prada" coming in 2021. With music by Elton John, the show is,or was, scheduled for pre-Broadway tryout st the CIBC Theatre in Chicago. What a shame that Broadway was shattering records year in; year out, and now this. What a disaster this is. Let's just hope that we can turn it around and move forward and that we can enjoy next years Drama League Gala.
Broadway
CIBC Theatre Chicago
Robert Massimi
Elton John
Glengarry Glen Ross
Damn Yankees
Bull Durham
Drama League
Corona Virus
China
Covid 19
Wuhan
Diner
Devil Wears Prada
Dreamgirls
Tony Awards