Anime Shows and Movies to Start Watching (For Beginners)
Let me help you with my expertise.
I grew up watching anime shows and movies since I was 5 years old, and ever since that time I have come across some good (and not so good) anime shows and movies. Some of those I've come across is simply a chef's kiss, while others are.........just god awful.
I hope my amazing list helps you to get started on anime! And please understand when I meant expertise, I was talking about personally. I am not licensed or have a degree in anime media.
I hope that made you laugh.
1. Ouran High School Host Club (2006)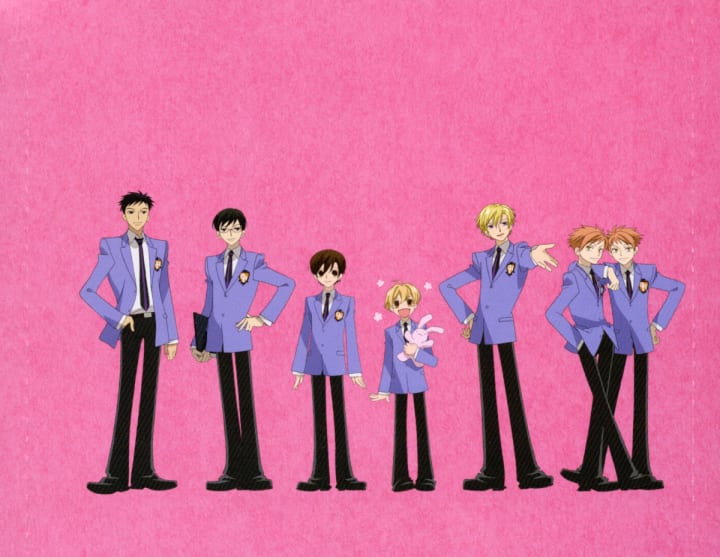 This anime is one of my all-time absolute favorites. I first watched the show when I was 12 years old. I absolutely loved the way the show was, mainly because of the non-binary representation that was shown. The main character Haruhi accidentally stumbles into a host club, where she meets Tamaki and the other hosts.
While being bombarded with questions, she accidentally knocks over a vase, causing it to break. When finding out the price for the vase (that was supposed to be up for bidding) she reluctantly joins the host club to pay off the debt.
Overall Personal Rating: 7/10
It can honestly do without the weirdness between the twins and some of the lack of understanding towards idenitity. I'm not gonna blame it on the time it was produced.
2. Naruto (2002)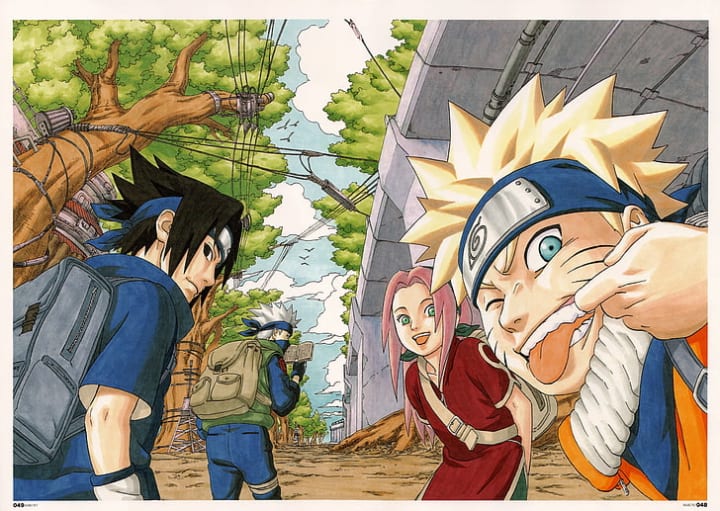 This show has been ongoing for over 20 years. As we see the characters go up, and grow apart, we get to go on this journey with our protagonist, Naruto Uzumaki. Though it is a part of a long story, it's one that will keep you on your toes the whole way through.
Naruto Uzumaki grows up in the Hidden Leaf Village where he's mainly shut out by town civilians due to the Nine-Tails being inside of him. (think of it as a soul of a demon) As he becomes a Genin, he embarks on a mission to be the next Hokage like his late father.
Overall Rating: 8/10
The story flows well and allows you to see the growth of most of the characters. My main issue is just how some of them are written. As well as the lack of not seeing their development.
3. Perfect Blue (1999)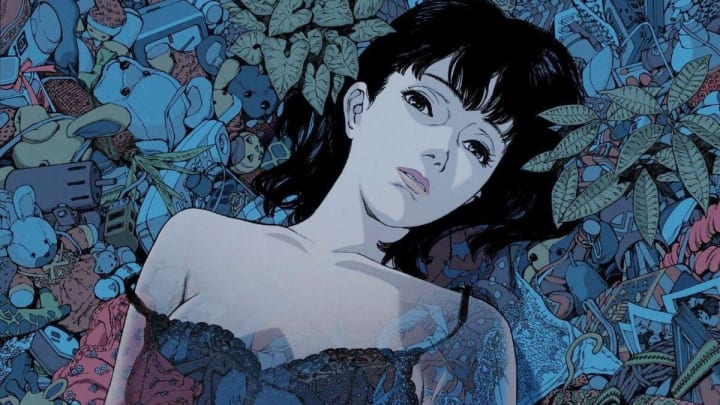 This film I pretty much analyzed in the past is one of my favorite Satoshi Kon films. It's a film that gracefully provides themes for a mature audience without doing too much or too little.
Our protagonist, after leaving her girl's pop group, decided to take a more serious role in acting. While doing this, she finds that she's being stalked by one of her fans, one of which obsesses over her identity and even claims that she somehow lost her innocence. This event causes Minma's life to spiral and even results in her disassociation.
Overall Rating: 7/10
There are some moments that will potentially cause the audience to become lost, and can cause confusion due to Kon's surrealism in animation. But, it is still a really good film.
4. Hunter x Hunter (1999)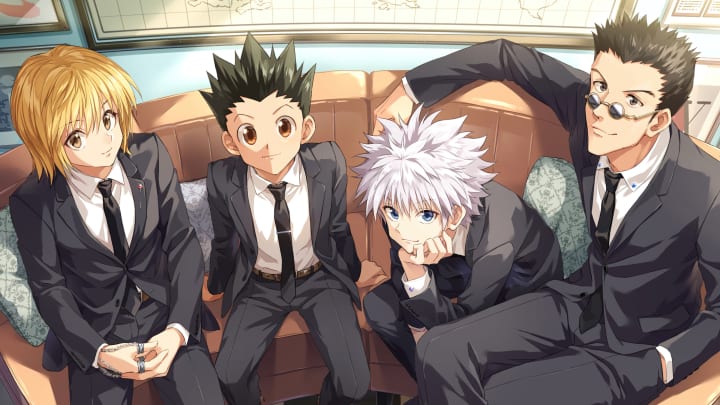 Hunter x Hunter is a show that first started in 1999, and was rebooted in 2011, with more episodes than the original show. Both versions are great and give a sweet story about a boy walking in the footsteps of his father.
We see Gon, our optimistic main character with an admiration to be a Hunter, just like his Father. His aunt, though a bit skeptical, let's him go to take the Hunter exam. On the way, he befriends Killua, Kurapika, and Leorio.
Overall Rating: TBA
I haven't finished the show yet, but I will be updating after watching (ir reading) the very recent release that was announced in 2022.
5. Akira (1990)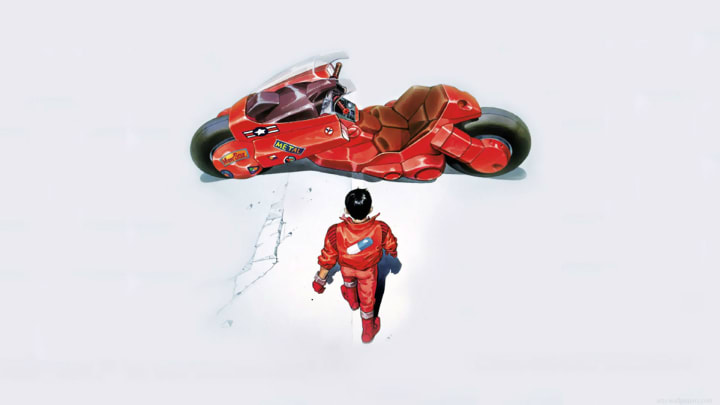 Akira is one of those movies that leave you in awe till the end. The intense imagery, 90's cyberpunk aesthetic, and amazing soundtrack, truly complete this early 90's film.
In the year of 2019, Kaneda Shotaro and Tetsuo Shima, best friends who are in a bike gang, are seperated as an altercation with a old-looking child and the Neo-Tokyo Military. After waking up in a hospital bed, Testuo discovers that he posseses some kind of power, which is similar to a older experiment called Akira.
Overall Rating 9.5/10.
The anime film is perfect, because of its age the animation can be a bit of a slow burn, but with patience, you get to experience an amazing film.
5. Porco Rosso (1992)
Porco Rosso is truly an underrated film from Hayao Miyazaki, who's known to have made movies such as Spirited Away, Howl's Moving Castle, and many others.
This film is great for beginners (I personally believe) because of the calmness and stillness of some of the prettiest moments in the film. Miyazaki is always known to make some beautiful sceneries, but Porco Rosso neatly displays the beautiful 1940's aesthetic of Italy.
Overall Rating: 8.5/10
This film does tend to have a sort of moment in the end where you might lose interest due to their steadiness in their storytelling. I would bring snacks and drinks to truly enjoy the film in it's entirity.
6. Spirited Away (2002)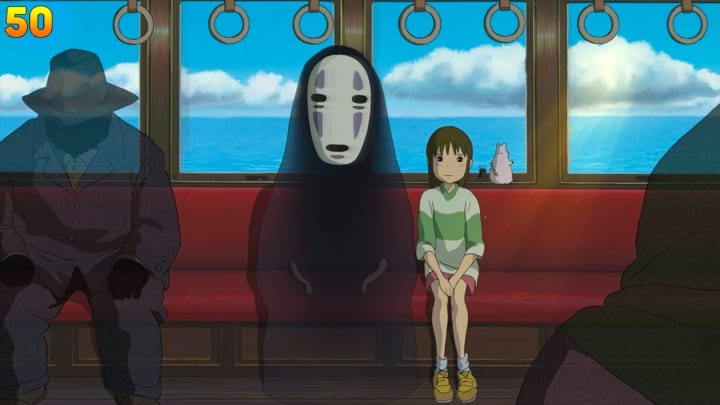 Spirited Away is a more well known film compared to the previous film I presented. The imagery is more refreshing and colorful in this film, and gives a story about friendsip, and knowing your strengths.
We meet a girl name Chihiro who is laying in the back of her family's car, hugging her friend's flowers to her chest. Her family is on the way to move into their new home. Chihiro isn't too fond of this, but suddenly sees shrines that catch her attention. After following that direction, her family discover an abandoned bathhouse. This moment changes her life forever.
Overall Rating: 10/10
Honestly even I tried looking hard, I wouldn't be able to find any issues with this fim. The characters and story are absoltely perfect and will forever be nostaligic for me. Highly recommend to watch!
7. Samurai Champloo (2005)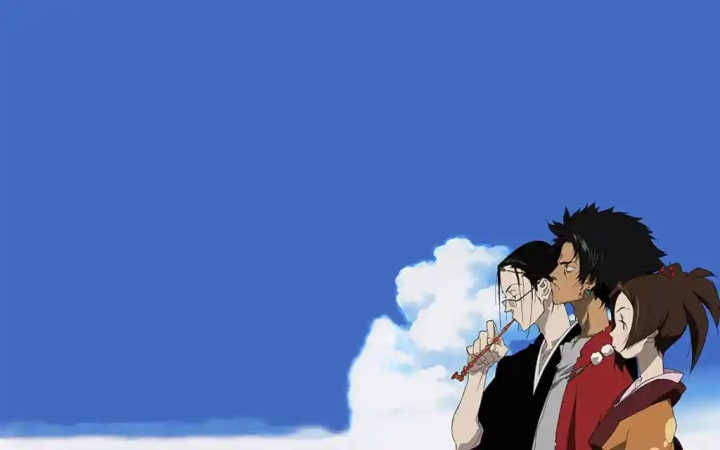 If you grew up watching Adult Swim (I know that shouldn't even be a sentence but a good majority of people did. ) You may have come across some bumps containing some scenes from this show. The late Nujabes' work is heavily featured in this show.
Samurai Champloo is a wonderful story of a hostess who meets two very skilled samurai one day due to a fight that broke out in a restarant. After escaping, they decide to find the man who smells of sunflowers.
Overall Rating: 9.5/10
Very good show, lovely animation and amazing story. Maybe if Mugen didn't say that one thing in the beginning of the show about Fuu (the sub version) then it would be a 10/10.
8. A Silent Voice (2016)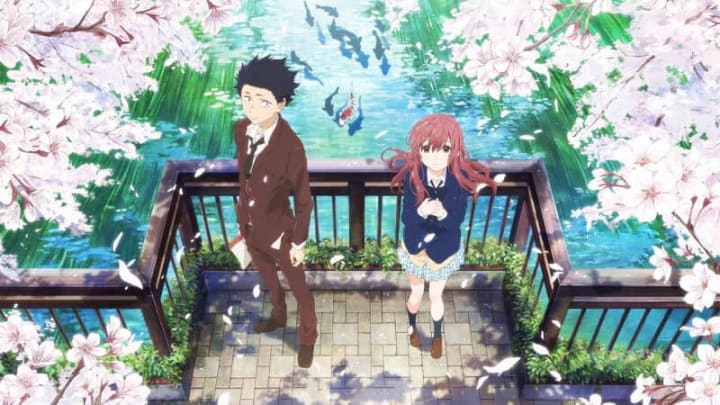 A Silent Voice is a beautiful story about forgiveness, love, and relationships. It follows a boy named Shoya who's on a personal mission to sincerely apologize and reconnect with Shouko, a girl he bullied when he was younger. Upon meeting her, they connect almost immedietely and tackle difficult emotions together.
When watching the movie, I expected it to be a bit corny. But it just wasn't. It was truly a nice story that to this day, I still like to watch.
Overall Rating: 10/10
This movie made me emotional. I cried at the end of watching and personally fell in love with the parents of the film. They're very inclusive and bring up topics that many teenagers struggle with, such as depression.
9. Mitchiko and Hatchin (2008)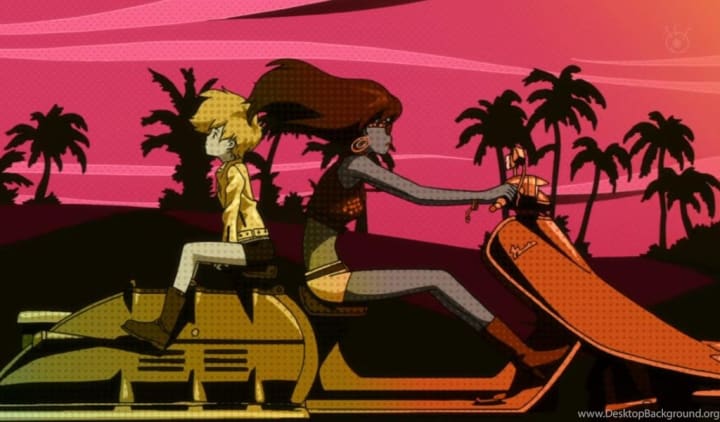 Mitchiko and Hatchin is an anime that is well-known yet, is pretty much not even streaming on some platforms. Despite this, the show recieves a growing audience, mainly for it's humor and Brazilian aesthetics.
It shows a story of a adopted child name Hana who slowly befriends Mitchiko, someone who myseriously appeared in her life one more during breakfast. Mitchiko's mission is to bring Hana to her father, with hopes to personally reconnect with him again.
Overall Rating: 7/10.
ANd please understand it's because of my distaste towards the production usuing a white voice actress to play one of the main characters, though the chracter is clearly a Afro-Brazilian woman. No hate towards Monica Rial, she's one of my favorite voice actresses, but I can do without her playing this character.
---------------------------------------------------------------------------------------
Thank you so much for reading this article. Please subscribe and leave a like! Also if you can, please pledge for 2.99$ a month!
tv
About the author
---- Article & Fictional Writer On Vocal. Media ---
☀️ Host of the "A Collaboration of my Emotions" podcast ☀️
--- Frankiesha is my name and Anime is my Game ---
Reader insights
Be the first to share your insights about this piece.
Add your insights