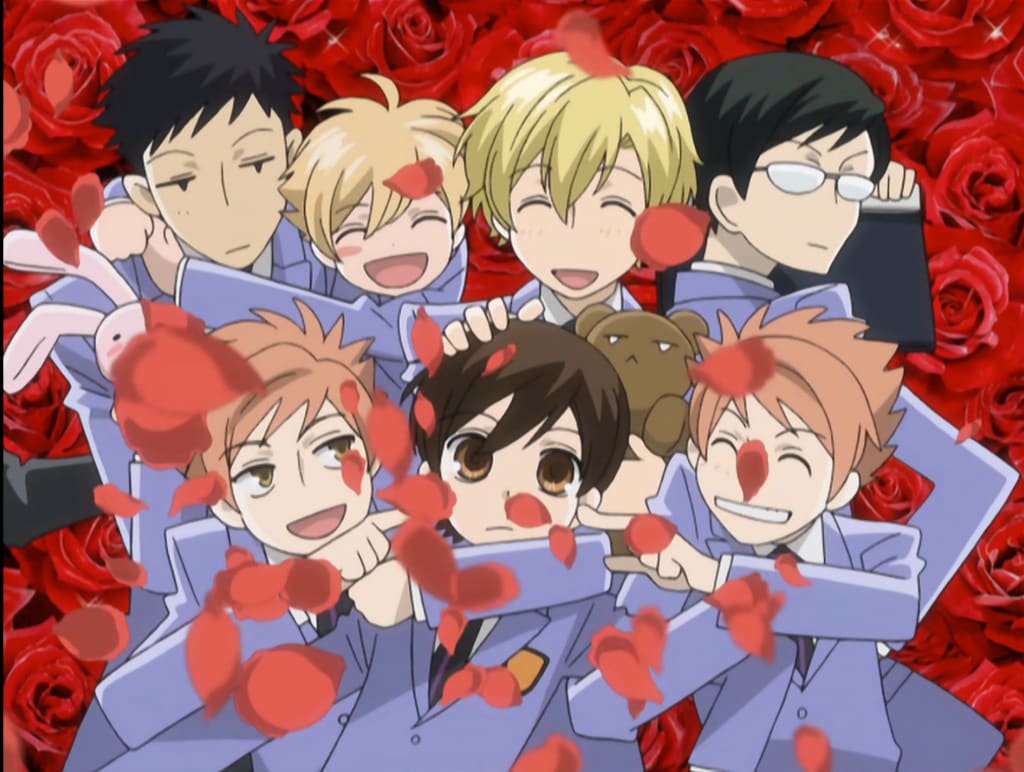 2 days left!! I am very excited as this challenge comes to a close. I cannot believe how much I have written in the past 28 days. A huge accomplishment that comes with all of that writing is that I hit my 50th blog! When I started writing I figured it would just be a stress reliever to do every once in a while but it has become so much more. I genuinely enjoy learning and watching new anime to write about. I look forward to writing even if I must wake up early or stay up late.
Whether you have read 1 of my blogs or all of them I appreciate it and hope I have been entertaining you. I am wondering if I can keep up with this schedule of posting every day. What would you like to read about if I were to keep posting daily? Anime reviews? Lists of anime recommendations? Another anime challenge? Blogs like these? I'd love some ideas! Let me know in the comments below.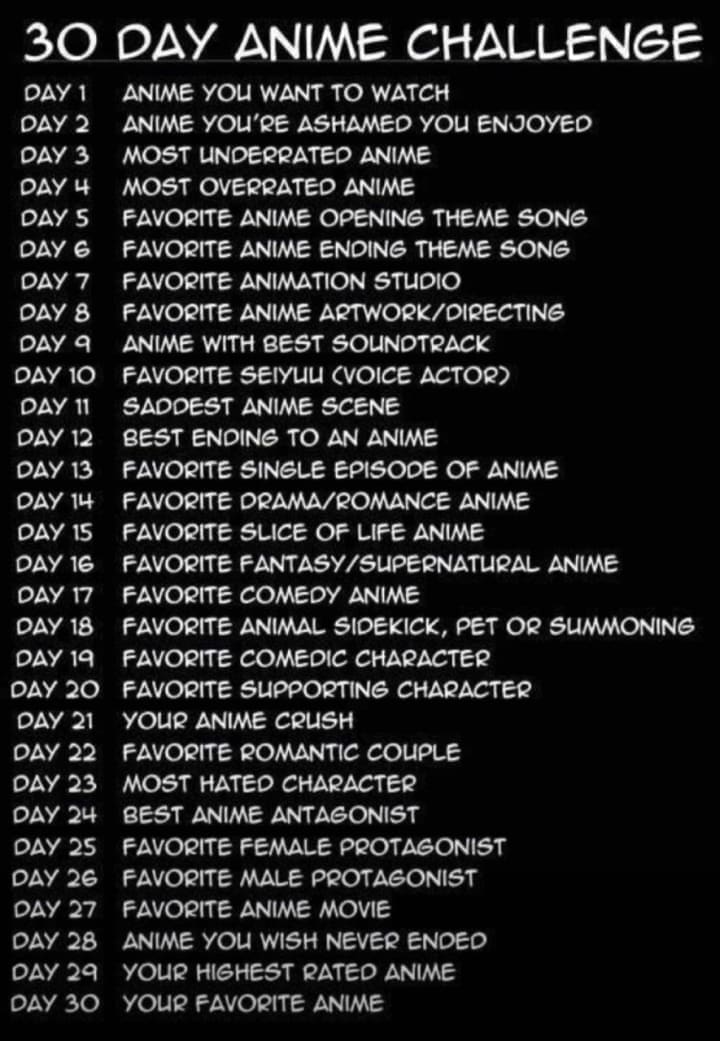 I discovered the idea for the 30-day anime challenge because I saw this post on Pinterest and thought it was a fun little challenge to do for the first month of the New Year. I did a challenge similar to this back in 2013 so I am curious to see if my tastes have changed much in the past 10 years.
Since I found it too hard to pick 1 answer, I have been picking 5 answers for each. I would love for you to hear your answer in the comments below
Subscribe to not miss a day of anime content
Day 28 Anime I wish never ended
This list made me a little sad. There is nothing worse than finishing an anime and seeing there are no more seasons. Why do great anime all have to end? Well, these are a few that I wish never would have ended.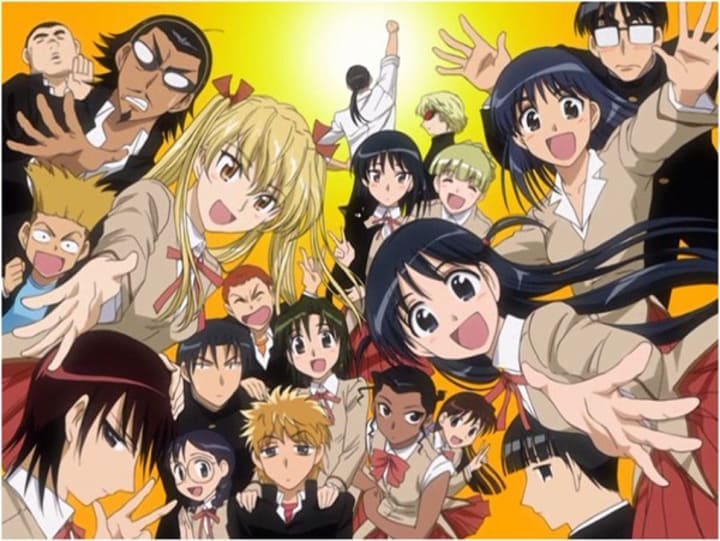 School Rumble
Storyline: Tenma Tsukamoto is young, bright, and smitten with the school hottie Oji Karasuma. She's desperate for his attention, which is unfortunate considering he barely gives her the time of day! Throw Kenji Harima, the school delinquent with a crush on Tenma into the mix and you've got one twisted love triangle of unrequited proportions! Can love find the trio happiness before their attention-grabbing stunts end up hurting more than their egos?
This might be one of the best shows ever written. Between the quirky characters and relatable situations, this is a great anime for everyone. The genius behind this show is the number of characters. There are more characters in this show than in any other I have seen. There is a character for everyone to relate to and even episodes without any of the main characters. They could easily have made an unlimited number of episodes and should have.
There is no downside to this anime. I have rewatched this show multiple times and still can't get enough.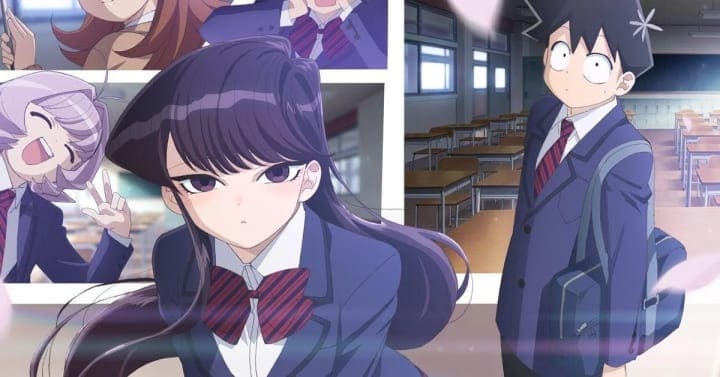 Komi Can't Communicate
Storyline: An absolute beauty to anyone, Shouko Komi in reality suffers from extreme social anxiety and communication problems, making her largely unable to talk to others. However, with her attractiveness and stoic appearance, which in itself results from her anxiety, she is perceived as refined in class, making her highly popular while preventing people from actually getting to know her. Komi's first conversation with Tadano is over a blackboard, and she uses a notebook to convey her feelings through writing. Despite this, she is still capable of verbal conversation over a cell phone. Her dream is to overcome her communication problems and make 100 friends.
When I say I have never related more to a character before in my life I mean it. As someone who deals with crippling social anxiety seeing a character with the same fear but trying her best to overcome it was so encouraging to me. They don't make fun of social anxiety or use it to crack some jokes, but they bring it into the light of us not wanting to be anti-social we just don't know how to be social. Komi's friends are so supportive and sweet to her the whole show.
Making this an adorable light-hearted, must-see, comedy and one of my favorite anime ever. I am not sure if there will be a season 3, but nothing would make me happier than watching another 50 seasons of Komi. It will pull at your heartstrings.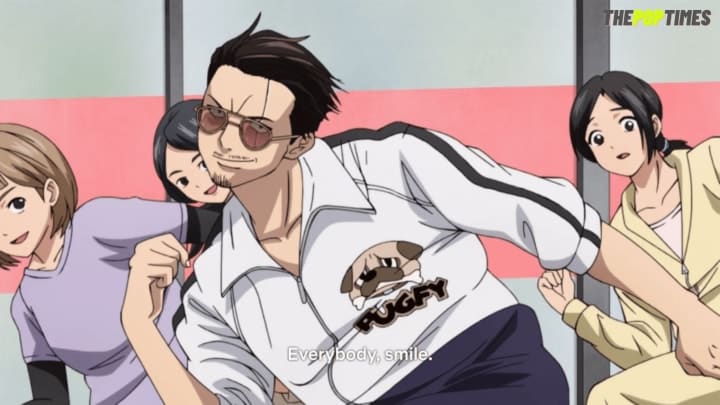 The Way of the Househusband
Storyline: It's a day in the life of your average househusband — if your average househusband is the legendary yakuza "the Immortal Dragon"! A former yakuza legend leaves it all behind to become your everyday househusband. But it's not easy to walk away from the gangster life, and what should be mundane household tasks are anything but! He was the fiercest member of the yakuza, a man who left countless underworld legends in his wake. They called him "the Immortal Dragon." But one day he walked away from it all to walk another path — the path of the house-husband! The curtain rises on this cozy yakuza comedy!
I have never laughed harder at a show than this!! It is hysterical! Perfectly timed comedy with amazing writing. Everyone wants a second chance at life and in this case, Tatsu got a fresh start. That doesn't mean his old life doesn't bleed into his new life. Maybe you didn't leave a gang but we can all relate to trying to start over but falling back into old habits and running into old relationships, causing us to remember all the cringy things we used to do.
This show brings me so much joy and I hope it will never come to an end.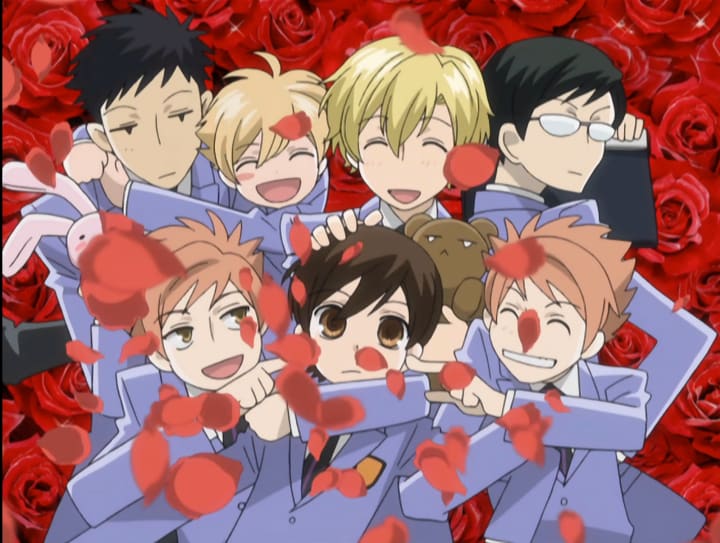 Ouran Highschool Host Club
Storyline: Ouran High is a school for the extremely wealthy or, in Haruhi's case, the extremely talented. But no amount of talent will help when Haruhi accidentally drops an eight million yen vase in a music room. The vase was the property of Ouran High School Host Club, a group of attractive young men who, for a fee, provide their time and affections for their lovesick clientele: the female students. Fascinated by this strange new specimen, a poor and clumsy commoner, they force Haruhi to work for them until the debt is repaid, but they get a lot more than they bargained for...
I have rewatched Ouran Highschool Host Club countless times. I still laugh so hard on episode one. I don't think the host club would get away with a lot of jokes they made if it came out in today's world, but their comedy is hysterical. The whole show is great and I think this would be a show that I could watch forever and never get tired of.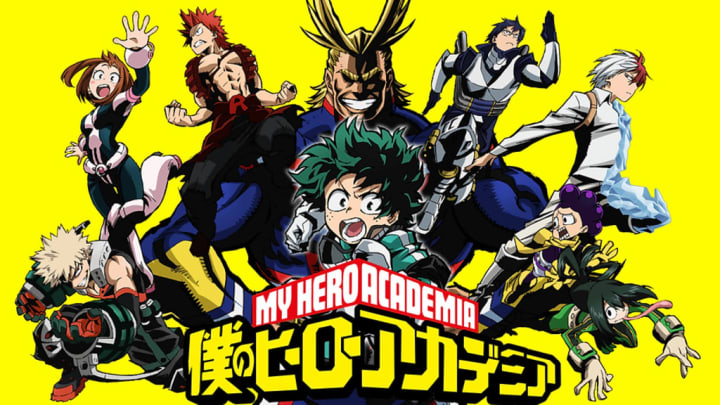 My Hero Academia
Storyline: The superhero-loving Izuku Midoriya is without power in a world populated with superhumans. However, after the quirkless dreamer, Izuku inherits the powers of the world's best superhero, All Might, his hopes of becoming the top hero are now possible. Once enrolled in the high school for heroes, U.A., Izuku soon discovers being a hero is much more complicated than it appears.
How is My Hero Academia end up on this list?
First of all, there is such a wide variety of characters. With a cast of such unique characters and a world of unique quirks, it is impossible for you not to relate to a character. It allows them to give lots of episodes on character backstories and development without being repetitive. Even though Midoriya is technically the main character, taking time to learn about and have you fall in love with so many characters allows you to be both entertained and more invested in the storyline.
Second is the story. I mean we are in season 6 and we are just now getting into the story. Mixing in story build-up in small story arcs is a genius move. There are so many things that make you curious about what will happen next, that you can't help but click the next episode.
The final point I will make is the ability to keep your attention. I, unfortunately, get bored very easily, I have a bad habit of watching short anime. I like fast pace stories, and straight-to-the-point character development, and find that anime longer than 25 episodes drag things out and lose my attention. The writers of My Hero Academia are genius, they keep things fast pace and leave episodes on cliffhangers to make you want more. I have never binged this many episodes in such a short amount of time. The fact they kept my attention for this many episodes is extremely impressive and says a lot about the creators of this show.
I hope My hero academia never ends.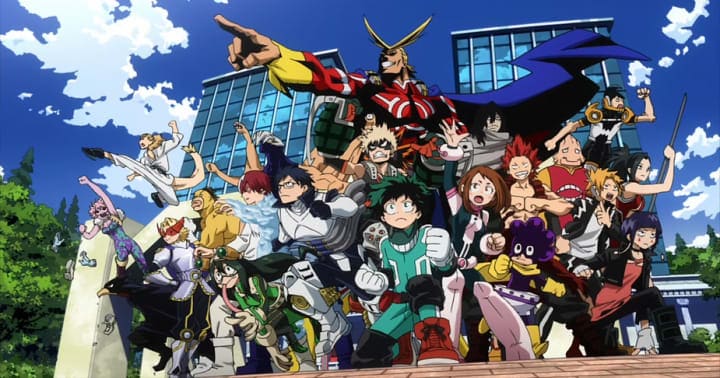 There are so many amazing anime out there and well-written stories with great endings. I wish these anime would have gone on forever though.
What anime do you wish never ended?
I'd love to hear in the comments below
Thanks for reading!!
Click to check out my favorite anime movies
I hope you reading my blogs never ends
About the Creator
✨Anime Blogger✨
I watch too much anime and would love to turn it into a creative outlet!
Blogging every Friday about anime topics, giving honest reviews, and staying up to date with all things anime
Socials
Reader insights
Be the first to share your insights about this piece.
Add your insights