All New Marvel Content Announced For Disney+ Day
Cheers, Marvel Fans!
Disney+ Day unleashed a legion of new announcements from the House of Mouse, and subscribers rushed to social media to eagerly await the trailers. Of course, Marvel fans were no exception. However, it seemed to leave that fandom with even more to speculate. Projects that were previously revealed had tantalizing details unveiled, and some new bombshells were dropped for the very first time. Marvel's push for their universe to expand on the streaming service might seem daunting given the sheer number of shows, but that is where we come in. Let's dive in and break down everything we learned about the future of the Marvel Cinematic Universe on Disney+.
X-Men '97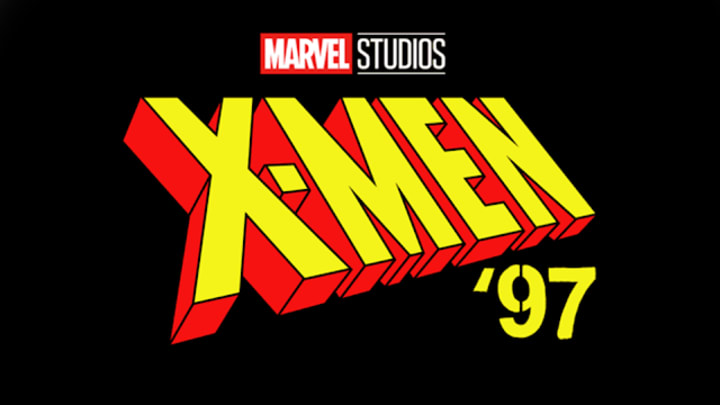 X-Men '97 is a direct sequel to the beloved X-Men: The Animated Series. The 90's original is currently available on Disney+, and it seems to be a strategic move to gauge interest for this project. The show is stated to pick up where the first series left off, and will be featuring the return of cast members like Cal Dodd, Lenore Zann, George Buza, Adrian Hough, Christopher Britton, Catherine Disher, Chris Potter, Alison Sealy-Smith, and Alyson Court. Original writers and directors Eric and Julia Lewald, and director Larry Houston are also returning as consultants. It will not be just old favorites though. New additions include Jennifer Hale, Anniwaa Buachie, Ray Chase, Matthew Waterson, JP Karliak, Holly Chou, Jeff Bennett, and A.J. LoCascio. The series production team also includes head writer and executive producer Beau DeMayo, supervising director Jake Castorena, and supervising producer Charley Feldman. X-Men '97 is currently slated to release some time in 2023
RELATED: New Rumor States This Fan Favorite Marvel Character Will Debut In Moon Knight
Moon Knight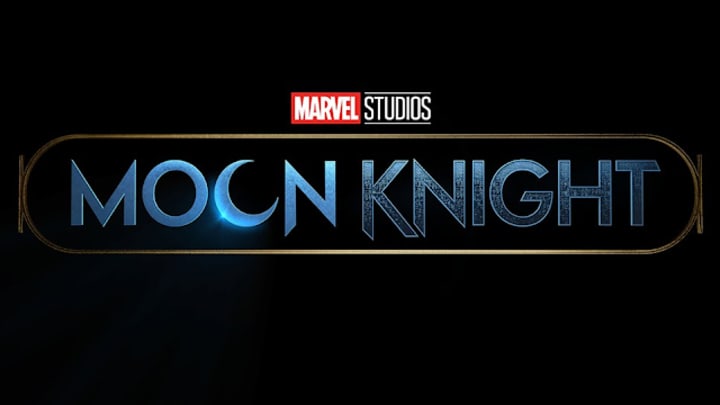 Moon Knight follows Marc Spector, played by Oscar Isaac, who is a hero unlike anyone we have ever seen before in the MCU. The character, created by Doug Moench and Don Perlin, is the tale of a dark vigilante plagued by forces beyond our understanding. On the other hand, is it about a sick man battling his own inner demons? Is it both? These are the questions Moon Knight raises in their many comic runs. From the brief teaser shown on the Disney+ service, the series, written by Jeremy Slater and directed by Mohamed Diab, looks to be staying true to that core source materials. With a 2022 release date, we can expect a lot more about Moon Knight in the coming months.
She-Hulk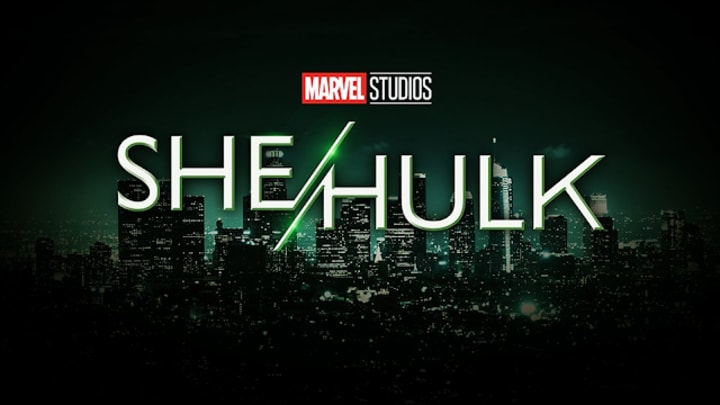 She-Hulk has been a staple of Marvel comics and animated output since her creation by Stan Lee and John Buscema in 1980. She is now making her leap to live-action in Jessica Gao's new series. For those who are unfamiliar with the character, She-Hulk is Jennifer Walters, a lawyer who after receiving a blood transfusion from her cousin Bruce Banner goes through the same gamma-powered transformation. Unlike her "Incredible" counterpart, the Sensational She-Hulk traditionally has far more control over her alter-ego than Bruce does. The series, starring Tatiana Maslany as the titular role, seems to focus on trying to balance her law career and having fun as a green knockout rather than smashing up buildings. The brief teaser only gives us a glimpse of what Walters' transformed state looks like, and it is anyone's guess how close to the comics this adaption will be. The tone does seem to fall more in step with the classic depiction of She-Hulk rather than her current "savage" incarnation in the comics. Keep an eye out for a full trailer before the series drops in 2022.
Secret Invasion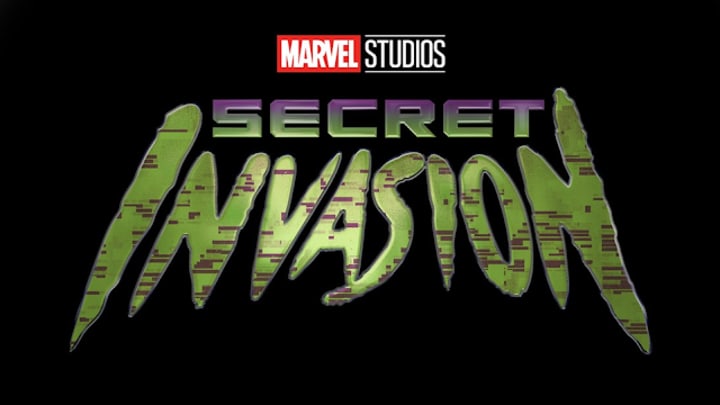 We do not know much about Secret Invasion, which details the story of an invasion by the Skrulls. The alien shape-shifters are first seen in Captain Marvel, and then further teased in the post-credits scenes in Spider-Man: Far From Home and WandaVision. They seem to have been seeded for a clear endgame. What we do know is that we will be following Nick Fury, played by Samuel L. Jackson, and the Skrull Talos, played by Ben Mendelsohn. The series takes its name from the comic event where an Avengers-scale battle rages across the entire globe. Given the nature of these Disney+ series, the show will most likely take a more personal and smaller scale approach to the conflict. There is no current release date for the Jonathan Schwartz-produced project, but Disney has shared the names of other cast members, which include Emilia Clarke, Kingsley Ben-Adir, Olivia Colman, Carmen Ejogo, Christopher McDonald, and Killian Scott. Find out who you can really trust when the series debuts on Disney+!
Marvel Zombies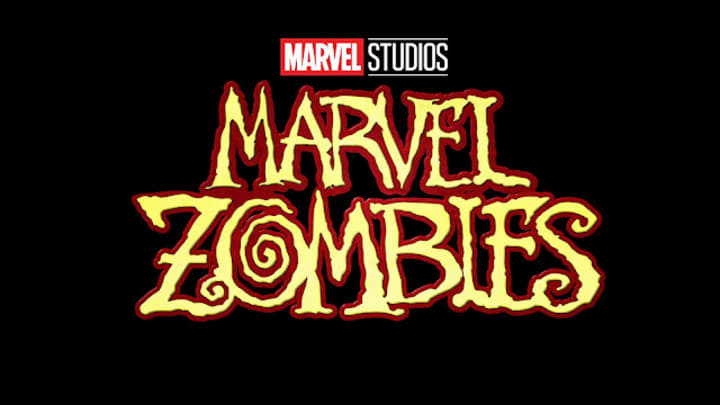 Continuing the trend of adapting Marvel comics series, Marvel Zombies will be getting an animated series on Disney+. The concept was recently explored in the fifth episode of Marvel's What If…? series, and it is unclear if this show will be spinning off from the version we saw in that episode or if it will be an entirely new spin on the concept. There is not much to chew on yet, but whatever horror Bryan Andrews has in store in this new animated show will be sure to draw a horde of fans when it is eventually released.
Echo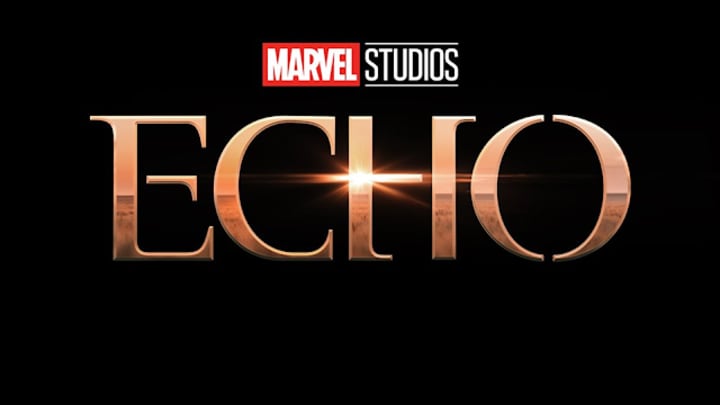 Echo focuses on Maya Lopez, played by Alaqua Cox, who is a deaf Native American superhero. Created by David Mack and Joe Quesada in 1999, the character is a fan-favorite member of the street-level Marvel characters. Little is currently known about the project, but the character will be making her first MCU appearance in the upcoming Hawkeye series. Due to Echo's comic connection with Daredevil, there is speculation that her series may feature the return of characters from the cancelled Netflix series, though these rumors have not been substantiated. Regardless of any horn-headed cameos, the importance of a character like Maya Lopez cannot be overstated, and if Hawkeye translates her well, we will be sure to see a wave of fan support and excitement. Marvel's representation of persons with disabilities has been frequently criticized, so using Hawkeye, a character who is shown to be deaf in the comics but not in the films, to fix these issues would be a boon for the franchise. There is currently no release date for Echo.
Spider-Man: Freshman Year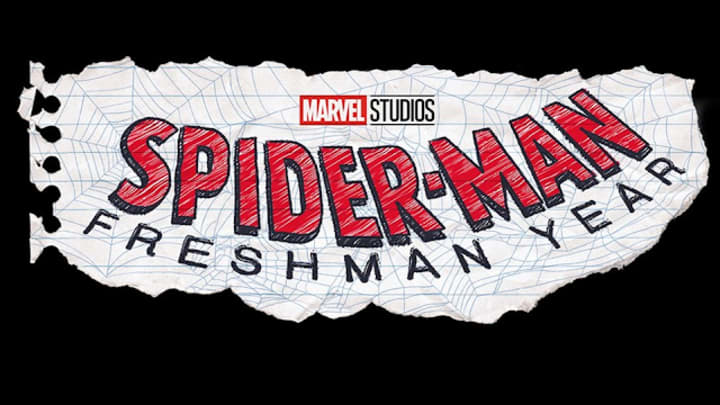 Spider-Man: Freshman Year is a new animated series that will show the origin of MCU Peter Parker, which is something many fans have felt was missing from this incarnation of the wallcrawler. It is unknown if Tom Holland will be reprising his role as Spider-Man, or if Hudson Thames, who voiced Spidey in What If…?, will be taking the reins. The art style is reportedly drawing on the earliest Steve Ditko and John Romita Sr. comics and should bring a new flavor to Marvel's animated output. Jeff Trammel leads the series as head writer and executive producer, and we will be keeping you true believers posted as more information around this project surfaces.
I Am Groot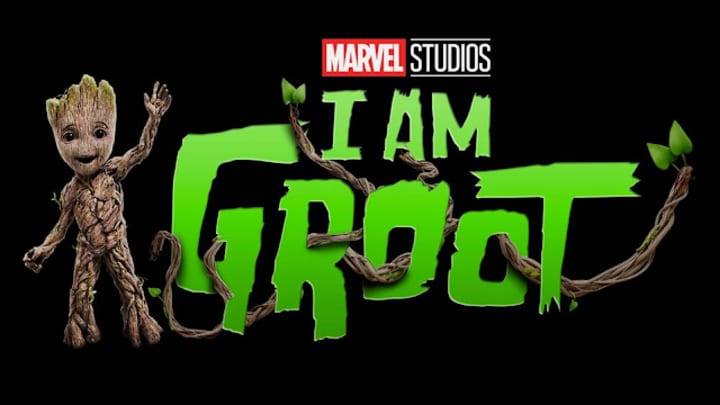 I Am Groot is another show focused on filling the gaps between the films, following Baby Groot's adventures as he grows up in a series of animated shorts. Kirsten Lepore will be directing the project, but James Gunn has had some involvement in the series, most likely in a consulting role. There is currently no further information available to the public about the cast or release date of the little fella's space shenanigans.
What If…? Season 2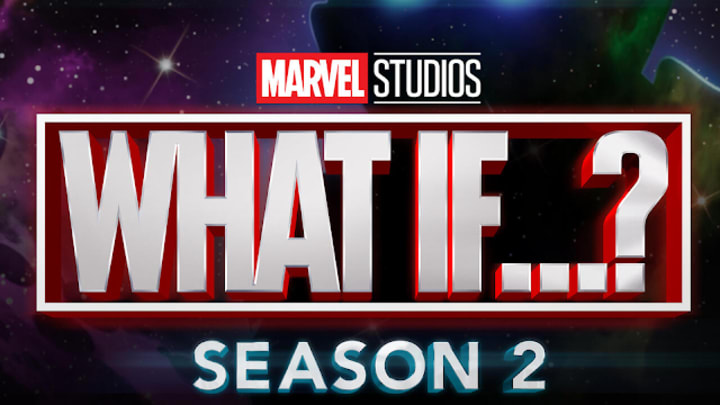 What If…? returns for a second season, which is to be expected, given the immense success of the first season. For those who are unfamiliar with the title, What If…? is a series of one-off stories exploring alternative outcomes to events in the Marvel universe as narrated by the mysterious and cosmically powerful Watcher, played by Jeffrey Wright. The second season will continue with the same team as its first outing, with director and executive producer Bryan Andrews and head writer and executive producer A. C. Bradley. The entire first season of What If…? is available for streaming on Disney+, and you will have plenty of time to get caught up as there is currently no scheduled release date for the second season.
Ironheart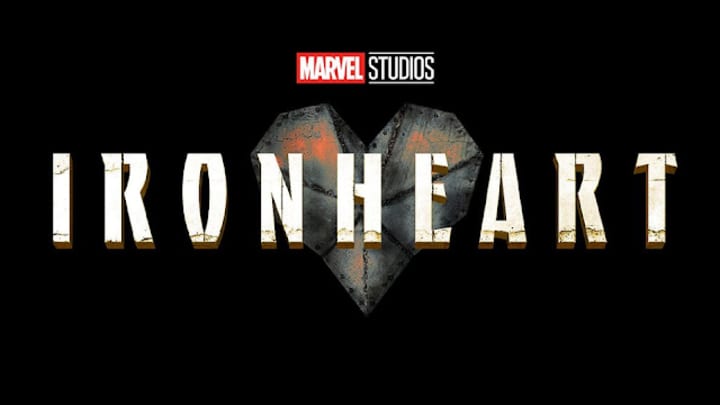 Ironheart is another live-action series focused on expanding the future of the MCU. It follows Riri Williams, played by Dominique Thorne, as the successor to Tony Stark. The character is a recent addition to the Marvel pantheon of heroes, created by Brian Michael Bendis and Mike Deodato in 2016. Given the impact Iron Man had as the central figure of this universe, expect this series to play a pivotal role for any future Avengers films. Ironheart will be making her first appearance in Black Panther: Wakanda Forever, so we can expect more details for this series to emerge, such as a release date, and larger cast announcement after that film's release.
Agatha: House of Harkness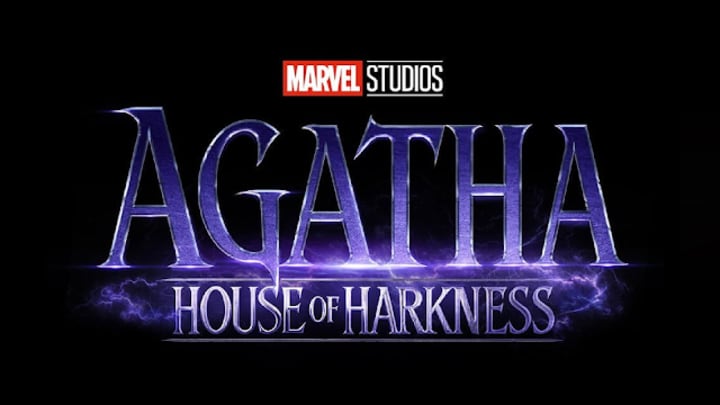 Kathryn Hahn's Agatha Harkness took the internet by storm during the peak of WandaVision's success, so it is not as strange a move as it might seem to give the witch their own series. All we have at the moment is a logo to go from, but what glimpses we do get in WandaVision about Agatha's past and survival may give fans enough to start casting some theories into the dark realms of Marvel's magical mystery. There is no release date or cast information for Agatha: House of Harkness at this time.
Ms. Marvel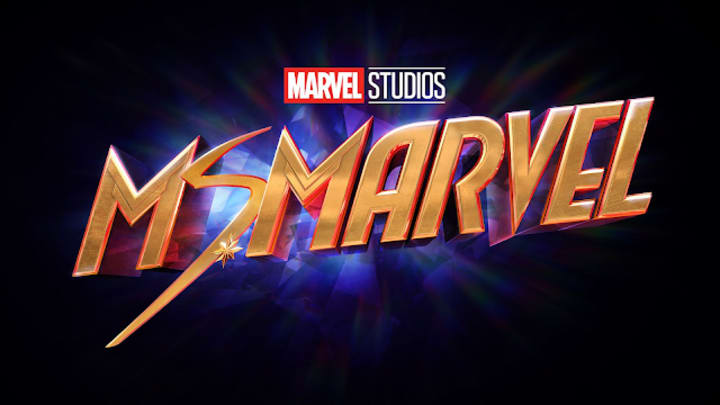 Finally, we come to both the most anticipated and controversial series being developed for Disney+. Ms. Marvel is the story of Kamala Khan, the Pakistani American teenager that ushered in a new age of comic characters in the wake of her gigantic debut thanks to editors Sana Amanat and Stephen Wacker, writer G. Willow Wilson, artist Adrian Alphona, and costume designer Jamie McKelvie. The character's road to live-action has been steadily building from her many comic series and a prominent role in 2020's Marvel's Avengers game. The show, created by Bisha K. Ali, will be drawing heavily on the character's first comic run, and will show her struggles as a young superhero in finding her place in the world. Possible changes to her powers and concerns from the Muslim community have left many skeptical of this new show, but the response to the teaser shared on Disney+ has been largely positive. Only time will tell if Kamala can embiggen to the heights she deserves as the series is scheduled to premiere in the summer of 2022. Kamala is already set to return in the Captain Marvel sequel The Marvels on February 17, 2023.
READ NEXT: Why Andrew Garfield Is The Best Spider-Man
Written By Alfie Taylor
Source(s): Twitter
Syndicated From Culture Slate