All Is Quiet In the Cosmos by emerson
A Need to Read Space Opera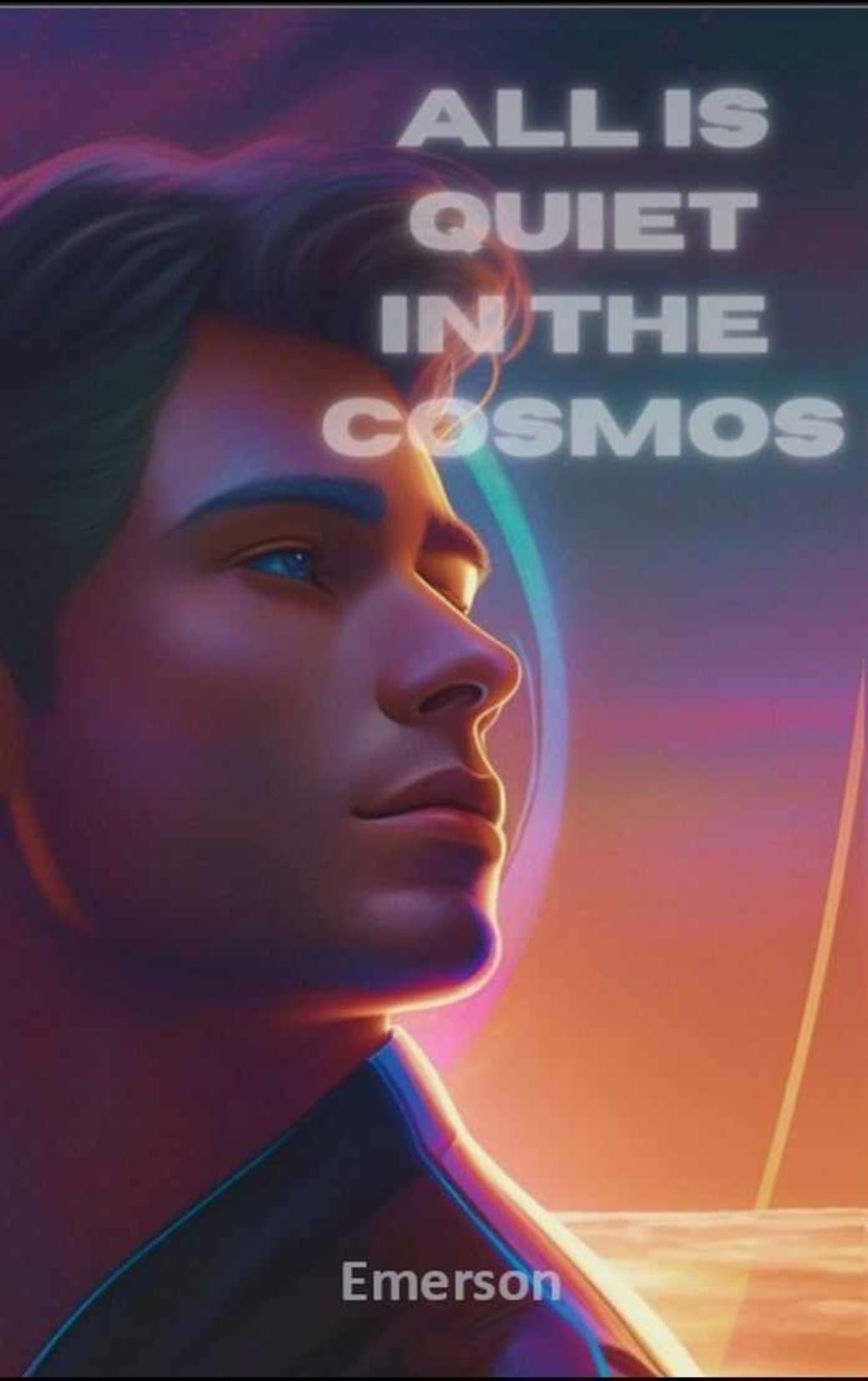 All is Quiet in The Cosmos is a Space Opera written by emerson. This is a debut novel. It follows two couples through their trials and adventures in war-torn space. Altair is a once loved prince who was exiled to a planet by his father after receiving a devastating curse. He is unable to speak without dire consequences to those around him. So, he has lived in silence for most of his life, surviving on a planet that is barely inhabitable. He is a sensitive and kind soul with a steel core. Lilith is the human woman who kidnaps Altair from the planet where he has been exiled for bounty. Altair's voice does not affect her because she is deaf due to a previous injury. This book also follows Zen who is forced into the life of a soldier. He is viewed as weak because he is not interested in fighting but in actuality, he is strong and brave especially when it comes to the mysterious Vesunian prisoner, Varys, who he has been tasked to give meals to. Varys has his own secrets.
The imagery in this book is beautifully written. I love descriptive stories and this story has the ability to immerse the reader in its world. It is also diverse, featuring people from different cultures, as well as people with different abilities. It is written with understanding, especially with Lilith's character. Her lack of hearing is not viewed as a hindrance and her scars aren't viewed as something that would take away her beauty. Zen's anxiety is well written. Also, there are diverse romantic relationships, featuring both a heterosexual relationship and a LGBTQ relationship. The plot is unique and there is a twist that leaves you wanting more. Also, the villains in this book stir up the righteous anger needed to truly hate them. Their downfall becomes a need. It is obvious emerson took time getting to know the characters, even the minor characters. The plot is well thought out without any plot holes. All Is Quiet In the Cosmos has gained the highest amount of stars I've ever given at ten stars. It kept me engaged and dazzled me with beautiful descriptions and truly introduced me to the characters. I recommend this book to anyone who loves Space Operas, romance, LGBTQ, Action and Adventure, magic, diversity, dazzling descriptions and mystery. This story has all of these elements. The only people I do not recommend this book to are children because there are darker themes that may be traumatic for them. For people who can not read about death, violence and SA proceed with the knowledge these things are in this book.
The synopsis is as follows:
In a world of silence…
An abandoned prince with a dark past and an even darker ability learns that his curse may unlock the secrets to ending an age old war. But at what cost?
And in a world of violence…
A disillusioned soldier finds that all isn't as it seems. Is the war he's fighting even worth it? Who is the true enemy?
In Emerson's debut novel, All is Quiet in the Cosmos, two young men are caught in the middle of a struggle entirely too big for them. They hold the keys to stopping the bloodshed, and finally bringing peace to a war-torn universe. But will they succeed?
This book is available on Smashwords and amazon. Again, I highly recommend this story with my highest rating ever given at ten stars. If you enjoy reading the themes above, I recommend giving it a read. I will be impatiently awaiting the next installment.
About the Creator
Hi! I'm Amanda Penn and I'm a lover of research and the author of paranormal, paranormal romance, romantic suspense and Dystopian as well as a freelance writer.
Reader insights
Be the first to share your insights about this piece.
Add your insights