All About Texxx-Man Cosplay
Step into my nerdy world as I tell everyone about myself.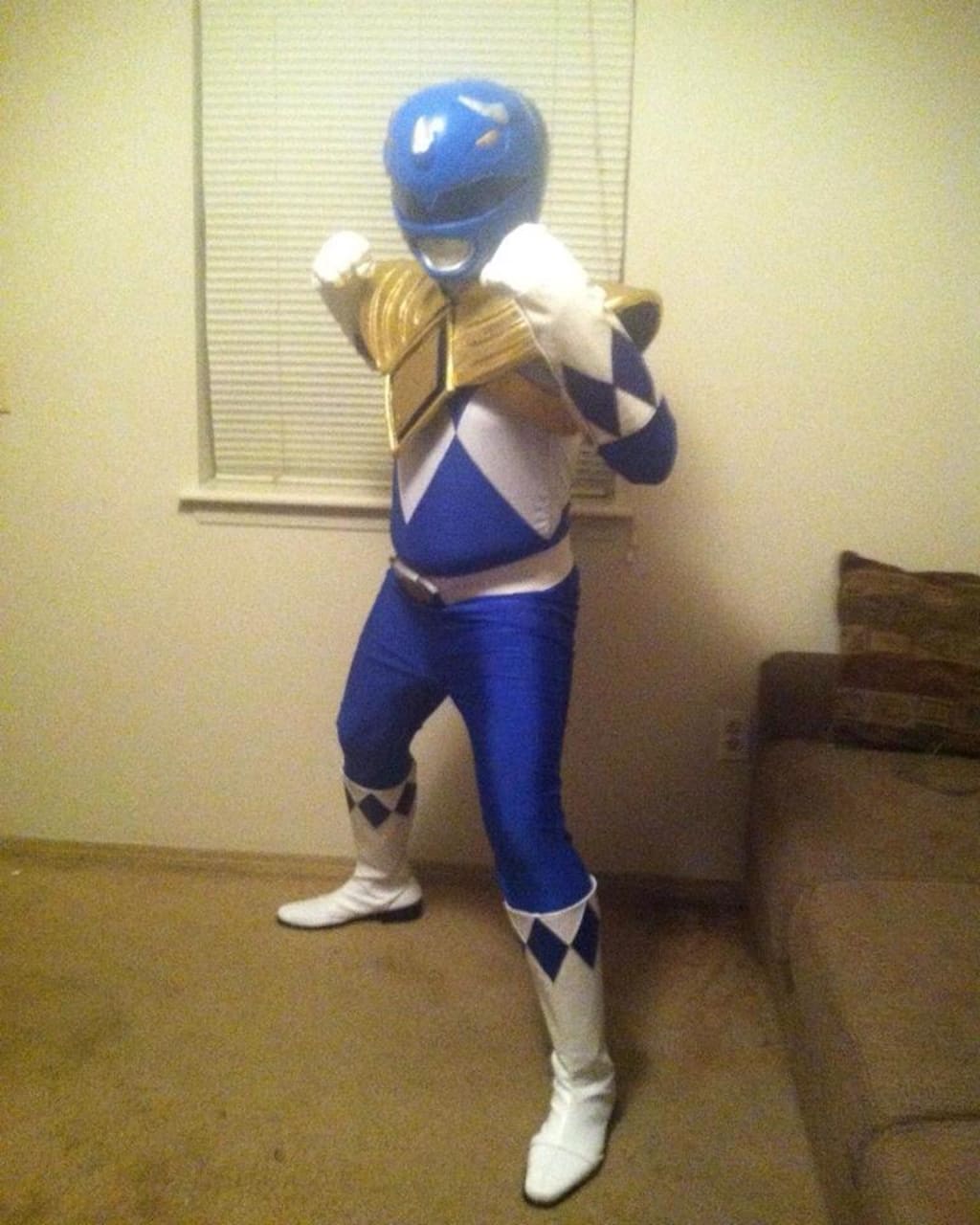 I have been a content creator and writing stories on Vocal since March of this year, and I'm glad that I get to talk about topics that I'm passionate and love to talk about. Most of those stories are cosplay and other geek-related gems. In grade school, two of my favorite subjects in school were English and Language Arts; writing poems and letting my creativity run wild. I'm here to tell everyone a little bit about myself, and by the time you finish reading this, you would be surprised about the kind of person I am.
Allow me to introduce myself: my name is Texxx-Man Cosplay and I have been a cosplayer since August of 2014. I was born in Staten Island, New York and raised in Arlington, Texas. I am the oldest of three children and the nerdy one in my family. I first started getting interested in video games and other nerdy stuff back on New Year's Eve 1989, at the age of two. Playing with my father's Nintendo Entertainment System (NES) was how I was introduced and interested in gaming. The first game on that game system I started playing was Super Mario Bros./Duck Hunt. Playing Duck Hunt with the NES Zapper was one of my favorite childhood memories. The NES Zapper was an electronic light gun accessory for the NES that was released in North America in October 1985. Shooting the ducks was my favorite part of that game. Long story short, I have been playing video games for almost 30 years and have no plans or any signs of stopping anytime soon. Being a nerd is probably the best thing I can ever be, and I make no apologies for it. I believe that we are all nerds of something, whether it's comic books or movies. I wear nerdy shirts every day, because they not only fit, but look fantastic on me.
My hobbies include reading comic books, working out, playing video games, and of course, cosplay. My ultimate fandoms are Street Fighter and Power Rangers. Growing up, I was severely bullied for my appearance and also because I was diagnosed with autism at the age of 5. I was in special education classes from Pre-K through my junior year of high school. As I've gotten older, I realized that at the end of the day, I have to stay true to myself. Just because I have a disability, it doesn't mean that I'm unable to make friends, live a regular life, or contribute to society. On my social media pages, I tell everyone who is diagnosed with autism and other autism-related disorders to always be confident in themselves and never let anyone feel less of a person than what they are. Every April, I share my story about the daily challenges of being on the autism spectrum during Autism Awareness Month. One of my goals in life is to inspire and encourage everyone that they are somebody. You may think that no one cares about you in this world, but there's always someone out there who wants you to succeed and do great things for others. Be around positive people who are willing to be by your side.
As far as which characters I would love to cosplay in the future, I have lots of cosplay ideas and cosplay mashups in mind. Cosplay has changed my life and given me opportunities that I never thought would be possible, such as promoting for a convention in North Little Rock, Arkansas last year and being featured in several pages on social media, notably in Cosplay in America back inSeptember of 2017. Cosplay in America is a curated look at the culture of cosplay in America. I like to try new cosplay ideas as opposed to doing the same ones repeatedly every year.
I love meeting and being around people. If you plan on meeting me in person in the future, whether at a convention or in my area, I'm shy at first, but I'll quickly open up to you. I'm always open to making new friends, so feel free to chat with me. I may not have a lot of friends, but at least I have my followers online to keep me entertained, and I can always talk to them. If you ever need a friend to converse with, let me know. I love everybody, regardless of one's gender, age, sexual orientation, etc. As long as we get along well, we shouldn't have any problems. My social media handles are in my bio, so be sure to check out my pages and I can't wait to see you online.