Alien Fans Have A Lot To Look Forward To
A new movie, TV show, and video games are in the works.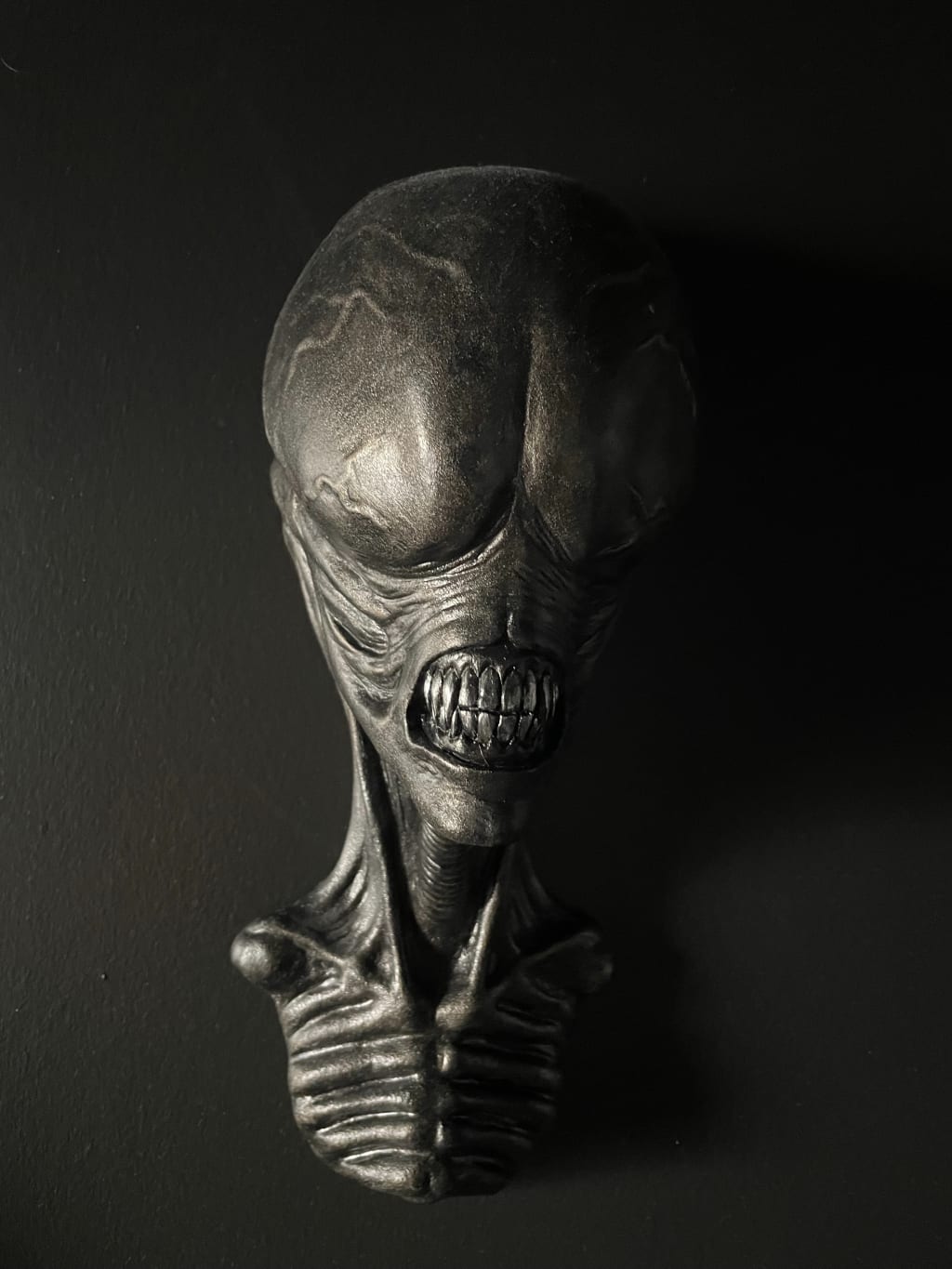 Photo by One Special Day on Pexels
Last year, news broke that a new Alien movie was in the works. However, this one would not be a prequel, unlike the previous installments.
Fede Álvarez, the director behind 2013's Evil Dead and 2016's Don't Breathe, will be at the helm of the new film. Meanwhile, Ridley Scott, the director of the original Alien, would serve as an executive producer.
The movie was set to be produced by Hulu, but details beyond that were scarce.
A recent announcement from The Hollywood Reporter provided new information about the upcoming film. The fifth Alien movie, which is not a prequel or a crossover, will start filming in Budapest on March 9th.
According to reports, the film will occur in a distant world and feature a group of young people trapped in a colony.
While details about the plot are still sparse, it's safe to assume that at least one xenomorph will be present. Alvarez co-wrote the script with Rodo Sayagues, who collaborated with him on his previous films.
The cast of the new Alien movie will feature a mix of established and up-and-coming actors. Cailee Spaeny, known for her roles in Pacific Rim Uprising and The Craft: Legacy, will have a leading role.
She will be joined by David Jonsson from Industry, Archie Renaux from Shadow and Bone, Spike Fearn from Tell Me Everything, Aileen Wu from Closing Doors, and Isabela Merced from Dora and the Lost City of Gold.
In addition to the new movie, there is also an Alien TV show in the works. The series will be helmed by Noah Hawley, the showrunner behind Fargo.
However, the show will not continue Ellen Ripley's story. Instead, it will be a prequel set on Earth near the end of the 21st century. It's worth noting that the original Alien took place in 2122, while the prequel movies Prometheus and Alien: Covenant took place in 2093 and 2104, respectively.
The new Alien movie will not be the first attempt to continue the franchise beyond the existing movies. Back in 2015, Neill Blomkamp, the director of District 9 and a fan of the video game Alien: Isolation, pitched a new Alien movie set after Aliens.
This movie would have ignored the events of Alien 3. However, the project was not approved by Fox and never made it past the pitch stage.
On the video game front, two new Alien games are currently in development. Aliens: Dark Descent, a top-down real-time squad shooter from Tindalos Interactive, is set to release in 2023. The game looks a lot like Alien Swarm but without the co-op feature.
The second game, titled Aliens, is an Unreal Engine 5 action-horror game set between the first two Alien movies. It is being developed by Survios, the studio behind The Walking Dead Onslaught and Creed: Rise to Glory, and will be playable in both VR and on a flat screen. However, a release date for Aliens has not been announced.
Final Words
The future of the Alien franchise looks bright, with new projects in the works across various mediums. Fans of the series can look forward to a new movie, TV show, and video game in the coming years.
If you enjoy my posts and would like to stay updated on the latest gaming-related news, technology advancements, design trends, and social media insights, I invite you to follow my profile.
I will continue to share my thoughts and insights on a wide range of topics in the world of entertainment and technology.
With that being said, thank you for reading my post, and have a good one.
The original version of this story was published on another platform.
About the Author
I write articles in my field covering gaming, filmmaking, media, technology, and design. You can subscribe to my account to get notifications when I post on Medium and Vocal Media. I support Illumination Integrated Publications as an editor and moderate the Slack Workspace, where you can share your Vocal Stories with thousands of members free of charge. I own and manage two publications, one for gaming and one for YouTube. You may join via my referral link if you are new to Medium. You can also join Vocal Media to share your inspiring stories. I look forward to reading your posts on both platforms.
About the Creator
I specialise in Media, Design, and Filmmaking. I support Illumination Integrated Publications on Medium as an editor and YouTube coordinator. https://www.youtube.com/watch?v=F9DhuGQYbpI& I also own two publications for Gaming and Podcasts.
Reader insights
Be the first to share your insights about this piece.
Add your insights