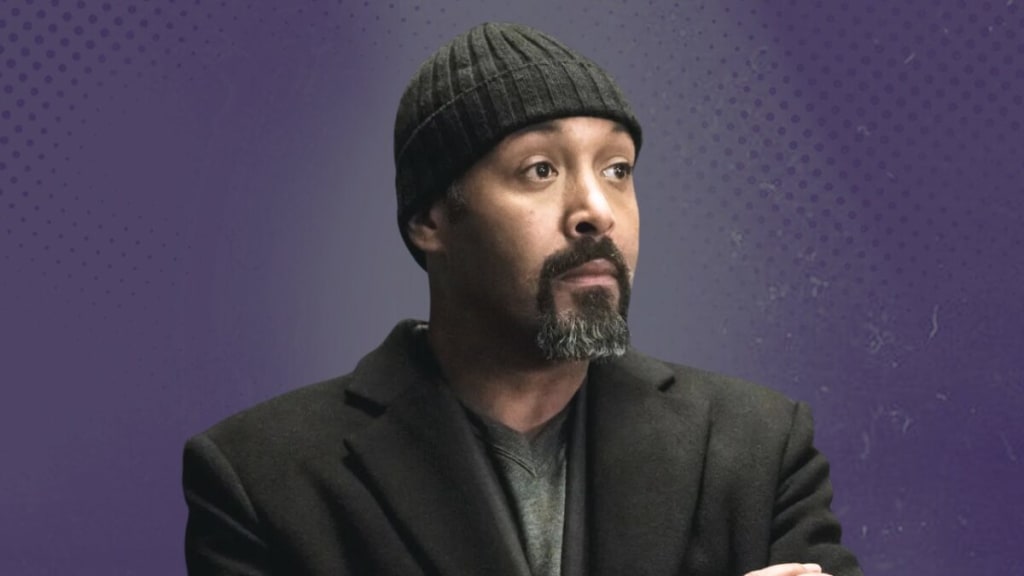 Jesse L. Martin
Jesse L. Martin is a monument to the enduring force of skill, adaptability, and the capacity to touch audiences all over the world in the glitzy world of Hollywood, where stars are born and legends are built.
Martin has carved his name into the annals of entertainment history with a career spanning several decades and a resume of performances that span the gamut of human emotion.
Let's explore Jesse L. Martin's incredible career, from his modest beginnings in the Blue Ridge Mountains of Virginia to his famous performances on stage and television.
Who is Jesse L. Martin?
Jesse's journey in the entertainment industry continued to evolve, and in recent years, he has become a staple in the superhero genre. His portrayal of Joe West in the popular series "The Flash" has endeared him to a new generation of fans. Through his role, Martin has demonstrated his ability to adapt to various genres and connect with audiences of all ages.
Jesse L. Martin is renowned for his charitable work and commitment to social concerns, in addition to his acting abilities. He serves on the board of the Jonathan Larson Performing Arts Foundation, which is named in honor of his "Rent" co-star and friend.
His dedication to giving back is demonstrated by the real difference he has made in several areas as a result of his involvement in philanthropic organizations.
Jesse L. Martin's journey from a little Virginia Hamlet to the glittering lights of Broadway and Hollywood is evidence of his unwavering commitment, extraordinary talent, and magnetic personality. His talent for adding depth, emotion, and authenticity to his performances has brought him praise from the media and his fans.
Jesse L. Martin's Early Life
Jesse L. Martin, who was born Jesse Lamont Watkins, grew up in a modest environment. When he was a small child, his parents, Virginia Price and Jesse Reed Watkins got divorced, which prompted his mother to move the family to Buffalo, New York.
The four brothers and young Jesse took up the last name of their mother's second husband there, forming the character of the man we know today. Surprisingly, his family calls him Lamont, his middle name, in a loving manner.
But Jesse's life would take an unexpected turn in the fourth grade. A teacher recognized his skill and offered him a role in the school play, which ignited a passion that would last the rest of his life.
Jesse L. Martin Back on NBC
Jesse L. Martin is returning to NBC this season. Jesse L. Martin briefly left "Law & Order" in 2004–2005 to star as Tom Collins again in the "Rent" movie version. But his bond with the program and its viewers persisted, and in 2008, he eventually made one farewell appearance. Anthony Anderson was able to take up the position as a result of his departure.
Jesse L. Martin's victorious return to NBC as the co-star of "The Philanthropist," however, showed his continued appeal to the network and its fans just a year later. His resume was further diversified in 2012 when he appeared as Scott Nichols in "Smash"'s second season.
Commitment Beyond Acting: Philanthropy and Social Causes
Jesse L. Martin had to figure out how to pay for his aspirations after finishing high school. Unfazed, he continued working in eateries to scrape together the money required to enroll in New York University (NYU). His growing career would be framed by the energetic streets of New York City.
Soap operas and advertisements comprised Jesse's first entrance into the world of entertainment. His breakout performance, however, came in 1996's Pulitzer Prize–winning Broadway musical "Rent" by Jonathan Larson, which propelled him to fame.
His portrayal of Tom Collins, a gay computer geek and philosophy professor, in the musical struck a chord with both the crowd and the reviewers. "Rent," a modern adaptation of Puccini's "La Bohème," won multiple accolades, including the Pulitzer Prize and Tony accolades, and was praised by critics.
However, Jesse L. Martin's skills went well beyond the theater. He was drawn to television by his charisma and acting talent, where he rose to fame by playing Detective Ed Green on the venerable drama "Law & Order."
Reader insights
Be the first to share your insights about this piece.
Add your insights