Actor Brad Pitt Weds YouTuber!
... He just doesn't know it.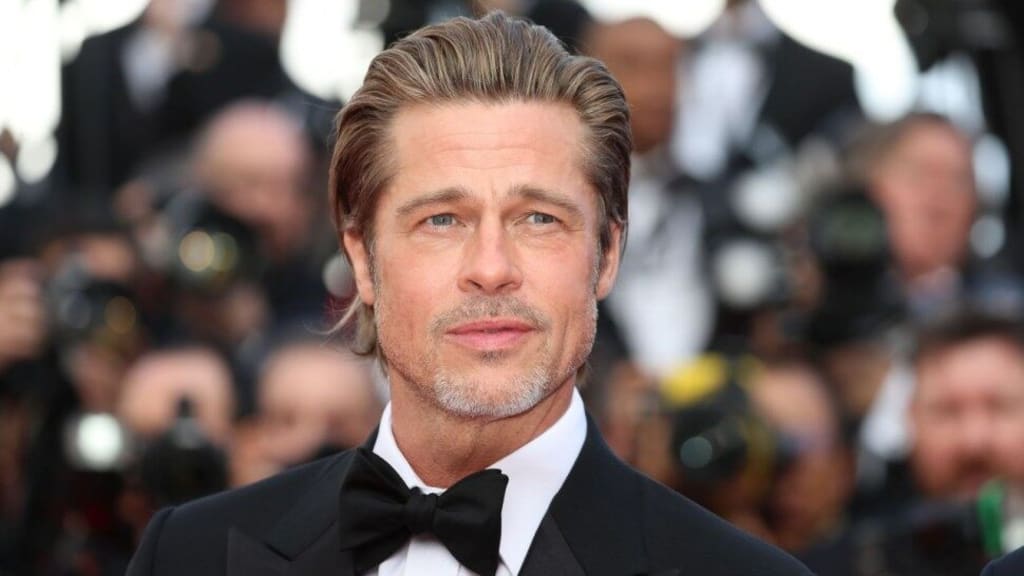 If you're familiar with YouTuber Trisha Paytas, then you saw this stunt coming from miles away.
If you aren't familiar with Ms. Paytas, then buckle up because this is going to be a bumpy ride. Not the type of ride where you can enjoy the highs and lows, but more like a ride where you want to get off and ask for a refund.
So let's first start off with who Trisha Paytas is.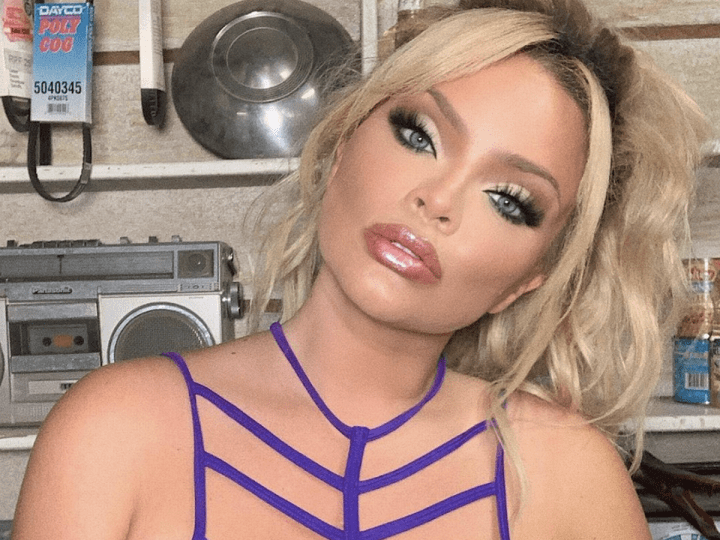 Paytas, 31, is a notorious troll on YouTube as well as a "singer," "dancer," "actress," and a problematic figure that quit Celebrity Big Brother UK, because she couldn't get her food delivered and she felt alone... although she was starting drama with just about everyone in the house.
Her TV appearances are lengthy, dating back to 2006. She was on an episode of My Strange Addiction where she was addicted to self tanning, then she was seen on various talk shows demonstrating her "talent" of speaking quickly, and then she played a parody of Jessica Simpson in rapper Eminem's music video for "We Made You."
But it was in 2016 when her YouTube persona blew up, and she became a meme for the whole world to see.
Paytas was dating fellow YouTuber, dancer, "singer," and "rapper," Sean Van Der Wilt. They did numerous dance videos together, vlogs, even some collaborations on some songs, but in December 2016, an unknown woman sent Paytas a video of Van Der Wilt dancing at a club, grinding on people, kissing a guy, and just having a fun time.
This video prompted Paytas to make a vlog of her crying on the kitchen floor of her apartment, saying her boyfriend is now allegedly gay (although Van Der Wilt has yet to come out himself). This prompted her viewers to bash her for outing someone who isn't even gay, but this was a new persona that Paytas saw would make her a household name.
She continued to cry on her kitchen floor about this alleged infidelity, until the L word (lawyer) was brought up by Van Der Wilt.
2017 saw a whole new Paytas... bizarre, incoherent, and a mess.
She did videos where she came out as a Chicken Nugget, admitted that a Vampire is haunting her apartment watching her sleep, did a music video where she dedicated her love for OJ Simpson, and even participated in the viral "100 Layers" YouTube challenge, by rubbing 100 layers of artificial semen on her face.
Not to mention her latest bi-monthly subscription box that viewers are not happy with, titled "GlitterB*tch," which she is selling for $59.99, and is full of items that you can find at your local Dollar Tree.
But last month, Paytas really hit a new scandal when she came out as a Transgender Man, who identifies as a Drag Queen. This caused many vocal activists in the Transgender community to come out against her.
But Paytas decided to do something only she could think of: She decided to go on the CBS show, The Doctors, where she tried to figure out if the doctors can help prove she has gender dysphoria.
Now keep in mind, Paytas admitted to being Transgender after she finished filming her music video for her version of "Bet On It," made famous by Zac Efron in High School Musical 2.
Her reason for feeling this way was because, while she dressed like Efron's character Troy Bolton, no one paid her any mind, and she could walk around without getting unwanted looks....
So let's fast forward to just last week, when Paytas uploaded a video where she showed off her fake diamond engagement ring, that she claims her groom-to-be gave to her.
In the video, she states she met her groom-to-be a month ago, and he made her feel special beyond words. He decided to propose to her, and she couldn't believe it.
She got so excited that she booked a chapel in Las Vegas for Friday, November 1, 2019!
This news had her all over the internet, because no one knew who the mystery man was. She ordered tons of "Mr & Mrs" items, blocking out the last name.
Viewers of her videos called her out for trolling again, but she ignored them and continued on with this storyline until Friday came along.
She uploaded pictures of her wedding dress (??), and viewers couldn't be more excited and eager to know who this man is.
But on November 5, 2019, Paytas decided to upload the video of her Las Vegas wedding finally revealing who her mystery husband is.
Take a look for yourself.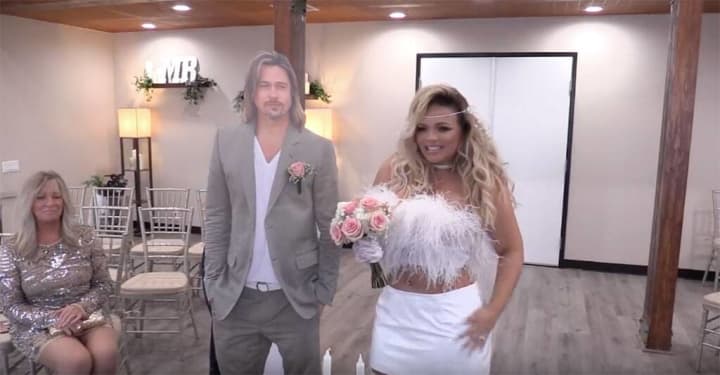 No, that isn't really Brad Pitt, nor is it his twin. It's instead a cardboard cut-out of the actor. Seated on the chair in the silver dress is Paytas's mother, who is her camerawoman whenever the YouTuber takes sexy pictures in lingerie she bought from the adult shop, Adam&Eve.
While this whole thing isn't bizarre in the mind of Trisha Paytas, it is a little strange that the woman standing behind Brad Pitt's cardboard cut-out is in fact her own sister.
Now viewers are sick and tired of Paytas's behavior and her constant trolling, but I'm not the least bit surprised by this.
Trisha Paytas has a had a few rocky months, as she was in a relationship with fellow YouTuber and man-child Jason Nash, until that relationship failed. So she started to go on tour to support her music, while her fans continued to show their support for her.
But I can see between the lines here.
Trisha suffered backlash from her Trans video, and she even went on to the H3H3 podcast with Ethan Klein, where he asked her if she got money from the Trans video. She tells him it has been demonetized, and she hasn't made money. Ethan pulls out an app that shows YouTube videos that are monetized, and how much they have made, and he came across Paytas's Trans video and saw that it is in fact monetized, and she made $8,000 so far on that one video.
It's not shocking that she wants to move away from that whole Transgender video, but to marry a Brad Pitt cut-out? I don't even want to know how much money she wasted on the wedding itself, but it's all just a big joke.
A joke that only Trisha Paytas can think of.
I just hope Brad Pitt finds out where Trisha Paytas's new apartment will be, so he can sign that restraining order ASAP!