Academy Awards Through Time
Agree or Disagree?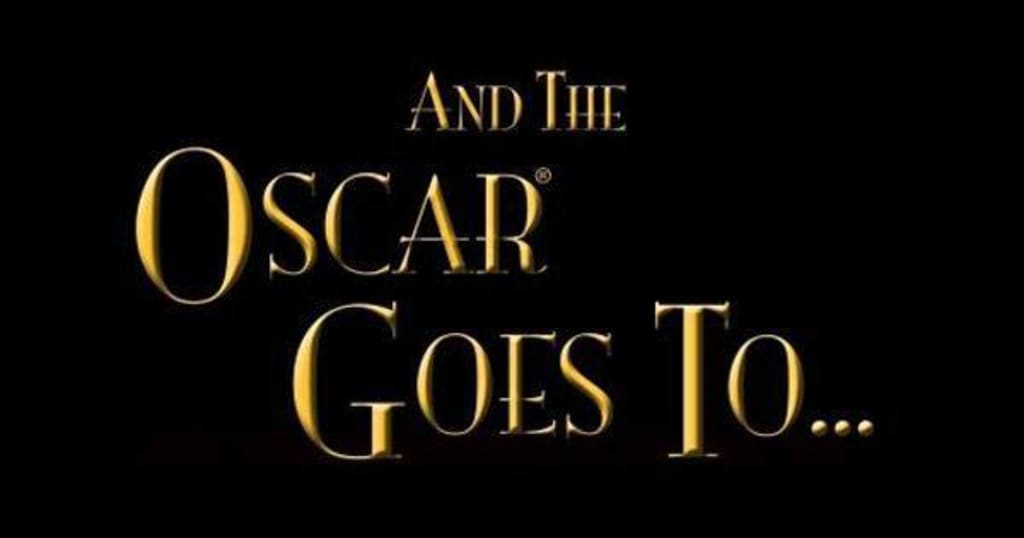 This evening I spent the last 3 hours scouring over the past 45 years of Academy Award winners. The reason I didn't go further back is because I wanted to know what and who has won since I've been alive. I wanted to see if I agreed with the Academy's choices based on what I know of the movies and actors or actresses. I got very passionate about some of my opinions and decided to write a series of articles expressing those opinions, this one being the first of that series.
I was born in '71, so the focus for this first article of the series will be on the Oscars in the 70s. I want to start with the 49th Academy Awards which had the film Rocky winning both Best Picture and Best Director. I doubt that Sylvester Stallone had any complaints about those wins, but I believe there was a slight mistake in not also awarding Stallone with the Best Actor. Some people disagree with me when I say this, saying that Stallone was basically playing himself. Perhaps, but Rocky's character (whether it's Stallone or not) became such an iconic figure in our culture. Not to give the actor who brought him to life an Oscar for that seems off in my opinion.
Next, I want to talk about the actors in The Deerhunter. While Christopher Walken took home the award for Supporting Actor for his role as Nick, Robert Dinero lost to Jon Voight in Coming Home—I see this as an injustice. I have never seen Coming Home and perhaps that doesn't qualify me to have an opinion on the matter. However, even though I was only 5 years old when The Deerhunter was released, I watched it as an adult several times and thought it was magnificent. I just can't grasp that the Academy could award Walken and disregard Dinero. That had to be confusing to Dinero, his fans, and the fans of the film. I suppose I could look up a way to watch Coming Home so I can compare performances, but I'm so not interested in doing that because I've never heard a peep about Jon Voight or Coming Home. The Deerhunter is still talked about and relevant and Dinero's performance as Mike should not have been ignored.
Finally, we get to the films of 1979 and the Oscar for Best Picture goes to Kramer Versus Kramer. I remember the film and actually saw it in the theater with my mother. It was very dramatic and I completely agree that Dustin Hoffman deserved his Oscar for Best Actor. What I'm struggling to comprehend is how a dramatic movie about divorce beat the film Apocalypse Now based on the literary classic Heart of Darkness by Joseph Conrad. Apocalypse Now, directed by Frances Ford Coppola, is a masterpiece and is now considered one of the greatest films ever made. It is still watched and discussed by both literary and film students. I would imagine that the Academy has to look back at this faux pas with some embarrassment. My suggestion is to watch both of these films. Watch Kramer Versus Kramer to see the depth of emotion and passion that Hoffman gave to his character, even though the movie will look and feel outdated, and watch Apocalypse Now to understand why it is surviving the test of time as a classic. I believe that if you have seen both movies you would agree with me that the Best Actor was indeed Hoffman, but the Best Picture should have gone to Apocalypse Now. It is high praise for sure to say that Hoffman wins because all of the actors in the incredible cast for Apocalypse Now were also giving riveting performances. The movies were very different, but both very impressionable.
There were a lot more movies and a lot more Oscars awarded during the decade of the 70s. I don't have an opinion on most of them because I was so young and my tastes as a child are different than my tastes as an adult. I will say that there were movies I saw back then that definitely had an impact on me such as The Exorcist, Jaws, Amityville Horror, and various animated classics by Disney. These films were recognized by the Academy and I'm in agreement with them for that recognition. I think that adding some categories such as "Best Horror" and "Best Action" and "Best Ensemble Cast" would help the Academy when making decisions, especially between movies of such different genres. I will discuss that idea further in my series of articles to come.