Academy Awards Introduce New Diversity Quota for Best Picture Nominees
Changes Are Being Made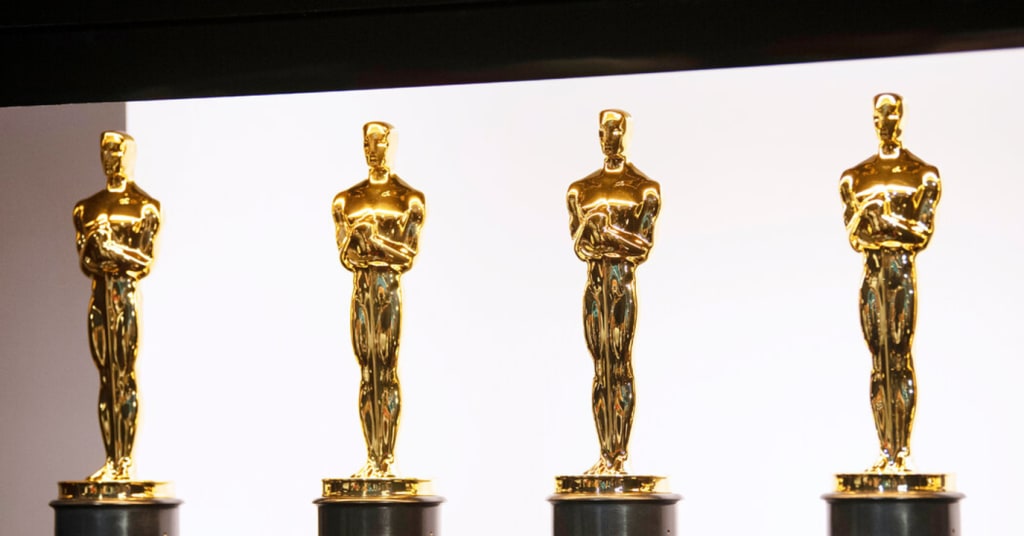 The Academy Awards (AKA Oscars) are the most prestigious awards in the entertainment business. Movies and performances are immortalized thanks to winning one of the coveted statuettes, and they can do a lot to solidify the status of a filmmaker of any kind in the industry. However, they have come under fire for over-representing white males both in front of the camera and behind it. It is no secret that the Oscars have a certain type of film that they like, and the voter base is largely made up of older white males.
There has been a slight push to change that in the past. The Academy has added hundreds of people into its ranks outside of that group, which is obviously a positive. Film is a universal pastime, which makes the stories, characters, and experiences rich in its variation. Having an Oscar-voting body that better represents that diversity can only mean good results, especially if it means that film genres that would not normally get attention start to gain some. The term "Oscar Bait" exists for a reason, and if increased diversity means that we get a wider variety, then that is awesome. It should have happened sooner. If it had, Mad Max: Fury Road would have won Best Picture and Best Director instead of the important, well-intentioned Spotlight, and The Dark Knight would have gotten at least a nomination.
In any case, the Oscars have been mired with controversy lately, culminating in the #Oscarssowhite Twitter trend in 2015 which demanded more representation of groups apart from white males in the movies nominated for Oscars. There were some successes, with African American performers such as Regina King and Viola Davis, with Mahershala Ali picking up two in three years. Mexican director Guillmero del Toro picked up Oscars for Best Picture and Director for The Shape of Water in 2017, and African American filmmaker Jordan Peele nabbed a Best Screenplay Oscar for his race-based horror masterpiece Get Out in the same year. Mexican director Alfonso Curon won Best Director for Roma, and Jewish Maori filmmaker Takia Waititi picked up a Best Screenplay Oscar for his World War II dramedy Jojo Rabbit.
The ultimate example of all of this came in 2016, with the shocking Best Picture win for the African American LGBTQ+ film Moonlight, an upset win over the heavily favored La La Land. Part of the shock was Warren Beatty accidentally announcing La La Land as the winner, but Moonlight was seen as a dark horse going into it. Whether the win was deserved is a matter for debate. (Though in this author's opinion, Hell or High Water was the best film nominated that year). However, any Oscar analyst will tell you that a big reason for Moonlight's win had less to do with the film's actual quality, and more to do with the frustration expressed in 2015.
Now the Academy has taken the next step, and inclusion is now demanded in the rules instead of public pressure. This year, it announced that any film that wished to be eligible for Best Picture would need to fill certain diversity quotas starting in the 96th Academy Awards in 2024. You can read the full qualification list here, but films will need to meet at least two of the four categories in order to qualify.
There are already worries of how this will affect the industry, though others say it will not affect the major studios. If that is the case, then why make the rules? If it just makes into law what the major studios was doing anyway, why make the rules? Another major concern is tokenism: "You weren't hired for this position because you were the best person for the job, you were hired for the color of your skin, and we have to have a certain number of minorities to compete for the most coveted award in all of entertainment."
How this will change things remains to be seen. It likely that it will not go the way of the disastrous Best Popular Film category that they tried a couple of years ago and never got to implement for obvious reasons, but society is always evolving. In these troubled times, the Academy is trying to evolve. We will see how, or if, it changes who is standing on the stage victorious come Oscar time in 2024.
Written By Tommy Durbin
Syndicated From Culture Slate